Top five things we learned this week
The M6 Toll celebrated its sweet 16th birthday this week. Bypassing junctions 4 to 11 of the M6 Motorway, the 27-mile road was Britain's first toll motorway and cost £900 million to build.
At launch, drivers of cars paid £2, vans were charged £5 and HGVs had to pay £10… those prices have slowly crept up as it has matured, with drivers now expected to pay £6.70 for cars, £11.80 for vans, and £12 for HGVs.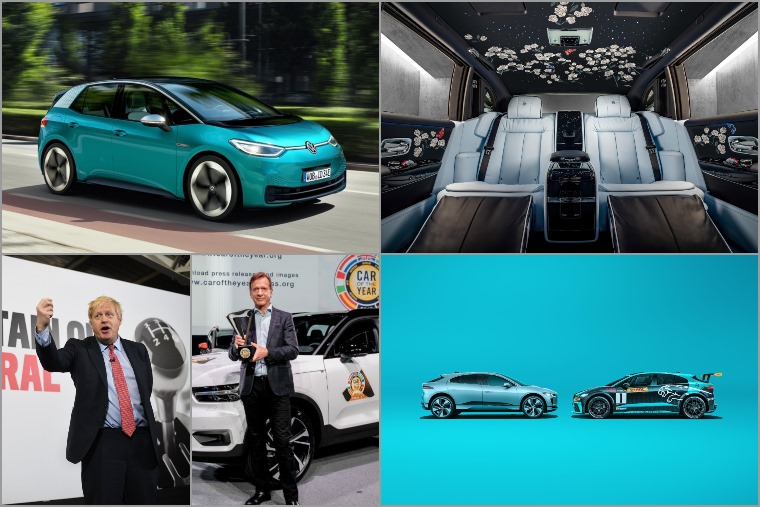 While the M6 Toll blows out the candles on its cake, there's bigger goings on this week. Namely--
We now have a majority Conservative government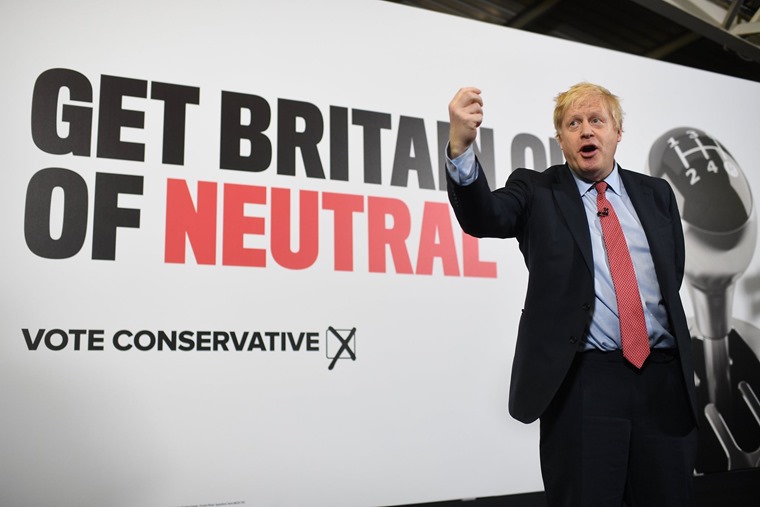 Another tumultuous and somewhat shocking election came and went, and the result is the Conservative government now have their biggest majority in quite some time. What does that mean? Unless something strange happens we will leave the European Union next month.
Without touching on the wider implications of what that might mean for the automotive industry as a whole, the SMMT has already called on the government to deliver a deal that is "ambitious, maintains free and frictionless trade, and drives growth and innovation"…. but they've been asking for that for three+ years.
When it comes to you and me on the road, we do know that in their campaign manifesto they have promised motorists they will invest:
£28.8bn to upgrade key roads over the next five years;
£500m a year for four years for a national pothole-filling programme;
£1bn to ensure you are always within 30 miles of a rapid electric charging point;
On top of these points, they also stated they will bring forward the ban on sales of petrol and diesel vehicles. Though no specific year has been mentioned, they aim to consult on "the earliest date we can phase out the sale of new conventional petrol and diesel cars, while minimising the impact on drivers and businesses".
All of this combines to bring what Boris Johnson has called a "transport revolution" to the UK.
The Volkswagen ID.3 will sound like like this …
What noise would you like your #EV to make?

Here's what the all-electric @UKVolkswagen ID.3 will sound like accelerating and reversing up to 12mph.

Find out more here: https://t.co/rX08rjme6L#saygoodbyetobuying #carleasing pic.twitter.com/5CfHADwjhs

— Leasing.com (@Leasingdotcom) December 12, 2019
We're sure you're all familiar with Volkswagen's upcoming all-electric ID.3 by now, but what about the noise it makes?
"Electric cars don't make noise!" I hear you reply. Ah, well, in July it was made law that all newly registered electric vehicles must produce a 56dB(A) artificial sound when driving or reversing at speeds of up to 12mph.
Presented at the 'DRIVE. Forum' in Berlin as part of the Future Sounds event, Volkswagen's new driving sound was developed in collaboration with the composer and music producer Leslie Mandoki.
"An electric vehicle's sound defines its identity. The sound should be confident and likeable. It may well sound futuristic and must also impress with its unique character." commented Dr. Frank Welsch, Chief Development Officer of Volkswagen Passenger Cars.
Could this be a new area of competition for brand-specific sound designs from manufacturers? We've already heard what noise the Jaguar I-Pace and Hyundai Kona make and this is certainly a chance for car makers to offer drivers something fun and unique.
There's a Rolls Royce Phantom with a million embroidered stitches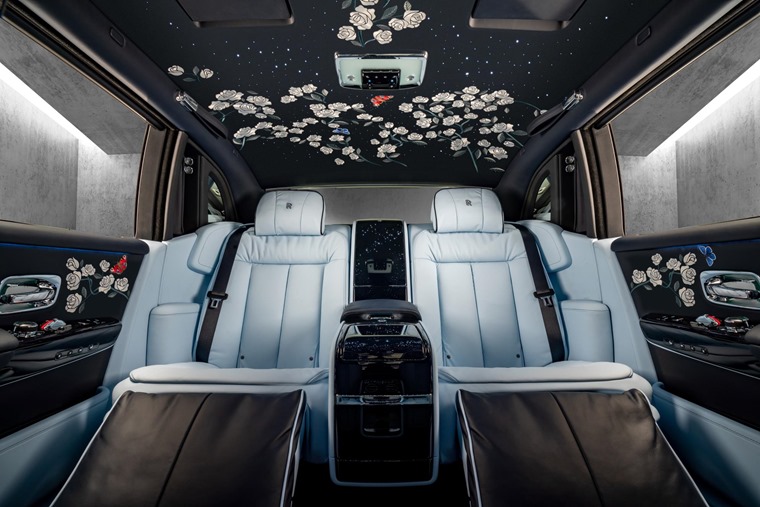 Rolls Royce revealed this week that a Stockholm-based entrepreneur had challenged the Rolls-Royce Bespoke Collective – a team comprising designers, craftspeople and engineers - to envision a car that immerses its occupants in a beguiling floral scene.
The result? A sanctuary of true luxury created with a million embroidered stitches. And. It. Is. Stunning.
Inspired by the Phantom Rose, bred exclusively for Rolls-Royce in their rose garden at HQ, the unique flower is illustrated in varying stages of maturity, from bud to full bloom. This asymmetrical design appears to grow across the roof lining from the rear to the front of the car.
The patron commented, "I wanted to have flowers and roses everywhere. It became an amazing piece of art."
Is it the height of elegance or pure overindulgence? We'll let you decide. And yes, you did read that right: Rolls Royce has its own breed of rose.
The Jaguar I-Pace is getting a range boost… thanks to racing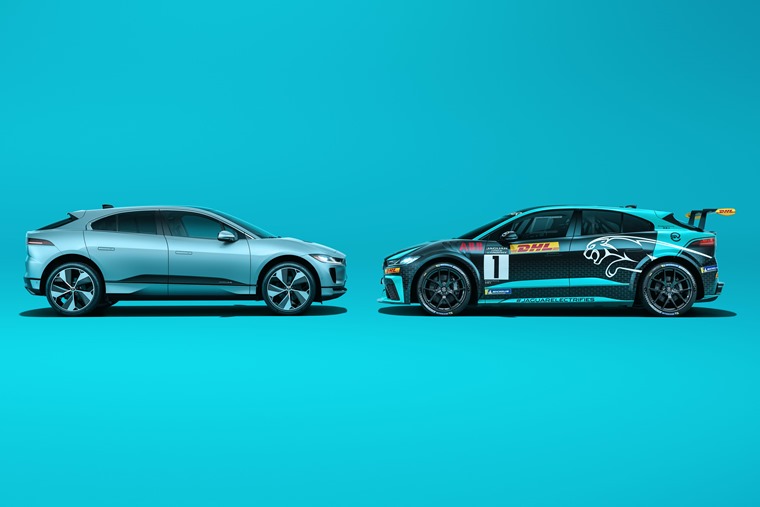 Jaguar announced this week that a free software update for the all-electric I-Pace will improve battery performance, potentially offering 304 miles of range at 100% charge.
The complimentary update comes as a result of innovations made over the course of the I-Pace eTrophy – the world's first all-electric production based international race series.
Further updates include the active radiator vane system closing more frequently to enhance aerodynamic performance, and the battery being able to run to a lower state of charge than previously without affecting driveability, durability or performance.
Regenerative braking as well as more accurate range calculations reflective of an individual's driving style also feature.
Customers are being invited to take vehicles to their Jaguar retailer to receive the complimentary update.
Soaring SUV sales are causing car emissions to rise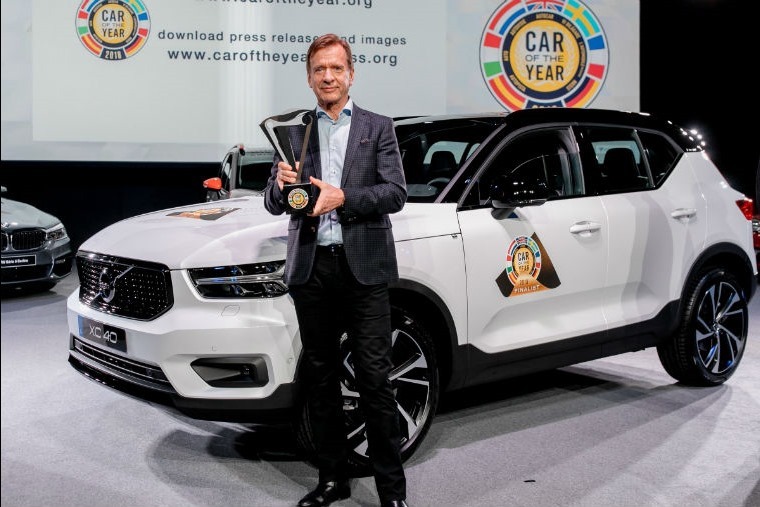 While it seems our obsession with SUVs/crossovers shows no signs of abating, a report from the UK Energy Research Centre has revealed this rapid growth in sales over the past decade has led to a rise in total CO2 emissions across the globe.
Over the past four years there have been 1.8 million SUV sales compared to 47,000 for battery electric vehicles in the UK alone. This equates to a staggering ratio of 37:1. In 2018, SUVs accounted for 21.2% of new car sales, up from 13.5% just three years earlier.
SUVs emit about a quarter more CO2 than a medium-size car and nearly four times more than a medium-size battery electric vehicle.
On top of this, until recently, 8 out of 10 electric vehicles sold were PHEVs with the majority also SUVs - specifically the Mitsubishi Outlander - showing that the popularity exists across the board.
But are consumer trends due to change yet again? Volvo CEO Hakan Samuelsson certainly thinks so.
Talking to Automotive News Europe, he believes that the move towards electrification will see increasing importance put on the air resistance of the car – after all, the lower and smaller a car is the longer its electric range is likely to be. To this end he sees smaller saloons making a big comeback.
While Volvo sales have traditionally relied on their range of SUVS, this year they became the first manufacturer to go all-electric by announcing every model it launches will be available as either a mild petrol hybrid, plug-in petrol hybrid or battery electric.
Its first fully electric model, the XC40 Recharge, will debut next year with the manufacturer aiming for 50% of company sales to be fully electric by 2025.