Top five things we learned this week
The Leasing.com trophy kicked into overdrive this week, with 19 games resulting in 72 goals to finish the group stage of the competition in style. Seven under-21 teams from the Premier League also secured their place in Saturday's second round draw for the knockout stages.
If you're wondering where you can watch the draw, make sure to tune into Sky Sports' Soccer Saturday from 2pm.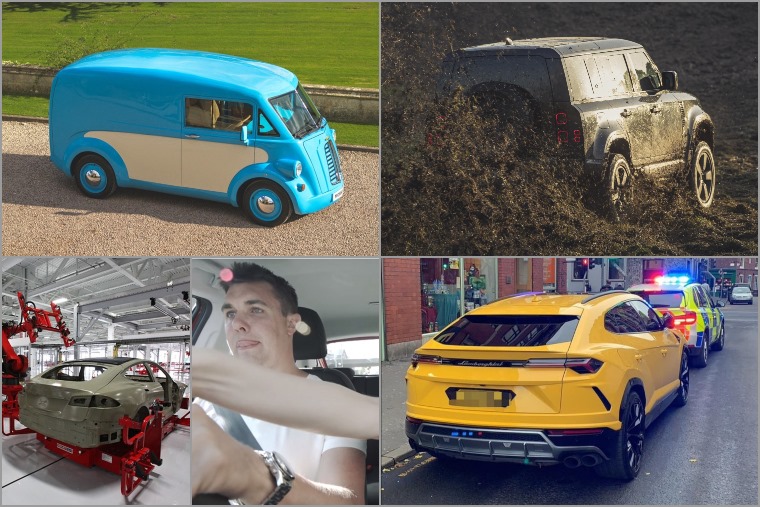 What's that? Oh yeah, we usually talk about cars here don't we? Here's five things we learned this week…
Tesla will build a Gigafactory in Germany
Will build batteries, powertrains & vehicles, starting with Model Y

— Elon Musk (@elonmusk) November 12, 2019
While picking up a Golden Steering Wheel at the Gamesmast—erm we mean Auto Bild award ceremony, Elon Musk revealed that Tesla will be building their European Gigafactory in Berlin.
Picking up an award for the Tesla Model 3, Musk said: "Some of the best cars in the world are made in Germany, everyone knows that German engineering is outstanding […] That's part of the reason why we're locating our Gigafactory Europe in Germany."
Though he had previously announced in 2014 that a European Research and Development centre would be built in the UK, Musk cited Brexit uncertainty as the reason why the UK wasn't considered for the Gigafactory.
The European site will be the fourth for Tesla, following on from those in Nevada and New York as well as one in Shanghai that is nearing completion.
Speaking of electric cars…
The Morris JE electric van will cost £60,000
Morris Commercial debuted its JE all-electric van at the Design Museum in London this week. A retro-yet-contemporary design which aims to be a fun and inspiring, modern interpretation of the old Morris J-Type, the electric light commercial vehicle will arrive in 2021.
With a state-of-the-art 60kW lithium-ion battery powertrain, the vehicle will offer 200 miles of range on a single charge.
The JE also benefits from a lightweight, modular chassis with a carbon fibre body, making it one of the lightest LCVs in the marketplace.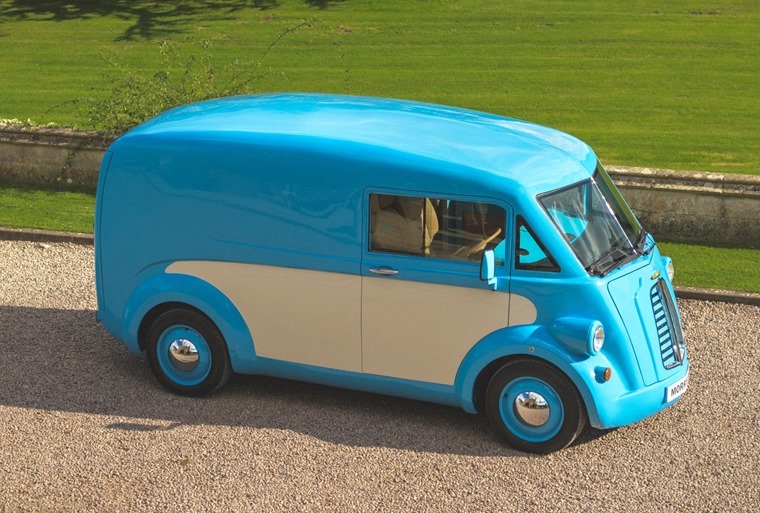 Presenting the Morris JE, Dr Qu Li, CEO and founder of Morris Commercial, said: "What we have created is a beautiful, retro design that sits upon a cutting-edge, modular BEV platform, delivering practicality and functionality to compete with the best in its segment."
Though at £60,000, any would-be owner of the JE is going to have to sell an awful lot of Frappuccino's and artisan cakes at various festivals to break even…
The latest James Bond is the first movie to feature the new Land Rover Defender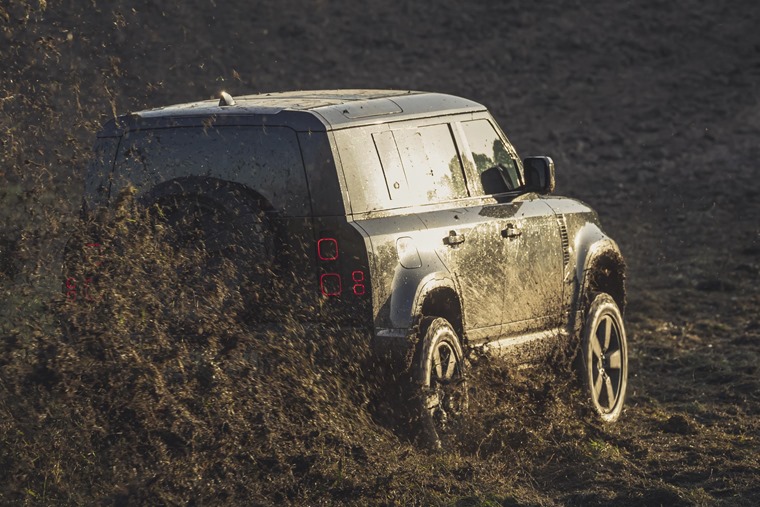 Land Rover has released footage of the new Defender being put through its paces on the set of the latest James Bond film, No Time To Die.
Based on the Defender X model in Santorini Black, with darkened skid pans, 20in dark finish wheels and professional off-road tyres, the stunt vehicles were the first Defenders to be built at Jaguar Land Rover's new production facility in Nitra, Slovakia.
Footage captured during filming of the upcoming movie gives a unique, behind-the-scenes view of stunt co-ordinator Lee Morrison and stunt driver Jess Hawkins at work on the car chase.
Richard Agnew, global communications director for Land Rover, said: "No Time To Die is a brilliant way to showcase the New Defender's capabilities in the latest jaw-dropping James Bond car chase. It's been hugely exciting to continue our relationship with EON Productions and work with their teams to deliver a spectacular sequence."
It takes 60 weeks to become a 'good driver'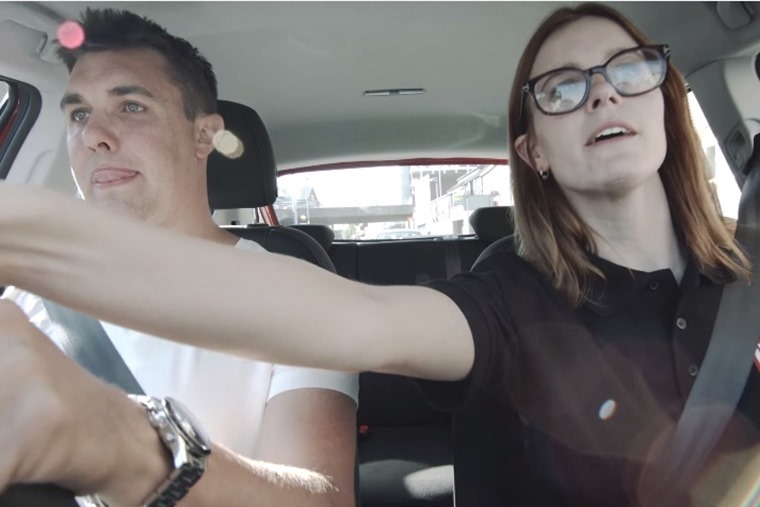 Researching the opinion of 1,000 motorists, Young Driver, a scheme which offers driving lessons to children aged 10-17, revealed that common consensus is it takes over a year until a newly qualified motorist is fully confident on the road. Over one in six people (17%) believe it takes over two years.
British learners currently have an estimated 40 to 50 hours of driving practice and from 2017 have been required to pass a modern test that includes new manoeuvres and a longer independent driving section. This is to make sure drivers have the skills, knowledge and confidence to drive on their own.
In June 2018 learner drivers were allowed to have voluntary lessons on the motorway for the first time as long as they were accompanied by an approved driving instructor and driving a car fitted with dual controls.
We know one fellow who could have used a few more lessons…
Don't use Manchester's Northern Quarter as a racetrack if you've borrowed a Lamborghini you're not insured on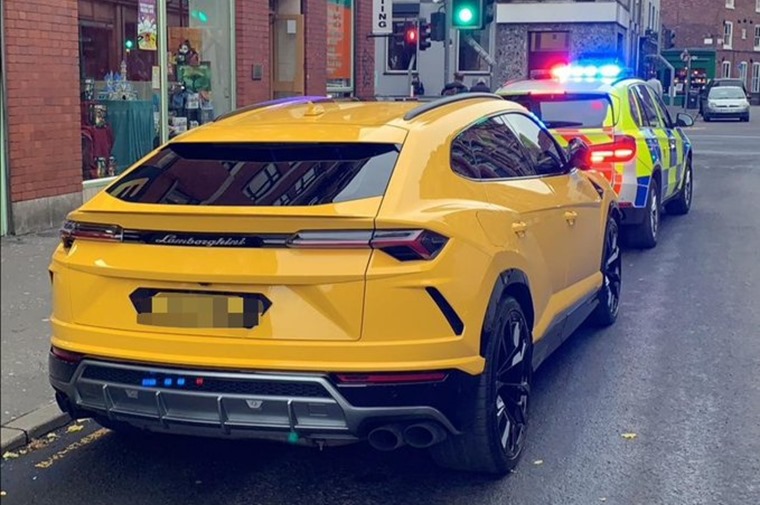 Greater Manchester Police reported that a Lamborghini Urus spotted speeding around Stevenson Square in the city centre was recently seized. The reason? The driver had 'borrowed it from a family member' and was only insured on his parents' Volkswagen Golf.
While using a public road as a racetrack is dangerous enough, the fact he did so in front of a liveried firearms patrol unit proves the driver isn't the most perceptive person in the world.
The SUV, the first from Lamborghini, currently sells for £159,925 and was seized as is customary for uninsured vehicles. The 'family member' who owns the vehicle will now have to provide the police with proof of ownership and insurance to have it released.