Top five things we learned this week
116 years ago this week, Ford revolutionised car manufacturing when the first Model-T made on an assembly line was completed.
By simplifying assembly of the Ford Model T into 84 distinct steps it revolutionized production and dropped the assembly time for a single vehicle from 12 hours to about 90 minutes. As the process was refined over the years, Ford was able to drop the price of the Model T from $850 to less than $300 and could eventually build a Model T every 24 seconds.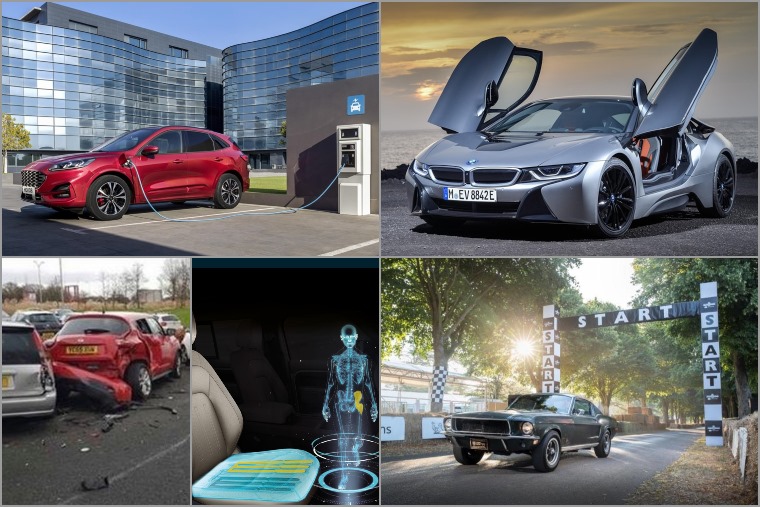 But what's Ford up to in the here and now? Here's five things we learned this week…
Ford is investing €42m in more hybrid models… but there's still no sign of a hybrid Fiesta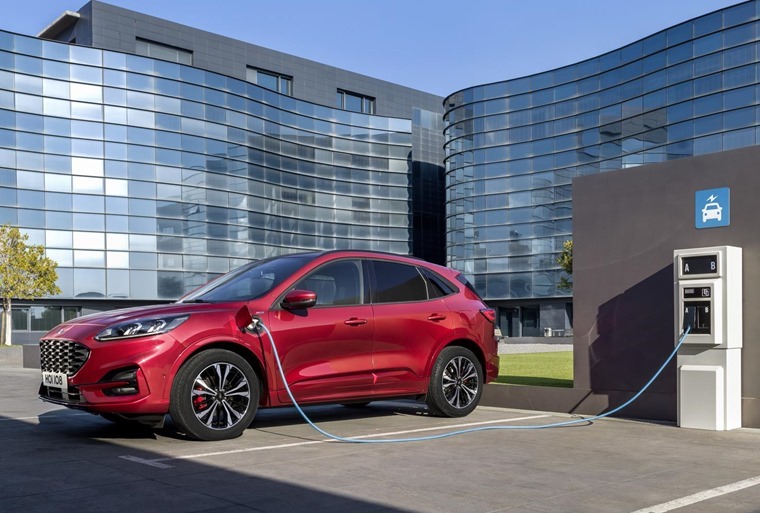 Ford today announced a €42m investment in its Spanish manufacturing plant to support the company's electrification strategy.
A new S-Max Hybrid and Galaxy Hybrid will be produced in Valencia and introduced next year, powered by a 2.5-litre Atkinson cycle petrol engine, electric motor, generator and lithium-ion battery.
Two new assembly lines at the Valencia plant will enable the advanced lithium-ion batteries that help power the all-new Kuga hybrid and PHEV to be produced alongside the vehicles for greater manufacturing efficiency and sustainability.
"With electrification fast becoming the mainstream, we are increasing our investment in Valencia to provide even more electrified models and powertrain options for our customers," said Stuart Rowley, president, Ford of Europe.
Ford currently plan to introduce 14 electrified models in Europe by end of 2020… if no Fiesta hybrid shows up by then we're going to assume Ford are allergic to making money.
Jaguar Land Rover is developing shape shifting seats
Our engineers are developing a 'morphable' seat to tackle the health risks of sitting down for too long. The pioneering shape-shifting technology uses a series of actuators in the seat to create micro-adjustments that make your brain think you're walking. pic.twitter.com/us7J0AYBig

— Jaguar (@Jaguar) January 16, 2020
Jaguar Land Rover announced this week they are developing a pioneering shape-shifting seat designed to tackle the health risks of sitting down for too long.
The 'morphable' seat uses a series of actuators in the foam to create constant micro-adjustments. This tricks your brain think you're walking, and could be individually tailored to each driver and passenger.
Sedentary lifestyles have become more and more common over the past two decades, with more than a quarter of people worldwide finding themselves sat down for most of the day.
UK drivers currently cover 146 miles every week on average, and JLR hope that by simulating the rhythm of walking the technology can help mitigate against the health risks of sitting down for too long on extended journeys.
Dr Steve Iley, Jaguar Land Rover Chief Medical Officer, said: "The wellbeing of our customers and employees is at the heart of all our technological research projects."
The Ford Mustang Steve McQueen drove in Bullitt has sold for $3.74m
The '559' Fastback became the most expensive Mustang ever sold this week when it went under the hammer at Mecum Auction.
Selling for $3.74m to an anonymous bidder, the classic muscle car was one of only two used during filming of the Steve McQueen classic.
Though it was thought lost for a long time, having changed ownership a number of times since production of the film in 1968, it resurfaced as part of Ford's reveal of the current Bullitt Mustang in 2018.
BMW i8 is to cease production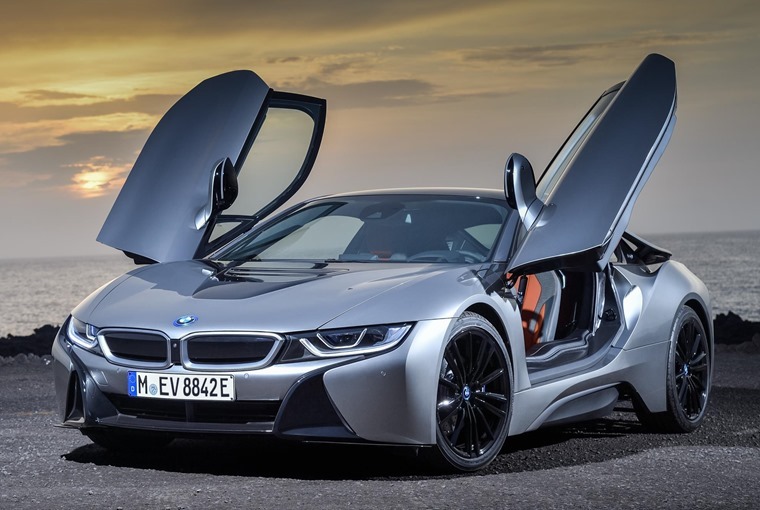 Controversial at launch six year ago, BMW has called time on its i8 hybrid sports car.
With a retro-futuristic appeal thanks to its scissor doors, its highly effective mix of three-cylinder turbocharged petrol engine and a modest electric motor quickly shushed any naysayers the minute they got behind the wheel.
With a variety of all-electric cars on the way, such as the BMW i4, the i8 is due to cease production in April so keep your eye out for some great lease deals on it. In the mean time you can check out our review.
Don't attempt to drive off immediately after a punishing gym session
A Land Rover smashed into a row of cars during a driver's rampage outside a gym https://t.co/iFDyyZ8J3C

— Liverpool Echo (@LivEchonews) January 17, 2020
As January gym goers rush to get fit after the Christmas malaise, we understand that some workouts can be more punishing than others. So if your legs are shaky or you experience fatigue this story serves as a kindly reminder to wait before driving off.
At least we assume that's why the clumsy Range Rover driver managed to plough into four parked cars before driving away after her gym session at 11am on Thursday. Some of the cars had their bumpers smashed off while others were crushed.
The driver soon returned with her father and admitted she was responsible before giving her details to the car owners.