Top five things we learned this week
It has been an EV-centric week at Leasing.com, with our review of the Tesla Model 3 going from strength to strength, the vast majority of models announced for the Tokyo Motor Show being one form of alternately fuelled vehicle or another, and some new models announced which you can read about below.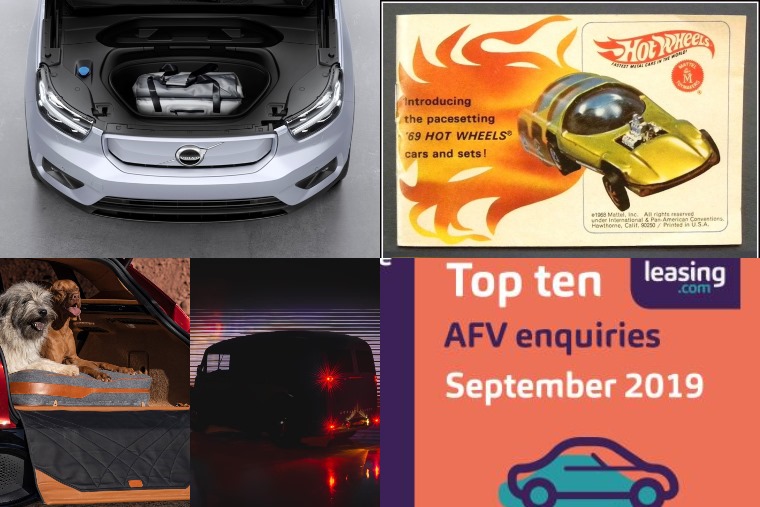 While it's been an electric week, let's kick off the top five things we learned this week with something hot:
Hot Wheels = cold cash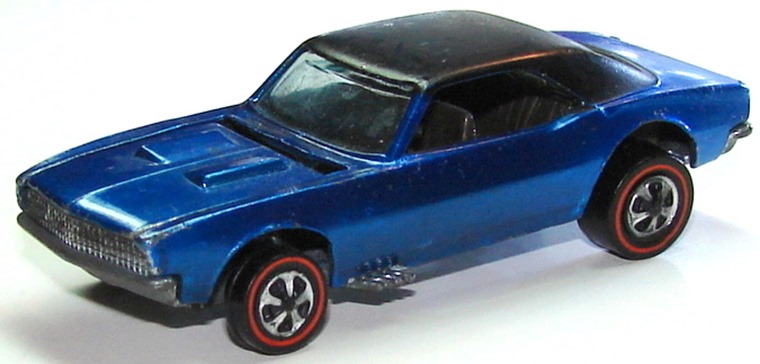 They say there's no price for memories but Liberty Games disagrees. The games room retailer recently sourced some of the most popular toys over several decades to compare their original price with 'Buy Now' prices on eBay.
Top of the toys was Hot Wheels, with a variety of the original 1968 models rising nearly 90,625% in worth. That means, though you could have bought one for 48p (today's equivalent), today it would be worth a staggering £434.36… which is considerably more than some actual cars we've owned.
Talking to the Daily Mail, Stuart Kerr, of Liberty Games, said: "The toys that have emerged as having the highest return of investment have been global successes, with dolls such as Barbie, or the Cabbage Patch Kids, being adored by children all over the world."
Looks like I'll be spending my weekend rooting around in the loft…
The Aston Martin DBX is a dog's delight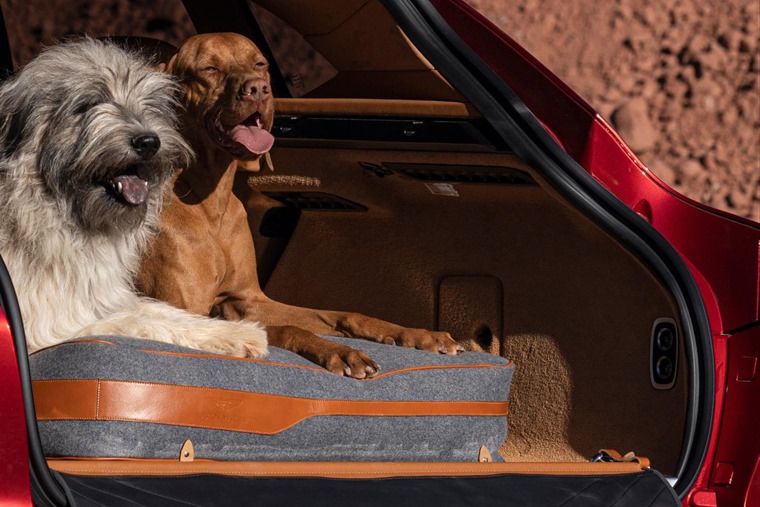 While the Aston Martin DBX may be a luxury SUV with sports car performance, a range of opulent accessories were announced this week to transform it into anything from a pick-nickers paradise to a frequent-flyers fancy. Those are boring grown up things though, we're more interested in how they'll cater to dog lovers everywhere.
An optional Pet Pack for the 4.0-litre twin-turbo V8 includes a partition to give animals their own space in the boot of the car, keeping them from roaming inquisitively about the cabin. There is also a bumper protector to keep the paintwork pristine when scrabbling paws are clambering in and out of the vehicles 632-litre boot space. And finally if muddy puddles have been an integral feature of a day's activities, then the portable dog shower is an ideal solution for keeping the countryside on the exterior of the car.
No word on how the animals will cope with the 542hp and 700Nm of torque though. We're looking forward to seeing many 'hot dog reacts' YouTube videos in the near future…
Electric and hybrid lease enquiries are going through the roof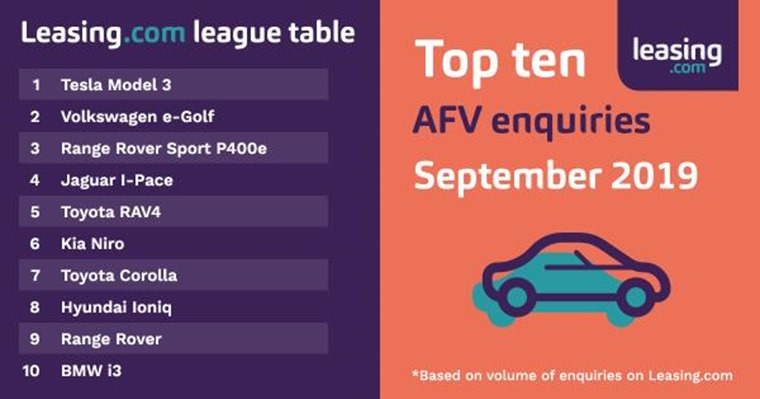 Our data has revealed that interest in leasing electric and alternatively fuelled vehicles (AFVs) has increased dramatically over the last 12 months. So much so it is outperforming demand seen in the overall consumer new car market.
While SMMT data shows that overall registrations of battery electric vehicles, plug-in hybrid electric vehicles, hybrids and mild hybrids were up 54.8% from September 2018, when it comes to personal leasing, enquiries on all these vehicles were up 209% year on year in September 2019.
The Tesla Model 3, Volkswagen e-Golf and Jaguar I-Pace were the most in-demand all-electric models in the crucial plate-change month of September.
Our very own Paul Harrison, Head of Strategic Partnerships at Leasing.com, says: "Interest in alternatively fuelled vehicles on Leasing.com has outstripped national levels so far in 2019 and accounted for 7% of all enquiries in the first half of the year.
"Average CO2 emissions across personal lease enquiries on Leasing.com have fallen for three consecutive years, and our data shows we're on course for a reduction in emissions this year too."
Morris is the latest heritage manufacturer to return to the market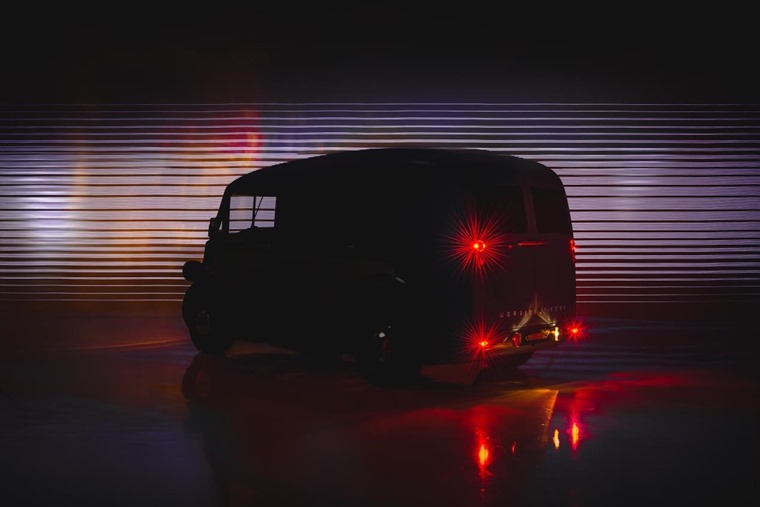 Having secured the rights to the Morris brand some years ago, Morris Commercial, a UK-based automotive engineering and manufacturing start-up, announced this week that its first model would be an all-electric remake of the iconic J-Type van.
Rising from the grave like some frightening electrified zombie, the Morris JE will be designed and engineered in Britain and aims to be a fun and inspiring, modern interpretation of a quintessentially timeless British design.
While technical data and range are yet to be revealed, Morris Commercial have stated that the JE will combine an advanced lightweight chassis with a complete carbon fibre body. This will ensure the Morris JE is one of the lightest LCVs in the marketplace and will fully maximise the range of the vehicle.
Volvo has revealed its first-ever fully electric car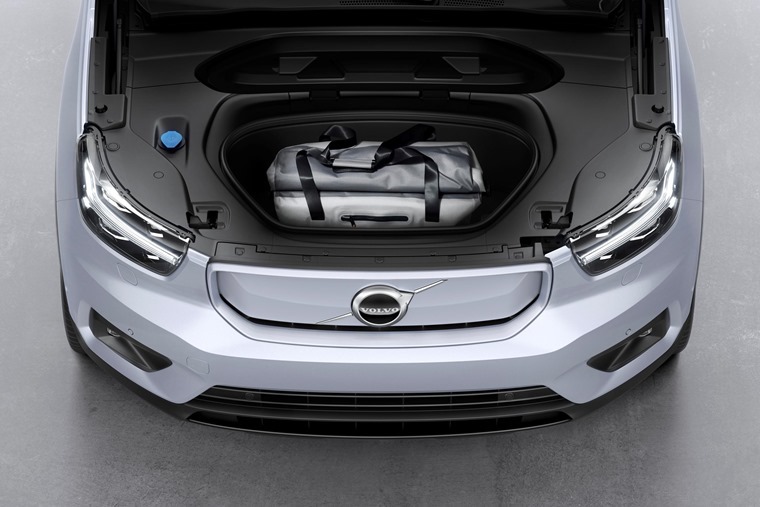 Volvo revealed the XC40 Recharge this week, its first-ever fully electric car and the first model to appear in its brand-new Recharge car line concept.
While big news at the reveal was the fact it will be the first car to feature an infotainment system powered by Google's Android operating system, it was the front load feature that had us scratching our heads.
Unique to the XC40 Recharge, a special front load compartment (or 'frunk') located under the front bonnet provides around 30 litres of extra load space because an electric motor takes less space than a combustion engine.
But wait, in Europe we have a 'boot' not a 'trunk'. Why aren't Volvo seizing the opportunity to rename the front storage area in electric cars as the 'froot' (front boot) rather than the ghastly Tesla-style 'frunk'?