Top five things we learned this week
A massive sporting event kicks off today (no, not the Leasing.com Trophy, that's well underway). Japan hosts the 2018 Rugby World Cup.
With games taking place early in the morning and every day in the group stages, attention might be elsewhere while games are on so don't be surprised if there are various sackings and couples breaking up over the coming weeks.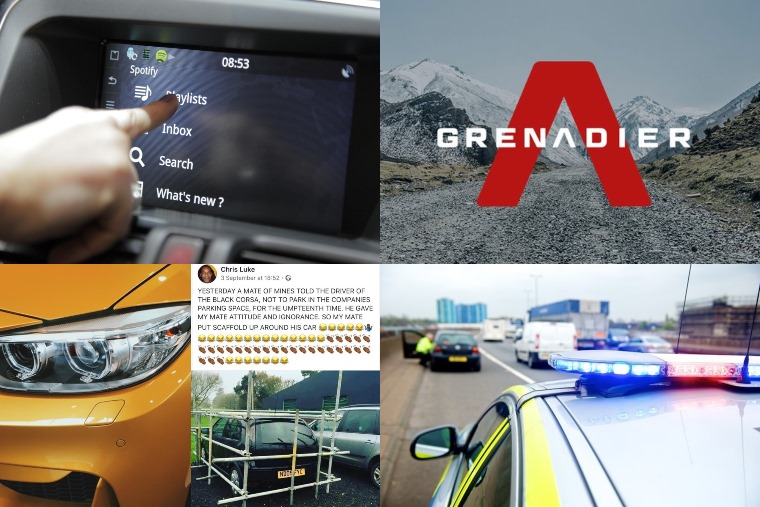 Us? Our eye is always on the ball, so here's five things we learned this week…
Don't listen to Green Day unless you want to drive like an (American) idiot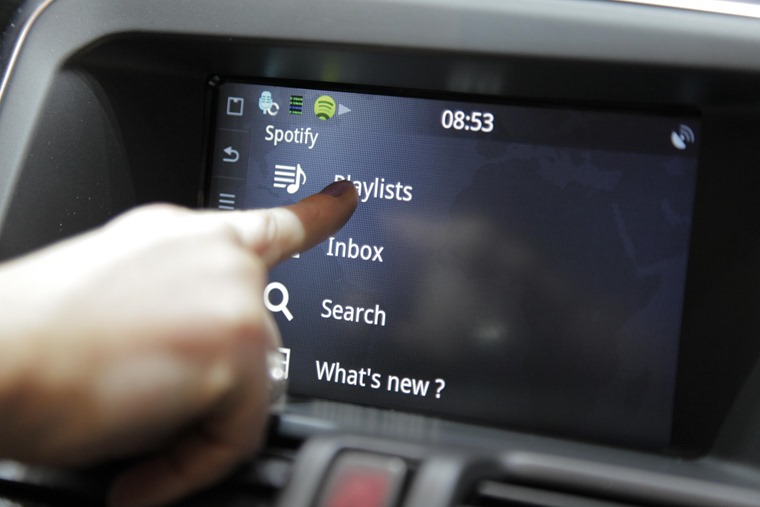 A study conducted by Moneybarn, and published in the International Journal of Environmental Research and Public Health, has found that you're more likely to drive badly if you listen to high-tempo music.
Songs over 120bpm had a tendency to cause erratic driving, with American Idiot by Green Day (189bpm) one of the most dangerous song to listen to.
The rest of the songs in the top five 'most dangerous' include Party in the USA by Miley Cyrus, Mr Brightside by The Killers, Don't Let Me Down by The Chainsmokers, and Born to Run by Bruce Springsteen.
All the songs listed sound rather tame by comparison, so for the purposes of the next experiment please play some Dillinger Escape Plan and let us know if anyone breaks the land-speed record…
The best way to deal with nuisance car parking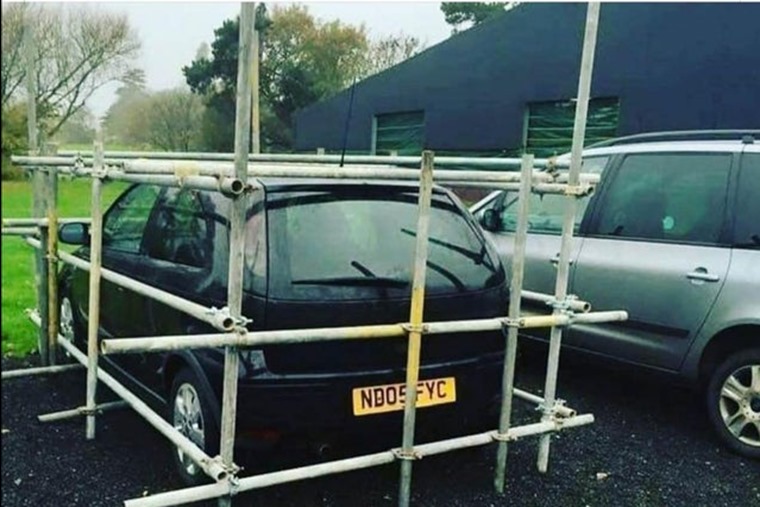 In the weird wide world of social media, unsubstantiated or stolen or old stories pop up again and again, and if this falls into any of those categories we apologise but this was too good not to post.
The above picture was posted at the beginning of this month, with Facebook user Chris Luke stating his friend told the driver of the black Vauxhall Corsa not to park in his business car parking space any more.
In response, the driver did the wrong thing and pleaded ignorance before giving a bit of attitude. That prompted some minor scaffolding work to be done around the car.
We're left wondering what the Vauxhall driver did next. Do you go and see the man and apologise with tail between your legs hoping he'll take the scaffolding down? Do you kick off about it to try and save face? Or do you just embarrassedly abandon the car and buy a new one?
Ineos' Defender-derived SUV will be called Grenadier
We're not ready to take the covers off yet, but we can tell you that everything about the Grenadier is based on utility. It will be a workhorse that won't let you down, wherever you are in the world.?

Find out more here: https://t.co/2fueiqMHGr#Grenadier4x4 pic.twitter.com/siqxI3SQ2s

— INEOS Grenadier (@INEOSGrenadier) September 20, 2019
Ineos Automotive has announced that its utilitarian 4x4 will be named 'Grenadier', after the pub in which Ineos Group chairman Sir Jim Ratcliffe conceived the project.
The name was picked after 6,000+ fans of the project responded to an online poll to choose the vehicle's name.
The rumours have been swirling for quite some time as to what Ineos were planning with their 4x4. Having initially met with the bosses at Jaguar Land Rover in 2016, many assumed they were trying to bring the Land Rover Defender back to life by purchasing its patent but we now know Land Rover had their own ideas for the future of that model. In spite of this, the Grenadier is rumoured to be heavily based on the original Land Rover Defender's platform.
Orange is the new black when it comes to car crime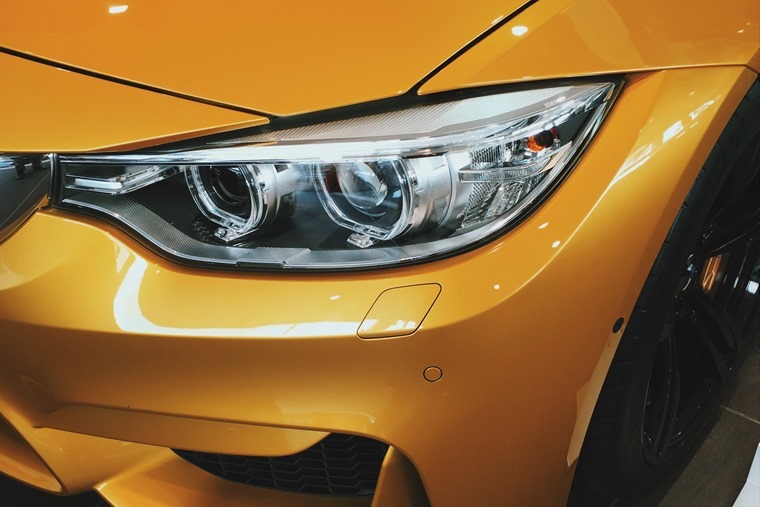 Research by HPI has found that the most stolen car colour is orange. While it's certainly not to the most popular car colour (orange was the seventh most popular car colour in 2018) the thief's penchant for colourful cars flies in the face of SMMT data which found that grey was the most popular car colour for newly registered vehicles. This featured as the ninth most likely colour to be stolen, according to HPI.
UK drivers have made the most of the 118 different car colours available on the market, registering 116 of them in 2018. We wonder what the two colours that nobody chose were? And would that increase or decrease the likelihood of the car being stolen?
33 new drivers a day had their licence revoked in 2018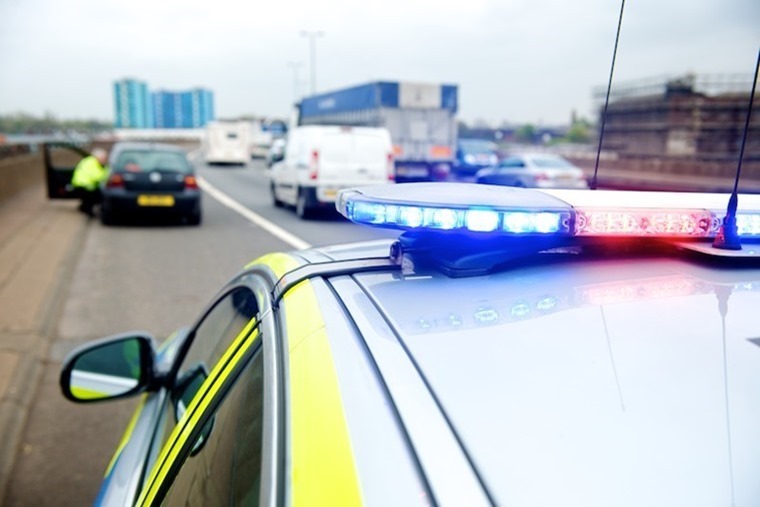 Brake has revealed that, on average in 2018, 33 new drivers a day had their licence revoked as a result of the New Drivers Act.
The data was obtained from the DVLA and revealed that 11,953 people had their licence revoked after reaching six penalty points within two years of passing their driving test, with drivers aged 17-24 making up almost two thirds (62%) of the total.
Although this age group only makes up seven percent of drivers in the UK, they account for nearly a fifth of those killed or seriously injured on the roads.
Under the New Drivers Act, drivers who get six or more penalty points within two years of passing their test have their licence revoked. If they wish to drive again, they are required to re-apply and pay for a new provisional licence and pass both theory and practical parts of the driving test again.