Top five things we learned this week
And so, we slovenly return to the office after the Easter break. Covered in chocolate, bits of tinfoil stuck to our bellies, we cast our eyes across the newswires wondering what happened in the automotive world this week.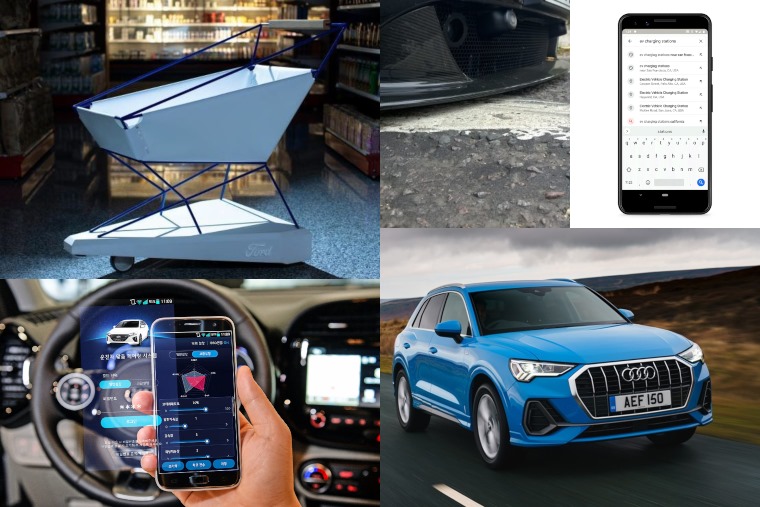 Hint: There's a lot of tech-related stuff which has been announced such as:
1. Google Maps now shows availability of EV chargers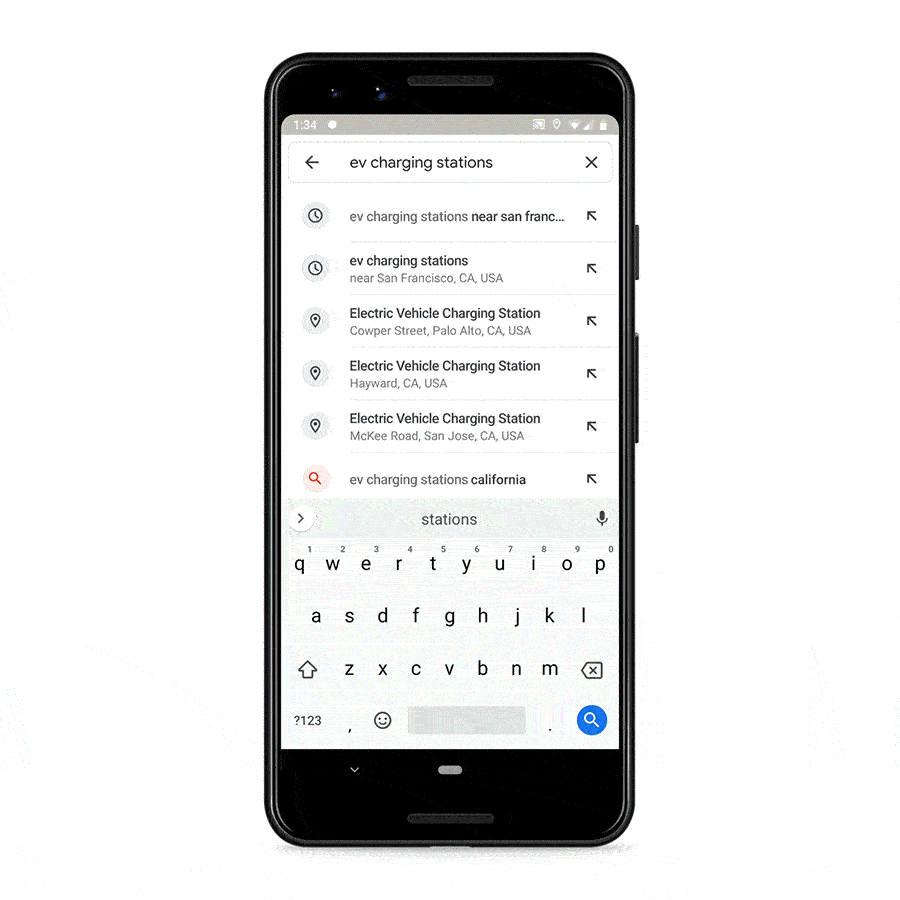 If you've ever driven to an electric vehicle charging station only to find that all ports are occupied, you know that you could end up waiting anywhere between two minutes to two hours. See our Hyundai Kona EV road test for proof of that.
Hopefully this is a thing of the past. A recent update to Google Maps now shows the real-time availability of charging ports in the UK, meaning you can know if chargers are available before you head to a station.
The new feature also offers key information such as wattage, pricing, and connection types available. Most charging networks are listed, with others to be added in the near future.
2. Hyundai will allow drivers to adjust seven major performance features of an electric car through their smartphone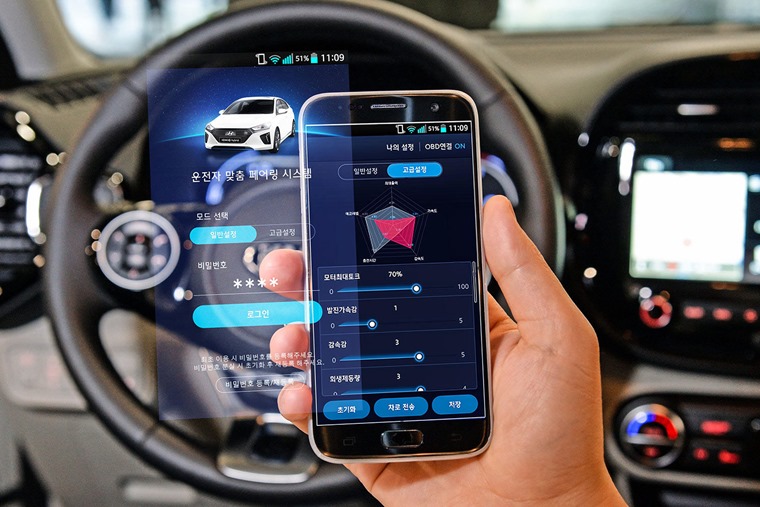 Keeping it phone-related briefly, this week Hyundai announced the development of 'smartphone-electric vehicle pairing based performance adjustment technology'. It's not the catchiest of names, and abbreviating it to SEVPBPAT doesn't really work either, but bear with us.
An automotive industry-first innovation, drivers will be able to use this smartphone technology to adjust the maximum torque output of the motor, ignition, acceleration and deceleration abilities, regenerative braking capacity, maximum speed limit, responsiveness, and energy use on climate control of their vehicle. It's a bit like when you mess with the assist presets on a racing video game… except in real life.
JeongSoo Eo, Research Fellow from Hyundai Motor Group, said: "By developing paradigm-shifting mobility technology like this one, we will continue to strive to improve user experience for electric vehicles customized to individual preferences."
Look for it to be a key feature in Hyundai and Kia vehicles in the future.
3. Ford invented a self-braking trolley
Yep, we had to double-check whether it was April Fool's Day too. A solution to a question nobody has ever asked, the prototype shopping trolley uses the same Pre-Collision Assist autonomous safety tech found in Ford cars, with a braking mechanism triggered when a sensor detects impending impact.
This stops any number of supermarket-related mishaps such as someone clattering into you when looking in the reduced section, your trolley rolling away in the car park, or a producer trying to resurrect Dale Winton's Supermarket Sweep.
Expect to see this in your local Tesco soon*
4. You shouldn't spend thousands dropping your suspension only to find it can't go over speed bumps
Driver who spent £3,000 lowering suspension now can't get over bumps https://t.co/tKppyM31ap

— Daily Mail U.K. (@DailyMailUK) April 24, 2019
We thought the days of Max Power-esque joy-boy car mods had fallen out of favour, but apparently not judging by a story which appeared in the Daily Mail this week.
Christopher Fitzgibbon spent £3k on his Volkswagen Passat, dropping the height to four inches off the ground in order to improve its stability as well as that all important factor: to 'look fresh'.
The issue? Apart from the question of 'who mods a Passat?!' he failed to look into local planning, so imagine his surprise when the council installed six-inch speed bumps on his regular commute.
Trying to creep over the traffic calming measures hasn't helped, resulting in £2,000 worth of damage which he wants the local council to pay for.
The only solution? Driving an extra 600 miles a month to get to work. Fresh indeed.
5. Rocky Quattro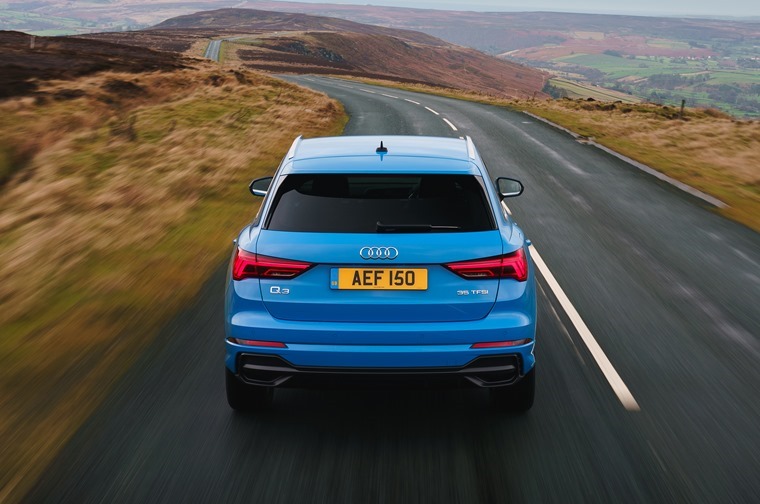 Times have changed since the Audi Q3 was first launched in 2011, with the battle-scarred and well-worn outgoing model facing competition from a variety of new-to-market competitors such as the BMW X1, Mercedes-Benz GLA-Class, and award-sweeping Volvo XC40.
Refreshed and rejuvenated for 2019, we liken the new model to the trials and tribulations of Rocky Balboa and assess whether the new Q3 has one more round in it or if fresh competition has left it punch-drunk.
*never