Top five things we learned this week
Temperatures have soared this week resulting in widespread traffic chaos, while Boris Johnson's main priority as our Prime Minister will be to put an end to the ongoing Brexit chaos, after he's swapped his battered Toyota Previa for the humungous Jaguar XJ Sentinel that is.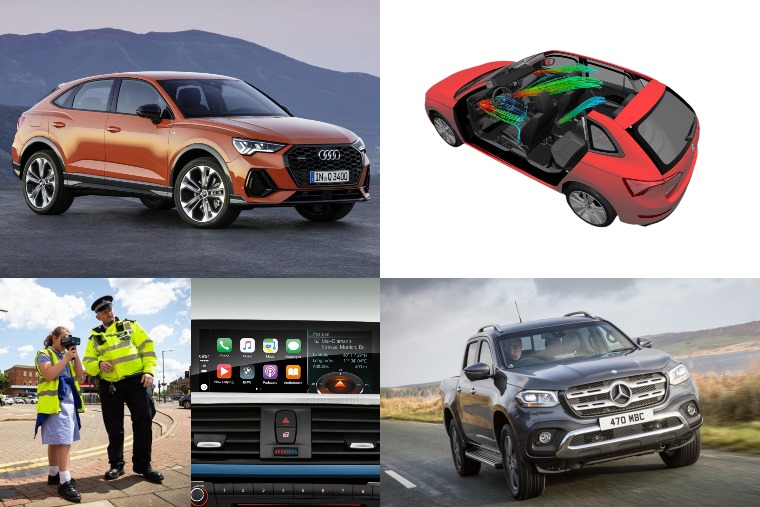 While the promise of an ice cream and a cold shower at the end of the day keeps us going in the midst of this turmoil, let's find out what we've learned this week…
1. Skoda has developed technology to combat in-car hay fever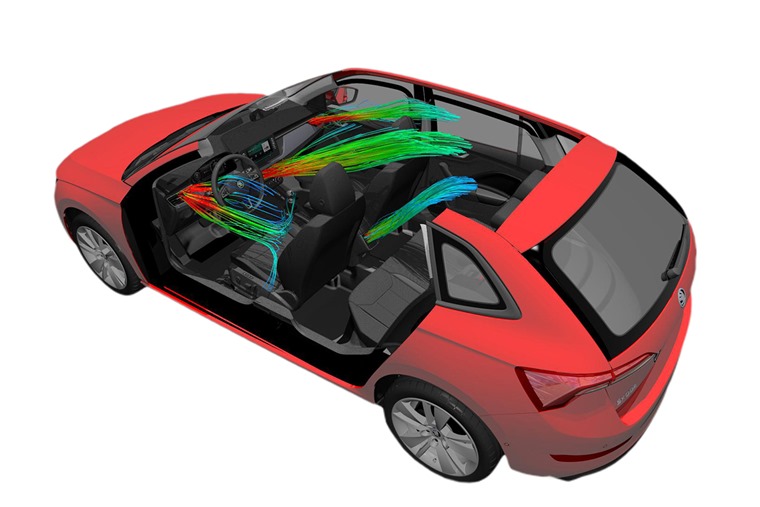 At least Skoda is doing its bit to make summer more bearable. This week they revealed the new Scala features an advanced Climatronic air-conditioning system which automatically filters pollen out of the car.
Unlike normal air-conditioning systems, the Scala uses a special cabin filter and air quality sensor to filter out the pollen. Once sneeze-inducing air particles are sensed, the system will automatically shut off the outside air inlet to stop the air particles from entering the car.
The technology defaults to an energy-saving recirculation mode and stops the pollen entering the inside of the car helping to reduce symptoms of sneezing, coughing and itchy eyes meaning you can forgo medication. Well, until you arrive at your destination at least.
Add it to Skoda's ever burgeoning list of Simply Clever features.
2. BMW has decided to charge for Apple CarPlay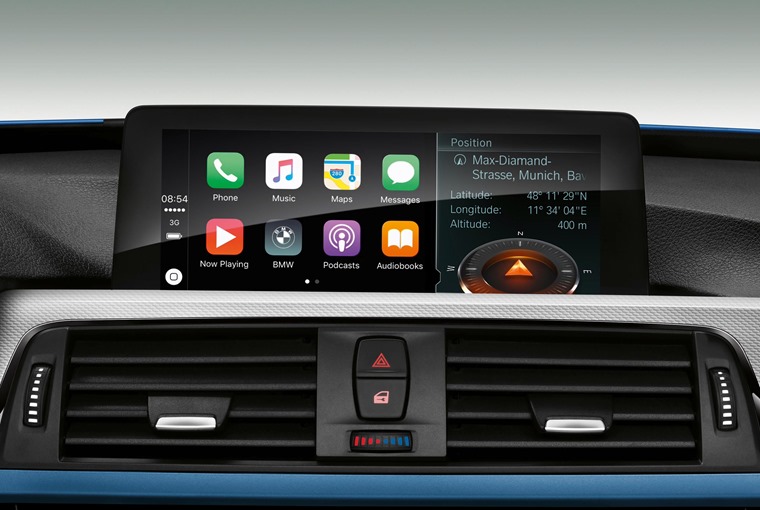 In another example that we might actually be in hell, BMW this week announced they will begin charging their customers to use Apple CarPlay.
The move applies to all new BMWs with the latest operating system, accounting for around 65 percent of models. While a free subscription is offered for one year, once that has lapsed you will have to pay £1 for a month's trial, £85 annually, £255 for three years, or £295 for lifetime access.
We're not sure how that works in regards to leasing a BMW, whether you would need to pay for a new subscription everytime you lease a new one, but with many drivers now wanting the service as standard it seems like a bit of an odd choice for the manufacturer to make. Especially when every competitor will (we assume) keep offering it as a free perk of driving their cars. Odd.
3. Mercedes-Benz could be about the axe the X-Class
Though it hasn't been officially confirmed, rumours are circulating that Mercedes-Benz will be axing its executive pick-up later this year.
Having only been available for around a year and a half, it appears sales of the X-Class never lived up to expectations. Only 16,700 units were sold in 2018 compared with it's nearest luxury rival, the Volkswagen Amarok, which outsold it at a rate of around five-to-one with sales of around 81,000.
Where did it all go wrong? It appears many were unwilling to pay the premium price for a vehicle built on the chassis of the equally capable and cut-rate Nissan Navara. With Daimler looking to review its product line after posting a huge €1.6bn quarterly loss this year, it makes sense for the X-Class to be the first on the chopping block. And we thought it would take off. Shows even the experts can be wrong sometimes.
4. Audi has entered the coupe-inspired SUV segment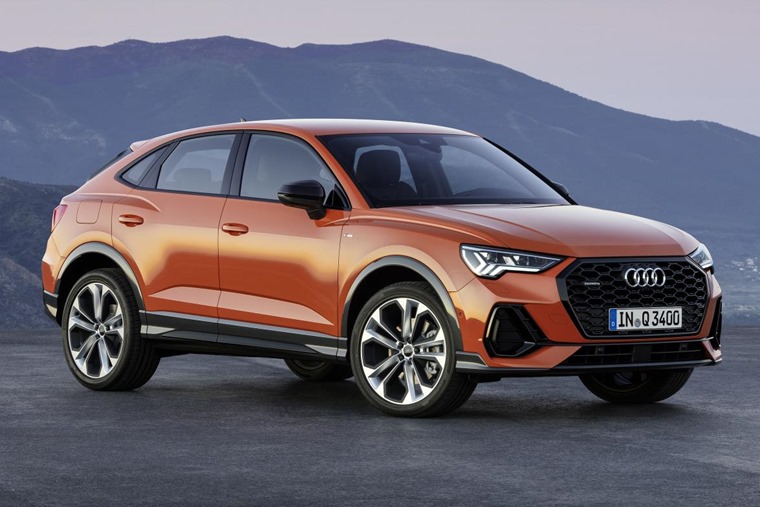 As niche as it gets, Audi are following in the lines of the BMW X4 et al by launching their own coupe-inspired SUV.
Based off the Audi Q3, the Sportback is 16mm longer, 49mm lower and 6mm slimmer than the regular Audi Q3. It also adds a large roof spoiler, unique bumpers and black styling pack on higher trim models to help differentiate the model.
In the first launch phase, two engines will be available: the 2.0 TDI provides 148hp in the Q3 Sportback 35 TDI, while the 2.0 TFSI in the Q3 Sportback 45 TFSI quattro offers 228hp. A quattro model and a mild-hybrid will join the range at a later date.
5. Police are using schoolkids to shame dangerous drivers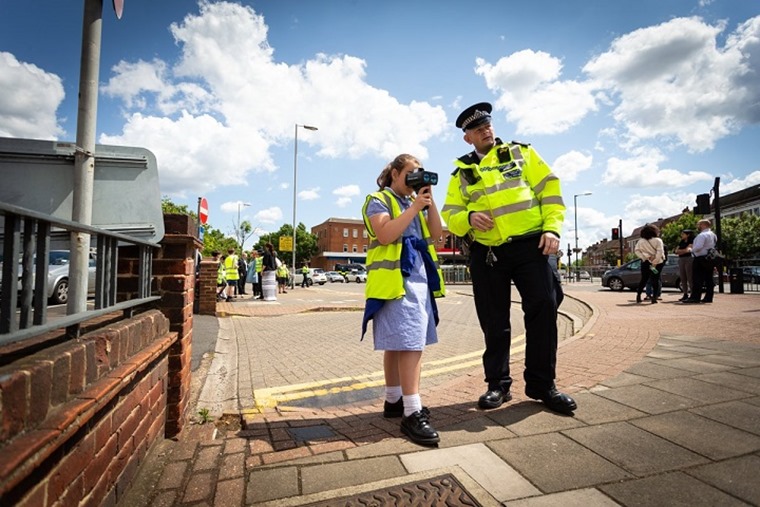 Dangerous motorists were facing some tough questions from "mini police" this week, with primary school students monitoring traffic outside London schools as part of the Junior Roadwatch programme.
Launched by Transport for London, dangerous drivers caught speeding were faced with the choice of accepting a fixed penalty fine or being interrogated by the children.
Needless to say, the majority of motorists opted to face the questions from the children instead of being hit with a hefty fine.
Charlotte and Matthew, both in year 6 at Our Lady Immaculate Primary School, said: "As part of Junior Roadwatch we test the speeds of cars and question the drivers who are going too fast. In an hour and a half yesterday we caught 32 people speeding outside our school.
"That's not good enough and we are shocked the number is so high. We want to be able to walk to school safely and not worry about speeders so adults should slow down."
More than 1,380 children were injured in accidents while travelling to school in London between 2015 and 2017, according to TFL figures.