Top five things we learned this week
On this week, 54 years ago, the government introduced an experimental speed limit of 70mph on motorways. The trial was introduced due to the high number of accidents on the M1 when drivers were allowed to go as fast as they liked. After two years of trialling the 70mph limit, Transport Secretary Barbara Castle made the speed limit permanent, raising the ire of the RAC and AA.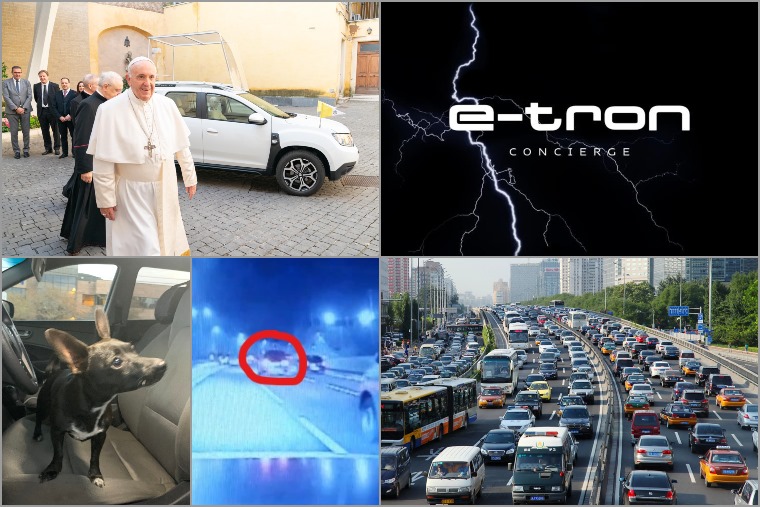 Today, our top speed limit remains one of the lowest in Europe. Though there are people on the road who obviously don't think it's low enough…
At least one person didn't know the outside lane was only for over-taking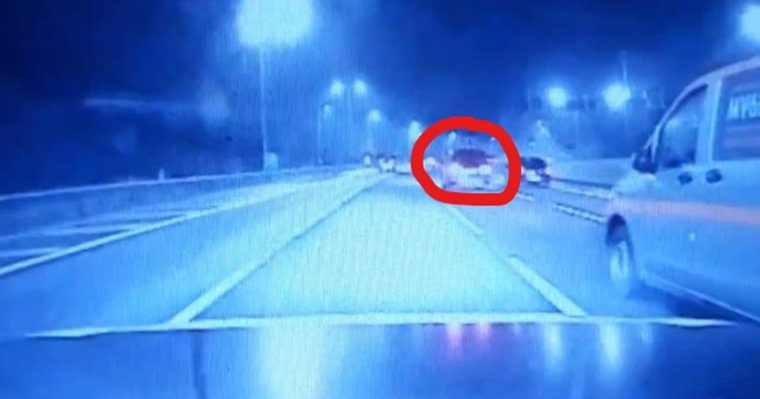 Greater Manchester Police reported this week that a driver in a Toyota Estima was pulled over after trundling along at 50mph in lane three of four.
When the police requested him to stop he carried on unaware before eventually pulling over.
Officers explained that the driver's actions were causing traffic to build up behind him. He then admitted he didn't realise the outer lanes were for overtaking! We're pretty sure even dogs know that…
Dogs can now steal cars
Port St. Lucie Police just sent the best press release ever:

"The dog named MAX accidentally hit the shifter into reverse causing the car to circle the cul-de-sac, leaving the owner locked out of the car." pic.twitter.com/GxMeNo0ljI

— Max Chesnes (@MaxChesnes) November 22, 2019
If there had only been one news item about this this week, we probably would have written it off as a funny story. But the fact two similar stories have been reported points to a worrying trend that dogs are learning to drive.
First there was Max, a black Labrador in Florida (featured above). His owner had got out of the car after making a wrong turn into a cul-de-sac, only for Max to 'accidentally' put the car in reverse and lock his owner out of the car. Reversing round and round for an hour, the police intercepted and managed to get the car open by entering a code on the driver's door. Pleased with himself, Max jumped out of the car wagging his tail.
Meanwhile, in Louisiana, a nameless Chihuahua had been left in a Hyundai while its owners refuelled the SUV. Putting the vehicle in reverse somehow, the dog and the SUV went across a four-lane road before stopping at a gas station across the street. Maybe they just had better dog treats over there.
??We Can't Make This Stuff Up??

A couple was pumping gas at a gas station on Gause Blvd. A 5 pound chihuahua somehow put the vehicle in reverse. The SUV, rolled backwards, crossed over a 4 lane road and came to rest at the gas station across the street. Only minor injuries. pic.twitter.com/msfrC5mApB

— Slidell Police (@SlidellPD) November 23, 2019
Beijing drivers are marrying people for their license plate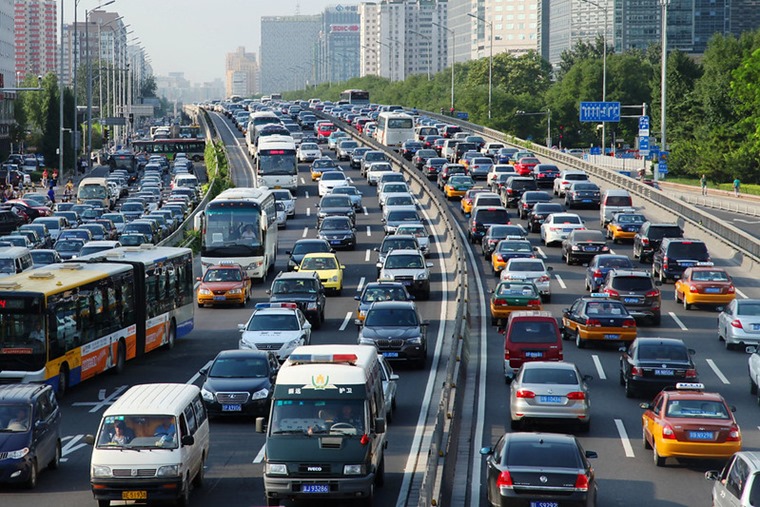 As far as dystopian visions go this one is pretty grim even by China's standards.
South China Morning Post reported this week that motorists in Beijing are resorting to sham marriages to get round strict licence plate rules. These have been implemented as a way to limit the number of cars allowed on the city's congested roads.
Specialist agencies reportedly charge around £17,000 to help obtain a license to drive a petrol car in the city, and around £12,000 for an electric license, with the desperate motorists marrying someone with a prized plate, transferring it to their name, and then getting a divorce.
The drastic measures come as a result of a license lottery introduced in 2011 which aimed to solve Beijing's notorious congestion and pollution figures.
There are reportedly 2,600 applicants for every one license issued for a petrol vehicle, while those wanting an EV license have to wait until 2028.
Audi are offering a concierge service for e-tron drivers
Audi has announced the launch of a concierge service via Whatsapp. Drivers of the Audi e-tron can pose questions via the messaging app and expect to receive a response within minutes from a specially trained EV expert. The service is offered 8am til 9pm, seven days a week.
Photos, voice recordings and videos can also be added to the chat to accompany any query you might have, with owners already asking a variety of questions from access to charging points at Audi Centres, to e-tron specific accessories and other considerations such as winter tyre availability.
Director of Audi UK Andrew Doyle said: "We understand that making the transition to a fully electric car can potentially give rise to new questions that may not have been considered before, and therefore an appropriately user-focused option was required."
Ashes to ashes, dust to Duster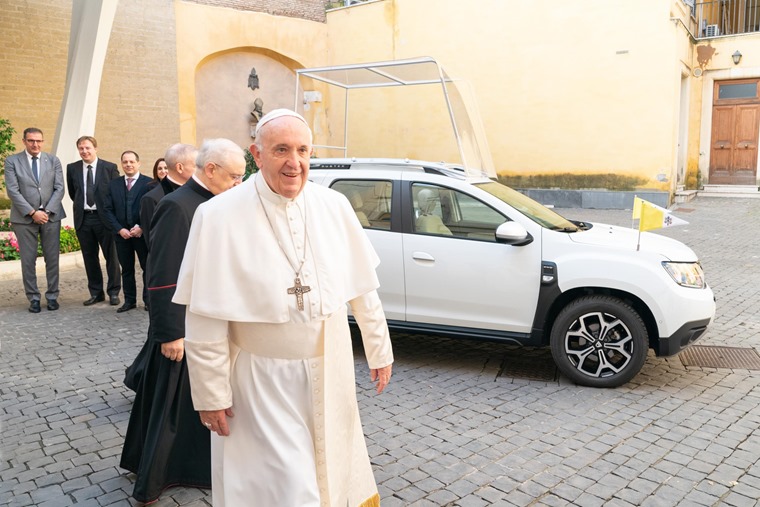 Groupe Renault revealed this week that it has given a Dacia Duster 4X4 as a gift to Pope Francis.
The vehicle certainly continues the trend of the Pope preferring simpler cars. He has previously used a Ford Focus from the Vatican motor pool for trips within Vatican City, as well as using the midsize Fiat 500L for his visit to the United States in 2015.
The adapted version of the bargain SUV has a white outer livery with beige interiors. On the inside it offers five seats, one of which is a rear bench seat. The vehicle also integrates specific solutions and accessories designed to make it suitable for use by the Vatican: a large sunroof, removable glass superstructure, and a ground clearance 30mm lower than normal for easier access.
Is it as good as other Popemobiles from the past, such as the Mercedes-Benz M Class or the Leyland Constructor? In the eternal words of Father Jack Hacket: "That would be an ecumenical matter!"