Top five things we learned this week
As we wave goodbye to what passed for the British summer and wait with baited breath to see what delights autumn will bring, all thoughts turn to the upcoming Frankfurt Motor Show. With Volkswagen planning a rebrand as well as a mass EV range reveal it's obvious that change is afoot everywhere.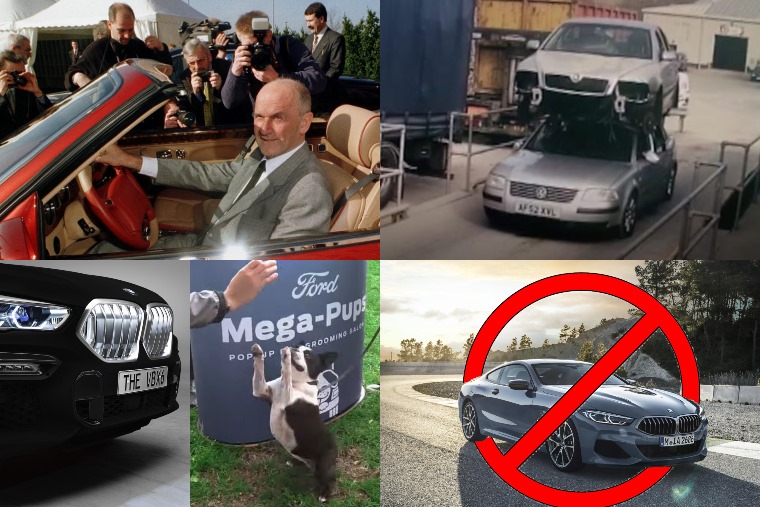 In the here and now, this week we've been contemplating whether you could actually nuke a hurricane and wondering why people have a problem with coupes. More on that in a bit after some light-hearted entertainment…
The new Ford Puma can double up as puppy pamper parlour
Though Ford's latest small SUV is named after a big cat, it was International Dog Day this week so the blue oval decided to showcase some of the Puma's more unique offerings.
Based on the best-selling Ford Fiesta's platform, the SUV-inspired compact crossover has an ingenious rear storage solution hidden in the boot dubbed the 'Ford MegaBox'. This allows you to lift the load bay floor, fold it against the back seat and gain an additional 80 litres in a space that's 763mm wide, 752mm long and 305mm deep.
Luckily that's just about big enough for some pups to get washed, shampooed and blow-dried after a walk in the park. Just don't tell them they were inside a cat the whole time.
Prof. Dr. Ferdinand Piech was a true visionary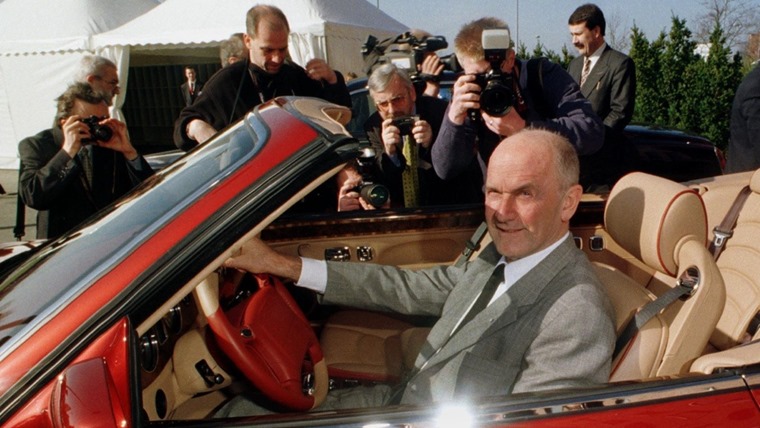 The automotive world lost a true visionary this week with the announcement that Prof. Dr. Ferdinand Piech passed away aged 84.
Perhaps one of the most important figures in the automotive industry in recent memory, Prof. Dr. Piech, the grandson of Ferdinand Porsche, is perhaps synonymous with turning Volkswagen Group into the juggernaut it is today, having led Volkswagen from 1993 to 2002 and remained as chairman of its supervisory board from 2002 to 2015.
While he was an engineer by trade and began his career with Porsche – developing the Porsche 917 in 1968 – his work as CEO of Audi, where he moved a variety of models onto a common platform on top of introducing the five-cylinder petrol engine and the Quattro to the world, truly began his success.
When he took the reigns at Volkswagen he helped save the company from financial turmoil by applying the same common platform approach on a larger scale. As a result, from the Mk 4 Volkswagen Golf platform came cars as varied as the first Audi TT and Volkswagen Beetle. This approach is now standard practice among multi-brand car companies due to the huge cost and time savings. From this success he added a large variety of prestige brands to the VW Group, including Lamborghini, Bentley, Ducati and Bugatti.
One marquee name you might notice is missing from that list is Porsche, and perhaps Piech's crowning achievement was to weather the storm of a hostile takeover attempt of VW Group from Wendelin Wiedeking and Porsche in 2009. With Porsche AG financially overstretched by 2012, Piech managed to reverse the takeover attempt and buy out the manufacturer. Integrating his family heirloom into the Volkswagen Group in 2012 must have felt like the final piece of the puzzle. RIP.
This BMW X6 is blacker than midnight on a moonless night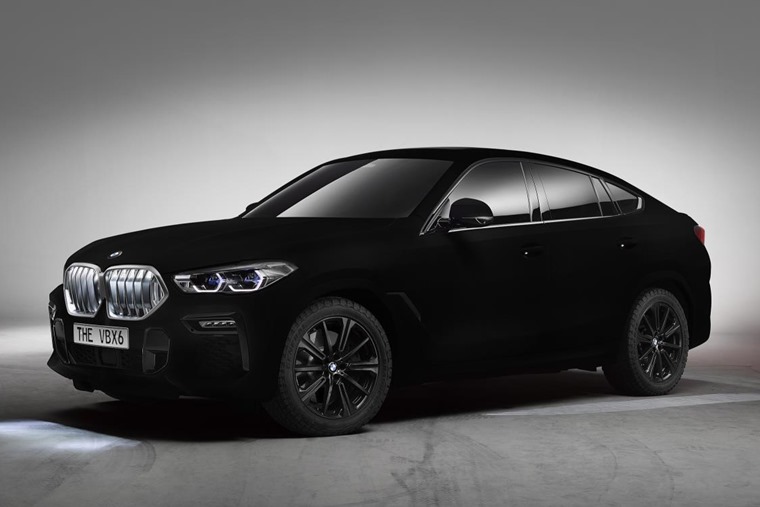 BMW have revealed a one-off version of its new X6, finished in light absorbing 'Vantablack' paint.
This exclusive show car is the result of a collaboration between BMW and Surrey NanoSystems, with the non-reflective "world's blackest black" giving the X6 the odd appearance of being two-dimensional. This helps to emphasise the silhouette of the third-generation mammoth Sports Activity Coupe.
Produced especially for the premiere of the BMW X6 at the Frankfurt Motor Show, don't expect to see something like this on the road. The effect of the paint means its "a rather unsuitable vehicle paint finish" as it blots out virtually all the design details and highlights.
People on Twitter want to #stopthecoupe… but they aren't talking about cars

You might be wondering if the trending hashtag was regarding Mercedes insisting its new GLE is a a Sports Utility Coupe or the aforementioned BMW X6 saying it's a Sports Activity Coupe, but no, it just turns out people don't understand coup is the word they meant to type.
The hashtag was being used by tweeters to protest or raise awareness or shout into the void about Boris Johnson proroguing parliament as a means to restrict MPs from blocking a no-deal Brexit. So for the benefit of those people:
Coupe: A car with a fixed roof, two doors, and a sloping rear.
Coup: A sudden, violent, and illegal seizure of power from a government.
Whether the whole thing is an autocorrect conspiracy remains to be seen.
You can't drive a car when there's another car on the roof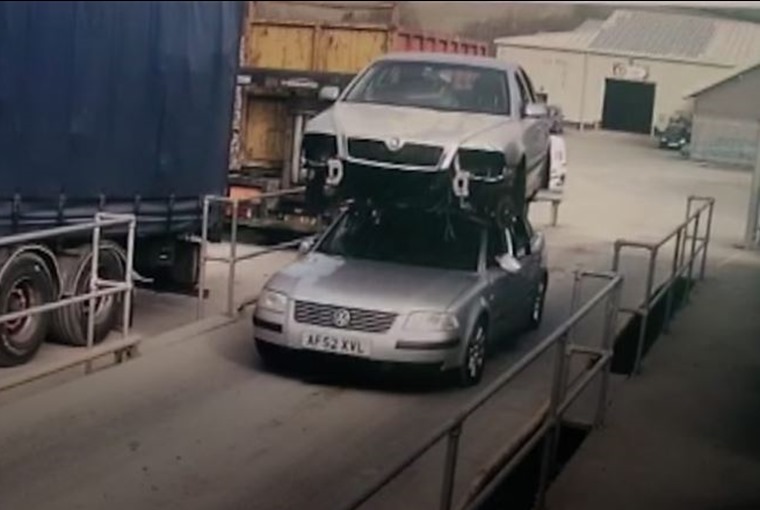 The BBC reported that a man in Aberystwyth has been fined and given three penalty points after driving a car with another car strapped to its roof.
As the above screen grab shows, Glyndwr Wyn Richards was seen driving the stripped down Skoda Octavia to a scrap yard on top of his Volkswagen Passat in March.
He told magistrates it was a 'stupid thing to do' but he had only taken it 300 yards at five-miles-per-hour.
He was fined £80 and told to pay a victim surcharge of £30 and costs of £85 after pleading guilty to the offence.