Top five things we learned this year
As 2019 disappears into the rear-view mirror, we reflect on the wave of change that washed over the new car market.
Every manufacturer has made an announcement for an emissions-free vehicle in the near future, and to this end UK sales of pure electric vehicles are up by 125% this year, according to the Society of Motor Manufacturers and Traders (SMMT).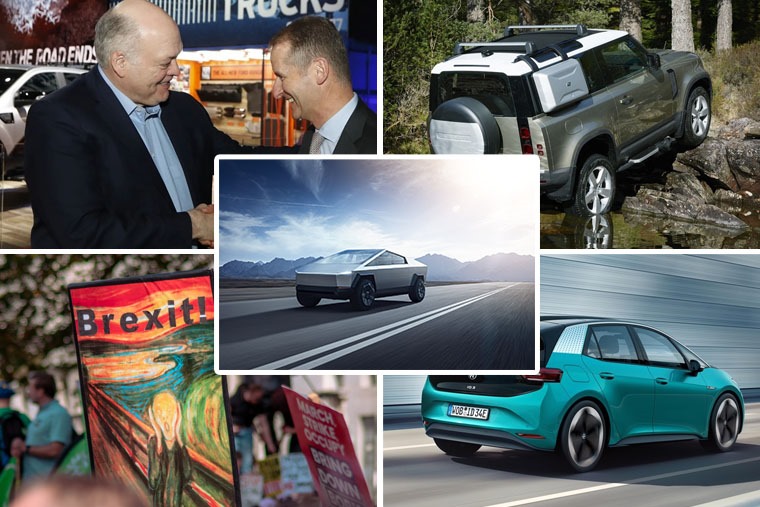 What else have we discovered in 2019? Here's a digest of the top five things we learned this year…
Most people want to "Get Brexit done"
We try not to say the B word too much around here, but as deadlines come and go three-and-a-half years, three Prime Ministers, and two general elections after the vote to leave was announced, it needs to be addressed: the ongoing Brexit saga is causing chaos and confusion for everyone, especially in the new car market .
Try as they might, the SMMT's repeated calls, pleas, press releases and events have fallen on deaf ears as they have called again and again for clarity, meanwhile governmental doublespeak that would make George Orwell cringe has tried to paint the picture that there's no problem whatsoever. Exhibit A:
Warning: Brexit related tweet.

The @SMMT on Monday: "A 'no deal' Brexit would have an immediate and devastating impact on the industry".@MichaelGove yesterday: "The automotive sector, who I met this week, confirmed that they were ready."

Somebody is lying. pic.twitter.com/p1sVKHDH5X

— Phil Huff (@FrontSeatPhil) September 26, 2019
Exhibit B:
Pretty staggering.

Chancellor Javid says the chief concern of businesses is NOT Brexit, but a potential Labour government.

Has he...actually spoken to any?

UK car plants are more concerned about Brexit than literally anything else.

— Peter Campbell (@Petercampbell1) September 4, 2019
These comments come in spite of the fact that pre-Brexit there was £2.5bn invested annually in the UK automotive industry and in the first half of this year it had fallen to £90m.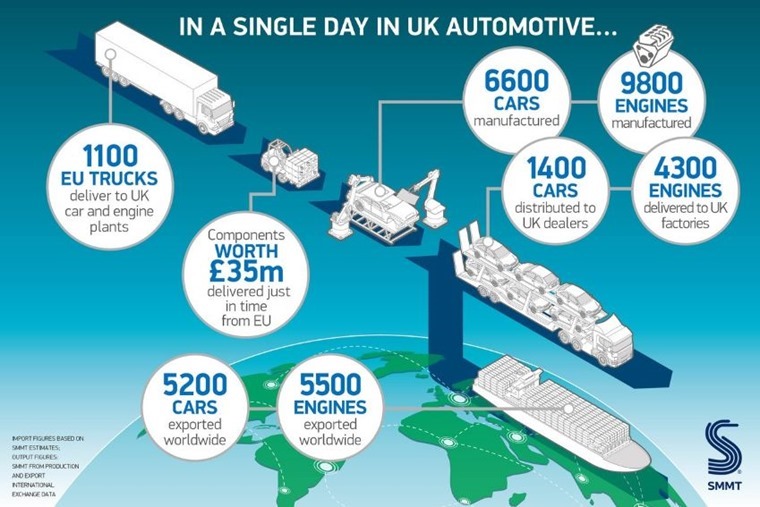 All of this has been said before and all of this will be said again. The fact is the automotive industry is one of the EU's biggest success stories, producing 19.1 million vehicles a year and employing 13.8 million people across the wider sector.
"UK and EU automotive industries are deeply integrated and it is vital we maintain all the conditions that have made us globally competitive. At the very least, this means tariff-free trade, frictionless borders. 'No deal' must be avoided at all costs or risk irreversible damage to this vital sector," says Mike Hawes, SMMT chief executive.
Even though new car sales were down overall in 2019, the Brexit situation has seen more people turn to leasing as they are reluctant to purchase a new car while the economic situation is uncertain.
With a majority Conservative government now in power and promising to "Get Brexit done", we hope the Brexit confusion and uncertainty won't continue in 2020. But the automotive sector needs to be protected too and the sector is hoping 'No deal' can be avoided. Need more convincing? Read our 13 Brexit myths BUSTED.
Volkswagen is entering a new era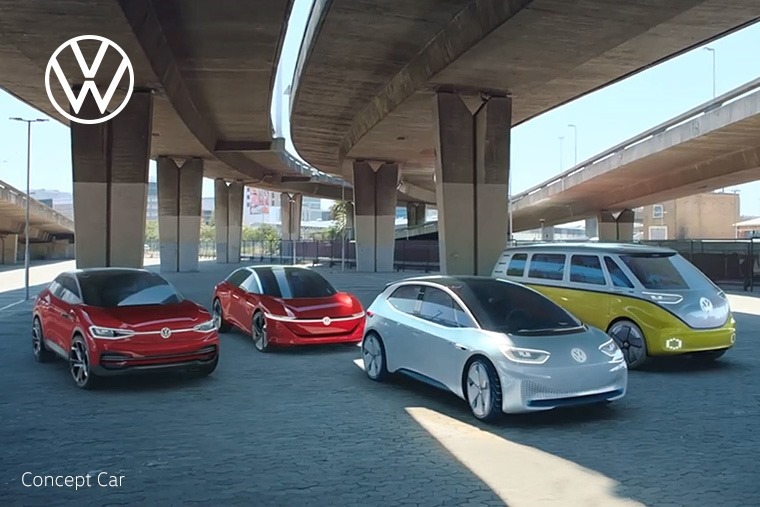 The reveal of the Volkswagen ID.3 at the Frankfurt Motor Show signalled the beginning of a new era for the manufacturer.
The first model of a completely new generation of pure electric vehicles, VW even stated that, following the Beetle and Golf, the launch of ID.3 marks the "third major strategic chapter" in the brand's history.
At launch, the ID.3 will be available with three battery size options. The basic variant will be priced under €30,000 and has a usable energy content of 45 kWh which enables a range of up to 205 miles.
Alongside this is a battery variant with 58 kW, which enables the ID.3 to achieve a range of up to 260 miles, with the largest 77 kWh battery model offers a range up to 341 miles.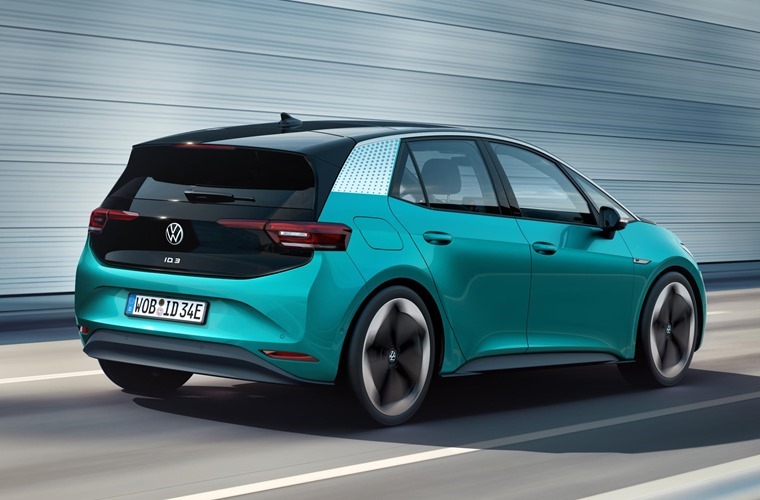 Seven ID concept cars have been previewed by the manufacturer across various segments so far, with the ID Crozz/ID.4 due to follow quickly behind the ID.3 in 2021.
Previewed in camouflage at the same time as the ID.3's reveal, the small SUV is expected to offer 225 kW (system power) and boast a top speed of 111mph. With 300 miles of range, the high-performance battery can be charged to 80 percent of its energy capacity in 30 minutes using a fast-charging system.
To coincide with the ID.3's reveal, Volkswagen also took the opportunity to completely overhaul their brand across all sectors. The VW badge was the first to get a redesign, with thinner lines and the letter W no longer connecting to the the circular frame it was designed specifically with digital platforms in mind.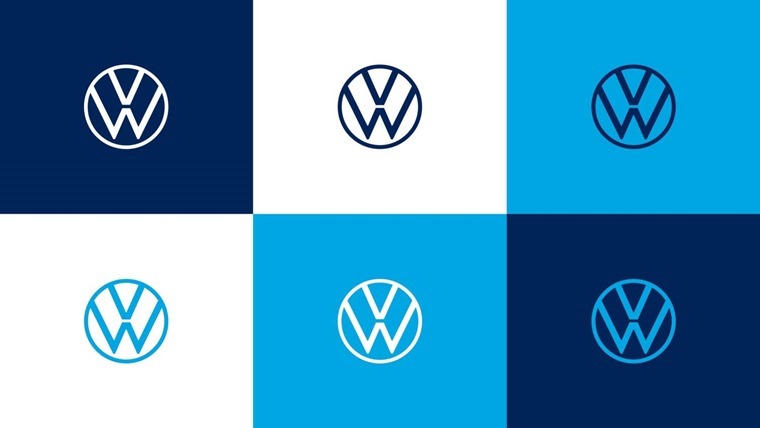 A new 'R' badge for its upcoming top performance models was also revealed, symbolising "the performance brand's fresh start".
The manufacturer has also announced a more flexible use of colours, possibly to differentiate the various models in the range whether it's a GTI, an ID or a regular ICE vehicle.
The new brand design is the result of the Transform 2025+ strategy adopted by Volkswagen in late 2015 as it shifts towards an electrified future. That means changes in the way the brand manages its customers, markets its products and, most significantly, its badge.
With all this in mind, it's safe to say Volkswagen isn't messing around in their push towards electrification.
Iconic reboots are in fashion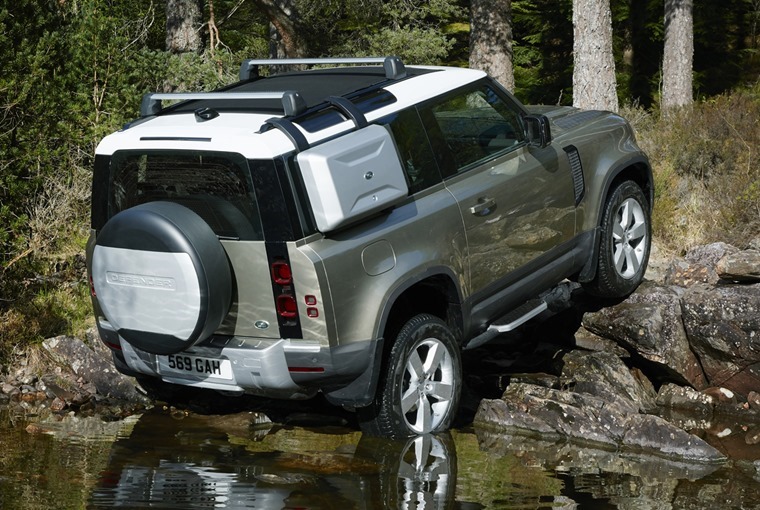 While Volkswagen has its eyes firmly on the all-new, others have turned to the familiar, with a variety of old favourites getting a relaunch in the coming year.
First and foremost there is the return of the iconic Land Rover Defender. Revealed at the Frankfurt Motor Show, it's safe to say it stole the show. Not seen since 2016, the all-new Defender aims to reinvent the model for a new generation and is respectful of its past, but certainly not beholden to it.
That means it features some familiar aspects (side profile of previous generations, 'Alpine' windows in the roof, spare wheel mounted on the side-hinged tailgate) while thoroughly modernising the interior away from the agricultural (introduces Jaguar Land Rover's new Pivi Pro infotainment system for a wider appeal).
During development testing, prototype models of the Defender have covered more than 1.2 million kilometres across some of the harshest environments on earth, ranging from the 50-degree heat of the desert and sub 40-degree cold of the Arctic to altitudes of 10,000ft in the Rocky Mountains, so it's safe to say it has been made to withstand anything you can throw at it.
With lease deals available now, the new Defender will be available in 90 (three-door) and 110 (five-door) body styles, with up to six seats in the 90 and the option of five, six or 5+2 seating in the 110. Prices start from £45,240 for the D200 Defender 110.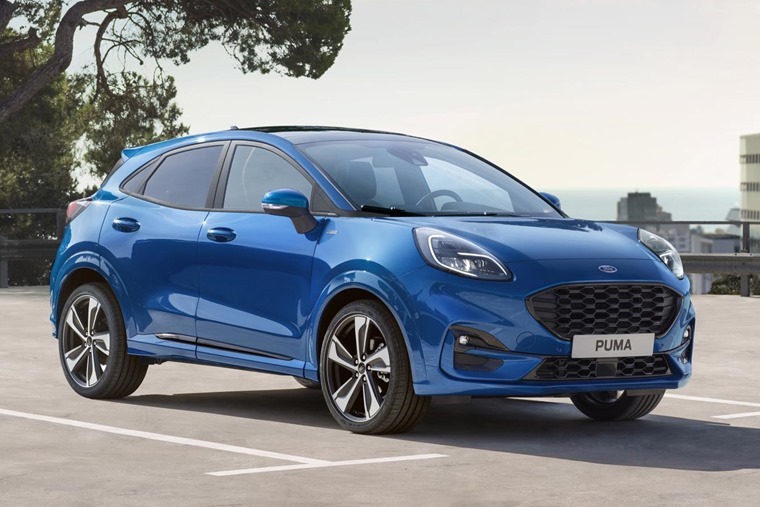 Another familiar name returning is the Ford Puma, albeit its claws have been clipped from compact coupe to compact crossover. Yes, it's no longer the type of car endorsed by CGI Steve McQueen, instead it's being built to take advantage of current market trends.
Based on the best-selling Ford Fiesta's platform, the SUV-inspired compact crossover aims to fuse unique exterior styling with best-in-class uncompromised load space and sophisticated mild-hybrid powertrain technology.
Bucking the trend for wedge-style crossover profiles, the Puma features a low, sloping roofline to differentiate itself from competitors as well as pronounced wheel arches to amplify the sporty character.
Two trims will initially be available from launch, Titanium and Titanium First Edition, with lease deals available now.
While production finished on the previous Defender in 2016, and the Puma finished its run in 2001, we have to go even further back for another of our upcoming models.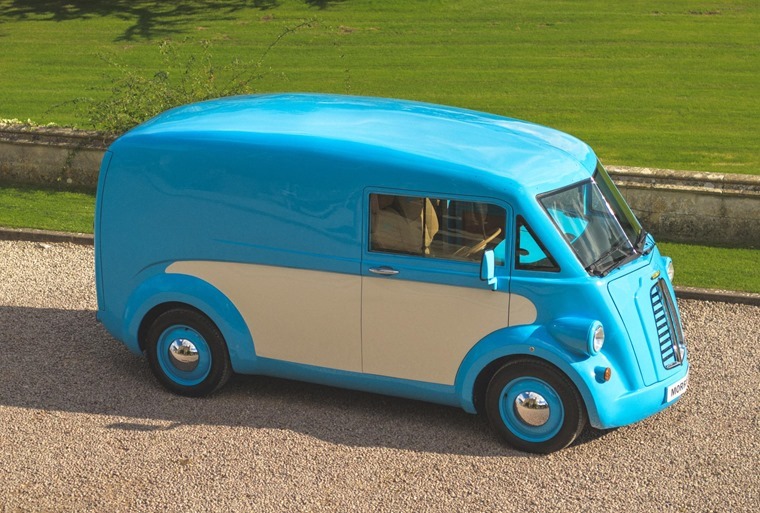 Morris has been revived for the new decade, with the all-electric Morris JE – a 21st century re-imagining of the iconic Morris J-type van – due to be the first model released.
With the original J-Type having ceased production in 1961, the all-new JE pays tribute by featuring minimal front overhang, distinctive pear-shaped grille, split front windscreen and swooping roofline.
Aiming to be a fun and inspiring, modern interpretation of the quirky van of yesteryear, it features a state-of-the-art 60kW lithium-ion battery powertrain and will offer 200 miles of range.
The JE also benefits from a lightweight, modular chassis making it highly adaptable for future derivatives such as a pickup, minibus or camper van.
Car manufacturers are joining forces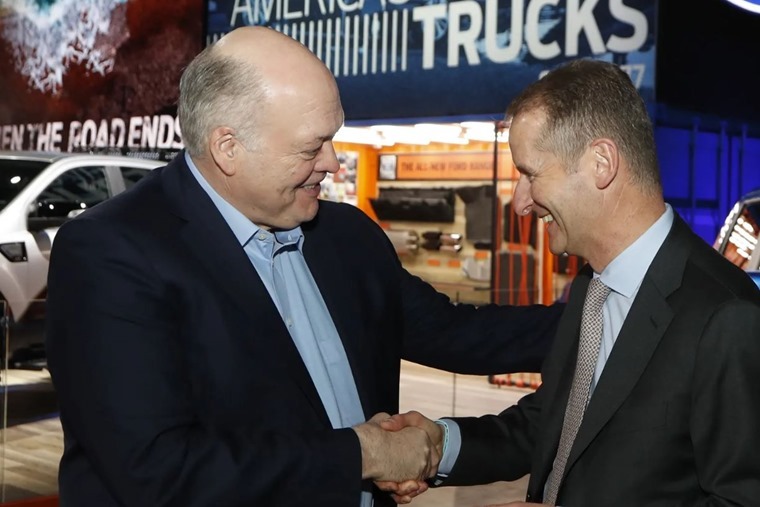 While there are some rivalries that are as old as the industry itself – Mercedes v BMW, Ferrari v Lamborghini, Mustang v Camaro – 2019 brought with it a plethora of announcements regarding partnerships, mergers, and co-developments among a variety of manufacturers.
Perhaps the most shocking announcement came halfway through the year when Fiat Chrysler Automobiles (FCA) revealed they were finalising merger talks with Renault. Unfortunately it wasn't meant to be. Having announced a potential €33bn merger in the press, it ended up being a bit like one of those whirlwind celebrity romances and was over before it really began.
FCA might get some French flair after all though, with Groupe PSA (Peugeot, Citroen Vauxhall et al) stepping in and proposing a 50/50 merger worth around £40 billion. This would free up £3.7bn annually for each manufacturer simply due to a more efficient allocation of resources for investing in vehicle platforms, powertrain and technology. If the plan goes ahead, it would also make the group the fourth largest car manufacturer in the world.
Elsewhere in the industry, Toyota and Suzuki announced a partnership of sorts with both buying a stake in each other's operations while remaining competitors. Why? The plan is for both manufacturers to use the others expertise to grow in areas where they are lacking. For Toyota this means utilising Suzuki's small petrol engines for use in compact cars, and for Suzuki it means getting access to Toyota's unrivalled hybrid technology. Win win.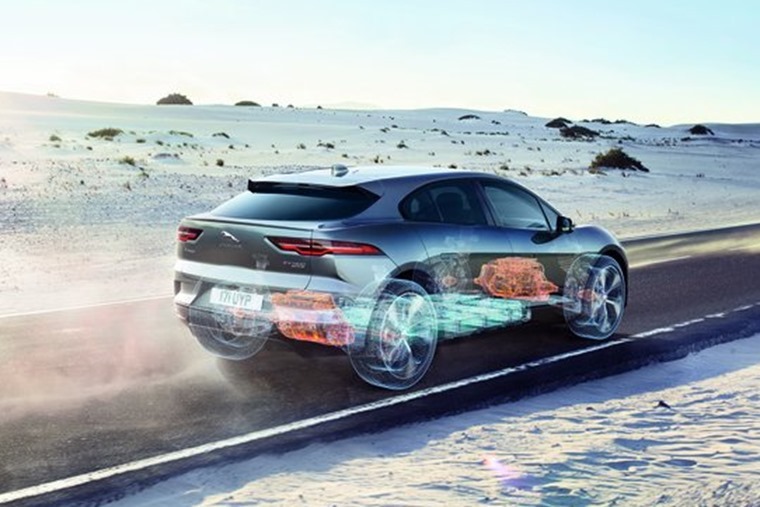 While the Suzuki/Toyota partnership is one built on mutual trade, Jaguar Land Rover and BMW are joining forces to develop the next-generation of technology for electric vehicles. With the I-Pace and I3 between them, the strategic collaboration aims to build on their considerable knowledge and expertise to help both transition to an ACES (Autonomous, Connected, Electric, Shared) future. The agreement will also enable both companies to take advantage of joint investment in research and development, engineering and procurement.
And while Volkswagen may be focusing on their all-electric future, they began 2019 by partnering with Ford to launch a 'global alliance' that will see the two giants combine forces in the commercial vehicle sector. At the same time they also signed a memorandum of understanding to investigate collaboration on self-driving tech, mobility services and electric vehicles.
Similar to other partnerships announced here, the alliance will enable VW and Ford to share investments in vehicle architecture – a move that will save on costs and create a more efficient operation.
Tesla continues to dominate the news
Where do we start? We suppose the best place would be the out-and-out success of the Tesla Model 3 in the UK market.
It's safe to say the car took everyone by surprise when it was announced by SMMT that 'Other' was the third most popular registered vehicle in August. The mystery vehicle was, of course, the Model 3 and with 2,082 registrations it heralded the first time an electric car had ever been in the top three new car registrations. This also helped zero emission cars see the biggest percentage growth ever, up 377.5%, to 3,147 units for that month.
Our own data backed up the findings, with the Model 3 generating more Leasing.com enquiries within seven days than the Audi e-tron and Jaguar I-Pace managed to jointly achieve during May.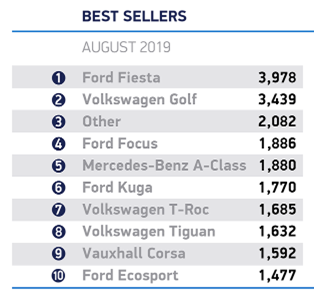 Of course, earlier in the year things had been a bit rocky for Elon Musk and Tesla. Having been forced to step down as chairman of Tesla and pay a $20m fine late last year by the Securities and Exchange Commission following his tweets about taking Tesla private, the SEC also required that Tesla hire a lawyer to monitor Musk's communications, including his tweets, as another part of the settlement… which didn't exactly happen.
As a result Musk found himself in contempt of court in the early part of 2019 having stated in a tweet that Tesla would make "around 500k" cars in 2019, which the SEC believed contradicted the official guidance from the company filed January 30th.
As with so many examples of dubious things Musk tweeted, it seemed to have no impact on the company. Tesla stunned Wall Street when it posted its first quarterly profit in nine months, with earnings of $143 million between July and September compared with a $1.1 billion loss in the first half of the year. This was only Tesla's fifth quarterly profit in its 16-year history.
And then there was this. The Cybertruck.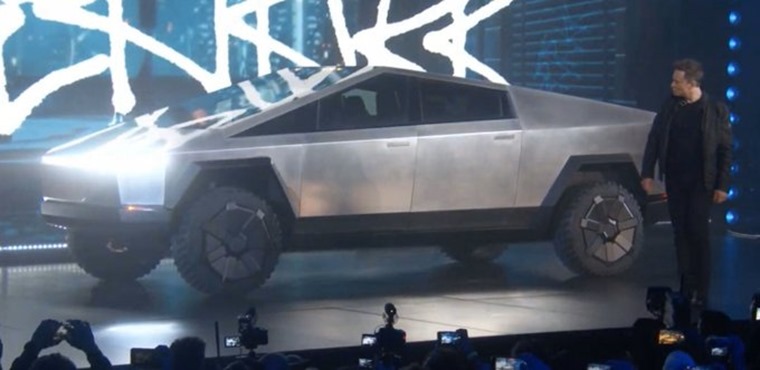 Finishing the year in style (if that's the correct word), Tesla debuted its long-awaited pick-up to the world in November. Unveiled at Tesla's design studio in Los Angeles, it's safe to say this wedge-shaped pick-up truck isn't what anyone was expecting.
Due to enter production in 2021, it is designed to have the utility of a truck and the performance of a sports car, and at the top of the range it offers a ludicrous towing capacity of 6,350kg and a payload capacity of up to 1,587kg with a 0-60mph acceleration of under three seconds and 500 miles of range unladen.