Clarkson won't be missed but the 'Top Gear Effect' certainly will be
So the inevitable has happened; Jeremy Clarkson has left the BBC Top Gear building.
You'd be hard pressed to find anyone in the UK right now who doesn't have a view on his departure but following resignations from James May and Richard Hammond, the bottom line is Top Gear, as it was, is over.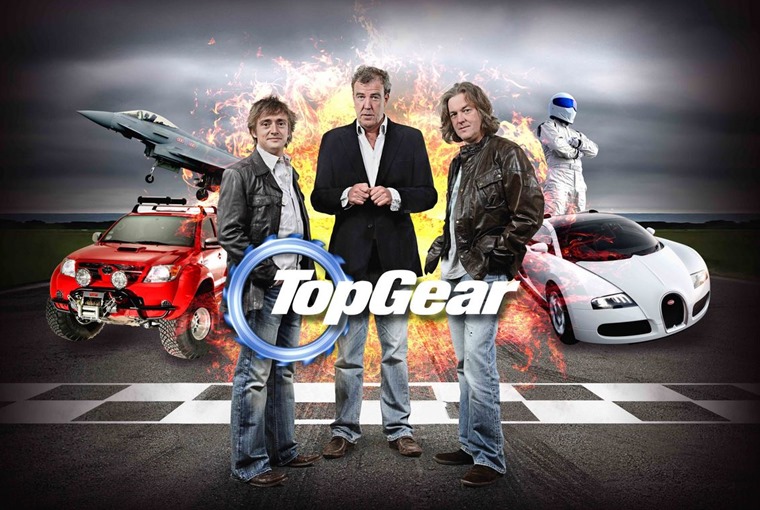 BMW
4 Series
420d [190] M Sport 2dr [Professional Media]
Profile:
9+47
Mileage:
5k Miles p/a
£244.82
Per Month, INC VAT
Initial Payment: £2,203.38
Personal Leasing Deal by: 1st Choice Vehicle Finance Limited
Clarkson's controversies had grown increasingly frequent and ever more tiresome. The murdering trucker jibe served as a warning shot for some of the tasteless line-crossing to come ahead of the broadcasted (how?!) 'slope' remark and unaired 'N-word' incidents.
The occasionally amusing Clarkson clearly has a nasty side. The events regarding the fracas with producer Oisin Tymon make for uncomfortable reading and had the roles been switched, the Welsh producer would have been out on his bum-bum quicker than you could say "naught to 60".
We shan't mourn the loss of JC from our Sunday evening viewing but the show had an extraordinary effect on the TV-watching public, unearthing and nurturing a love for cars in people who previously hadn't cared for anything automotive.
For what was supposed to be 'a car show', entire episodes would pass where destruction and ridicule took precedence with only a passing mention of the vehicles themselves.
For what was supposed to be 'a factual show', you didn't go to Top Gear to learn anything new about cars. Anyone in the know would regularly spot inaccuracies and flippant half-truths, and due to the amount of time elapsed between filming and broadcast, pretty much anything resembling 'news' had been widely publicised online already.
Relevance
But what has the Top Gear's demise got to do with car leasing? More than you'd expect.
When Top Gear featured a segment on the new Mazda MX-5 on what was to be its final BBC outing (at least for now), we saw interest sky-rocket. Views on our MX-5 news story tripled while the number of people looking at personal lease rates on the plucky roadster increased six-fold.
It was a similar case when the Porsche Cayman GTS and Jaguar F-Type R were subject of focus; traffic ballooned. For want of a better term, 'The Top Gear Effect' was very real and plain to see, and ContractHireAndLeasing.com certainly won't be the only website to miss its influence.
Top Gear at its finest:
Next Gear?
There is hope though. James May has already clarified that the three presenters 'come as a package' and it is only a matter of time before the show is essentially recreated under a different name for the highest bidding broadcaster (our money's on Sky, but Netflix would be a more interesting outcome).
Rather than sack Clarkson, the BBC's decision to simply opt against renewing his contract, which was due to expire imminently anyway, has left many, who hoped for a gorier conclusion, unsatisfied. But the BBC knows the value of the Clarkson brand and it makes business sense to leave the door open for when the whole thing calms down.
Sachsgate caused just as much of a stir in 2009 yet Russell Brand and Jonathan Ross have both made amends with Auntie following high profile exits with Ross standing in on Steve Wright's Radio 2 show while Brand has since produced two documentaries on drugs for BBC3.
This clearly isn't the end of the road for Clarkson and the BBC. Don't expect to tune in to BBC2 and see him sawing Peugeots in half in space any time soon but a guest slot presenting 'Have I Got News For You?' could happen sooner than many would expect.
Clarkson's departure isn't a sad day for the BBC, its accountants maybe, and I don't certainly expect anyone to shed a tear for our visitor figures, but behind the caravan-shredding and roaring V8s lay a lot of heart.
Come back soon Top Gear, or whatever we end up calling you…