The top reasons to lease a Nissan LEAF
Advertising feature
Parking an electric car on your drive and plugging it in used to have the neighbours twitching their curtains, but not anymore. EVs are a regular sight, and they are becoming an increasingly popular choice for those choosing their leasing plan.
The innovative, 100% electric Nissan LEAF is one that has been a consistent hit with leasing customers for years. 500,000 units have been sold globally since its launch. But why has it remained so popular?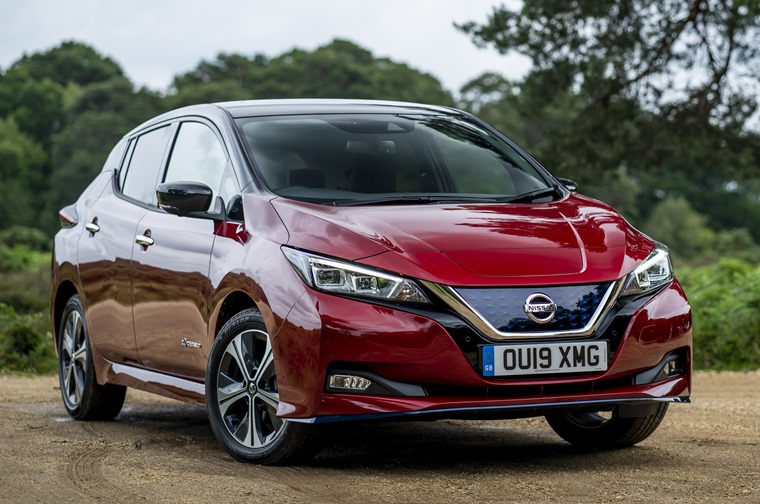 We took a deep-dive look at the latest LEAF and considered why it should be on your EV wishlist.
Leasing plans and low running costs make it affordable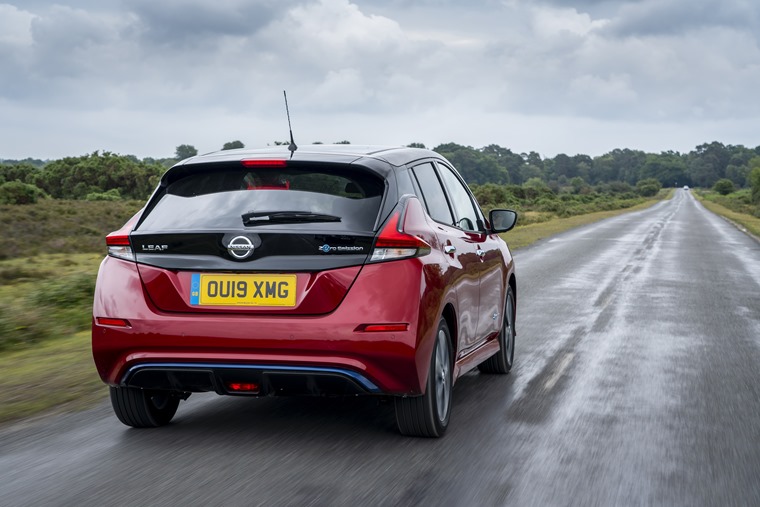 Recharging a Nissan LEAF via a home charger will cost you less than the amount of petrol to cover the same amount of miles. Combined with the fact the auto-regenerative brakes and low-maintenance nature an EV provides, if you're looking to reduce running costs, a Nissan LEAF can help you do that. What is more, until 2025, electric cars such as the LEAF are exempt from the London Congestion Charge and any Clean Air Zone costs, because they have zero tailpipe emissions. The cost of the London Congestion Charge is currently £15 a day, so it's a significant saving.
Add to this the fact that a Nissan LEAF can currently be leased from less than £250 per month1, it makes it a very affordable proposition. If you're considering a LEAF, you can compare Nissan LEAF leasing deals below, or if you're not sure whether an electric vehicle is right for you, here's our guide on choosing the right fuel type.
The innovative e-Pedal takes the hassle out of driving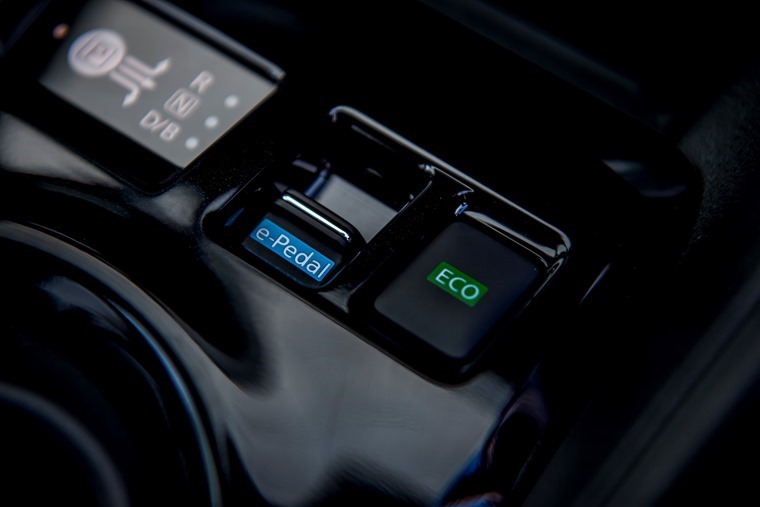 The latest Nissan LEAF features a raft of innovative technologies that make driving it as simple, and as safe, as possible. One feature that sets it aside from the electric competition is the e-Pedal.
This feature allows you to speed up, slow down and brake using nothing more than the accelerator pedal. It's been done to make the car as efficient as possible whilst using the car's regenerative braking system to produce energy.
This is the first time regenerative braking has been used to this extent. It may seem a weird concept if you've always driven petrol and diesel cars, but you soon get used to the e-Pedal and we found that it makes the driving experience easier, especially around town. Combined with the reduced noise from its electric motor, the LEAF offers a truly refined and easy driving experience. You can read more about what the e-Pedal is like to use in our guide here.
Technology, including ProPILOT2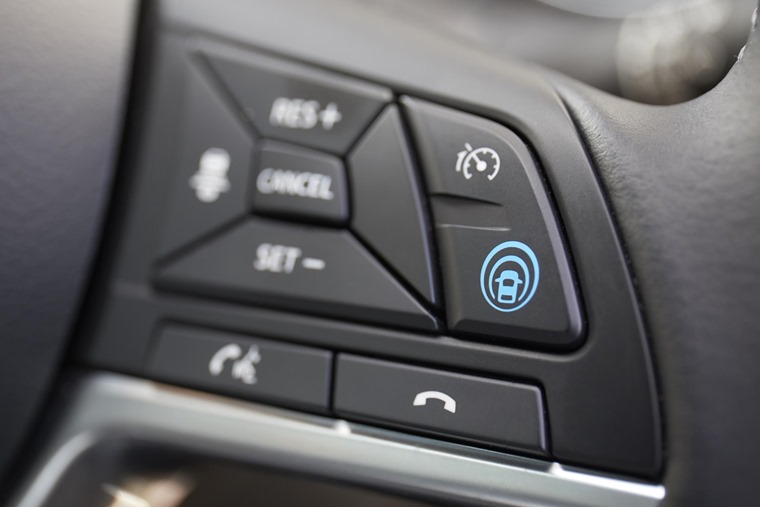 ProPILOT is one of the best features available on the LEAF. Why? Because combined with the comfortable and easy driving experience created by the electric drivetrain and other innovations, it makes perfect sense. ProPILOT, actively assists in the steering, braking and acceleration of the LEAF, provided you keep your hands on the wheel.
It's particularly useful on motorways, where it'll help ensure you keep a safe distance from the car in front. Other Nissan Intelligent Mobility features include Intelligent Around View Monitor with Moving Object Detection, Intelligent Emergency Braking with Pedestrian Recognition, Intelligent Lane Intervention and ProPILOT Park 3. The latter allows the car to park itself, all at the touch of a button.
It delivers an impressive, punchy performance with zero tailpipe emissions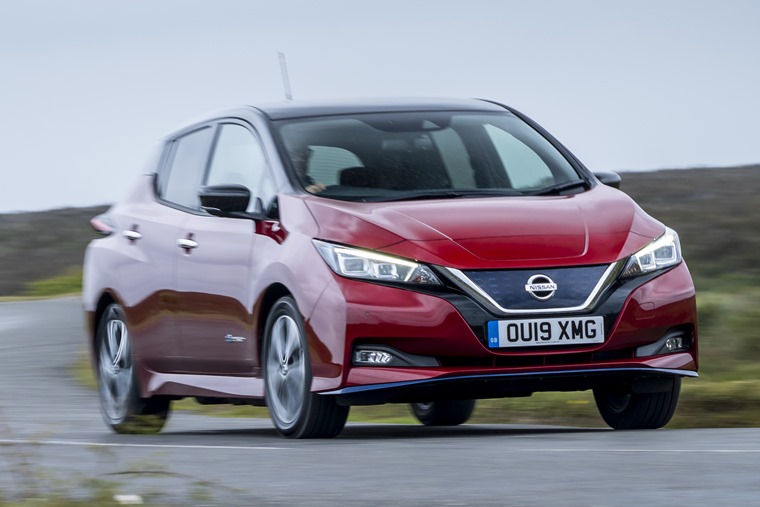 What most people don't realise is that punchy performance isn't limited to the more expensive EVs. The Nissan LEAF proves this point perfectly, with the 150PS 40kWh model getting from 0-62mph in less than 8 seconds – that's a good second or two quicker than a similarly sized pure petrol or diesel model in the same class.
The advanced LEAF e+ model shaves a second off that time, with achieving the 0-62mph run in 6.9 seconds. That's verging into the territory of hot hatchbacks. It's all thanks to the increased torque that an EV provides, with the standard model producing 320Nm, more than your average turbo diesel. So, if you're looking for a car that can hold its own – the LEAF should really be on your shortlist.
Its big boot and driving range make it a practical family vehicle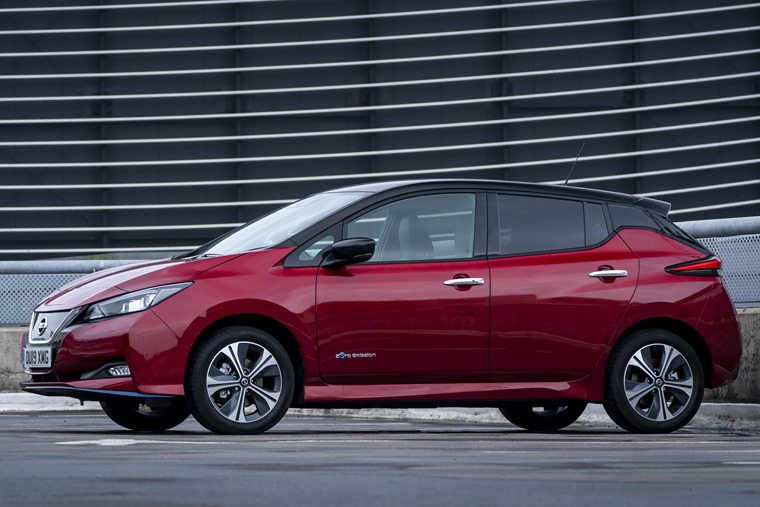 Read more: What is it like living with a Nissan LEAF?
The battery pack the LEAF uses reflects how far EVs have come in recent years. There's two main benefits from the improvements, both of which make it a practical choice for your next family vehicle.
Firstly, the range. The 150PS model can travel up to 168 miles before you need to recharge it.4 Plump for the LEAF e+ and this increases to an impressive 239 miles.4
The 40kWh battery should suffice for most families. In fact, any individual that doesn't travel long distances on a daily basis.
While a rapid charger will see you replenish the LEAF's range from 20% to 80% in under an hour, a better prospect for most people will be installing a 7kWh charger at home. This will charge the LEAF from 0-100% in 7.5 hours, which is ideal for overnight charging and ensuring you're ready to go the following day.5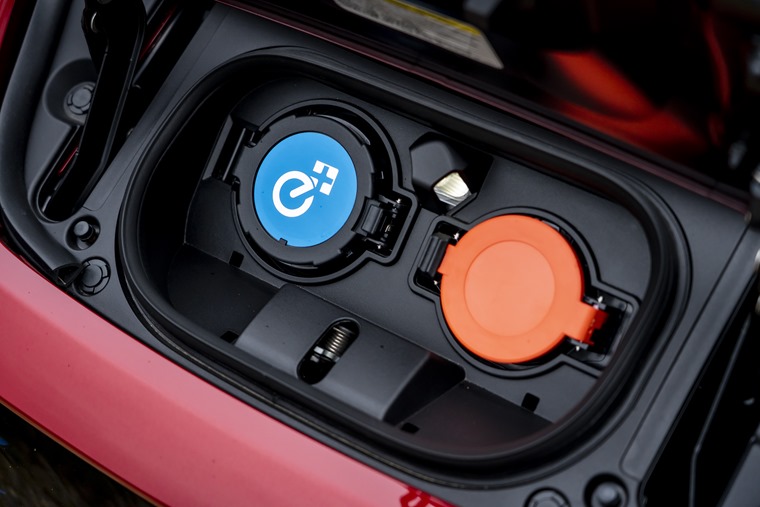 Secondly, the LEAF's interior space. Older, less advanced electric cars often had reduced boot space to compensate for big battery packs. Nissan's advanced technology and design means that batteries do not protrude into the passenger compartment at all. The result is a roomy interior and an exceptionally practical 400-litre plus boot capacity. That's larger than some similarly sized petrol cars can manage.
In fact, if you fold the rear seats flat, there's enough room for a bicycle. Keep them up, and there'll still be enough room for four golf bags. Impressive stuff. Still, if you are not convinced than it may be best to see other lease options you have and select another car.
1Nissan LEAF deals start from less than £250 inclusive of 150PS 40kWh N-Connecta and Acenta trims. ProPilot optional extra. Price based on (9+48, 8k p/a) leasing profile.
2 ProPILOT standard on Tekna grade and above and optional on N-Connecta grades. ProPILOT is an Advanced Driver Assist technology but cannot prevent collisions. ProPILOT is intended for "Eyes on/Hands On" for highways only (road separated by barriers). It is the driver's responsibility to stay alert, drive safely and be able to take control of the vehicle at any time.
3 Around View Monitor with Moving Object Detection standard on N-Connecta grade and above, Intelligent Emergency Braking with Pedestrian Recognition and Intelligent Lane Intervention standard on all grades and ProPILOT Park optional on Tekna grade. You should not rely solely on driver convenience features. Some features may not work in all conditions and circumstances. Speed and other limitations apply. For terms and conditions relating to Nissan technologies please visit www.nissan.co.uk/techterms.
4 LEAF 40kWh battery with up to 168 miles range OR LEAF e+ 62kWhbattery with up to 239 miles range. Figures shown are for comparability purposes; only compare figures with vehicles tested to the same technical procedures. The electric range shown achieved using the new (WLTP) test procedure. Figures obtained after the battery was fully charged. Actual real-world driving results may vary depending on factors such as the starting charge of the battery, accessories fitted after registration, weather conditions, driving styles and vehicle load. WLTP is a new test used for fuel consumption and CO2 figures; however, until April 2020 the CO2 figures are based on the outgoing (NEDC) test cycle which will be used to calculate vehicle tax on first registration.
5Figures quoted are for 40kWh (LEAF) and 62kWh (LEAF e+) batteries. Time dependent on charging conditions, including charger type and condition, battery temperature as well as ambient temperature at point of use. Indicated rapid charging time requires use of a CHAdeMO rapid charger. The Nissan LEAF is designed to support the majority of journeys in daily life and is equipped with charging safeguards to protect the battery during repeated rapid charging sessions in a short period of time. The time taken for successive rapid charging can take longer if the battery temperature activates the battery safeguarding technology.