Top reasons to lease a Nissan Navara
Advertising feature
The Nissan Navara has consistently been one of the most popular pick-up trucks to lease, and it's not difficult to see why. It is been renowned for its off-road ability for years and it's a pick-up that offers car-like levels of kit on the inside.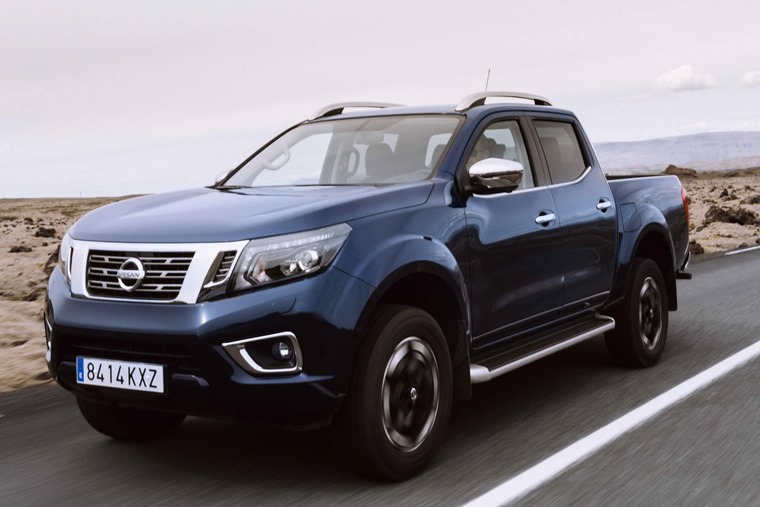 But the latest generation of this famed four-wheel drive takes things to lofty new levels. It's sophisticated and comfortable enough for the school run, yet more than happy plugging its way up muddy farm tracks should the need arise. But why should you lease one? We've put together five very good reasons.
Let's get started.
Capability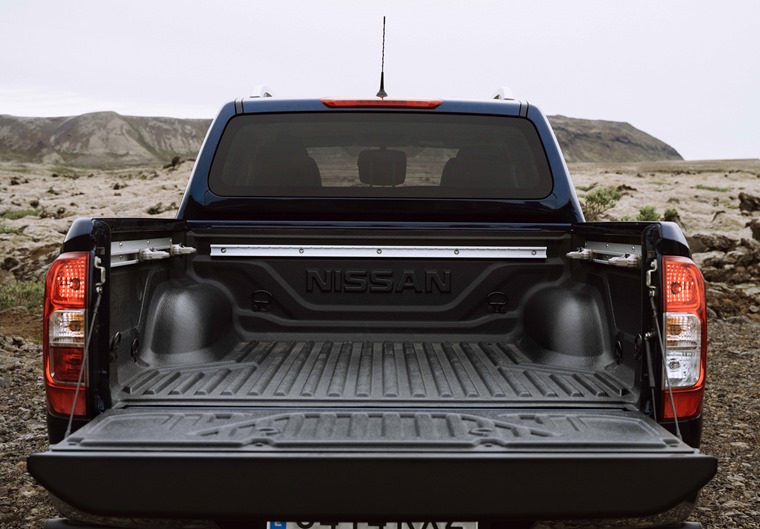 Capability. That's probably the key reason you're considering a vehicle like the Navara in the first place. Available with King Cab and Double Cab body styles, the Navara is nothing if not versatile. With the King Cab, you not only get a long load area, but the cab also features compact rear doors and a set of rear seats that are usable for carrying two passengers on short journeys. Opting for a Double Cab gives you four proper doors and much more space for rear passengers.
Regardless of which body style you choose, you will get a payload of more than 1,000kg on every model making it more than capable of most demands (the highest available payload is 1,315kg). The most impressive stat, however, is the Navara's 3,500kg towing capacity. Safe to say, if you need to tow a large caravan or a vehicle trailer, this is the vehicle for you. The potent 2.3-litre twin-turbodiesel is available with either 163hp or 190hp with the latter producing 450Nm of torque; excellent for towing heavy loads or dealing with obstacles off road..
Comfort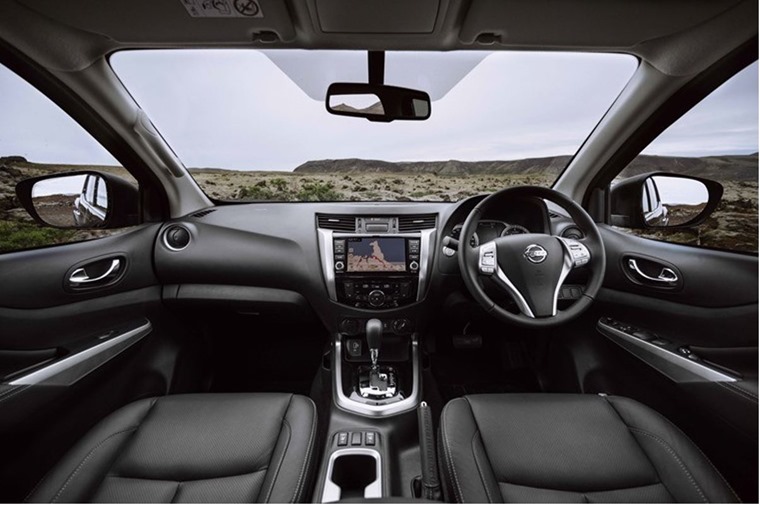 Sitting in the cabin of the Navara, it's hard to believe just how far pick-ups have come in recent years. In fact, aside from its sheer size, you really could be driving a car. Unlike more basic pick-up trucks, Nissan has given the Navara an advanced car-like rear suspension set-up to help provide a smooth ride against most bumps and potholes.
Depending on which trim you go for, the Navara is available with a host of options including heated front seats as standard on the Tekna trim. Opt for the 2.3-litre dCi 190 engine and you can get a smooth seven-speed automatic gearbox too, adding to the overall comfort on offer and making driving a practical pick-up a pleasure.
Connectivity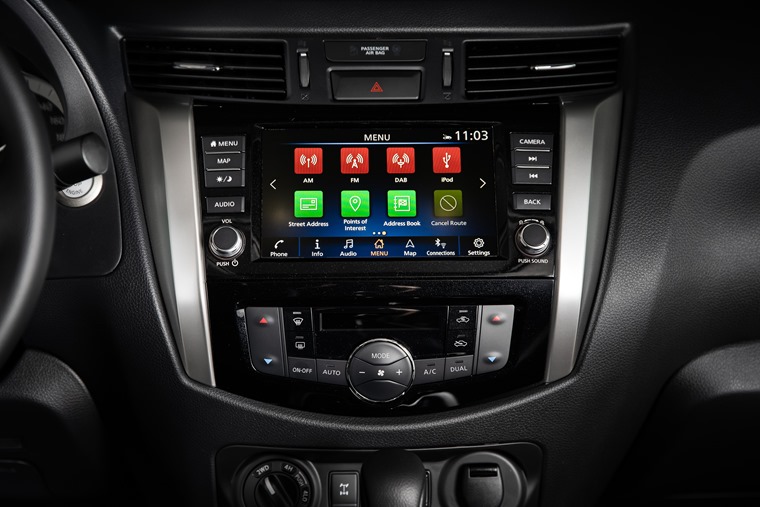 Opting for an N-Connecta Navara trim level or above will see you benefit from an 8in touchscreen NissanConnect 2.0 infotainment system as standard. It allows you to easily integrate your smartphone with the vehicle thanks to Android Auto™ and Apple CarPlay™ connectivity, while TomTom®? satellite navigation is built into the system too. 1
What's more, the NissanConnect services app can be downloaded and allows you to conveniently operate a range of functions remotely. This includes a complete driving analysis including statistical information on journeys, remote horn and lights function and Nissan's bespoke help and support centre.
Technology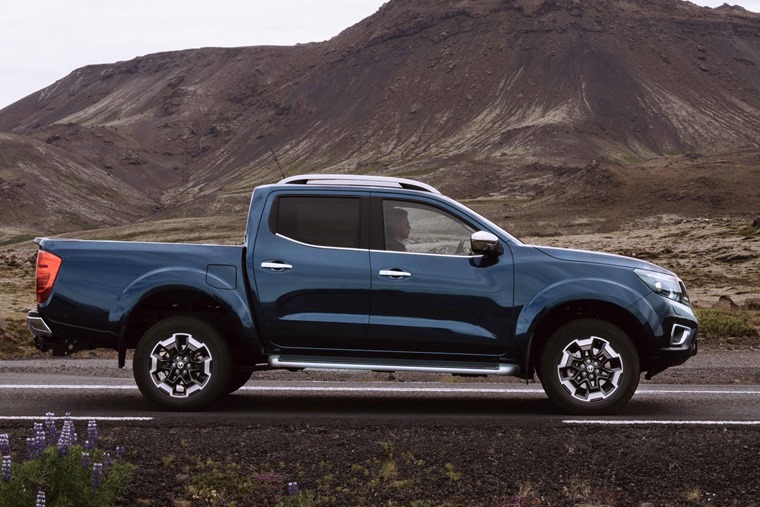 The technology isn't limited to the infotainment system though. Nissan's Intelligent Mobility is available on the Navara and has been created to be specific for the vehicle's capabilities. For example, a 360-degree Intelligent Around View Monitor is available, which gives you a bird's eye view of the vehicle. 2 This really helps when you're hooking up trailers and reversing in tight spaces.
Hill Start Assist is standard on all Navara grades and makes up part of the Intelligent Mobility package, ensuring you do not roll backwards when setting off on an incline. This comes into its own in slipper off-road situations. Similarly, Descent Control helps you maintain a steady speed and keep on the road if you find yourself on an extremely steep incline.
Affordability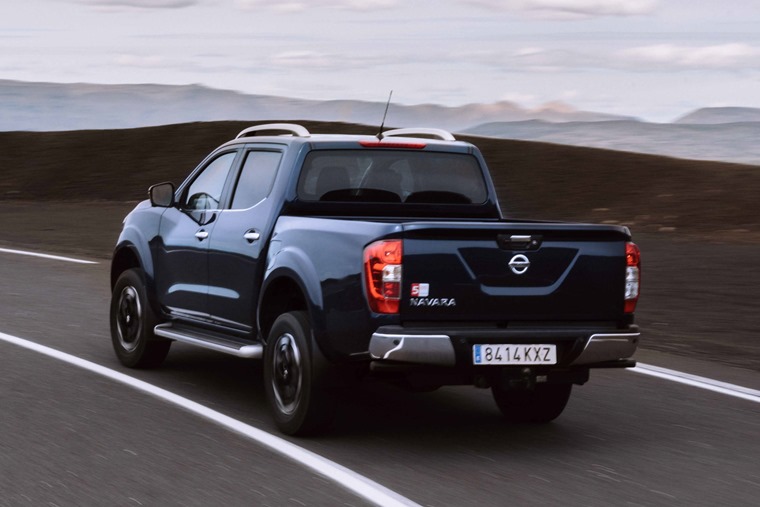 So given its mighty capabilities, car-like levels of refinement and impressive technologies, can you guess how much a Navara costs to lease? A quick browse of the Navara leasing deals shows that monthly payments start from less than £300 per month for a Double Cab Tekna model 2.3-litre diesel engine on a personal lease. On a business lease, prices on this vehicle start at less than £250 a month. This also happens to be the most popular Navara trim on Leasing.com at the moment.
That's a lot of vehicle for the money. In fact, the vast majority of the Navara deals currently available get a Leasing.com value score of between 8 and 10 – impressive stuff.
If you fancy a browse of the latest Nissan Navara leasing deals, just clink on the link below and you can compare all the latest prices and choose a leasing plan that is the perfect match for you.
Compare all Nissan Qashqai deals
You should not rely solely on driver convenience features. Some features may not work in all conditions and circumstances. Speed and other limitations apply. For terms and conditions relating to Nissan technologies please visit www.nissan.co.uk/techterms.
1 NissanConnect should only be used when the vehicle is parked safely. Use of the system should always be in accordance with the rules of the Highway Code. Drivers should only use the system when it is safe to do so. Users should be aware of the potential for hands-free technology to distract attention from the road, which could impact on having full control of the vehicle. For compatible devices, please visit www.nissan.co.uk/ownership/nissan-infotainment-system/nissanconnect-services.html
2 Intelligent Around View Monitor standard on Tekna grade and above.