Top reasons to lease a Nissan Qashqai in 2020
Advertising feature
The Nissan Qashqai is a popular choice for Leasing.com users. In fact, it's battling it out with the Mercedes-Benz A-Class and Range Rover Evoque to be the most popular lease car of 2020.
After 13 years in production and several generations, how has it remained such a firm family favourite? You may put it down to its practical design. Or is the fact it is so affordable?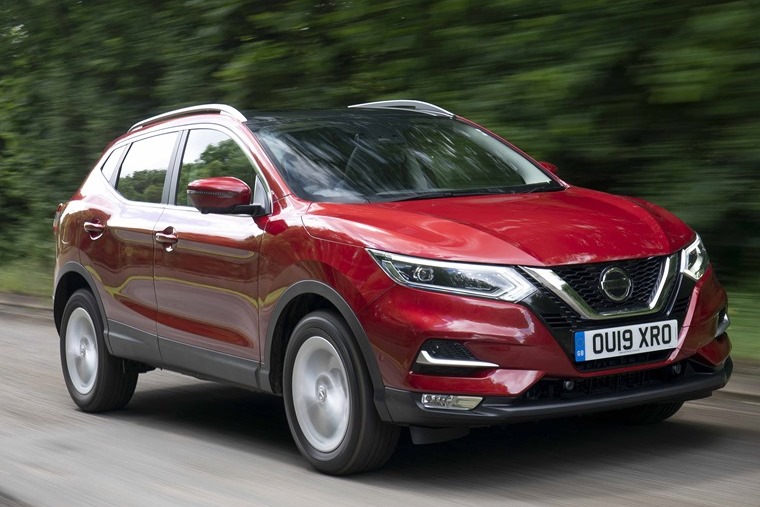 Well, there's more to it than that – particularly when it comes to the latest Qashqai. We have identified the key factors that make the Nissan Qashqai the ideal family SUV in 2020.
So, let's jump into it.
Design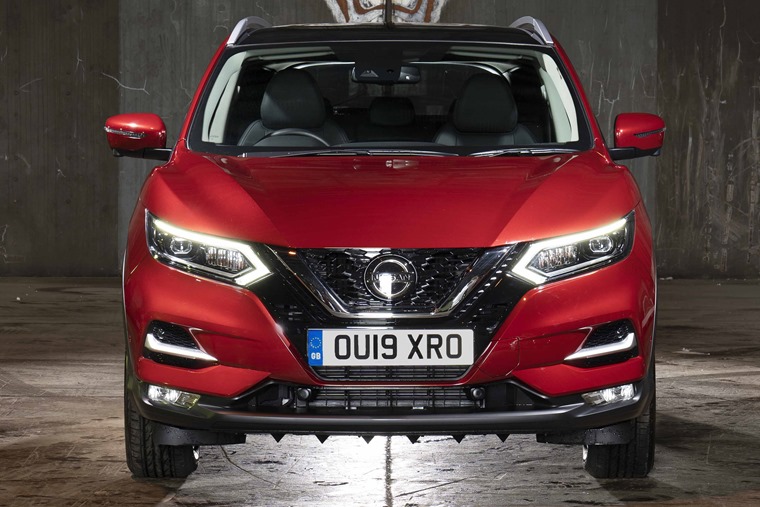 Read more: Nissan Qashqai Review
The original Nissan Qashqai has been around in one form or another since 2007. 13 years of development has seen mechanical and technical improvements, but one thing has remained pretty much unchanged: its undeniable practical design.
It's larger and higher than a regular family hatchback, but it's an engaging drive too. This is no doubt why it still appeals so much as a family vehicle. The extra ride-height makes it very pleasant to drive, but at the same time you aren't worried about parking it in tight spaces.
Having said that, it has certainly developed in the styling department since it arrived. It feels more rugged than before. Its chunkier body cladding gives it a very rugged look, while up front the latest headlight and grille design takes its cues from the innovative 100% electric Nissan LEAF.
Connectivity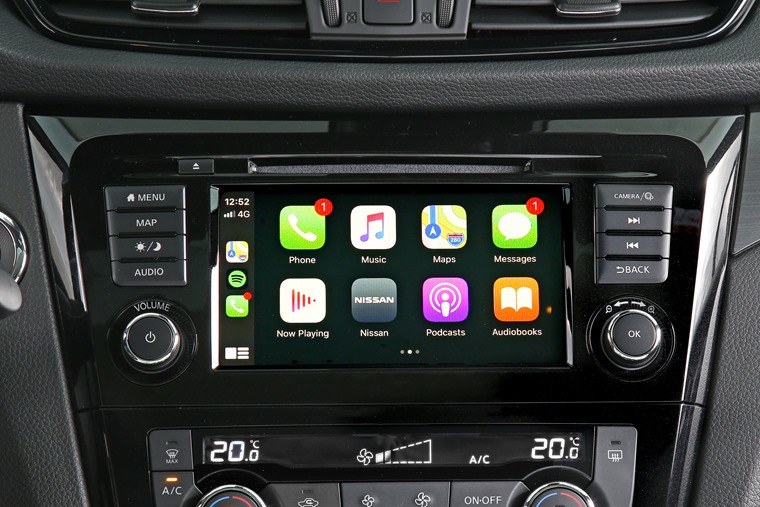 When the Qashqai was last overhauled, connectivity was put on the top of the agenda. As such, all trim levels except the entry-level Visia now feature the impressive NissanConnect infotainment system. On Acenta models and above, that means you'll get an impressive 7in touchscreen with satnav as standard.
With Android Auto and Apple CarPlay connectivity to boot, it means you'll be able to take advantage of Nissan's Door-To-Door navigation application that's downloadable via the App Store. This clever addition means the car's navigation system can detect traffic congestion and update itself with live traffic information. If you'd prefer of course, it is possible to simply mirror your favourite smartphone apps onto the display too. Suffice to say, the Qashqai scores well if smartphone connectivity is a priority.
Intelligent Mobility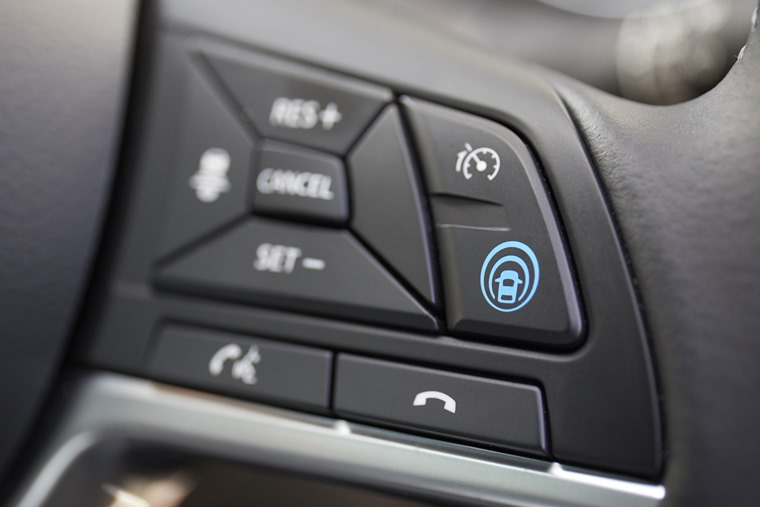 The most popular Qashqai choice to lease this year has been the 1.3 petrol engine in N-Connecta and Acenta Premium trims. They both come with an array of standard features, so you don't need to add to your monthly price with options, including Nissan Intelligent Mobility.
"What is Intelligent Mobility?" Well, it's Nissan's name for a raft of innovative new driver assistance technologies that are designed to make driving the Qashqai as safe as possible. We'll get on to the safety aspect later, but the Qashqai is available with clever radar technology that constantly monitors what's going on around you. ProPILOT technology will help you stay in your lane, regulate speed, manage traffic and even control the distance from the vehicle ahead*.
Safety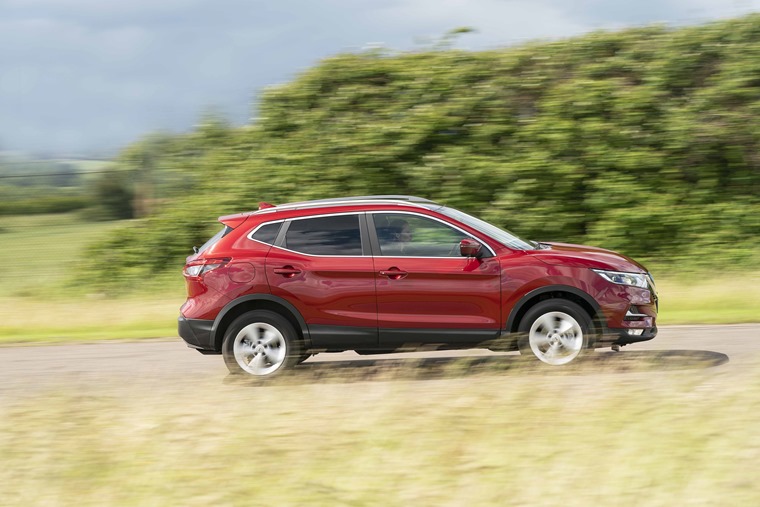 Nissan's Intelligent Mobility mantra continues when it comes to safety. It's something a car like the Qashqai has to score well on. Rest assured, it does: it gets Euro NCAP's full five stars, scoring highly for both adult and child passenger protection. These days though, it seems like most cars benefit from five stars. So what sets the Qashqai apart?
Well, there are a number of impressive passive safety technologies available. For example, front collision avoidance applies the brakes autonomously should the car detect an imminent head-on collision – including pedestrian detection.
Blind spot warning, traffic sign recognition and even a drowsiness detection system is available. If that is not enough to satisfy your safety needs, a rear-cross traffic alert will tell you if there's traffic behind you when you're reversing.
Practicality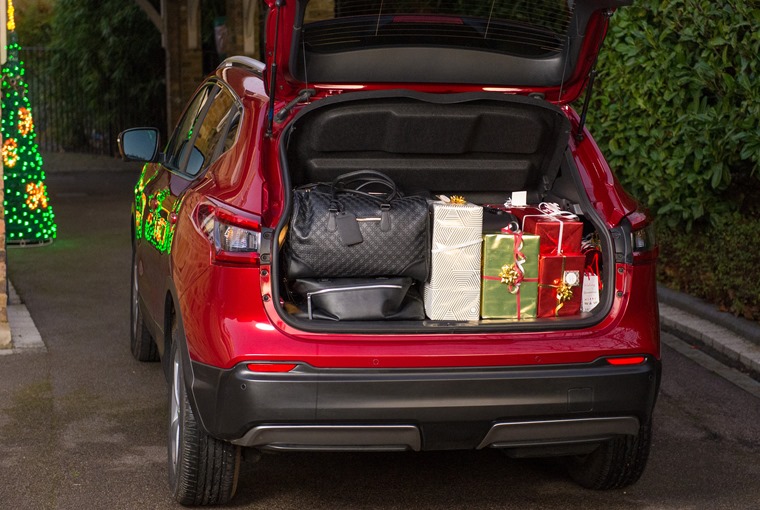 The Qashqai is well-suited to life with anyone, but it comes into its own for families. There's plenty of room for four adults on the inside, so ferrying the kids about really shouldn't be an issue. The seats are great for adjustment too, with all models featuring a height-adjustable driver's seat meaning even the tallest people will be able to get comfy.
In the rear you'll find some clearly marked Isofix points for child seats, which you'll find extremely easy to locate thanks to that raised ride height. With 430 litres of luggage space, there's more room than your average hatchback in the boot too. Unless you go for an entry-level model, you'll benefit from a clever flexible space system too, which adjusts the height of the boot floor depending on what you need to carry.
There's a host of underfloor storage spaces dotted around the cabin on some models too, while folding the 60:40 split rear seats will increase total capacity to 1,598 litres.
Economy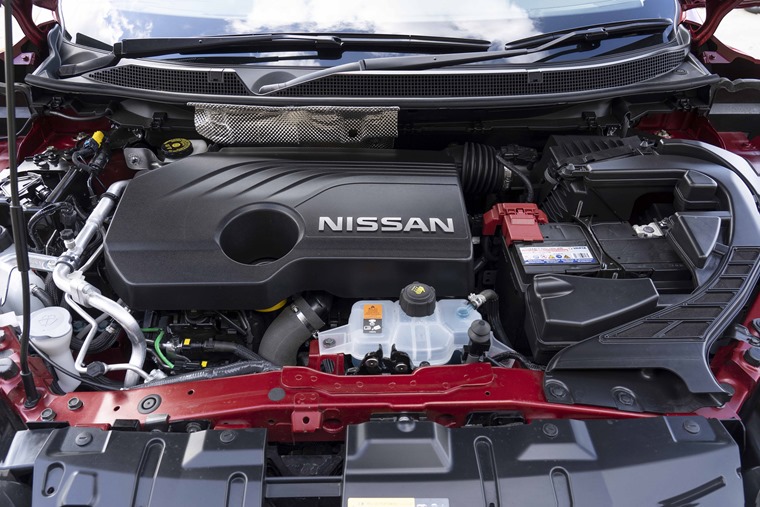 Read more: Petrol, diesel, hybrid or electric? Which is for me?
Despite boasting impressive electric ambitions (have you considered living with a LEAF?) Nissan hasn't forgotten about improving the economy of its internal combustion-engined models.
The small-but-punchy 1.3-litre petrol turbo is available with 140hp or 160hp, with the less powerful unit capable of up to 41.5mpg combined. Most impressively, the larger unit's extra power doesn't affect efficiency – it gets exactly the same combined mpg figure.
Affordability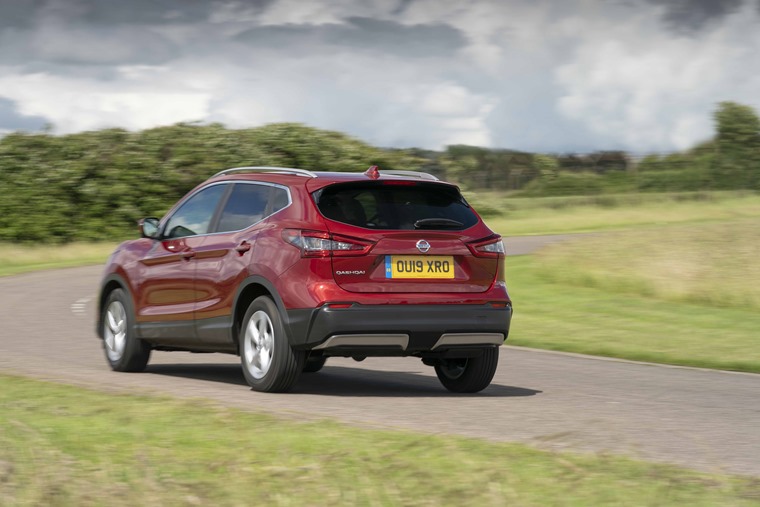 So, considering its practicality, technology and reasonable running costs, can you guess how much a Qashqai could cost you? A quick look at current Qashqai leasing deals reveals that monthly payments start from less than £200 per month for the 1.3 DiG-T Acenta Premium – that's a serious amount of car for not a lot of money.
The initial payment for this deal is a little over £1,600 and the plan runs for 24 months. The total cost comes in at less than £6,000 – or about the amount you can expect the Qashqai to depreciate over two years. If you're looking for value, our unique 'best value' algorithm, which looks at the monthly price compared to the total cost of the car, then the 1.3 DiG-T 160 N-Connecta, is currently the best value Qashqai.
That's not a lot, and another reason behind the Qashqai's unbreakable popularity on Leasing.com: the more in demand a car is, the less it is likely to depreciate.
Of course, you can always find the Qashqai that suits you best and choose your ideal leasing plan yourself. Just click on the link below to compare prices and find the one that fits you.
Compare all Nissan Qashqai deals
*ProPILOT is only available on automatic transmissions, standard on Tekna and optional on N-Connecta grade. ProPILOT is an Advanced Driver Assist technology but cannot prevent collisions. ProPILOT is intended for "Eyes on/Hands On" for highways only (road separated by barriers). It is the driver's responsibility to stay alert, drive safely and be able to take control of the vehicle at any time.