Toyota announces bigger production run for Mirai fuel cell saloon
Toyota has announced that the production of the new Mirai hydrogen fuel cell car will be increased so that approximately 2,000 units will be built in 2016 and 3,000 will be made in 2017.
The Japanese company decided that the supply should be adjusted because of higher-than-expected demand. Toyota now predicts that it will take 1,500 orders for the Mirai when it goes on sale in Japan later this year.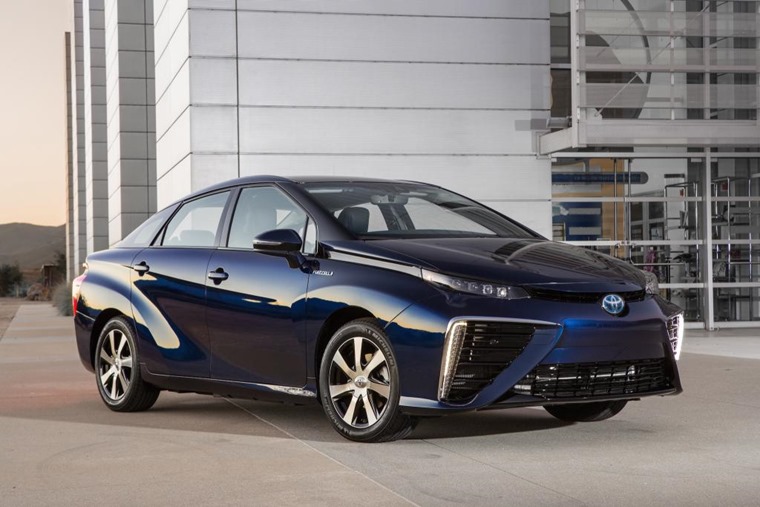 Toyota
Mirai
Hydrogen fuel cell 4dr CVT
Profile:
3+47
Mileage:
8k Miles p/a
£1,255.22
Per Month, INC VAT
Initial Payment: £3,765.66
Personal Leasing Deal by: JG Leasing
First revealed back in November, the Mirai will be powered by an electric motor and a hydrogen fuel cell, so the only tailpipe emission is water. The technology will also give the Mirai 300 miles of range and Toyota says it can be refuelled in "under five minutes."
Toyota also claims that the Mirai will produce enough electrical power to run a house for "about a week," while the hydrogen fuel itself can be "made from virtually anything, even garbage."
At present, hydrogen infrastructure is in its infancy, but according to Toyoda, the company has worked "with local governments and researchers around the world to help make sure [the Mirai] is easy and convenient to refuel."
Toyoda went on to say that the Mirai is not only environmentally friendly but also good to drive thanks to its low centre of gravity.
The firm's pre-launch video shows the car undergoing testing in environments ranging from the heat of the desert to the freezing Arctic, as well as handling tests on the proving ground in Japan.