Review: Toyota Aygo
The fashion-led will love it for its looks. Everyone else will love it for Toyota's reknowned quality and reliability.
To the uninitiated, it might be something of a surprise to find that the Toyota Aygo shares most of its mechanical bits with the Citroen C1 and Peugeot 108.
When your car is all but identical to two other popular cars, you need to do something to stand out, which explains the Aygo's distinctive 'x-motif' and its range of interesting colours - including Magenta Fizz!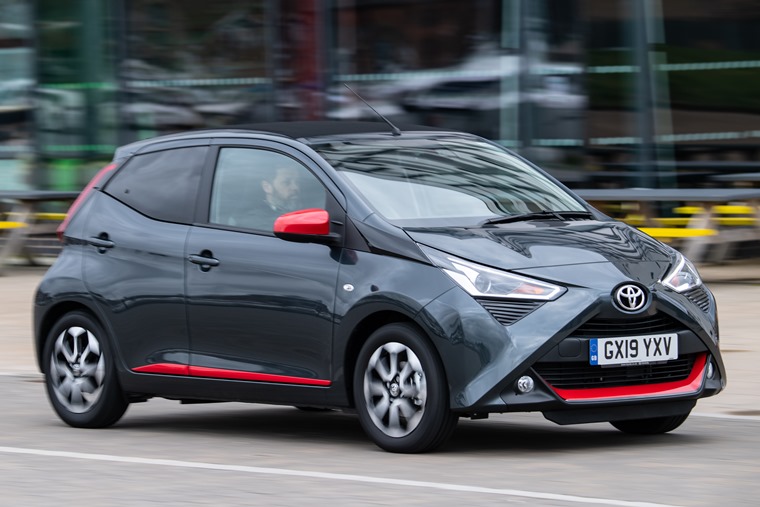 Fashionable. Colourful. Has the X-Factor.Leasing.com five-word review
Step inside and it's immediately obvious that the interior has been improved. There are new interior colours, different seat fabrics and a "turbine" design to the all-in-one driver's binnacle, which sits neatly atop the steering column.
The air vents and door panels have body-coloured surrounds, which looks great in a boldly coloured car, but it does tend to highlight the fact that the rest of the interior is rather dour. The dashboard and centre console are made of broad, dull stretches of grey plastic and the centre console in particular feels brittle and outdated.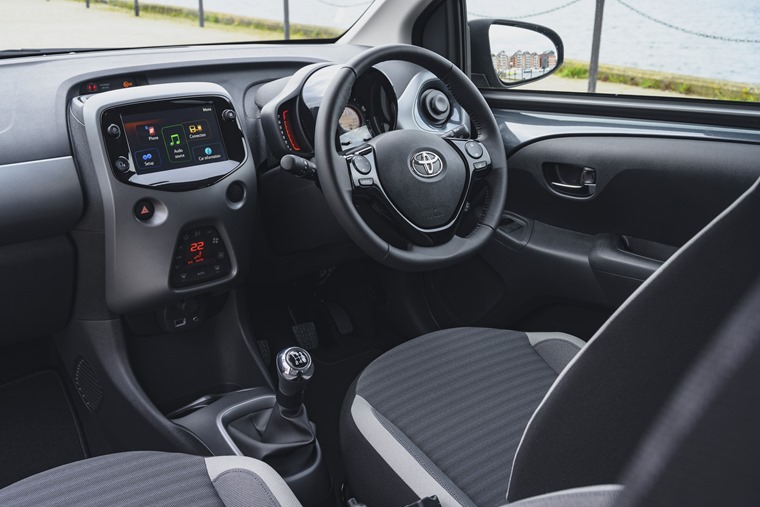 Step inside and it's immediately obvious that the interior has been improved.
At least there's a decent amount of space inside, at least up front. It's a little tight in the rear, even for a city car, with knee, shoulder and headroom all at a premium. The boot is also a somewhat miserly, swallowing just 168 litres of stuff - that's enough for a few shipping bags, but not much else.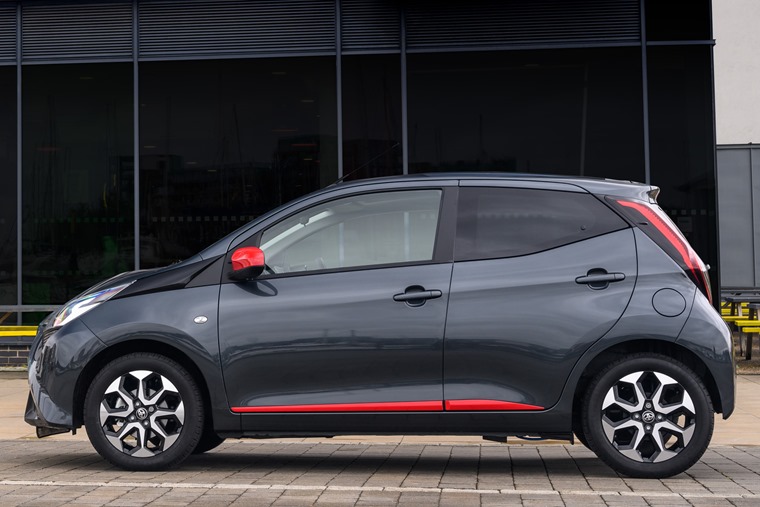 Anything more might stretch the engine though. It's a 1.0-litre three-cylinder petrol unit carried over from the previous Aygo model, but Toyota's engineers have been working hard on it. It's a proper city car, so outright performance isn't stellar, but it's more economical and more powerful than previously.
The headline 71bhp figure is best described as sufficient rather than generous, but city rivals fare little better. There's an improved amount of torque though, which means darting from junctions and zipping into tight gaps in the city is easier than before.
The Aygo soaks up most of the lumps and bumps of city streets.
The driving experience is also improved, with revisions to the steering and suspension made to offer more feel - but it's all relative. The Aygo soaks up most of the lumps and bumps of city streets, and it's not too compromised once it's outside of urban areas and pounding the motorways.
The steering is there to make life easy rather than offer on-the-limit feedback, which makes those urban roads a cinch to manoeuvre around but, as it's very light, there's not much feel once on higher speed roads. Again though, it's a car designed to remain in the city, and it does the city car thing rather well.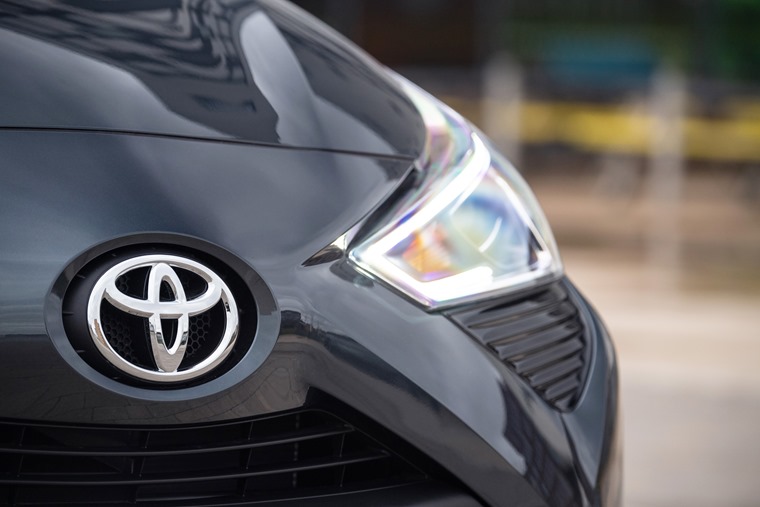 There are plenty of gadgets to enjoy while cruising around, too. Despite its rather basic interior, Toyota has squeezed all manner of toys into the car, with the notable exception of the entry-level 'x' trim. Considering its sub 10k list price, however it can be forgiven, especially when every other model includes air-conditioning, steering wheel mounted stereo controls and a seven-inch 'x-touch' infotainment screen that includes a DAB radio and reversing camera.
Despite its rather basic interior, Toyota has squeezed all manner of toys into the car.
Potential customers will need to choose between models such as the x-plore, x-cite and x-clusiv (seriously, who comes up with these names?) but knowing which to go for needs a spreadsheet and a few hours of research.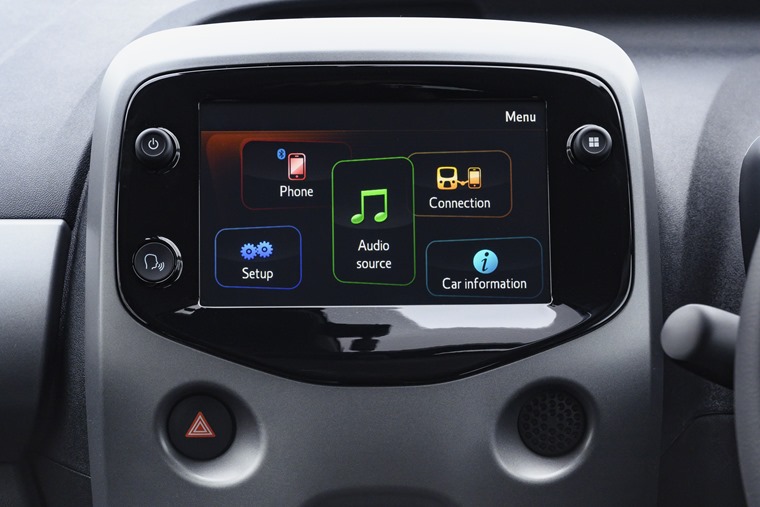 While many manufacturers are simplifying their offerings, Toyota mixes things up by offering satellite navigation as standard on the x-plore, as an option on x-play and x-press, while leaving it off entirely on the range topping x-cite and x-clusiv models. The latter two come with Android Auto and Apple CarPlay instead, something you can't have on other models apart from the x-press.
There's also personalisation options galore.
Beyond the unfathomable spec lists, there's also personalisation options galore, with various roof colours, exterior trim options, dashboard inserts, seat trim and wheel options available. Of course, they're not all available on every model, so check the spec sheets carefully.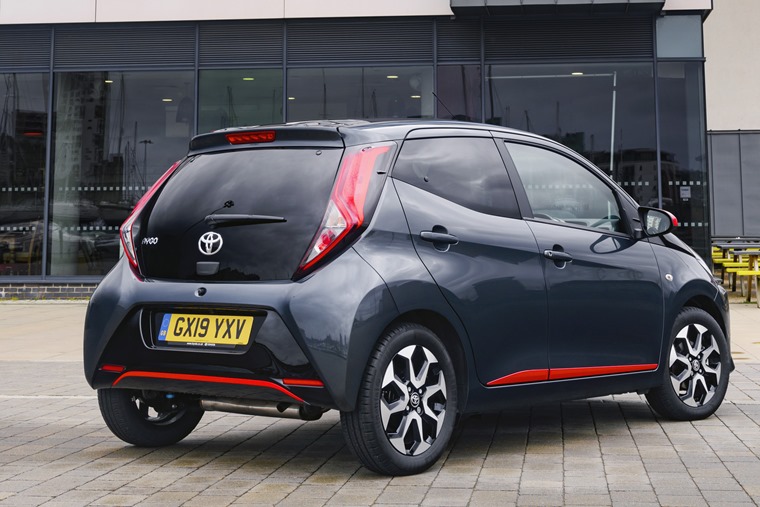 However, the range of trims and options means the Aygo will appeal to a broad base of customers, even if the interior looks and feels low-rent and there's less space than in many rivals. That is balanced by the distinctive exterior and its spectacular colour options.
The young, carefree and fashion-led will like it, which is exactly who Toyota is targeting, but the perceived quality of the Toyota, and its dealer network backup and five-year warranty, will appeal to the more sensible side of motoring as well.