Toyota bZ4X: Everything we know so far
The Toyota bZ4x is an all-new electric crossover that's set to hit the UK market in 2022.
Featuring a completely new design, lots of interior tech and 280 miles of range, here's what you need to know.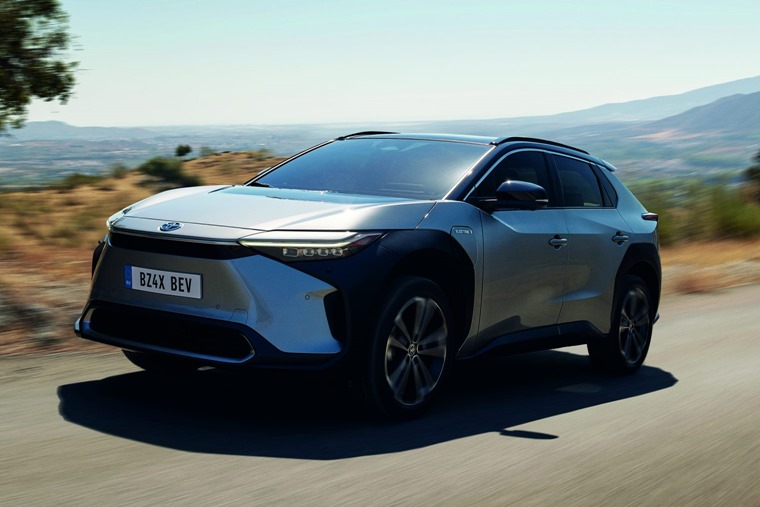 Toyota bZ4x fast facts
Available as two- or four-wheel drive
7in digital driver display and large infotainment system
The first Toyota designed specifically on an EV platform
Mixes styling cues from current Toyota range
Large 452-litre boot capacity

Toyota bZ4x styling
The bZ4x offers a fresh break from Toyota's current line-up in several ways, but the more you look at it the more you see influences from the current range – particularly round the back.
At the rear you'll find an angular boot line and design that's reminiscent of the latest RAV4. Up front, however, the new set of headlights and chunky body cladding are a fresh addition.
It's certainly on trend style-wise thanks to its compact crossover body shape, with large alloy wheels of up to 20in set to be on offer.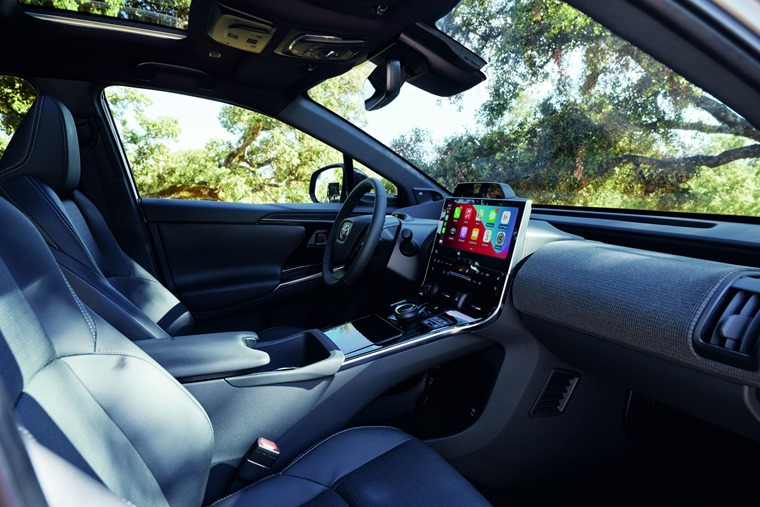 Toyota bZ4x interior and tech
The dashboard offers a more interesting design than some Toyotas we've seen recently, and is dominated by a large landscape infotainment touchscreen that incorporates touch-sensitive buttons for the climate control.
The driver gets their own 7in digital display that's standard across the range. It's quite a way from the steering wheel though, with a flat sweeping area between it and the driver.
With 452 litres of boot space and an impressive amount of rear passenger room, the bZ4x should be a class-leading compact EV as far as space goes.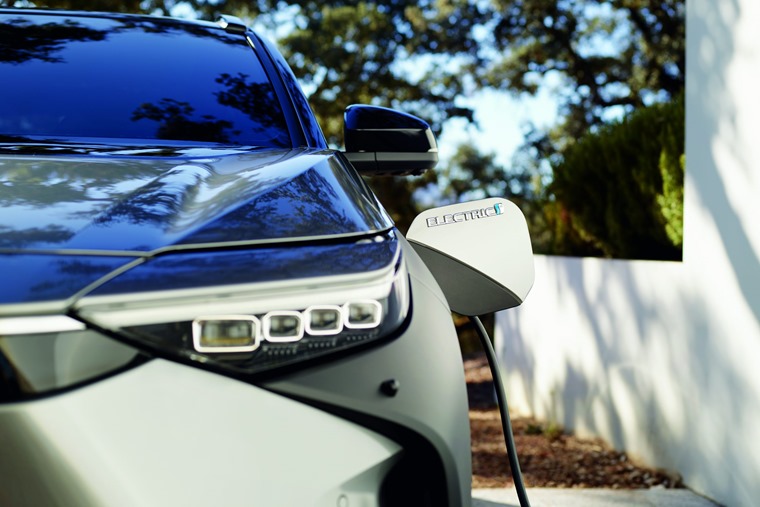 Toyota bZ4x drivetrains
From launch, you'll be able to pick either a two- or four-wheel drive bZ4x, with the drivetrains producing 201hp and 215hp respectively. The more potent of the pair can get from 0-62mph in less than 8 seconds.
Thanks to a 77kWh battery pack, the bZ4x gets a range of around 280 miles, although we'll have to wait a little while longer to find the official specs for each respective model.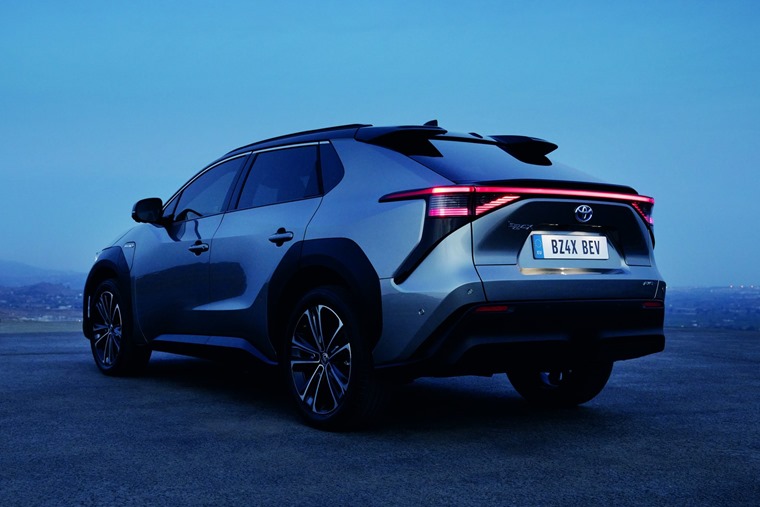 Toyota bZ4x leasing plans and release date
Set to hit the UK market early in 2022, we'll bring you more info and the very best leasing plans on the bZ4x as soon as they become available.
If you can't wait until then, you can find and compare thousands of deals on the current Toyota line-up by clicking the button below.