Does the Toyota RAV4 prove hybrids can finally take on diesel?
The automotive industry is slowly turning in favour of alternatively fuelled vehicles (AFV), especially with the government announcing a ban on the sale of petrol and diesel vehicles from 2040.
Hybrids are very much seen as a safe bet for people wanting to be greener and dip their toe in the waters of electric vehicles, without having to commit to full electric. But in a market where everyone is going mad for SUVs, there aren't that many about that are hybrids. Diesel is still often the preferred fuel for such a vehicle.
So what better choice to test whether a hybrid engine can cut it than Toyota's traditionally diesel SUV, the RAV4.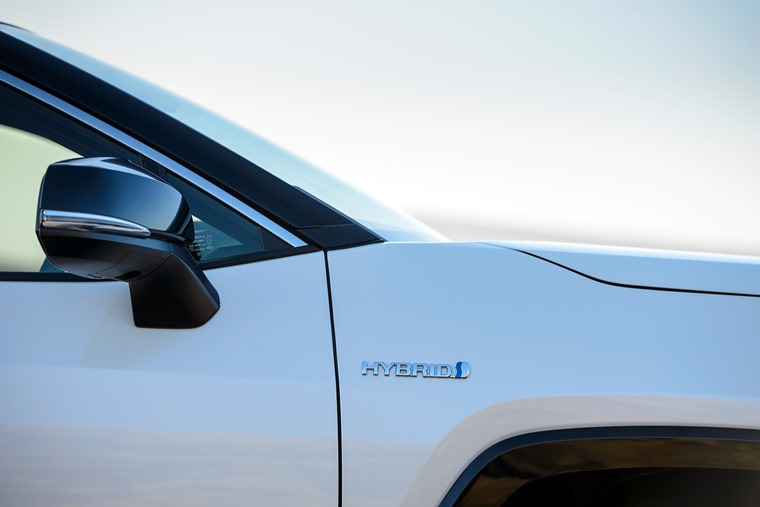 When we recently tested the 2.5-litre hybrid model, the thing that impressed us the most was the miles per gallon the car offered. We averaged a diesel-esque 46.1mpg over a week of mixed driving conditions, which isn't far off Toyota's claimed figure of 51mpg combined.
The hybrid system allows you to cruise at low speeds in traffic with just the electric motors engaged, but it can also shut off the petrol engine at motorway speeds too.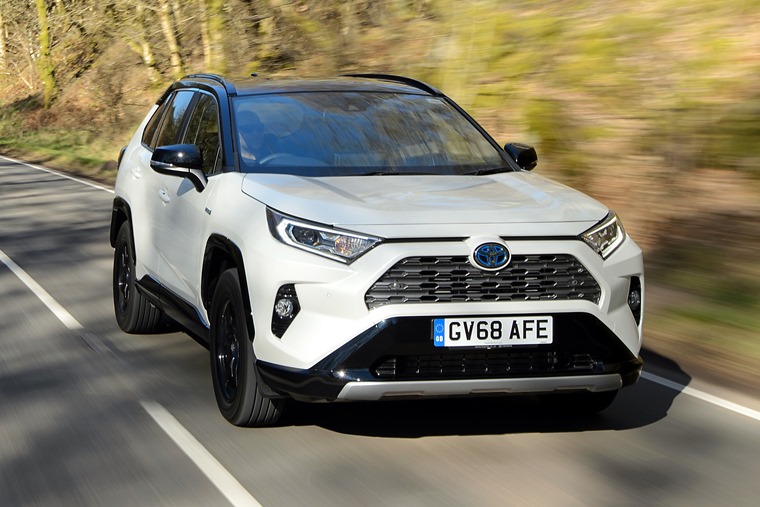 When you also factor in its power output of 221hp, leading to 0-62 in just over eight seconds, the credentials for an SUV of this size and class speaks for itself. To put those figures into context, to find an SUV offering similar stats you'd need to look at a 2.0 TDI 190 Volkswagen Tiguan and accept the higher emissions.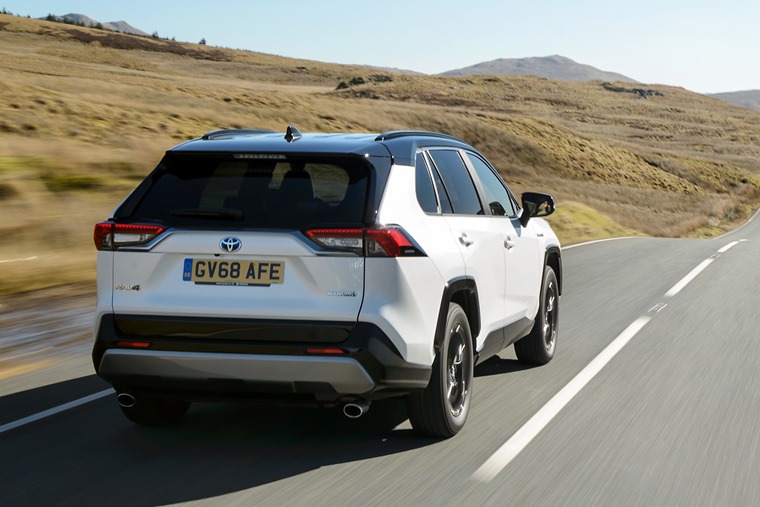 Speaking of emissions, the hybrid Rav4 emits a mere 103g/km, and looking like-for-like to its closest competitor, the Honda CR-V hybrid, it undercuts that by 18g/km. These numbers are the kind any supermini would be proud to offer never mind a chunky SUV.
And that's another feather in its cap – it captures the zeitgeist in the looks department too, with the public desire for big and chunky SUVs showing no signs of slowing down in the wider market. Sharper body contours, angular headlights and a much more prominent grille feature. It's taller and slightly longer than before too.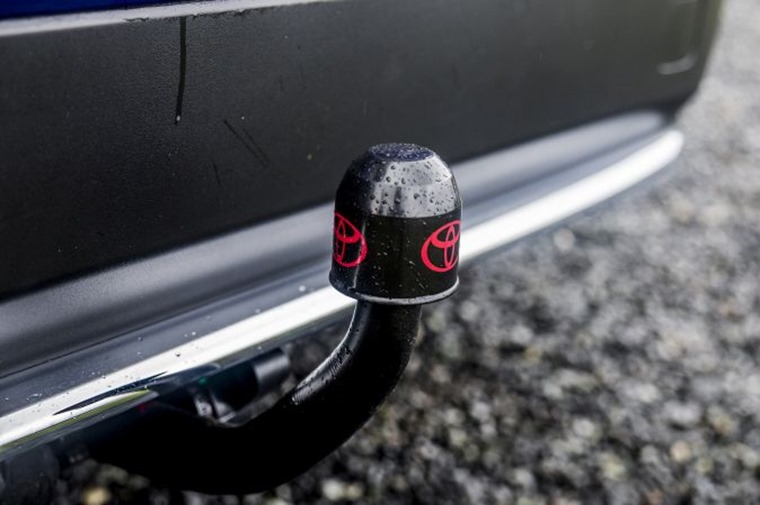 Can it do SUV-type things or is it just a wolf in sheep's clothing?
Not even the Mitsubishi Outlander PHEV can match the RAV4's ability to tow a 1,650kg braked trailer, while the electric drive motors offer subtle traction control and surprising grip for any off-roading you may find yourself doing, with subtle suspension making it relatively comfortable too.
One of the main concerns and issues people have traditionally had with AFVs is their lack of a practical real-world range, with nothing comparing to the long-distance efficiency of diesel.
The RAV4 posits a decisive answer to that, and can easily lay claim to being the car of today. Well done Toyota.