Who'll be the big winner in the Toyota/Suzuki partnership?
You may wonder why Toyota has bothered to enter into a deeper collaboration with Suzuki. After all, one of the world's biggest car makers surely doesn't need to partner with anyone in order to make its presence felt or develop new models… does it?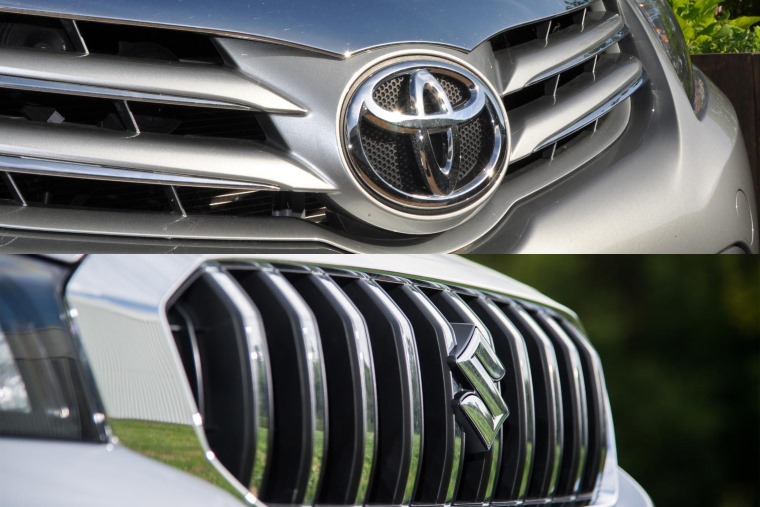 Well, Toyota has a history of buddying up with other car companies, and not all of them expected friendships. In recent times, we've seen Toyota jointly develop the GT86 with Subaru, which is a car arguably more Subaru in feel thanks to its flat-four engine yet it's the Toyota version that has been the sales hit.
Then there's the new Supra that's due soon and which shares so much with the latest BMW Z4. Again, Toyota seems to be getting the better end of the stick here as it enjoys a huge amount of optimism and enthusiasm for a new Supra, whereas the Z4 has encountered a fair amount of criticism for its styling and not being a sufficiently hardcore sports car.
The 2020 Toyota Supra has borrowed a lot from BMW: Will it prove as iconic as the original? 
So, will Toyota have the upper hand in its extended deal with Suzuki or will the smaller Japanese company get a fair share out of the joint venture? Let's look at it from Suzuki's perspective first.
Suzuki has offered a mild hybrid model in its Ignis and Swift ranges for a while and there's a Swift 4x4 Hybrid on the way soon. However, these models offer only a small helping hand from electric power and, in the world we inhabit now, electrification is vitally important. Developing this kind of tech is costly and takes time, so Suzuki has done the sensible thing and bought into this engineering from Toyota.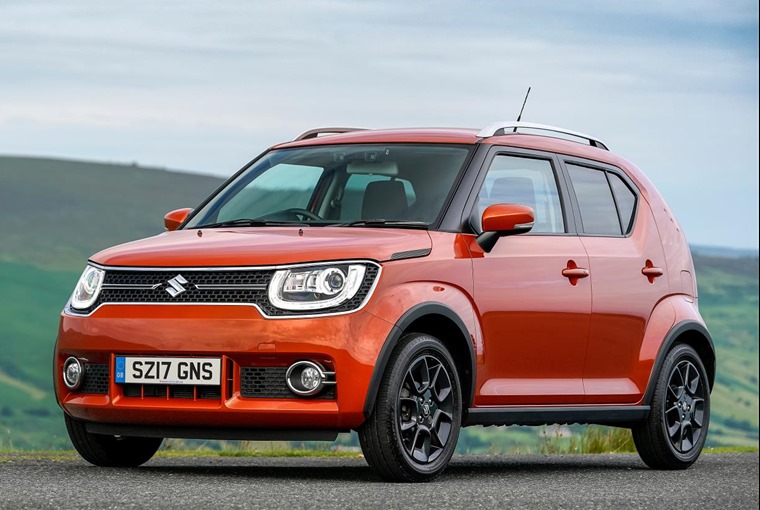 The Suzuki Ignis mild-hybrid has struggled to find an audience 
Not only does this save time and money for Suzuki, it also gets it a proven system from the world's biggest manufacturer of hybrid cars. With that comes a market acceptance of the technology that will help Suzuki sell cars that might otherwise have experienced resistance from drivers.
The result of this is Suzuki will get two new electrified models built on Toyota platforms and they will be made at Toyota's factory here in the UK. These cars will be based on the Corolla and Rav4, which gives a fair indication of what type of hybrid models we can expect to see from Suzuki in the near future. Given they are slated to go on sale next year, we can be sure they are well down the path of being production ready, so something along the lines of a new Vitara on a Rav4 base and another car that's Baleno-sized with Corolla hybrid tech are in the offing.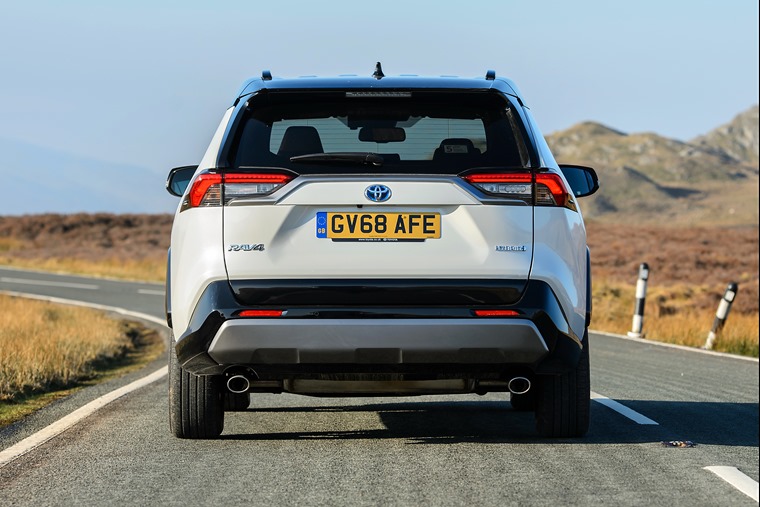 The 2019 Toyota Rav4 is only available with petrol-hybrid drivetrain 
That's very good news for Suzuki in its European and North American markets where hybrid and plug-in technology has a strong foothold. As legislation moves ever more towards favouring this type of car over diesel, it also means Suzuki can continue to maintain sales where previously it might have floundered.
Now, what about Toyota: what does it get from the deal? On the face of it, there is a sense that Suzuki has the better hand in this collaboration, yet we can be sure the high-ups at Toyota won't have signed up to anything that doesn't benefit them too.
Take a look at what Toyota gains and you get a better idea of where the Big T's ambitions for the future lie. Suzuki has an incredible share of the Indian market and the deal agrees that it will supply Toyota with two compact vehicle platforms for this region. The Suzuki Ciaz and Ertiga versions turned in to Toyota will give the larger partner a greater share of the blossoming Indian market and the chance to raise awareness of the company as a force in that country.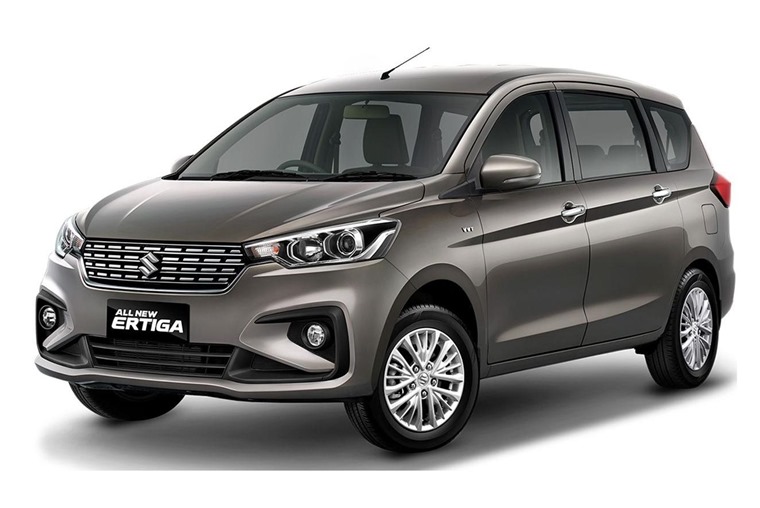 The Suzuki Ertiga is one of their most popular global vehicles 
Closer to home in Europe, Toyota will also adopt Suzuki-developed engines for new compact cars. They will be made in Poland and we can be reasonably sure they will make their way into the next Yaris. As Suzuki is very good at building small engines with a good sock of character, it bodes well for upcoming Toyota models.
Then there's Africa, and Toyota again reaps the rewards. As with the move into India, Toyota wants a bigger slice of sales on this continent where most of its numbers to date have been made up of the Corolla and Hilux. To increase its sales and profit, Toyota needs to tap into a wider range of buyers and these Suzuki-based cars will do that.
There is also a third strand to this deal that's much more even-handed. It sees Toyota and Suzuki looking to develop new MPV and SUV models for the African market together. The plan is to have a car on sale by 2022, which again shows the initial agreement between the two companies back in 2017 has borne more fruit than they might wish to acknowledge right now.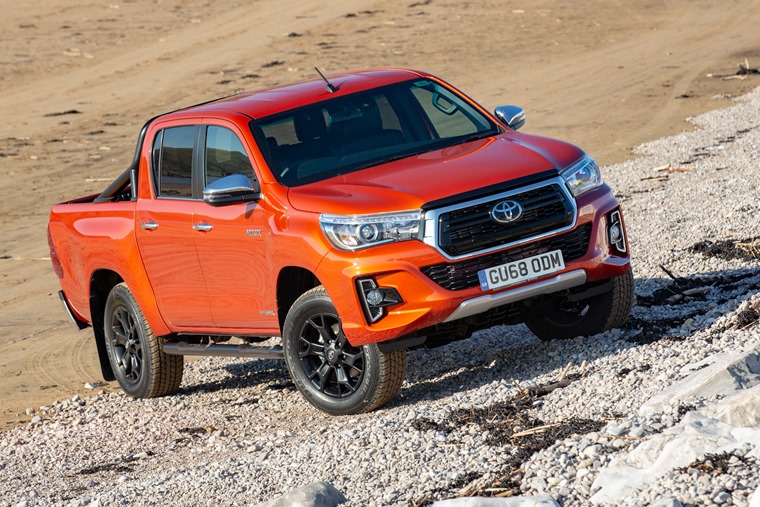 The 'go anywhere' nature of the Toyota Hilux is its strongest point 
Does any of this matter to us in the UK? After all, cars aimed at the African and Indian markets rarely make it to European roads. In this case, there's reason to think we could see some of these cars reach our shores. Toyota will be making some of these cars in the UK – welcome news for British car industry workers - so feeding them into a European sales operation isn't difficult.
Also, Suzuki needs to get more electrified models into its line-up and sharpish if it wants to stay in the game with its rivals. It makes it more likely we'll see Suzukis with Toyota tech ahead of Toyota models with Suzuki engines, but both will come and the chances are they will have the best elements of both companies.
As Toyota boss Akio Toyoda says, this is a "once in a century period of profound transformation" in the automotive industry. Strange times call for strange solutions, but this one between Toyota and Suzuki is not so unusual. Both firms have collaborated with others in the past and complement each other well in this deal. That's good news for them and us as the people who will be driving these cars in the not too distant future.