Vauxhall Corsa-e lease deals now available
Lease deals are now available on the all-electric Vauxhall Corsa-e, as the supermini aims to make its mark on the ultra-low emission segment.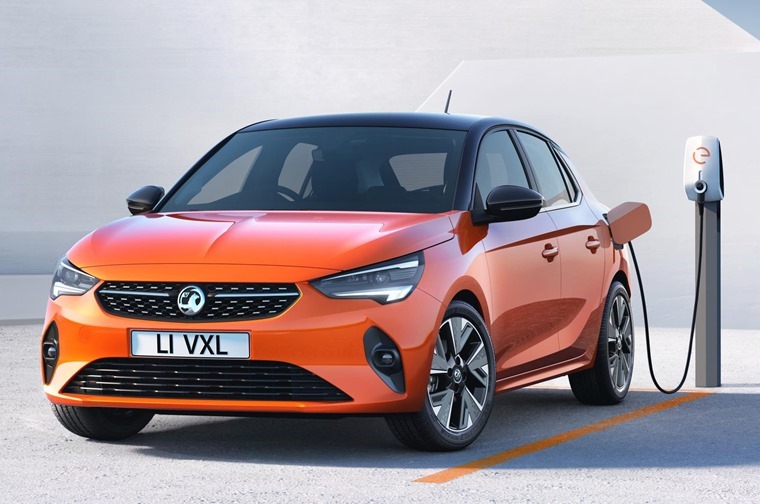 The all-electric version starts from £27,165 on-the-road after the current Plug-In Car Grant, with lease prices currently starting from around £250 a month.
The new car gets a much sleeker look than the outgoing model, with sharp lines running down the side along with an all-new face that fits in with the newer Vauxhall models such as the Crossland X. It'll only be available as a five-door hatch and its dimensions are set to be slightly larger than its predecessor.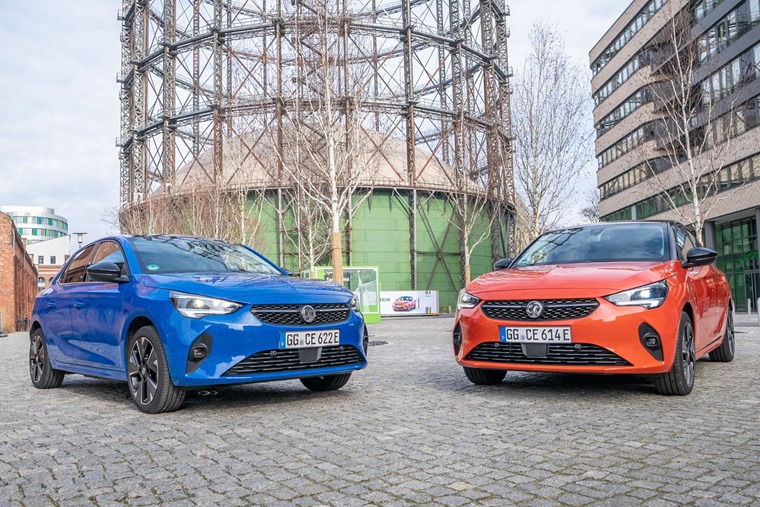 It does, however, weigh less; it's around 40kg lighter than the previous model, which maximises the range of the electric version.
On the inside, the Corsa's infotainment ranges from the Multimedia Radio and Multimedia Navi with 7in colour touchscreen, to the top-of-the-range Multimedia Navi Pro with 10in HD colour touchscreen.
Angled slightly toward the driver, it offers Apple CarPlay and Android Auto as standard and features the latest smartphone apps for driver and passenger convenience.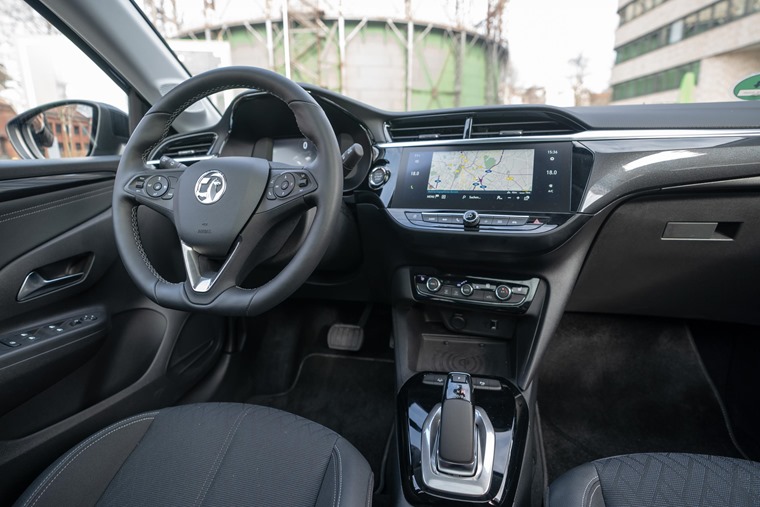 The Corsa-e is available in two highly-specified trim levels – SE Nav and Elite Nav– and makes use of a 50kWh battery. This gives it a range of around 209 miles and 134bhp. The battery can also be recharged to 80% in half an hour, with onboard charging cables offered as standard.
Performance-wise, it'll get to 60mph from rest in 8.1 seconds, while that lowdown torque means it'll get to 30mph in just 3.1 seconds.
Corsa-e drivers can choose from three drive modes: Normal, Eco and Sport. Sport alters responsiveness and delivers more performance, which results in a moderate loss in driving range of around 10%.
In Eco, the Corsa-e becomes a long-distance runner. All the car's systems and the electric drive are adjusted for maximum energy efficiency, without significant detrimental effect on comfort. Compared with Sport, the range is increased by up to 40%.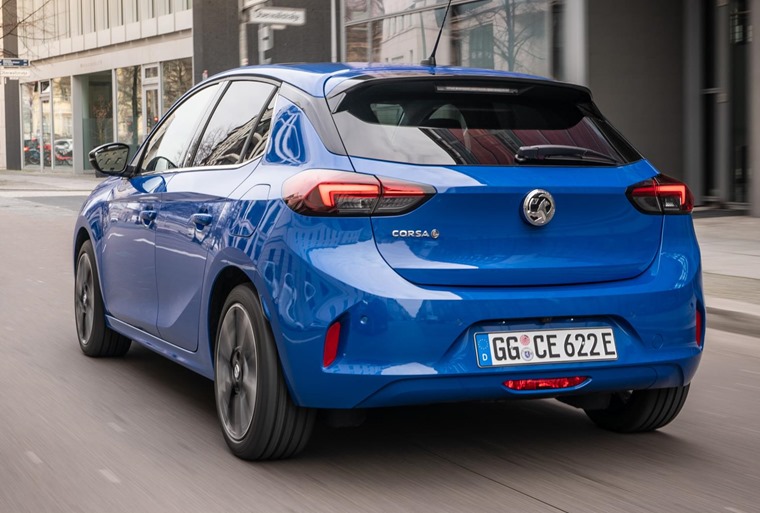 For owners wishing to charge at home, a Mode 2 cable compatible with domestic three-pin sockets can be purchased as an optional extra, capable of supplying up to 3.4kW.
A 7.4kW Mode 3 cable, which is standard on the all-new Corsa-e supports fast, on-the-go charging. With a length of six metres, the cables are long enough to enable connection with public charging stations that are not even right next to the vehicle.
Every Corsa-e also supports CCS rapid charging at speeds up to 100kW – enabling an 80% charge in as little as 30 minutes.
A universal charger is also available to purchase as an accessory which combines the functions of "Mode 2" and "Mode 3" cables in a single device. With infrastructure-specific adapters, this allows charging at nearly all local plug sockets and public charging stations.
By 2024, Vauxhall will have an electrified version of every model in its range. A key role is played by the 'shared multi-energy platforms'.
As part of the PACE! strategic plan, Vauxhall's Corsa-e is leading the charge when it comes to Vauxhall's electric ambitions. The brand wants to ensure every model in its range will feature an electrified drivetrain option by 2024.