Vauxhall Grandland X 2019: first-ever plug-in hybrid announced
Vauxhall has announced its first-ever plug-in hybrid, the Grandland X Hybrid4.
Featuring a 1.6-litre turbocharged four-cylinder petrol engine producing 200hp, and an electric drive system with two electric motors offering a combined 109hp, the all-wheel drive Grandland X offers a pure electric range of 30 miles. A regenerative braking system can also help increase the range by up to 10%.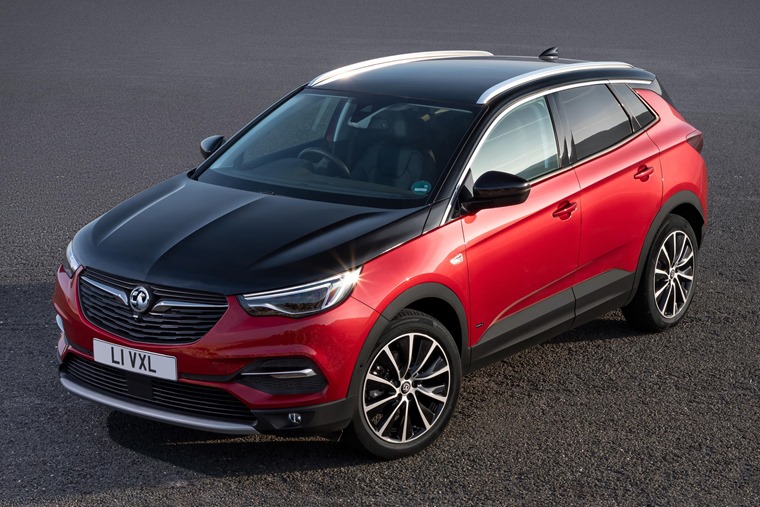 Vauxhall
Grandland X
1.2T SE 5dr
Profile:
6+35
Mileage:
5k Miles p/a
£156.74
Per Month, INC VAT
Initial Payment: £940.44
Personal Leasing Deal by: Jet Vehicle Finance
The petrol engine has been specifically engineered for the hybrid powertrain, and when combined with the 13.2kWh lithium-ion battery produces up to 300hp. It also offers a combined fuel consumption of 128mpg while emitting just 49g/km CO2.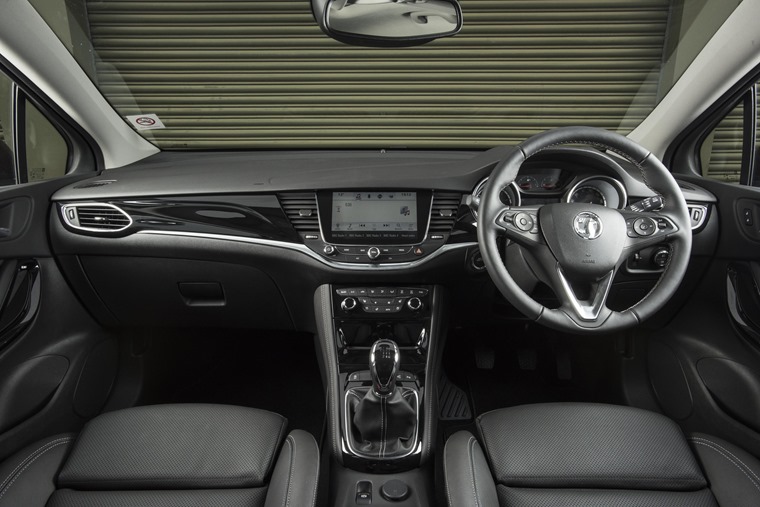 The front electric motor is coupled to an electrified eight-speed automatic transmission, while the second motor and differential are integrated into the electrically-powered rear axle, providing all-wheel traction on demand.
The PHEV comes with a 3.3kW on-board charger, and an optional 6.6kW version is also available. With a 7.4kW wallbox, customers can fully charge the battery in less than two hours.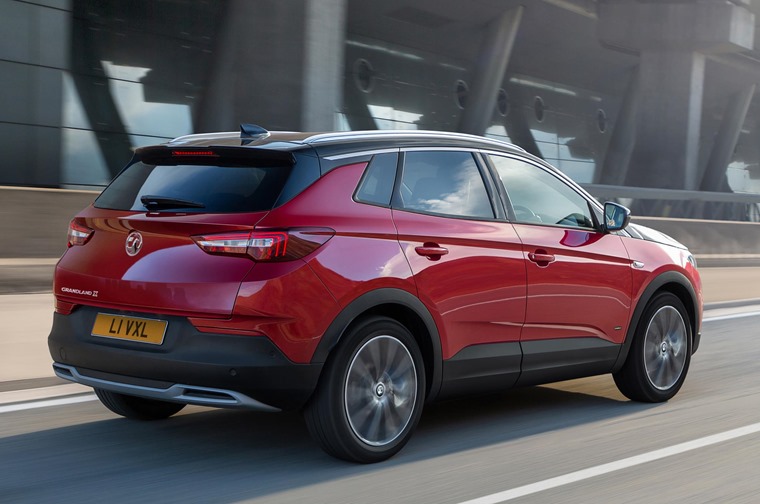 Four driving modes are offered – electric, hybrid, AWD and Sport. In hybrid mode, the car automatically selects the most efficient method of propulsion.
The Grandland X Hybrid4 is the next step in Vauxhall's dedication to electrifying its entire product portfolio by 2024, with the fully-electric version of the next-generation Corsa available to lease later this year.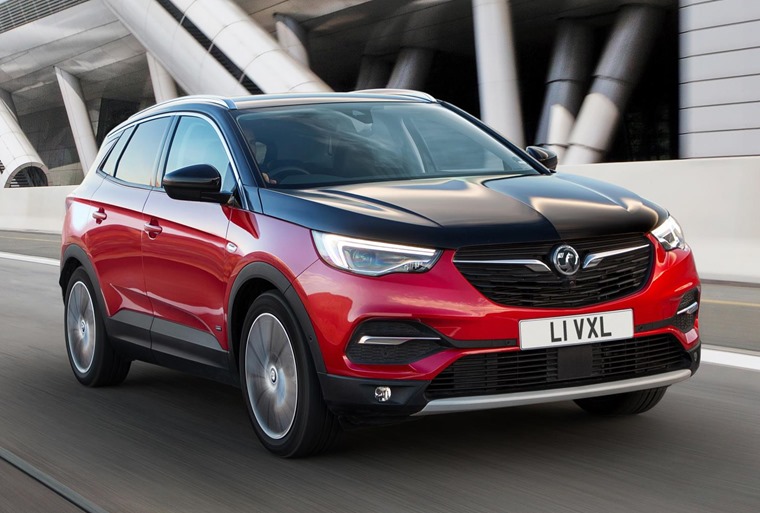 Vauxhall Grandland X: what you need to know
The third member of Vauxhall's 'X' family, the Grandland X has a sporty design and off-road looks with elevated seating for five people, generous luggage space, good all-round visibility and a raft of safety technologies.
At 4.48 metres long, it is the largest SUV in Vauxhall's range, offering even more cabin space than the Mokka X and Crossland X, which are both 20 centimetres shorter in length.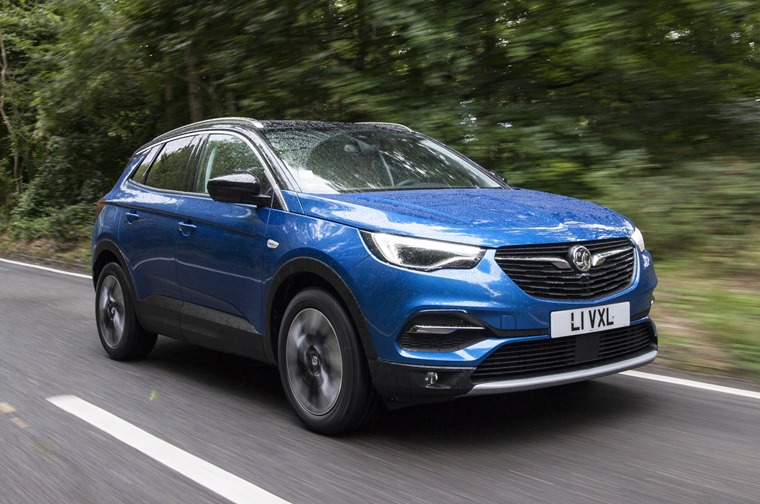 The chrome winglets embrace the brand logo and flow outwards to the slim, double-wing LED headlamps, visually widening the front and giving the Grandland X a powerful, solid stance.
The side profile echoes the attractive combination of rugged SUV charm and elegant lines with sculpted wheel arches and protective cladding on the lower body giving the Grandland X a certain off-road appeal.
In contrast, clear lines and the refined blade on the lower doors identify the new Grandland X as a member of the Vauxhall family. The optional two-tone finish, with the roof in contrasting black, adds an extra touch of personalisation.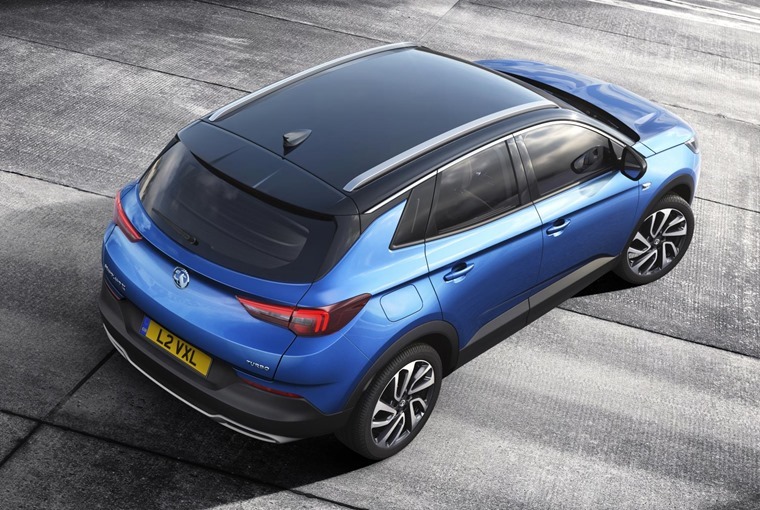 The smooth flow into the rest of the body is emphasised by the "breakthrough" C-pillar, which creates a dynamic bond to the rear. The rear view of the Grandland X shows what real SUV design means, with a wide stance, silver underside protection with integrated tailpipes on the left and right, protective cladding, and slim LED taillights, underlining the newcomer's character.
"Our goals for the Grandland X were to create a rugged yet dynamic design, while also managing to balance style and functionality," said Brit Mark Adams, Vauxhall/Opel's vice president of design.
The Grandland X has the same quality on the inside with the instrument panel and touchscreen centre console clearly laid out and horizontally aligned to the driver. The centre stack has three horizontal rows of controls for fast and intuitive access to infotainment, climate control and chassis functions.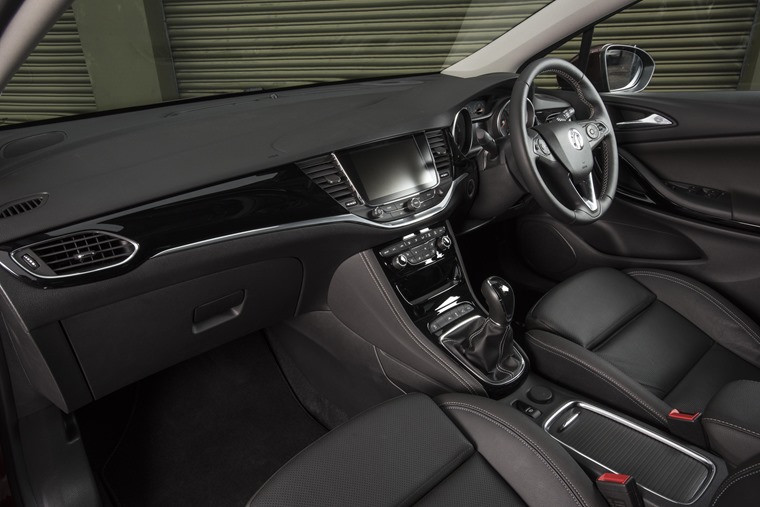 Grandland X drivers and passengers can enjoy outstanding connectivity that is now typical across the Vauxhall range, with the latest generation of IntelliLink systems and the personal connectivity and service assistant Vauxhall OnStar, which now includes new services such as hotel booking and parking space search
The driver will also have a choice of five driving modes – On-road, Snow, Mud, Sand and ESP Off – and for each one the system adapts the torque distribution to the front wheels, allows wheel-spin if necessary, and, with the automatic transmission, adjusts shift points as well as throttle response. This ensures traction and stable handling regardless of the road surface.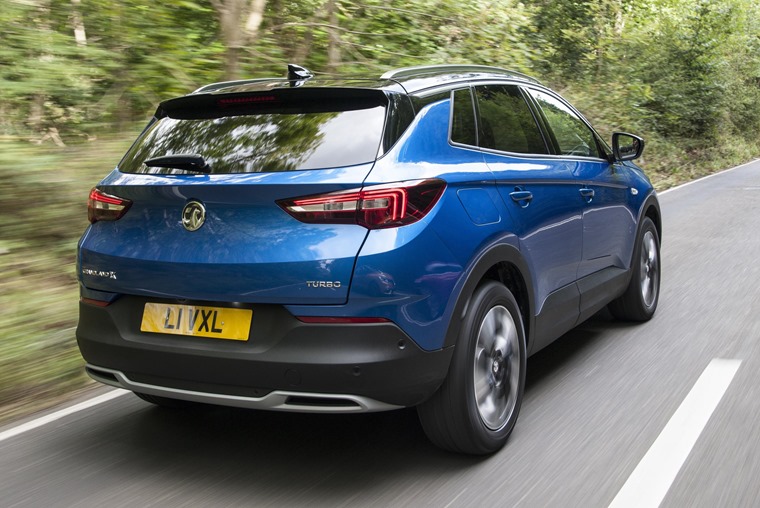 Four trim levels are currently available. These include the basic SE which features infotainment, 7in touchscreen, sits on 17in alloy wheels and also comes with a selection of assists, including cruise control. The Tech Line Nav offers a slightly bigger touchscreen with an expanded array of safety features.
Two mid-range trim levels are also available, offering more features. The Sport Nav is priced from £24,595 and the Elite Nav from £26,660. Range-topping Ultimate trim costs from £33,995 and comes with 19in alloy wheels, Automatic Cruise Control and a premium sound system among other extras.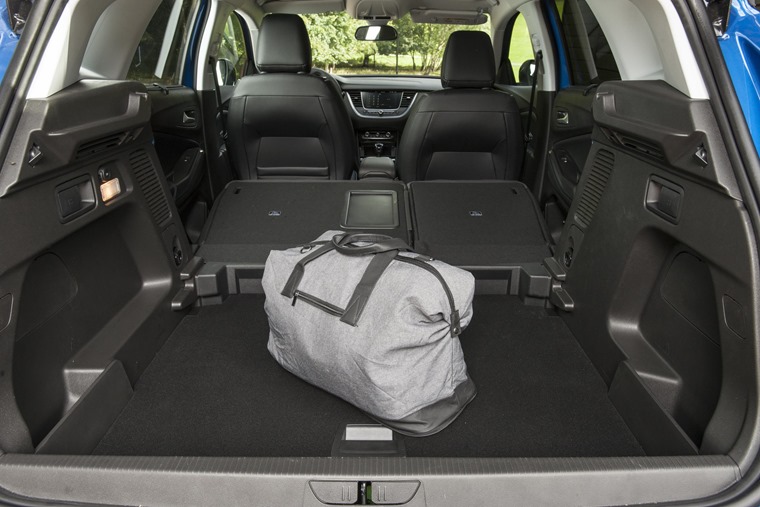 In addition to the upcoming PHEV, Vauxhall customers can choose two other engines – a 1.2-litre turbo petrol with 130PS and a combined fuel consumption of 51.4mpg-55.4mpg and emissions of 127-117 g/km CO2, and a 1.6-litre turbo diesel with 120PS combined fuel consumption of 61.4-70.6mpg and CO2 emissions of 118-104 g/km.
Both turbo units can be combined with either the six-speed manual or a friction-optimised six-speed automatic transmission and come with Start/Stop as standard.
Commenting on the Grandland X, Rory Harvey, Vauxhall's chairman and managing director, said: "The range now covers all bases, from an all-wheel-drive SUV to a choice of two highly practical and stylish crossovers, with different levels of space and equipment."