Video review: Audi e-tron
The new Audi e-tron gets the Leasing.com work over, with Howard Ritchie stepping into the 55 Quattro 265kW model to find out: how to charge it, how much charging costs, how much one is, and how long the battery lasts.
We want to show you what it's like to really live with one, so you can make an informed decision.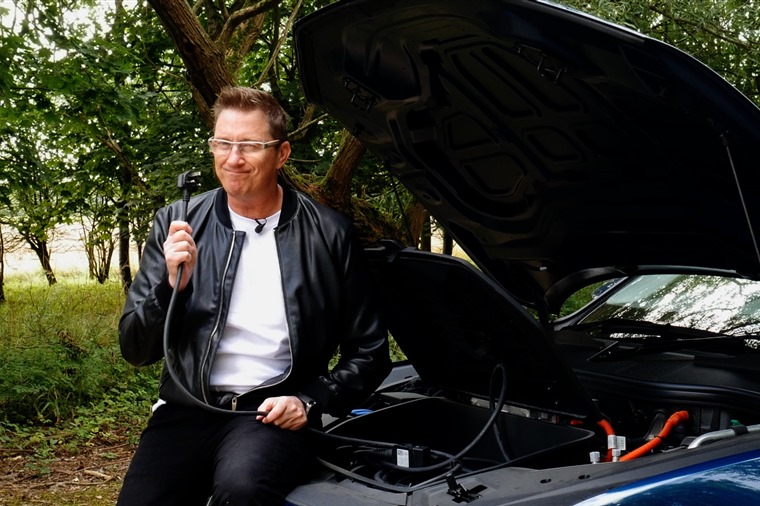 With a stated range of 259 miles, as you will see the e-tron seems to use more power on the motorway than it does around town. This is due to the regenerative braking not being active during motorway driving, so it is not always about the advertised EV range but more so how you drive the car.
Styling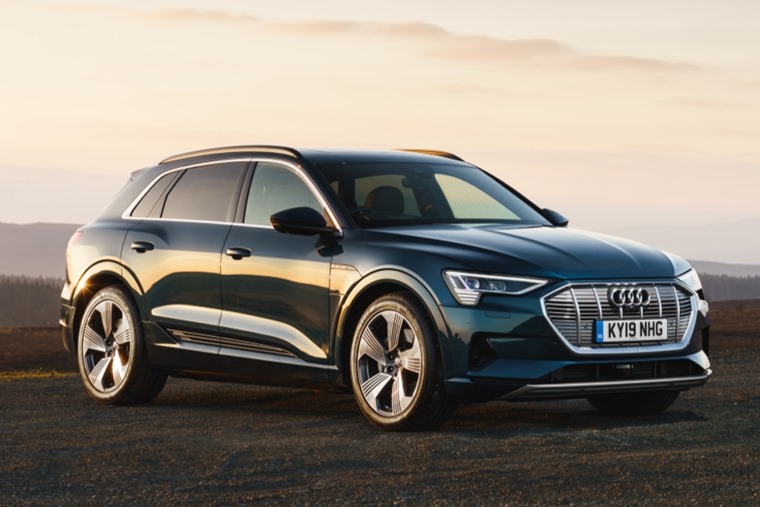 From the outside, you'd be forgiven for thinking you were looking at a simple Q5. We can't exactly blame Audi for this, as the e-tron not only takes advantage of current market trends but brings an air of familiarity to the EV segment.
It also has the added bonus of making those wanting to jump to driving an EV more comfortable thanks to it's here-and-now looks as opposed to some outlandish vision of the future.
Interior and practicality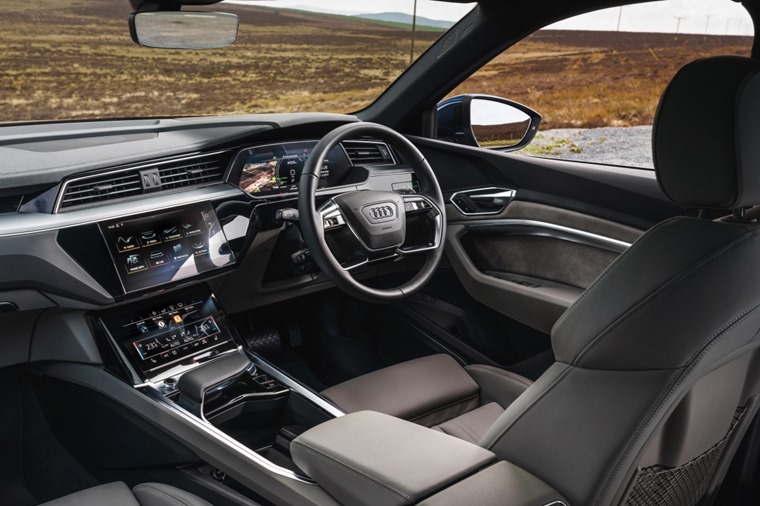 While minimalism seems to be the word when it comes to other EV interiors, it's business as usual for Audi. We suppose it goes back to trying to create something modern rather than attempting to be a future-facing pioneer. As such, the dashboard features two MMI touchscreens making up the centre console, allowing you to control the temperature of the cabin, find charging points and navigate to a destination, while the Audi Virtual Cockpit display replaces the driver's instruments.
Where Audi has pioneered on the inside is in using optional virtual wing mirrors. Much narrower than standard mirrors, these cameras reduce drag as well as the vehicle width by 15cm and essentially live stream what's happening into two touchscreens embedded above the inside door handles. Needless to say they take some getting used to.
Trim levels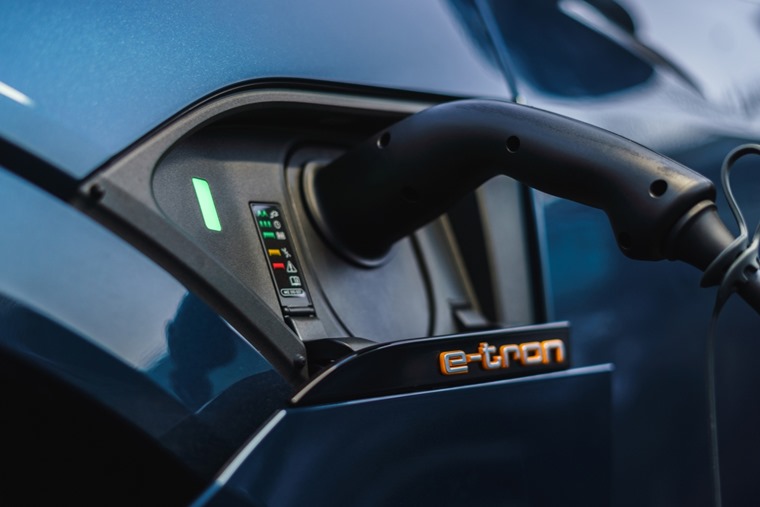 Only two trims are available for now, namely the e-tron and the Launch Edition model.
The e-tron is priced from £71,560 with the fully electric, five-door SUV offering lane departure warning, Pre-sense Front and Basic, and a rear-view camera as standard. Optional extras include metallic paint, virtual door mirrors, roof rails and Audi Matrix LED headlights.
The Launch Edition adds even more allure to the e-tron. Priced from £82,310 it features 21-inch alloys, black styling details and full body-coloured bumpers as well as the unique virtual door mirrors, panoramic sunroof, Adaptive Cruise Assist and Comfort remote preconditioning.
Driving and engines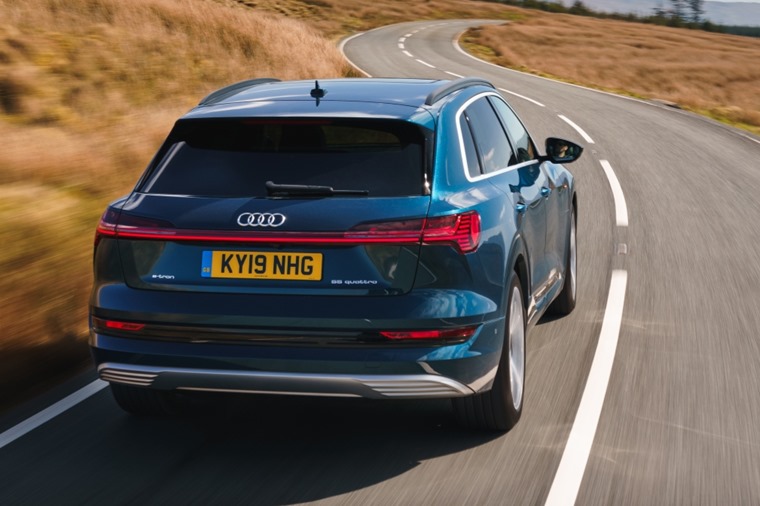 Only one engine is available, the 55 Quattro. This features an electric motor at the front and one at the rear which jointly produce 300kW of power. That means this bulky SUV can go from 0-62mph in less than 6 seconds.
With a battery capacity of 95kWh, around 237 miles of range is available. The e-tron can be recharged via a domestic socket (taking 45 hours to charge from empty), a 7.4kW wallbox (13 hours to charge from empty) or via 50kW charging stations (74 minutes to charge from 10-80%).
Where available, 150kW terminals can recharge the e-tron to 80% within 30 minutes and 100% within 50 minutes.
Leasing prices
Lease prices currently start from £499 for a 36-month lease with nine months initial rental and a 5k annual mileage. For 10k mileage on that rental profile, prices are around £600 a month.