Video review: Jeep Wrangler
The Jeep Wrangler comes with a heritage, style and character that is second to none. If you want one, then nothing else will do.
Promising drivers the ability to 'Go anywhere, do anything', parking the Jeep Wrangler on your drive, or just about anywhere you fancy given its terrain-busting nature, is sure to bring kudos wherever you are.
We sent Howard Ritchie to take the Jeep Wrangler Rubicon "marginally" off-road for a very surprising test drive adventure.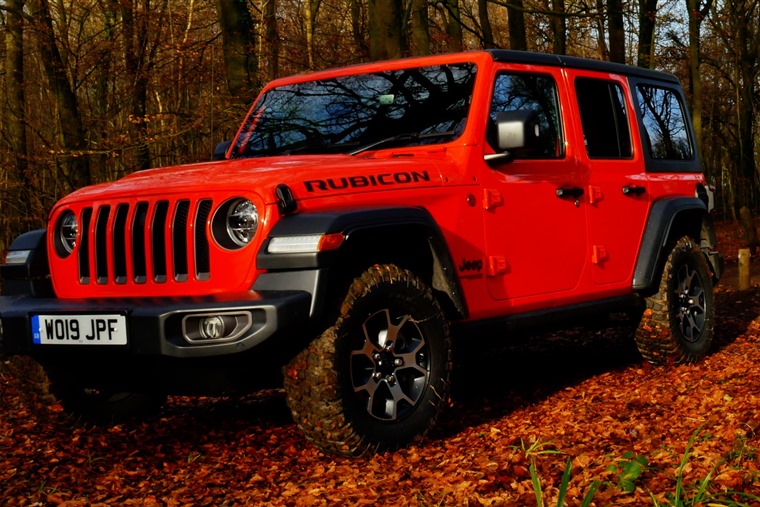 Here's everything you need to know:
Styling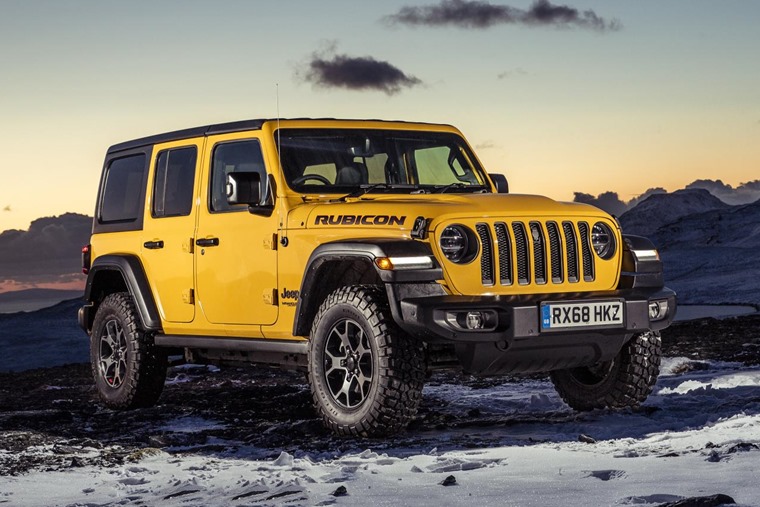 The Jeep Wrangler comes with a heritage, style and character that means you'll appreciate it all the more than just another SUV. The old-school looks remain key to its appeal, even as it brings together Jeep's legendary off-road prowess with superior on-road comfort.
The exterior design remains bold and rugged, and it is immediately recognizable with its traditional Jeep design cues from the round headlights to the seven-slot grille.
Interior and practicality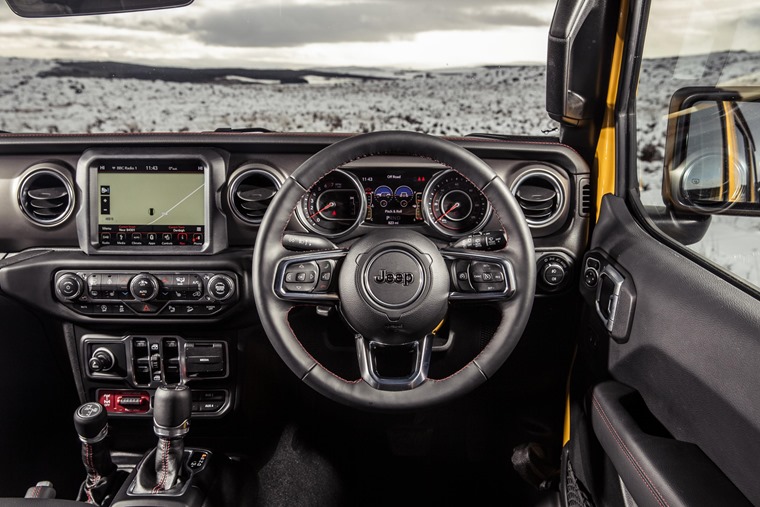 Inside, you'll find an 8.4in colour touchscreen with all of the infotainment you'd hope for in a luxury car. Yet what will matter just as much to Wrangler customers is it also has selectable four-wheel drive, Command-Trac, Rock-Trac and Tru-Lock electric front and rear axle lockers. Add in Trac-Lok limited slip differential and electronic front anti-roll bar disconnect and the Jeep is packed with the kit you need to tackle the worst of roads, lanes, tracks and, well, anything.
With that lot fitted, as well as all of the comfort-oriented equipment and the option of hard or soft-tops so you can configure the car however you like, the Wrangler is just the ticket for these apocalyptic times we live in. In fact, the Wrangler might just be all the car you ever need.
Driving and engines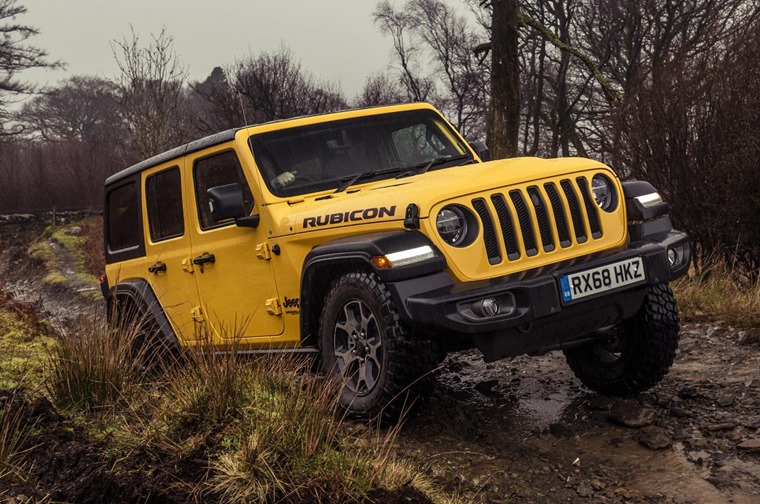 The Wrangler engine range is enhanced with the introduction of two new units – the 2.2-litre MultiJet II turbo diesel and the 2.0-litre turbocharged in-line four-cylinder petrol. All Wrangler engine options are linked to an eight-speed automatic transmission, new for this model.
The 2.2-litre diesel produces 197bhp or a 2.0-litre and features stop-start tech and a variable geometry turbocharger to improve emissions and economy. The 2.0-litre petrol delivers 272 horsepower at 5250 rpm and 400 Nm of torque at 3000 rpm.
Off-roading in the Jeep Wrangler verges on effortless (even if Howard Ritchie did somehow get stuck), but on road it surprised us with its levels of comfort and refinement. There's a bit of road noise thanks to those chunky tyres but that's to be expected.