Video review: Suzuki Jimny
The Suzuki Jimny has been turning heads since the SUV was revealed at the 2018 Paris Motor Show, but now it's here does it live up to the hype as a true workhorse? Yay or neigh…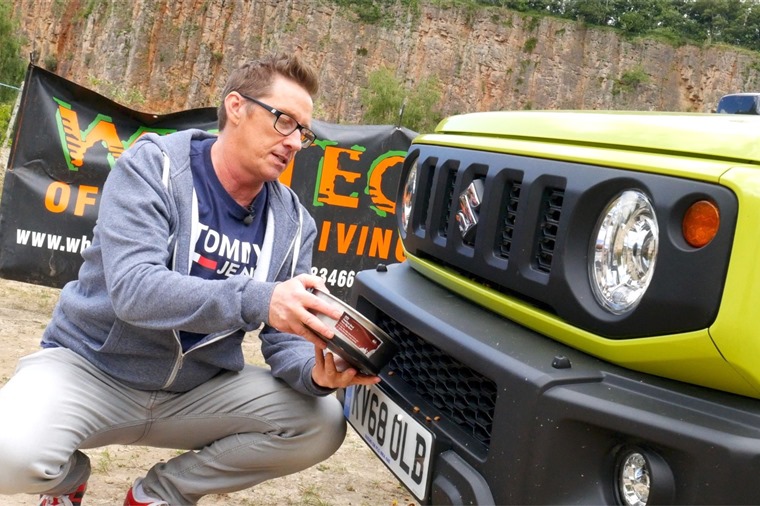 Summed up as the "one-and-only, small, lightweight" off-roader by Suzuki, and with the World Car of the Year award to prove it, we sent Howard Ritchie to put the Jimny through its paces.
Styling
Described by many as a mini G-Class thanks to its retro boxy proportions, the Suzuki Jimny features round headlamps, rectangular rear combination lamps, boot mounted spare wheel and vertical front grille slats which are all design elements borrowed from past generations.
Six body colours are be available, including the high-visibility Kinetic Yellow found on our review vehicle. Exclusive to the UK, it was designed to stand out in bad weather or when in use on rough ground worksites.
Interior and practicality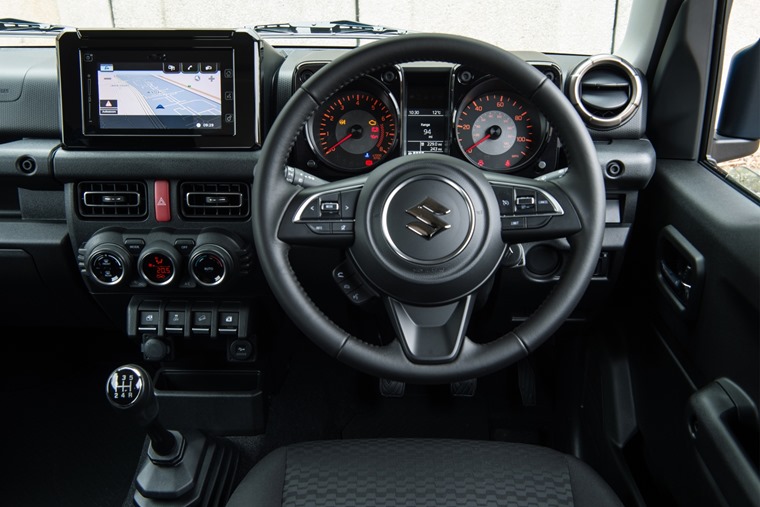 The throwback nature of the Suzuki Jimny extends into the cabin too, with none of the shiny bells and whistles you might expect from a new car. All the chunky buttons and switches have been designed to be straight forward to operate, with the interior trim stain and scratch resistant. It's a car built for going off the beaten track rather than up and down the motorway, that's for sure.
It falters on practicality in parts, with the boot offering a mere 85-litres of space with the rear-seats up and road noise being troublesome at speed. The two rear seats are 50-50 split and with both down it extends space to 830 litres of hard-wearing plastic.
Trim levels and options
Two trims are offered. SZ4 comes with lane departure warning, dual sensor brake support, hill descent control, hill hold control, DAB radio and Bluetooth, 15-inch steel wheels, daytime running lights a full size spare wheel as standard.
SZ5 adds to this by also including alloy wheels, rear privacy glass, sat nav, Apple CarPlay and Android Auto, heated front seats and dual camera brake support.
Driving and engines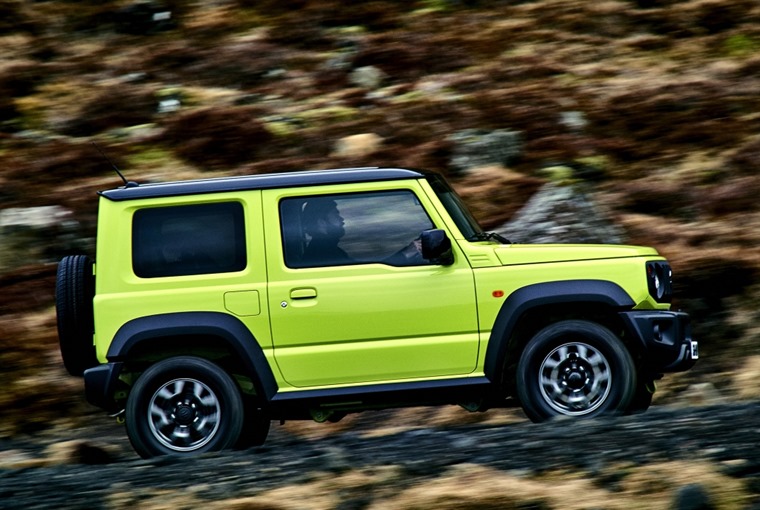 One engine is available, a 1.5-litre petrol offering 85hp, 35mpg and a top speed of 90mph. This is available with a choice of either five-speed manual or four-speed auto gearbox.
On the road, the Jimny can be a little slow and sluggish with rather vague steering at times. That's excusable, as these are counter-pointed where the Jimny really excels: off-roading.
Thanks to the Suzuki's four core characteristics – ladder frame, three angles, three-link rigid axel suspension and a four-wheel drive set up (with low transfer box) – this plucky little car can take on the best when it comes to simple rugged performance and utility.
With 4WD selectable at the push of a button and on the move (up to about 60mph), it has an approach angle of 37 degrees, a ramp break over angle of 28 degrees and a departure angle of 49 degrees. Not impressed? Well that beats a Land Rover Discovery in all three areas.
Leasing prices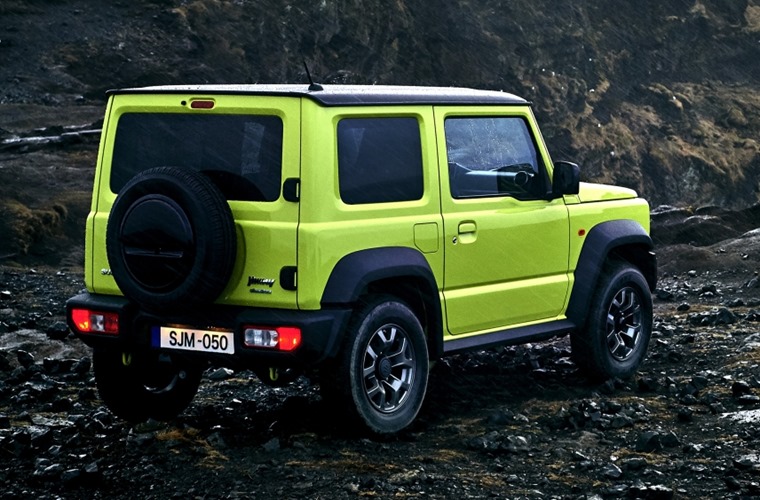 No nonsense, the Jimny isn't a revelation so much as an affirmation - it excels in the exact areas you'd expect it to and is competent at everything else.
Lease prices start from around £225 per month. It's a car that's in demand too, so you might have to form an orderly queue to get one.