Video review: Volkswagen Passat Estate
The Passat is the longest continuing name plate in the Volkswagen range, having been originally launched in 1973. 2019 sees the launch of what Volkswagen has dubbed the MK8.5, revealing styling tweaks, tech upgrades and more efficient engines.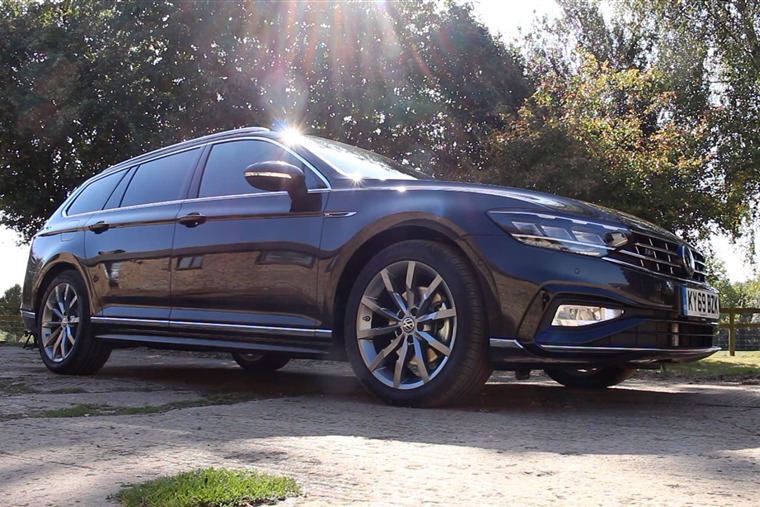 With the promise of a free lunch, we sent Howard Ritchie to get his hands on the "secret weapon of the company car fleet" at the UK launch of the 2019 Volkswagen Passat.
Styling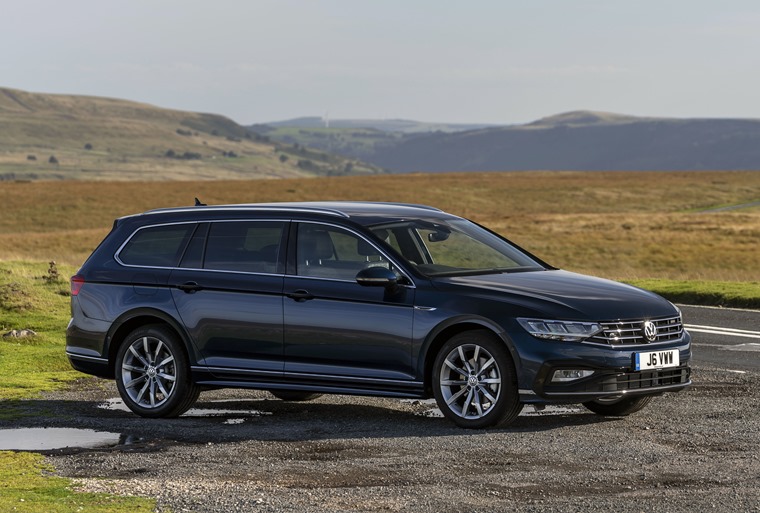 Not much has changed externally with the new Volkswagen Passat, it retains its stylish contours while the most prominent changes include an updated front grille, new LED headlights and new colours including Lapiz Blue.
Conservative has always been the key word when it comes to the Passat's styling, and this continues with this model. The R-Line trim we tested offers gloss black wheels and exterior trim but that's as exciting as it gets on the design front.
Interior and practicality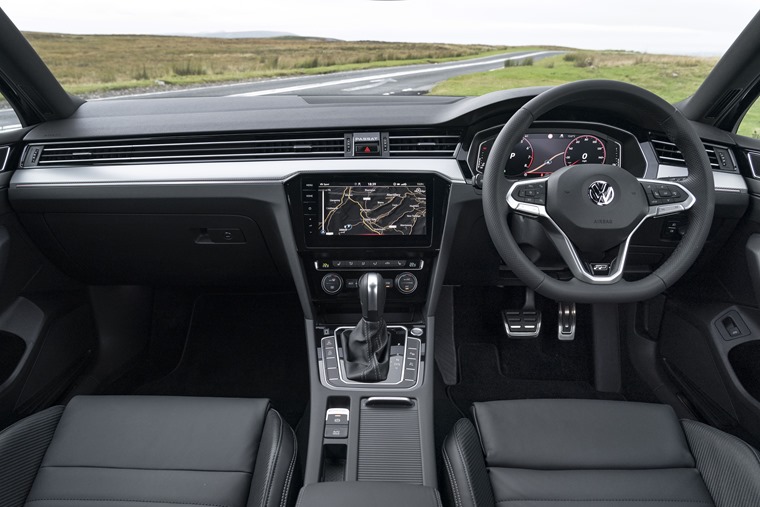 While changes on the outside may be subtle at best, changes are more dramatic in the tech department. Most significant is the introduction of semi-autonomous tech dubbed 'Travel Assist', it's the first VW capable of partially automated driving at any speed. 'I.Q. Drive' recognises hazards such as roundabouts and junctions and automatically adjusts the car's speed too.
Automatic variants are able to operate in stop-start traffic without any driver input, while new safety systems include an improved lane-keep system and emergency steering that swerves the car to avoid collisions.
VW's 11.7in digital dashboard is now available as an option too, while new connectivity tech is Apple CarPlay-ready and features live traffic satnav and even a feature that allows you to pre-pay for parking and have parcels delivered to the car.
An automatic parking system is available as an optional extra, together with rear-view or 360 degree camera systems and blindspot warning.
Trim levels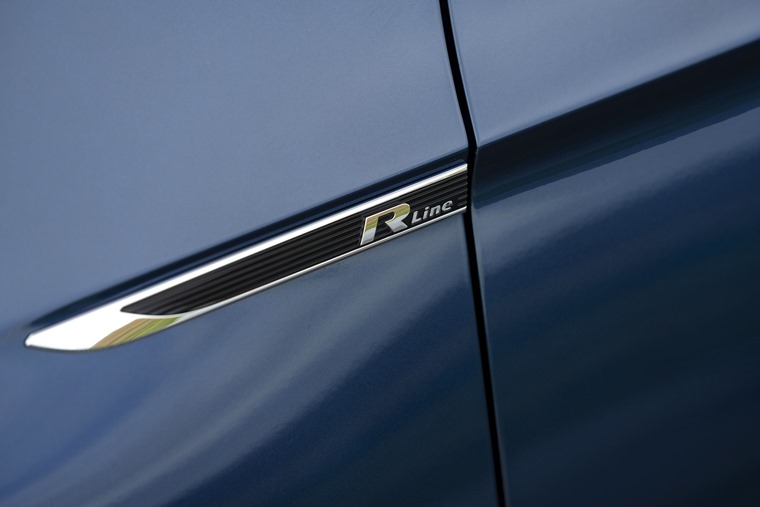 The standard Volkswagen trim levels feature, starting with SE (from £27,185) up to R-Line Edition (from £43,350).
While optional extras are plenty, SE trim provides plenty of gadgets as standard including infotainment system, a leather-trimmed steering wheel, front centre armrest, keyless start as well as height and lumbar adjustment on both front seats.
At the top of the range, the R-Line adds a panoramic roof and steering-wheel mounted gear shifters, plus bigger wheels and sporty styling upgrades.
Driving and engines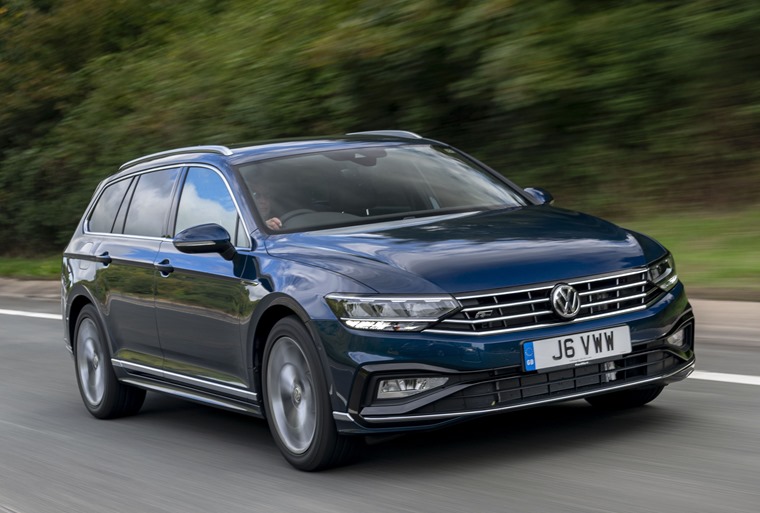 As is to be expected, the Volkswagen Passat estate is a solid, safe and sensible car on the road. On top of that, the handling is as reliable as ever while the body control remains outstanding. The optional Dynamic Chassis Control (DCC) offers three modes: Comfort, Normal and Sport, for additional performance or comfort on the road too.
There's something for everyone in the range too, from the 1.5 TSI petrol available in 148bhp, 237bhp and newly introduced 268bhp form to the 2.0 TDI engines with power outputs between 118bhp and 237bhp.
The biggest change is arguably the GTE plug-in hybrid model, with all-electric range now boosted to 35 miles thanks to a larger 13kW battery. It gets a new mode too, that's designed to make urban driving as emission-free as possible.
Leasing prices
Lease prices currently start from £206 for a 48-month lease with nine months initial rental and a 8k annual mileage for the 1.5 TSI SE model. For the 2.0 TDI R Line estate we tested, prices start from £397 a month for a 48-month lease with nine months initial rental and 5k annual mileage.