VinFast VF e36: Everything we know so far
The VinFast VF e36 has been revealed at the LA Motor Show. It's an all-new electric car from an all-new (to the UK, at least) brand. With seven seats and premium touches, it's set to rival cars like the Tesla Model X.
Order books are set to open next year, but in the meantime here's a rundown of what we know so far.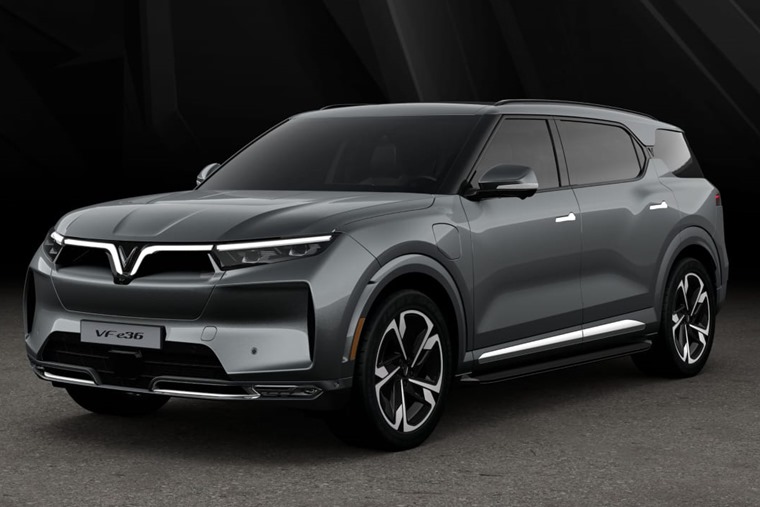 VinFast VF e36 styling
The VinFast brand might hail from Vietnam, but the VF e36 has actually be styled by Italian company Pininfarina. As an all-new model that will attempt to break into the luxury EV market, it has been given an imposing and premium look.
Up front, there's a svelte set of headlights that feature an LED light bar that runs the full width of the front. This is broken up by the VinFast emblem that's central to the grille, with the lights neatly reflecting a 'V'.
At the rear, the lighting design is mirrored by the tail lights, while round the side you'll find further evidence of the 'V' design element. Most notable is the line of the rear windows, which contours inwards behind the rear door.
It's certainly an imposing design and, at more than 5 metres in length, it'll be one of the largest SUVs available in Europe. There'll be a smaller, more compact five-seat model offered (the VF e35) but that doesn't feature quite the same level of luxury as the e36.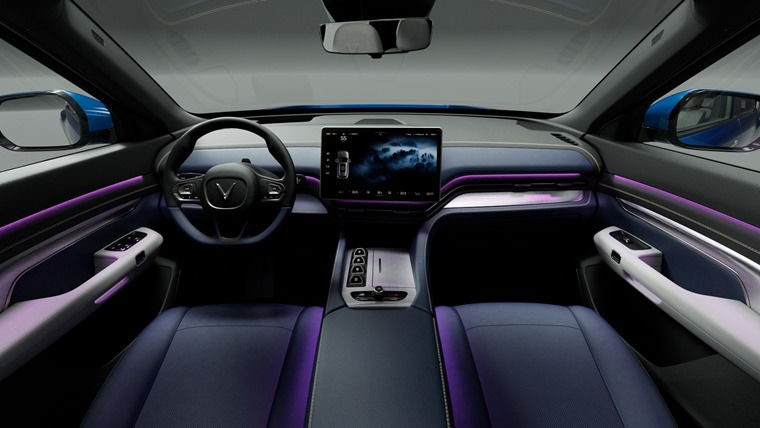 VinFast VF e36 interior and tech
A huge 15in infotainment touchscreen will dominate the dashboard, with the company saying most controls will be operated via the display rather than physical buttons. Other notable touches include ambient lighting and a button-style gear selector.
From the pics, it's evident this car will feature a large panoramic sunroof too, while it will also benefit from Level 3 autonomous driving capabilities which, much like Tesla, will feature over-the-air updates and low the car to steer, stop and accelerate itself.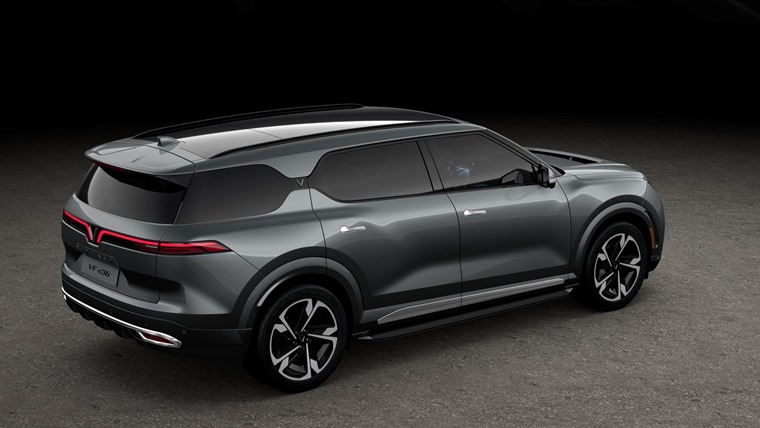 VinFast VF e36 drivetrain
Specs are to be confirmed, but sources have said that the VF e36 will get a twin motor electric drivetrain and a 106kWh battery. This should produce around 400hp and give the car a range of up to 350 miles between charges.
We'll bring you more details and a likely UK release date as soon as we hear more. If you're wondering what other EVs are available now or coming very soon, check out our A to Z of electric cars.