Volkswagen Golf GTI, GTD and GTE look to offer performance for everyone
Volkswagen has released details of performance models of its upcoming MK8 Golf, with the GTI, GTD, and GTE models, which are aiming to offer something to suit everyone.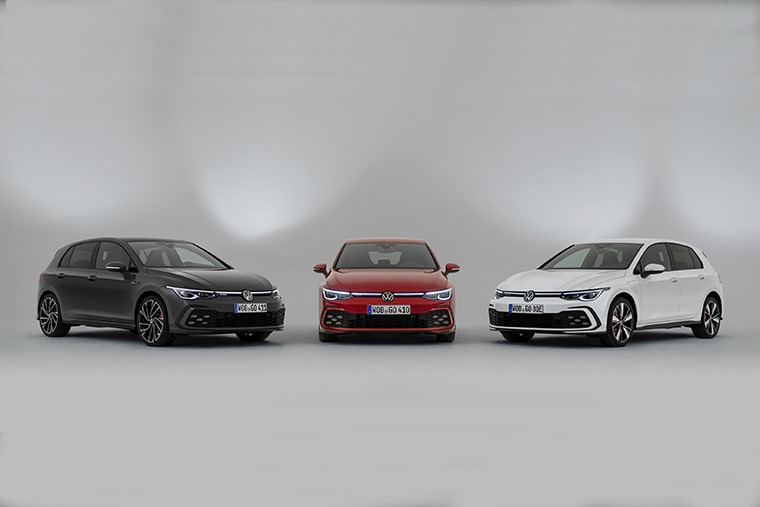 An icon of performance, the new Golf GTI is an agile, raw, efficient and high-tech compact sports car for the digital age, offering 243hp.
If you're ready to dip your toe in the world of plug-in hybrids, the GTE is just as powerful as the Golf GTI. The hybrid drive is designed for sporting performance and offers zero-emission travel of around 37 miles.
If you're covering big miles but still need something with a bit of oomph, the GTD offers an output of 197hp coupled with very long fuel range.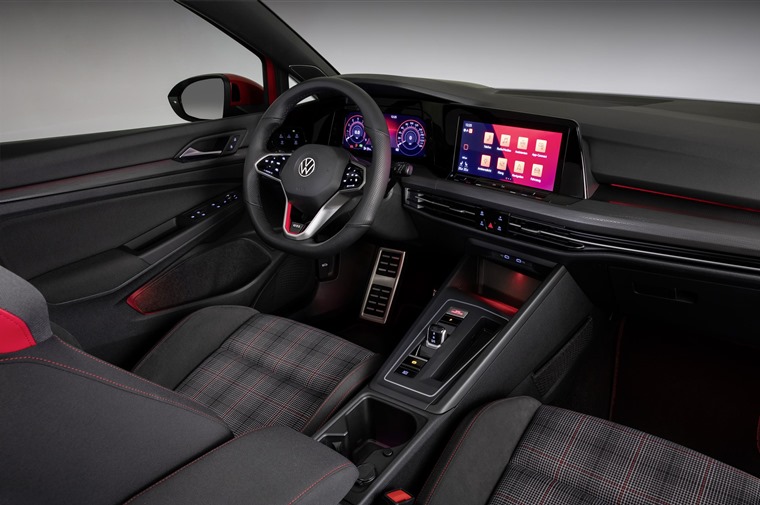 All models feature the digital instrument cluster and 10in infotainment system found in the new Golf, with the exterior only altered mildly to feature new bumpers, new roof spoiler, new diffuser and new lettering. An illuminated radiator grille bar also features as standard for the first time.
Towards the top of the bonnet a narrow line spans the front end – red on the GTI, blue for the GTE and silver for the GTD. All models feature 17-inch alloy wheels as standard, with 18in and 19in sets optional.
Other unique flourishes are to be found on the inside. There's a new flat-bottomed sport steering wheel and tartan sports seats and, similar to the bonnet, these elements are colour coded across the range with red stripes in the GTI, blue in the GTE and silver in the GTD.
Find out more about the performance of each of these models below.

Volkswagen Golf GTI
The new Golf GTI is powered by a 243hp 2.0-litre turbocharged injection engine. The maximum torque from the four-cylinder engine is 370 Nm and it is coupled with a six-speed manual gearbox as standard and features a brand new GTI gear knob.
An optional, automatic seven-speed dual clutch gearbox is also an option.
LED headlights and LED tail light clusters as well as exterior and interior background lighting feature, while an open front bumper with GTI wings and honeycomb grille, GTI diffuser with tailpipes on the left and right further differentiate it.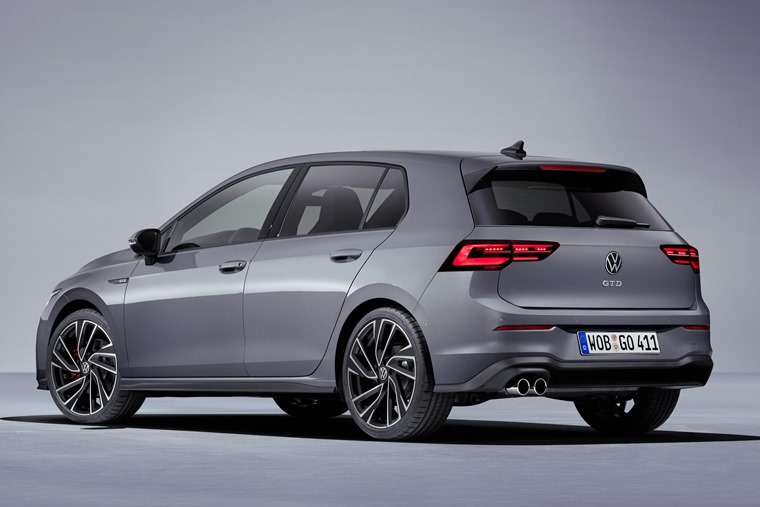 Volkswagen Golf GTD
The long-distance sports car features a 2.0-litre, four-cylinder turbocharged diesel engine with an output of 197hp. The Golf GTD engine generates an impressively high maximum torque of 400 Nm and it is linked to two SCR catalytic converters to greatly reduces NOx emissions.
The GTD comes exclusively with an automatic seven-speed dual clutch gearbox.
GTD also has the option of illuminated radiator grille fin which merges into the LED headlights, as well as unique GTD insignia including air intake grille in honeycomb design, red brake calipers, illuminated radiator grille and red pulsing start button.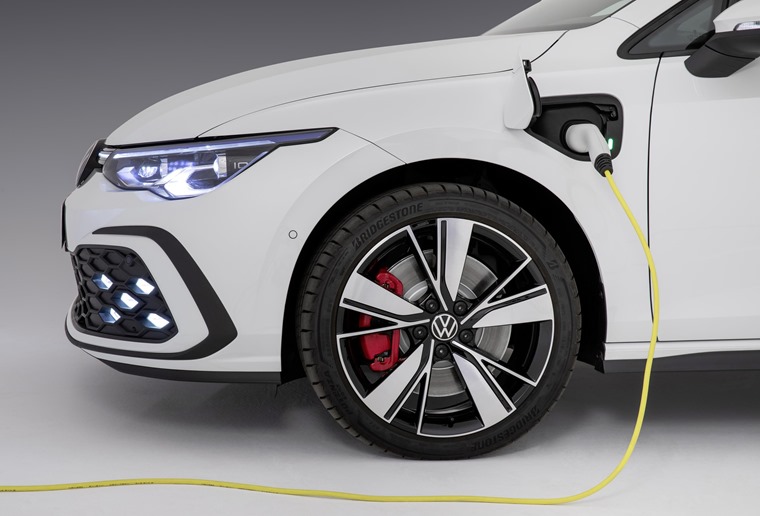 Volkswagen Golf GTE
The plug-in hybrid drive of the Golf GTE essentially consists of a 148hp 1.4-litre turbocharged petrol engine, 85 kW electric motor, a six-speed DSG and a new lithium-ion battery. In combination the hybrid powertrain delivers a maximum power output of 243hp and a maximum system torque of 400 Nm.
Compared with its predecessor, the all-electric range has increased significantly to 37 miles. This has been achieved by improving the Golf's aerodynamics and increasing the energy content of the battery by 50% to 13 kWh. With a full charge, the Golf GTE always starts in all-electric E-Mode and switches to Hybrid mode if the battery drops below a certain level or if the speed rises above 80mph.
The GTE features a six-speed dual clutch gearbox developed for hybrid drive. Models equipped with a DSG are generally shift by wire, however the six-speed lever itself has been designed specifically for this model.
Though it features the same Digital Cockpit and Infotainment system as others in the range, GTE-specific efficiency and range displays also feature.