2020 Volkswagen ID.3: 1st edition revealed ahead of autumn arrival
The electric Volkswagen ID.3 1st Edition has been revealed, marking the start of Volkswagen's third era of mobility, ahead of its full autumn launch.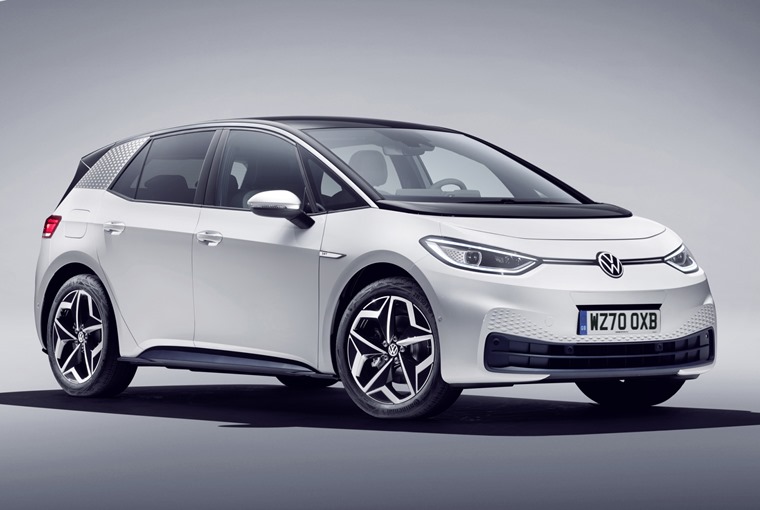 First confirmed in 2019, the 1st Edition is an exclusive launch version of the ID.3 hatchback and gets a list price of £38,880 before any Government grant is applied.
The ID.3 is one of the most eagerly anticipated electric vehicles to date and marks a huge step forward for the Volkswagen brand. You can read more about the ID range and when to expect further models here.
Volkswagen ID.3 exterior

To mark it out from other ID.3 variants, on the outside the 1st Edition features exclusive badging and a two-tone honeycomb decal, while an extensive standard equipment list means it gets 19in alloy wheels, tinted rear windows, contrasting black-coloured roof, side skirts and a rear spoiler.
Volkswagen ID.3 interior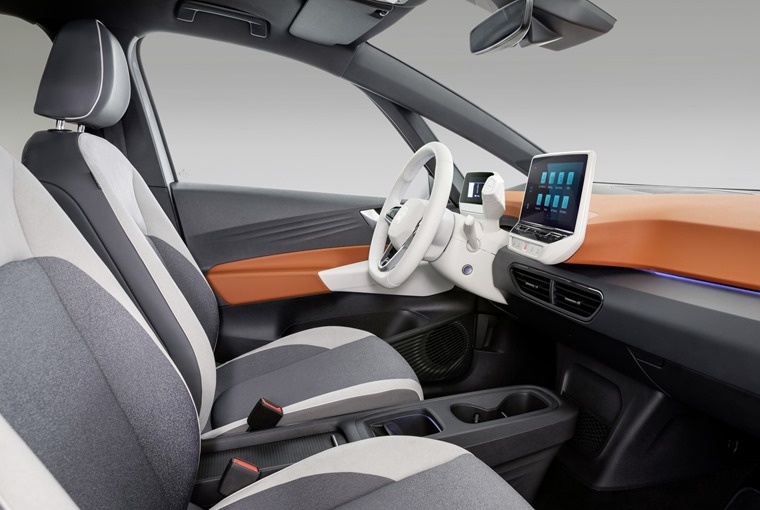 Several driver assistance systems will also be included, with Adaptive Cruise Control, Front Assist and Lane Assist included as standard, as well as a rear-view camera.
On the inside, you'll find a 10in infotainment system with a natural voice command function, while it gets the ID.3's stunning digital dashboard. Other features include ambient lighting with up to 30 colours and a "dynamic LED band" that spans the width of the windscreen.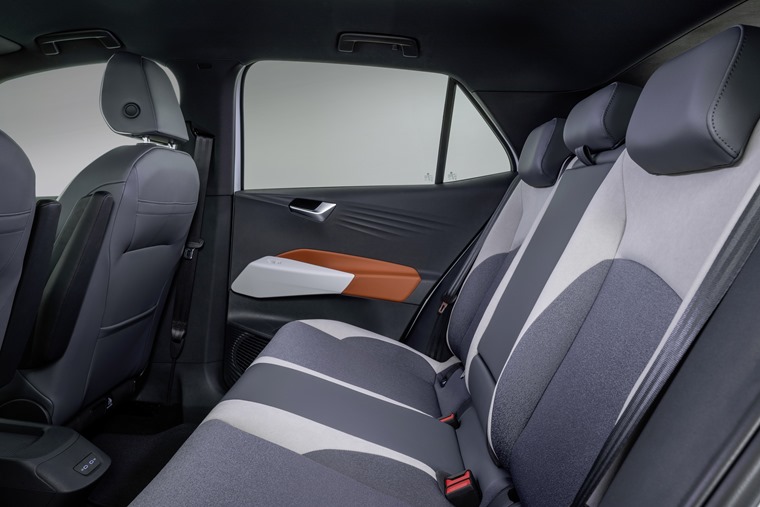 Thanks to its MEB platform and lack of intrusive engine, the ID.3 is a roomy car too; it has a similar footprint to that of a Golf, but inside there's almost as much room as a Passat.
The ID.3 1st Edition will be available in a range of colours include Moonstone Grey, Manganese Grey, Glacier White and Makena Turquoise. The interior can be trimmed in contrasting white and black, white and orange or simply black.
ID.3 power and range
Powered by a 59kWh battery, the ID.3 1st Edition gets an official range of 260 miles and, as a bonus, it features rapid charging combability of up to 100kW – that means you can add around 180 miles of range in just 30 minutes from a 100kW CSS charger.
WIth 204hp and 310Nm of torque, the ID.3 matches a Golf GTI up to 37mph, while 0-62mph is completed in 7.3 seconds.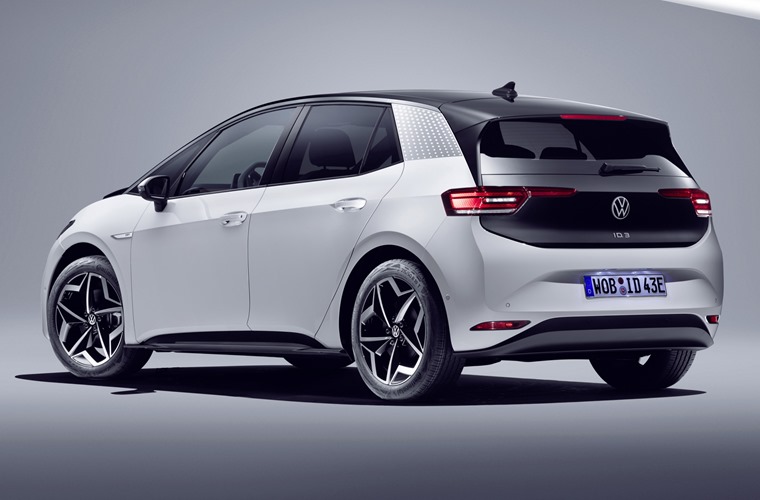 Andrew Savvas, Volkswagen UK MD said, "The I.D.3 is one of the most important cars Volkswagen has ever launched – and the British public seems to be as excited about it as I am. […] The ID.3 symbolises Volkswagen's new electric future, and the future is here – now."
ID.3 launch date
The ID.3 was originally meant to launch in August, but it's likely that deliveries will not commence until the autumn. We'll bring you lease deals on this exciting new EV as soon as they are available.