Volkswagen ID range: What is it and when can you get one?
Electric vehicles have well and truly arrived, although one of the world's largest and most respected automotive giants – Volkswagen – has not really had any products that could be considered an all-'new' electric vehicle.
There is the e-Golf, of course, but there certainly isn't an EV in the range that would make you turn your head. That's all set to change in 2020.
Enter the Volkswagen ID range. It's the biggest step forward for the brand since they introduced the Golf. So what's it all about?
What is Volkswagen ID?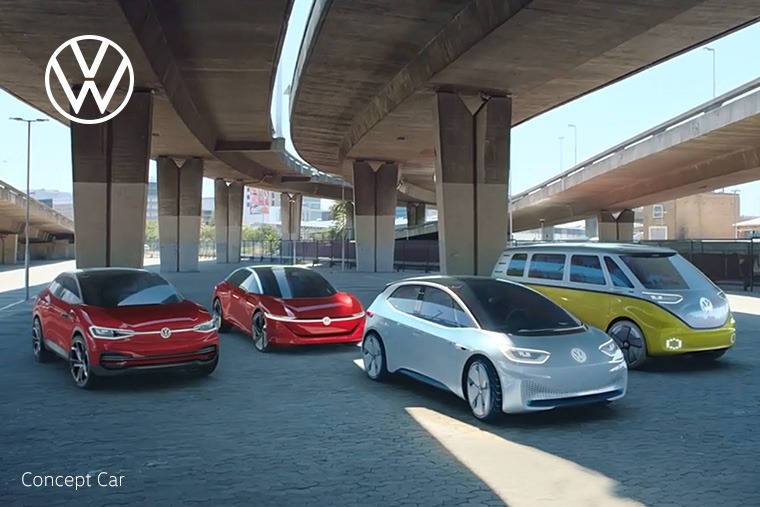 The Volkswagen ID range is the German brand's line-up of all-electric vehicles. Standing apart from the combustion-engined line-up, ID stands for 'Intelligent Design'. Some cars have partly been revealed already, albeit in concept and pre-production form.
Several concepts over the last few years has given us a glimpse of the company's future electric vehicles, with the ID Hatchback kicking things off way back at the 2016 Paris Motor Show. Roll on 2020, however, and the first ID cars are in production and ready to launch.
So what's coming, and when can you get one?
Volkswagen ID.3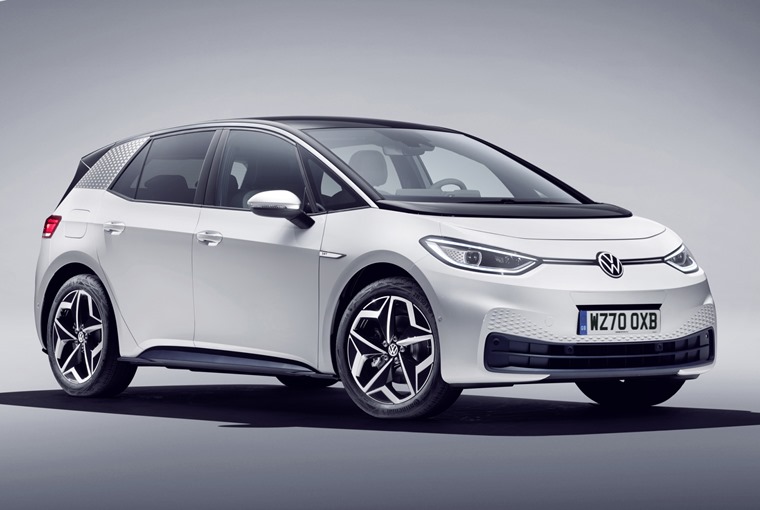 The Volkswagen ID.3 is the first model in the ID range to launch, with deliveries commencing imminently. Keeping lots of the design features we saw back on the original concept car, this is the EV Volkswagen hopes will be up there with the Beetle and Golf in the history books. In fact when it arrives later this year, you could say it marks the next chapter of the company's history.
It'll launch with three battery options. Basic models get a 45kWh unit, giving it up to 205 miles of range. This is joined by a mid-range 58kWh option that ups the range to 260 miles. The range-topping 77kWh battery is capable of a Model 3-rivalling 341 miles.
As you might expect, fast charging is the order of the day and it's possible to charge the ID.3 to around 180 miles of range within 30 minutes (via a 100kW fast charger). It made its debut in the UK late last year as part of a partnership between Tesco and Pod Point. With 100 stores now offering free charging to shoppers, it seemed an opportune moment to test the ID.3 out and introduce it to British drivers.
Volkswagen ID.4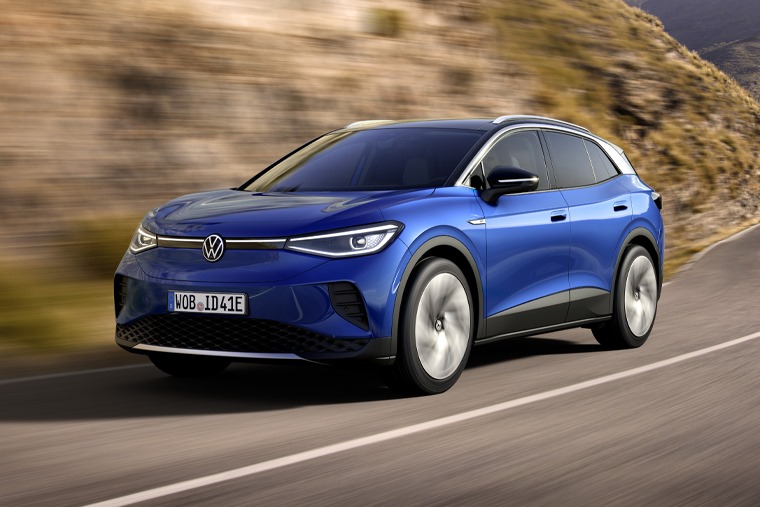 The Volkswagen ID.4 will be the second model to arrive, with deliveries expected to commence next year. It'll be officially revealed in full production form later this year, but we know it's now in production courtesy of a recent press release that confirmed we'll see it in full production guise soon.
As a concept, it was known as the ID Crozz, and will be the company's first all-electric SUV. With a range of up to 311 miles, it benefits from outstanding aerodynamics that reduces drag. Like the ID.3, it'll be able to recharge up to 80% of its battery in 30 minutes using a fast 100kW charger.
It'll launch as a two-wheel drive, but optional four-wheel drive will arrive later. Volkswagen has achieved excellent weight distribution between the two axles thanks to a centrally integrated battery within the under carriage, which purportedly gives this electric SUV handling characteristics to rival a Golf GTI.
Volkswagen ID. Vizzion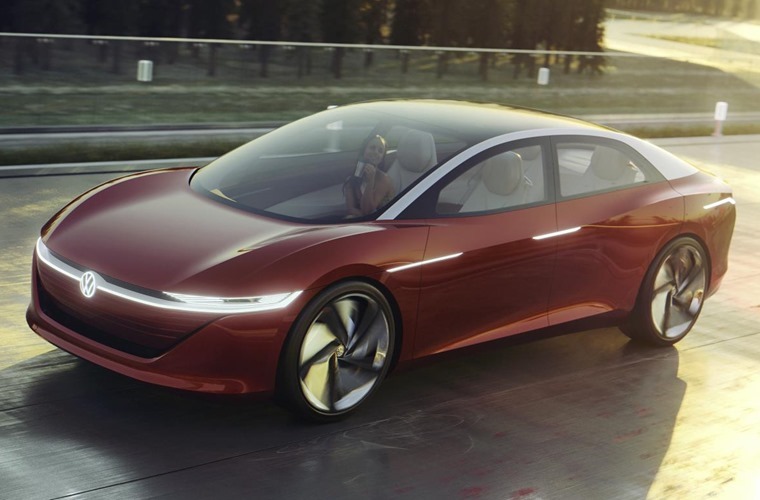 Slated to be Volkswagen's first all-electric saloon, the ID Vizzion concept was originally shown off at the 2018 Geneva Motor Show with Volkswagen stating we'll see a production Vizzion by 2022 at the latest.
At over five metres long, it is VW's largest I.D. concept car to date and is similar in size to the latest Audi A8.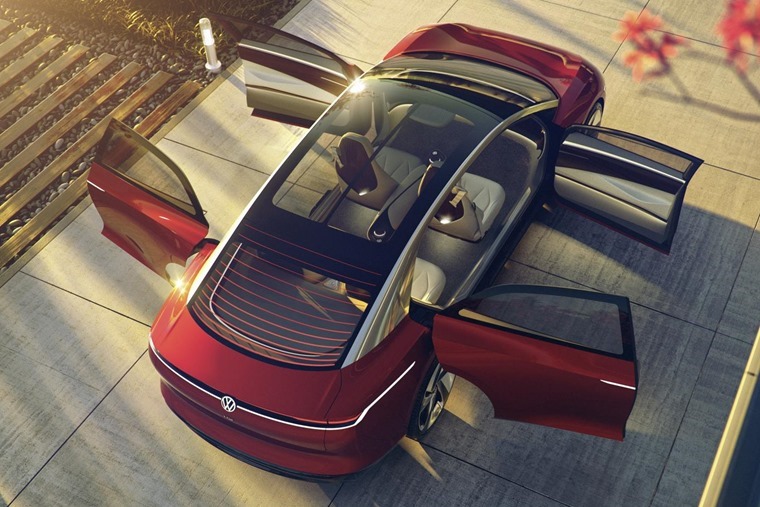 The powertrain features two electric motors (75kW at the front and 150kW at the rear) together producing 225kW, or 306bhp. It can get from 0-62mph in 6.3 seconds but, due to its autonomous systems, the Vizzion's top speed is limited to 111mph.
Thanks to brake regeneration tech, its 11kWh lithium-ion batteries aims to be capable of up to 413 miles without recharging.
Volkswagen ID. Buzz
As one of the most iconic Volkswagen's ever made, it should really be no surprise to find out that their famed Microbus will be getting the EV treatment in the near future. The concept shown above was originally previewed at the Concours d'Elegance in Pebble Beach, California in 2017.
At 4,942mm in length, 1,976mm wide and 1,963mm tall, the production version, which is based on the new all-electric architecture, will incorporate many design ideas from the concept car. It will also feature variable seating, interactive connectivity and highly automated driving.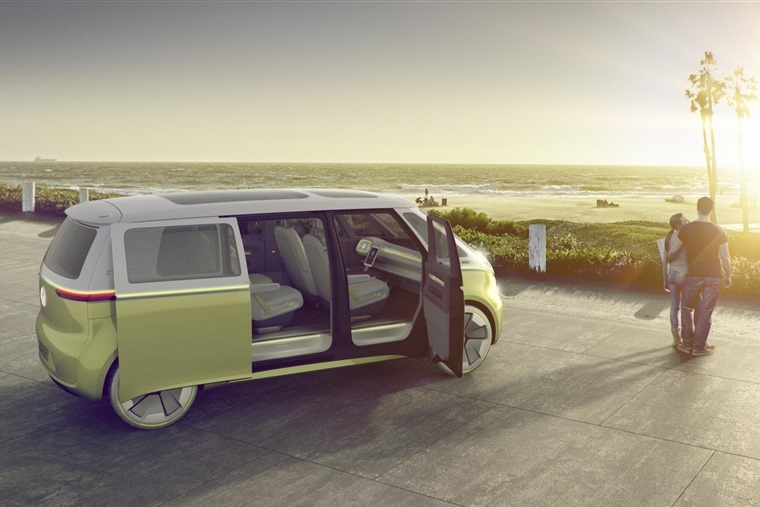 The production model will have its batteries mounted in the vehicle floor and as the electric drive doesn't take up much space the front and rear axles can be mounted very far apart from one another. This results in a long wheelbase and short overhangs, which makes for more space on the inside.
The vehicle therefore looks like a short compact van on the outside, even as it offers the generous interior space of a large van on the inside meaning both the driver and passengers has plenty of room for a comfortable journey.
Volkswagen has also set a launch date for the I.D. Buzz, which will arrive at dealerships after the ID Vizzion in 2022.
ID. Space Vizzion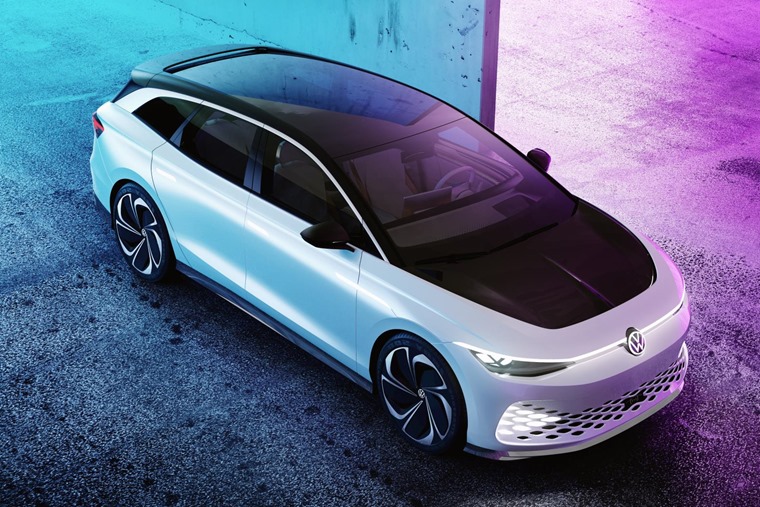 The latest concept to be announced, Volkswagen debuted the ID. Space Vizzion at the Los Angeles Auto Show on November 19th 2019.
The concept car features a 82kWh battery capacity with a range of 300 miles. Featuring a system output of up to 250kW it accelerates to 62mph in 5.4 seconds.
With its fully digitalised cockpit, driving information is shown in an Augmented Reality head-up-display. All entertainment, comfort and online functions, as well as vehicle settings are grouped together on a 15.6-inch touchscreen.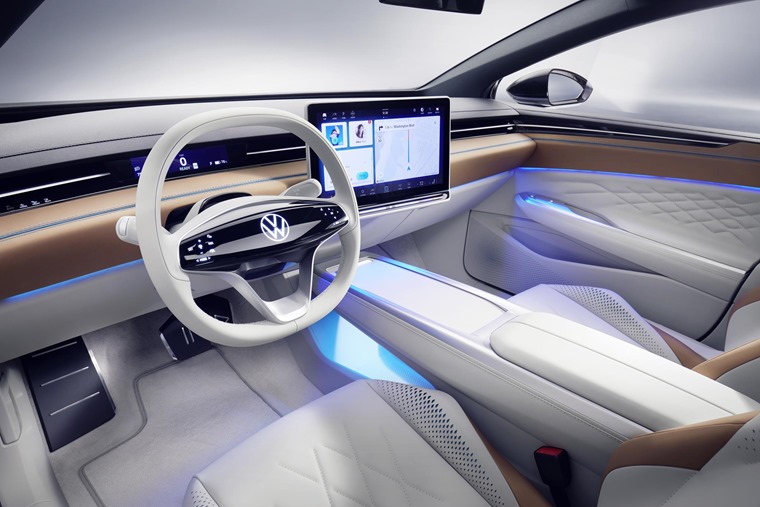 "So far, with our ID. family, we have shown what is possible with electric vehicles in each known car category. With the ID. Space Vizzion we create a new, fully electric segment," said Klaus Bischoff, Head of Volkswagen Design.
Combining the aerodynamic characteristics of a Gran Turismo with the spaciousness of an SUV, a production version is expected to be released in late 2021.
ID. Roomzz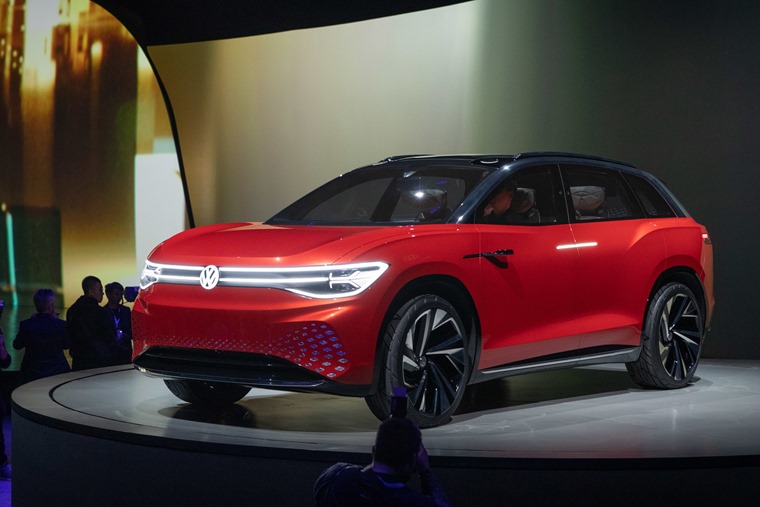 The bigger brother to the ID.4, ID. Roomzz was shown off in concept form at the Shanghai Motor Show in 2019.
Set to be launched in China in 2021, the spacious SUV will feature three rows of seats and on request it can glide fully automatically through the traffic in ID. Pilot mode thanks to Level 4 Autonomy.
With this in mind, various seating configurations can be adapted from the three rows. When the driver switches to fully automatic driving mode, the individual seats can be rotated inward by 25 degrees to enable a more communicative, lounge-like atmosphere on board.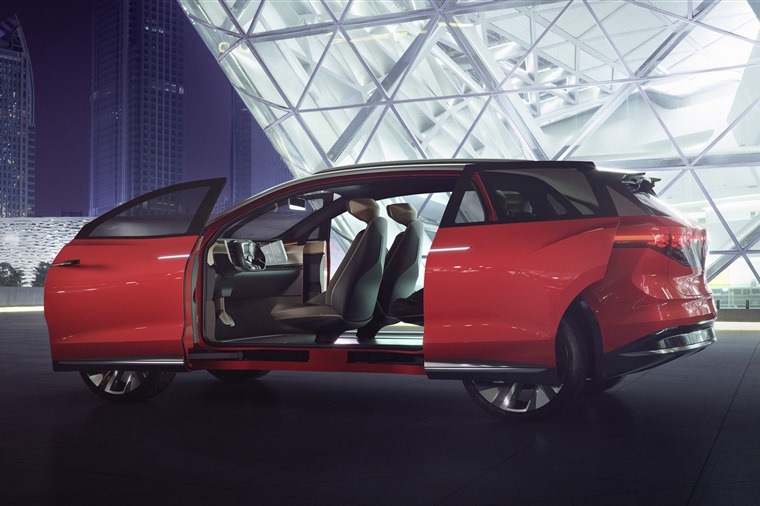 With its 82-kWh battery, the ID. Roomzz boasts a range of up to 279 miles, with the concept car able to be recharged to 80% of its capacity via a fast charging system with 150 kW (DC).
Two electric motors can continuously drive both axles with a system output of 306bhp and a 0-62 in 6.6 seconds. This helps it reach top speeds of up to 112mph.