Volkswagen ID range: what is it and when can you get one?
Strange things are afoot when a manufacturer decides to show an advert for a range of concept vehicles you can't buy, but this is the world we live in now.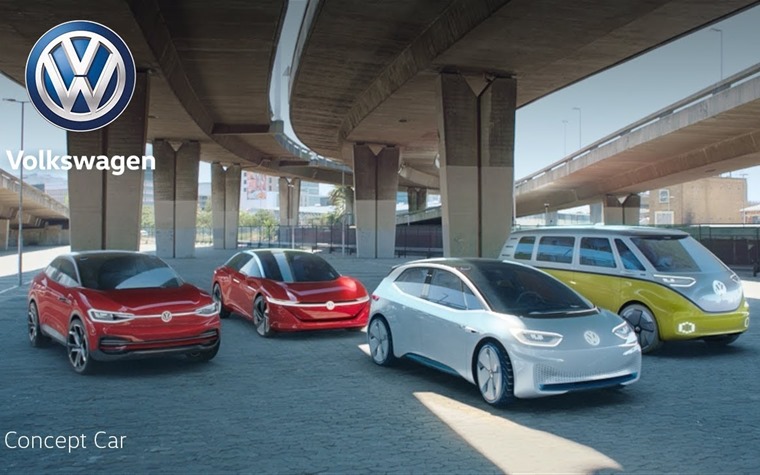 With so much interest and excitement around who is doing what regarding electric vehicles, Volkswagen appear to at least want to reassure the car buying public that they have plenty in the pipeline in the form of their ID range, as seen below:
Volkswagen have been slowly adding to their ID range of electric vehicles for the past three years, with the ID Hatchback being the first to be shown way back at the 2016 Paris Motor Show.
The next time we heard about it, the hatchback appeared with the codename ID Neo. Based on the company's latest MEB platform, the Neo was promised to be a five-door Golf-sized hatchback, albeit with the interior space of the larger Passat, and driven by two electric motors featuring all-wheel-drive.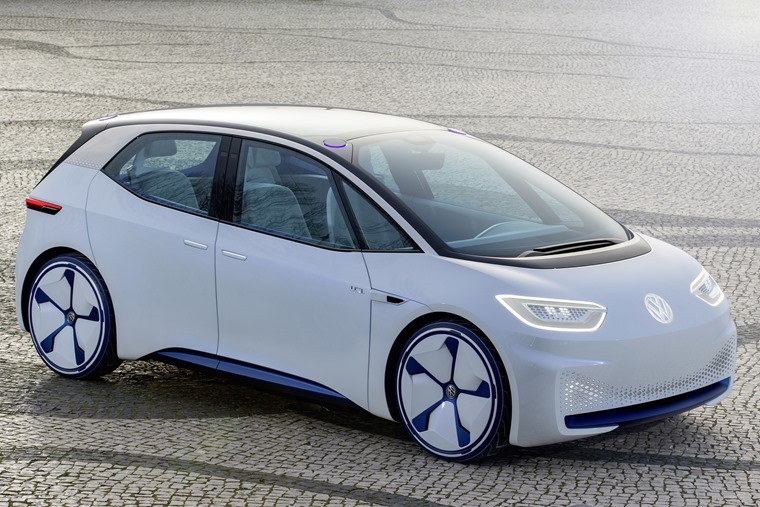 Slated to be one of the first carbon neutral vehicles ever made when it entered production, rumours stated there would be three mileage ranges of the Neo on offer at three price points: the entry level £17k model would offer limited performance and a range of 205 miles, and a mid-spec model would achieve up to 280 miles on a single charge.
Three years on, the hatchback is due to make it's debut at the Frankfurt Motor Show in September. The final iteration of this concept is ID.3.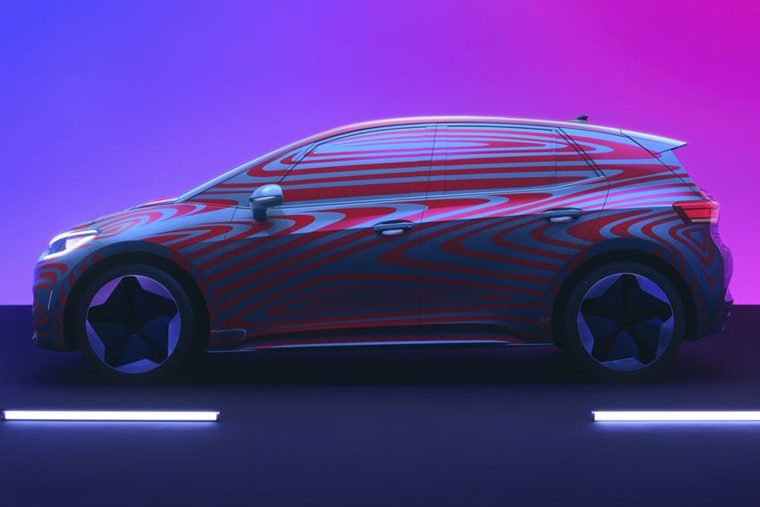 Volkswagen are currently charging a £750 pre-order fee which will allow you to secure a Special Edition ID.3 when it is released in 2020. With over 10,000 people already signing up, this model will feature a mid-sized battery (58 kWh, net) and a range of up to 260 miles.
When the whole ID.3 range is announced, it is expected the standard model will offer two other battery packs: the small battery (45 kWh, net) will offer a range of 205 miles, while the large battery (77 kWh, net) will offer a range of up to 341 miles. All three variants are set to get fast-charge technology too, with a 30-minute charge via a 100kW plug providing up to 162 miles.
With the reveal of the ID.3 hatchback just around the corner, what other concepts have Volkswagen been introducing for the range?
Volkswagen ID Crozz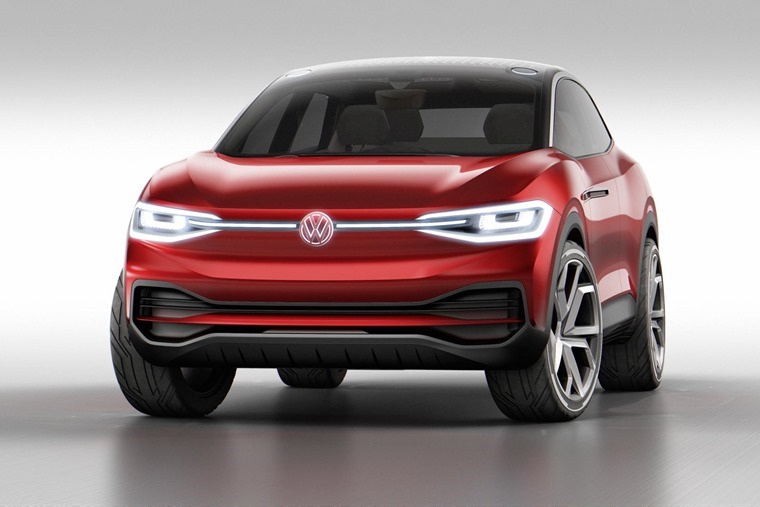 The ID Crozz aims to be Volkswagen's first Sports Electric Utility Vehicle. A mix between an SUV and a four-door coupe, the I.D. Crozz makes a powerful impression with its wide bonnet, cleanly contoured wings and roof with a high-gloss black exterior finish.
One electric motor works at the front axle and one at the rear, and torque distribution is controlled via an 'electric propshaft'.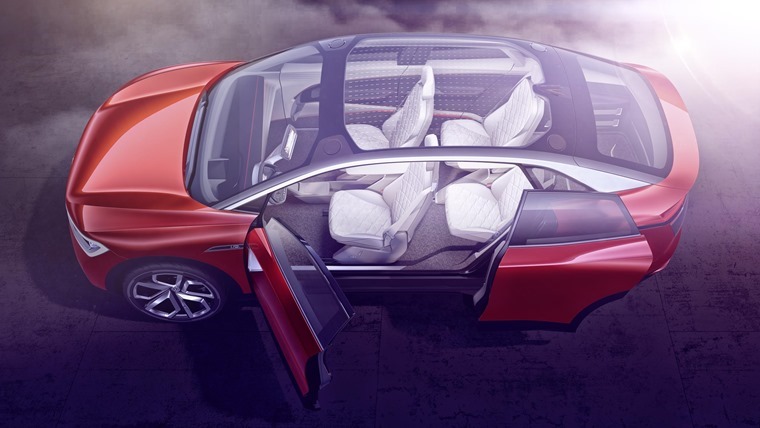 The driving range of the SUEV that outputs 225 kW (system power) and boasts a top speed of 111mph is up to 300 miles on one battery charge. The high-performance battery can be charged to 80% of its energy capacity in 30 minutes using a fast-charging system.
An ideal weight distribution between the two axles is achieved by centrally integrating the battery within the I.D. Crozz and having the two drive system units at the front and rear. This enables the SUEV to demonstrate handling characteristics on a par with those of a Golf GTI.
Having recently been spotted undergoing testing, rumours still have the ID Crozz being produced in 2020, so we wouldn't be surprised to see this make an appearance alongside the ID.3 at Frankfurt Motor Show 2019.
Volkswagen ID Vizzion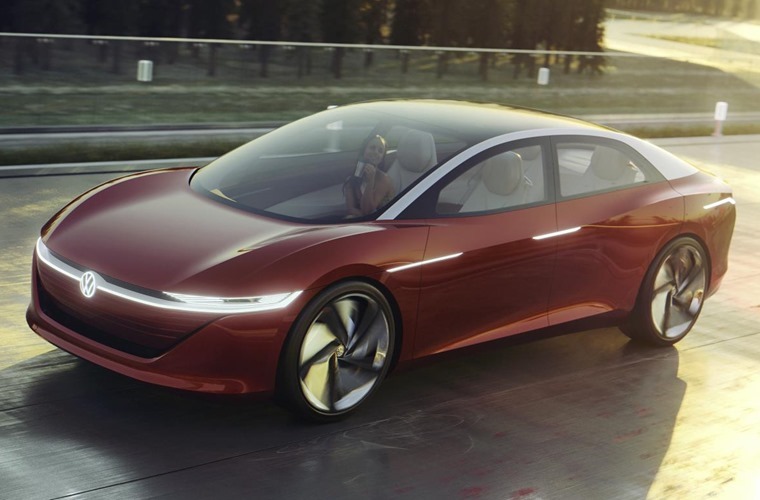 Slated to be Volkswagen's first all-electric saloon, the ID Vizzion concept was originally shown off at the 2018 Geneva Motor Show with Volkswagen stating we'll see a production Vizzion by 2022 at the latest.
At over five metres long, it is VW's largest I.D. concept car to date and is similar in size to the latest Audi A8.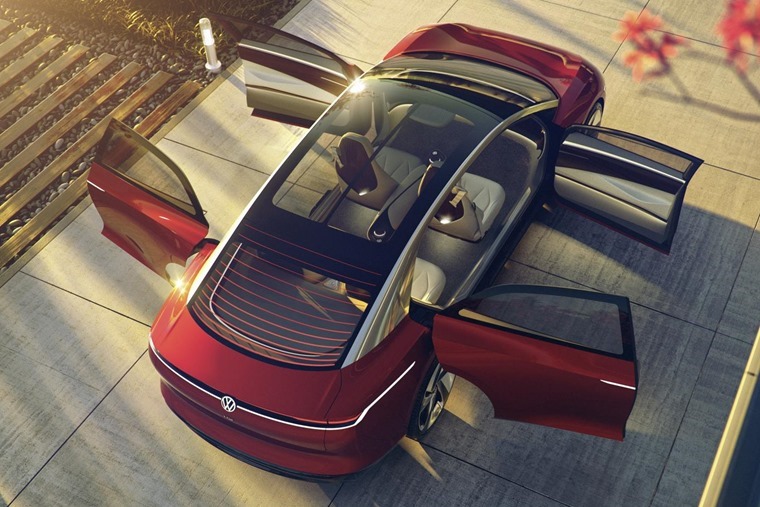 The powertrain features two electric motors (75kW at the front and 150kW at the rear) together producing 225kW, or 306bhp. It can get from 0-62mph in 6.3 seconds but, due to its autonomous systems, the Vizzion's top speed is limited to 111mph.
Thanks to brake regeneration tech, its 11kWh lithium-ion batteries aims to be capable of up to 413 miles without recharging.
Volkswagen ID Buzz
As one of the most iconic Volkswagen's ever made, it should really be no surprise to find out that their famed Microbus will be getting the EV treatment in the near future. The concept shown above was originally previewed at the Concours d'Elegance in Pebble Beach, California in 2017.
At 4,942mm in length, 1,976mm wide and 1,963mm tall, the production version, which is based on the new all-electric architecture, will incorporate many design ideas from the concept car. It will also feature variable seating, interactive connectivity and highly automated driving.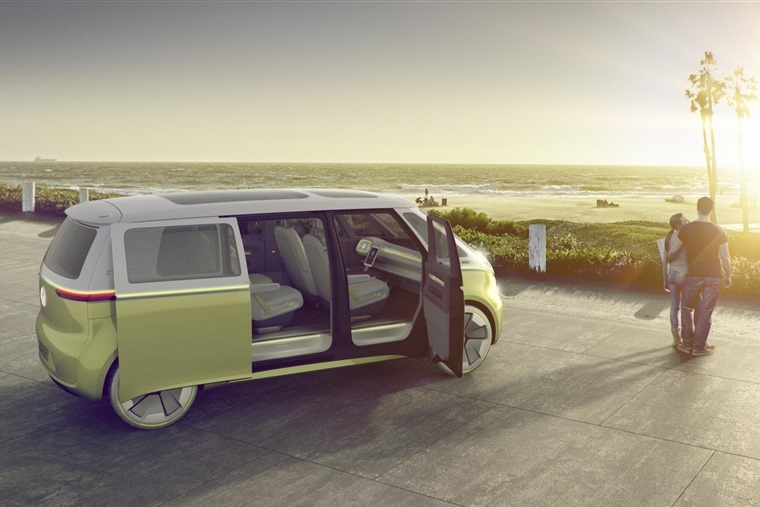 The production model will have its batteries mounted in the vehicle floor and as the electric drive doesn't take up much space the front and rear axles can be mounted very far apart from one another. This results in a long wheelbase and short overhangs, which makes for more space on the inside.
The vehicle therefore looks like a short compact van on the outside, even as it offers the generous interior space of a large van on the inside meaning both the driver and passengers has plenty of room for a comfortable journey.
Volkswagen has also set a launch date for the I.D. Buzz, which will arrive at dealerships after the ID Vizzion in 2022.