Volkswagen ID.4 GTX now available to lease
The Volkswagen ID.4 GTX – a potent variation of the regular ID.4 crossover – is now available to lease.
Here's everything you need to know including specs, range and leasing plans.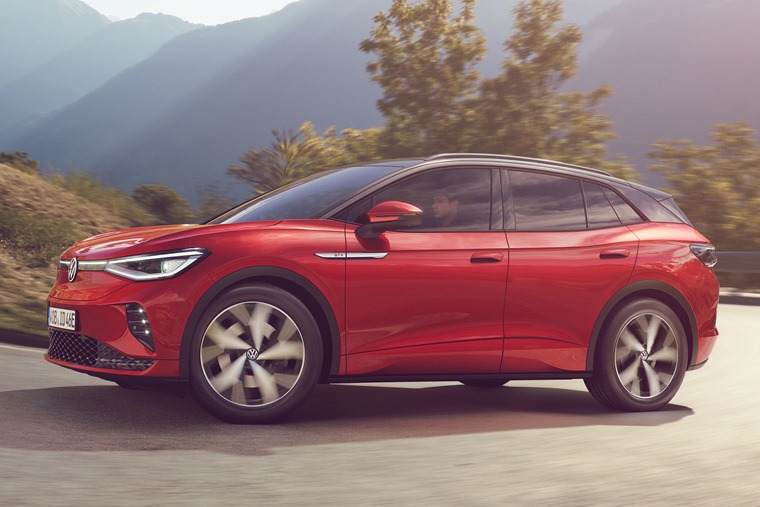 Volkswagen ID.4 GTX exterior
Set to be the electric equivalent of a GTI, the GTX is marked out from the rest of the range thanks to sportier styling, interior tweaks and more power.
It's easy to tell a GTX apart from the rest of the ID.4 range. It gets a more aggressive look, with tweaks including a reworked front end that includes backlit air intakes.
At the rear you'll find a sportier bumper too along with a rear air diffuser. The look is finished off thanks to large 20in alloy wheels, black trim and badge pieces and some different two-tone colour options.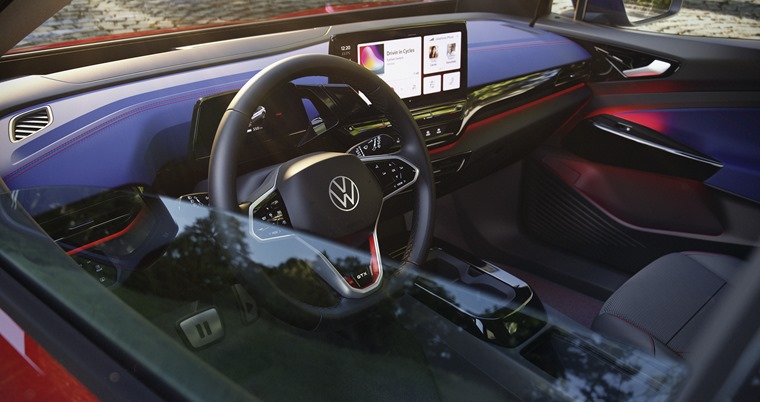 Volkswagen ID.4 GTX interior
On the inside too you'll find hints that this is more than your standard ID.4. Stainless steel trim abounds, while the steering wheel is much sportier than before too.
Sports seats are standard in the front, while the ambient lighting system has 30 different colour options. The driver display gets a sportier look to it too, although the 10in infotainment system is pretty much unchanged.
Volkswagen ID.4 drivetrain
The Volkswagen ID.4 GTX is set to be the performance variant of the electric crossover, and equate to the GTI. Set to get 298 miles of range and a 6.2-second 0-62mph time, it uses the same underpinnings as the other cars, but it gets another motor up front that increases power to around 300hp.
Its fast charging 77kWh battery can be recharged in less than 30 minutes using a 125kW CCS charger, while you can add further to the sporting theme by opting for the Sports pack.
This will give you a lower suspension and stiffer steering. This is designed to give the ID.4 a more agile feel around corners. Adaptive dampers can also be added as an additional option.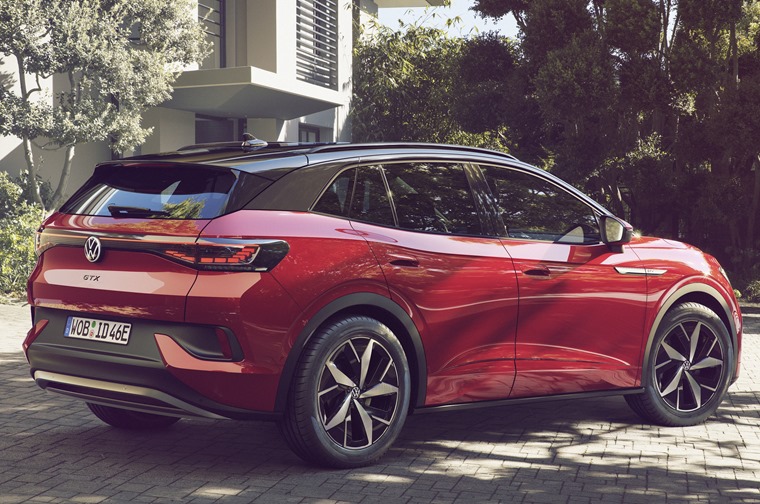 Volkswagen ID.4 GTX leasing plans
The ID.4 GTX is now available to lease along with the rest of the ID.4 range. Monthly payments start from less than £350 for the ID.4, but increase by around £100 if you opt for the plush GTX.
Click on the button below to find and compare the best leasing plans available on the entire ID.4 range.