Volkswagen Touareg adds powerful 335hp V6 petrol engine to range
Launched last year, the third generation of Volkswagen's flagship SUV has added a potent 335hp 3.0l V6 TSI engine to its range.
With a power output between 5,300 and 6,400 rpm and 450 Nm of torque produced just above idle and up to 5,300 rpm, the petrol Touareg also goes 0-62 in 5.9 seconds.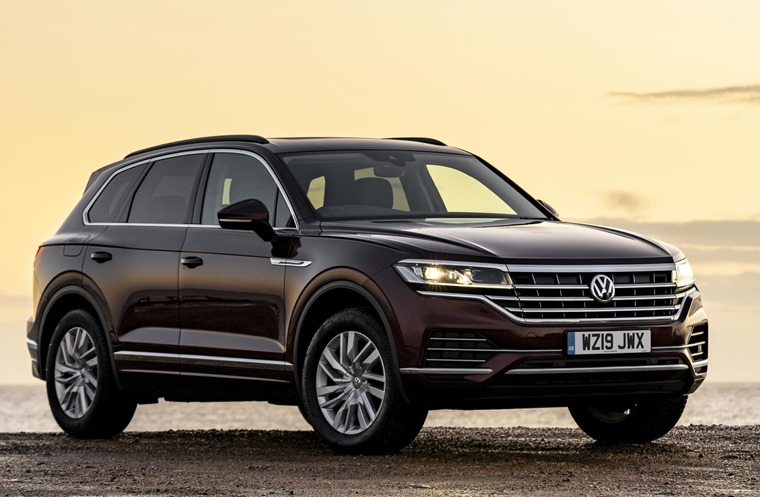 The latest member of Volkswagen's growing range of SUVs brings even more choice for Touareg customers, adding a third powertrain to the model's previous line-up of 3.0-litre V6 TDI engines, with all three units available in SEL, R-Line and R-Line tech specs.
A full 50kg lighter than its diesel counterparts, towing weights remain unchanged with a maximum weight of 3,500 kg possible for all three powertrains.
Orders open today for the first petrol variant of the third-generation Touareg, with first cars expected to arrive in the UK in April.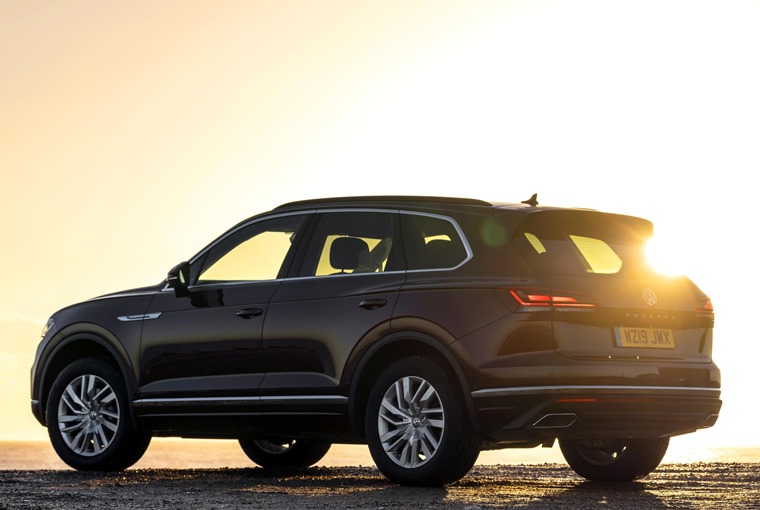 Redesigned with new technology, road-focused styling and a revamped interior, the all-new Volkswagen Touareg heads the brand's youthful product line-up as a paragon of technology, fine design, comfort and driving excellence.
With a firm eye on the premium segment, the Touareg caps off Volkswagen's SUV assault and sits as king of the mountain above the T-Roc and Tiguan.
Debuting with efficient and potent V6 turbocharged engines, the Touareg comes with an eight-speed automatic Tiptronic gearbox and 4MOTION all-wheel drive.

In addition to the TDI and TSI engines, a plug-in hybrid drive with a system power of 361hp is planned for introduction in China. The exact launch date of the Touareg with plug-in hybrid drive in Europe has yet to be set.
All of these engine options are powered through an eight-speed automatic gearbox with standard all-wheel drive. Capable of hauling braked trailer weights of up to 3.5 tonnes, the new car also boasts the latest iteration of Volkswagen's handy Trailer Assist technology to facilitate simple slow-speed manoeuvring.
Even more impressive, the Touareg can now tow up to 3.5 tonnes and park itself while hauling a trailer. Other impressive tech features include automatic distance and lane keeping assist, and the ability to see around corners.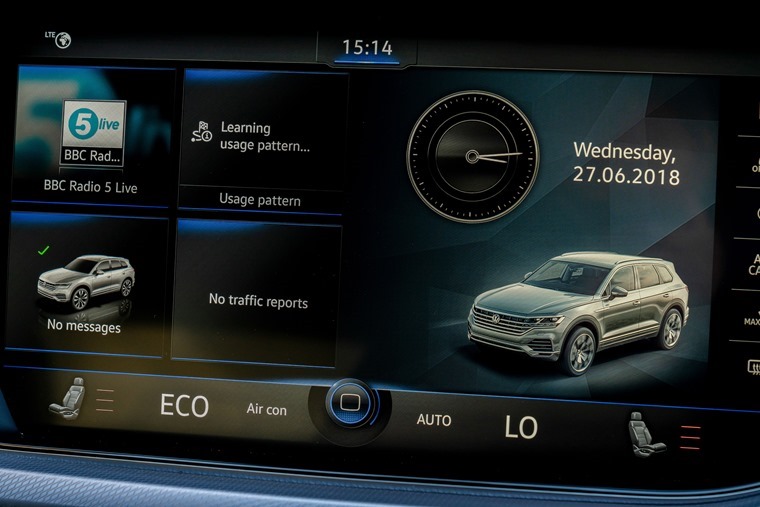 On the inside, Volkswagen is offering a new digital dashboard dubbed the Innovision Cockpit. Instead of traditional analogue instruments it features a 12in screen that shows all the usual driving information and works in tandem with the 15in infotainment screen which is angled towards the driver.
The Innovision Cockpit is the control centre of a new era – an interactive interface in which the information and settings of all essential comfort, assist and infotainment systems converge in one simple-to-use matrix. There's also an optional head-up display which projects information into the driver's field of vision.
Product manager Brian Luckie said: "The addition of a powerful petrol engine to the Touareg range now gives customers three options – the choice between one petrol and two diesel units ensures that there's a Touareg for all customers.
"Being available in the same technology-packed specs as the existing range means that the Touareg's long list of talents now includes the flexibility of being available in both petrol and diesel forms throughout the line-up."