Volkswagen Touareg R: Range-topping 456bhp performance SUV to offer plug-in hybrid tech
Volkswagen has revealed it will add a range-topping new premium model to its flagship Touareg line in the form of a 3.0-litre turbocharged V6 with a 134bhp electric motor.
The first R-Line model to be available as a hybrid, the SUV offers a 456bhp plug-in hybrid powertrain with 700Nm of torque.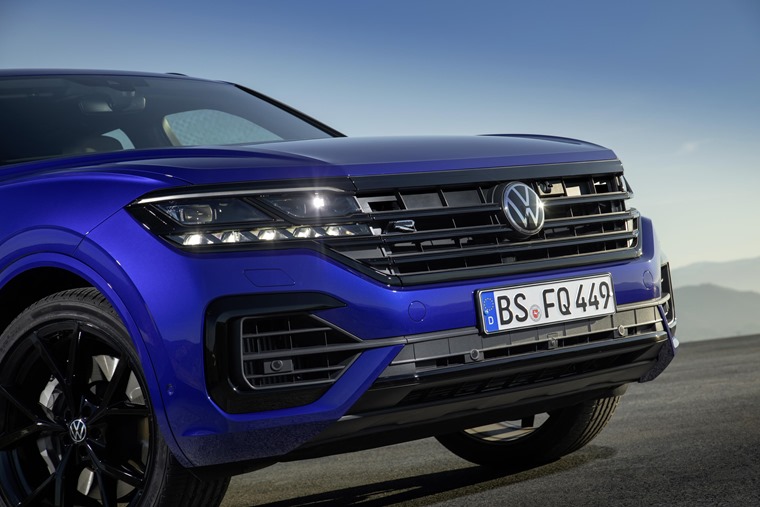 As the Volkswagen brand's flagship efficiency model, the new SUV always starts in all-electric mode and can drive in that mode up to 87mph. The battery capacity is designed so that the Touareg R can cover the average daily commute under electric power alone, and although no range figures have currently been released we'd expect it to be 27-30 miles.
The driver can control the hybrid functions and select the driving profile using the Active Control in the centre console or the corresponding menu in the Infotainment system. These modes include E-Mode for all- electric driving and Hybrid mode for optimised and automatic interaction between the electric motor and the V6 engine.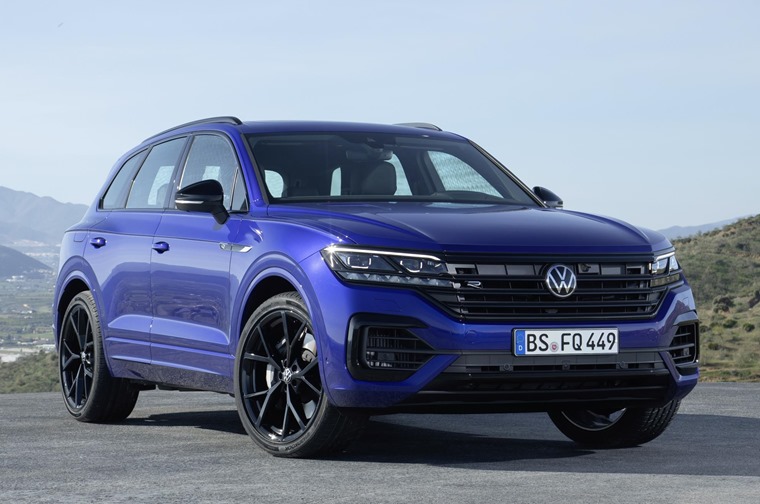 Another first for the Touareg R is that Travel Assist will be available on the SUV for the first time. Combining Adaptive Cruise Control and lane keeping assist, this allows assisted driving up to a speed of 155mph.
The exterior includes unique flourishes including R-style bumpers, air intake grilles with black louvres, black trim strips on the side windows and black exterior mirror housings. Unique 20in-22in alloy wheels further set the R apart.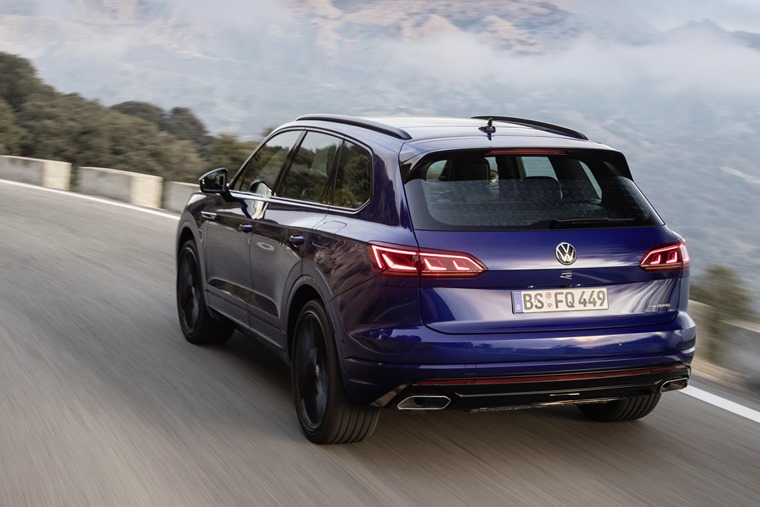 On the inside, a sports steering wheel with paddles is offered while a 15in touchscreen and 12in digital cockpit feature as standard.
The Touareg R also retains the regular SUVs innovative Trailer Assist, making it the world's only SUV PHEV with an optional trailer manoeuvring system.