Volvo XC40 Recharge: first fully-electric Volvo debuts
Future Volvo customers will need to answer one fundamental question: do you want a new Volvo with a cord or without one?
This is the next stage of Volvo's commitment to make all-electric cars 50 per cent of their global sales by 2025, with the introduction of the XC40 Recharge.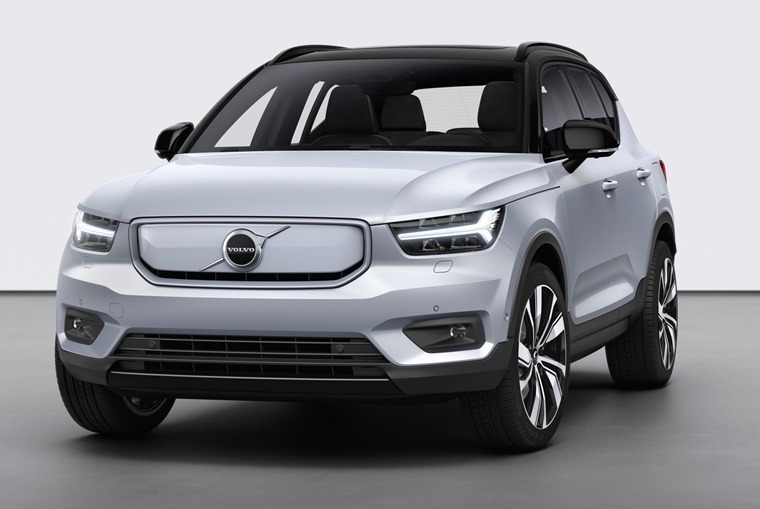 The model is the company's first ever fully electric car and the first model to appear in its brand-new Recharge car line concept. It is also the first Volvo with a brand-new infotainment system powered by Google's Android operating system.
Google Assistant, Google Maps and the Google Play Store will all be built in and offer customers unprecedented personalisation and improved levels of intuitiveness.
The electric XC40 is also the first Volvo that will receive software and operating system updates over the air, placing the company at the forefront of automotive connected services.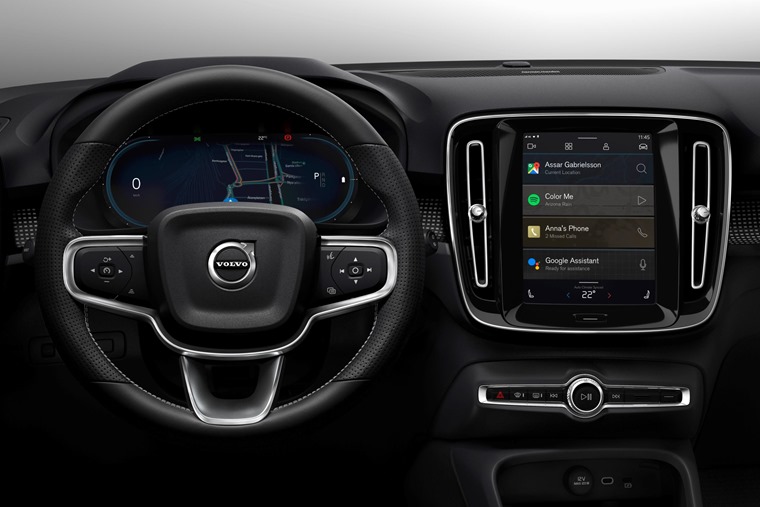 Due to its EV powertrain, the XC40 Recharge gets a different front end to the ICE model. This is because there is no need for a large grille and the streamlined look helps efficiency.
Volvo says beneath the fascia there'll also be a number of sensors linked to the car's advanced driver assistance systems. From the rear, the charging socket is visible in the pillar where you'd usually find the fuel cap.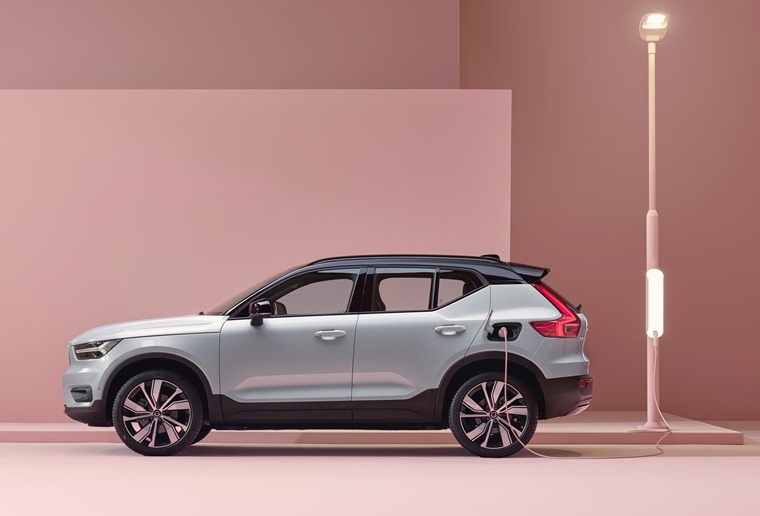 Robin Page, head of design at Volvo Cars, commented: "Without the need for a grille we have created an even cleaner and more modern face, while the lack of tailpipes does the same at the rear. This is the approach we will explore more and more as we continue down the road of electrification."
Unique to the XC40 Recharge, a special front load compartment (or 'frunk') located under the front bonnet provides around 30 litres of extra load space because an electric motor takes less space than a combustion engine.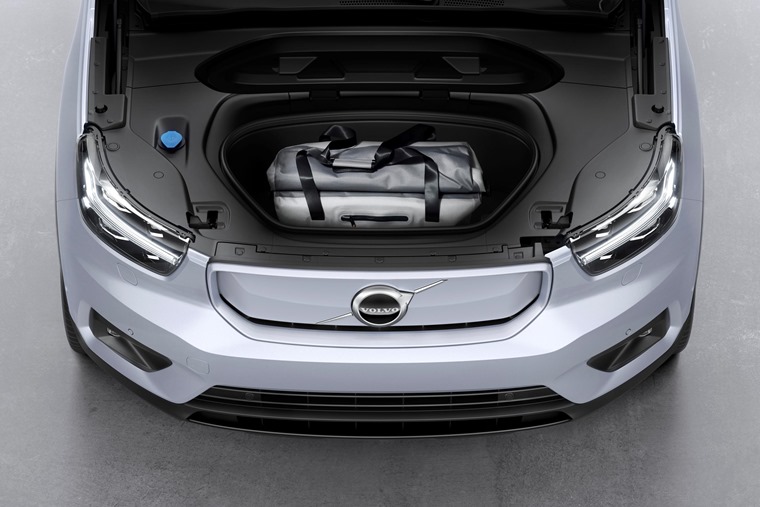 It will offer a range of more than 250 miles on a single charge with an output of 408hp, and can be charged to 80 percent in 40 minutes on a fast-charger system.
Volvo Cars is the only car maker to offer a plug-in variant of every model in its line-up, and to further encourage electric driving every Volvo Recharge plug-in hybrid model will come with free electricity for a year. This will be provided through a refund for the average electricity cost during that period.
"We have said this several times before: for Volvo Cars, the future is electric," said Hakan Samuelsson, President and Chief Executive Officer of Volvo Cars. "Today we take a major new step in that direction with the launch of our fully electric XC40 and the Recharge car line."
Can't wait for the EV model? Check out our video review of the petrol-powered XC40