2020 Volkswagen Golf: Everything we know so far
The Volkswagen Golf MK8 is set to hit the market next year and, following a set of teaser sketches, VW has now revealed a snap of a heavily camouflaged Golf undergoing final testing.
The Golf is very much focused on evolution rather than revolution and that is clear to see in the photo – its design doesn't stray too much from the current car.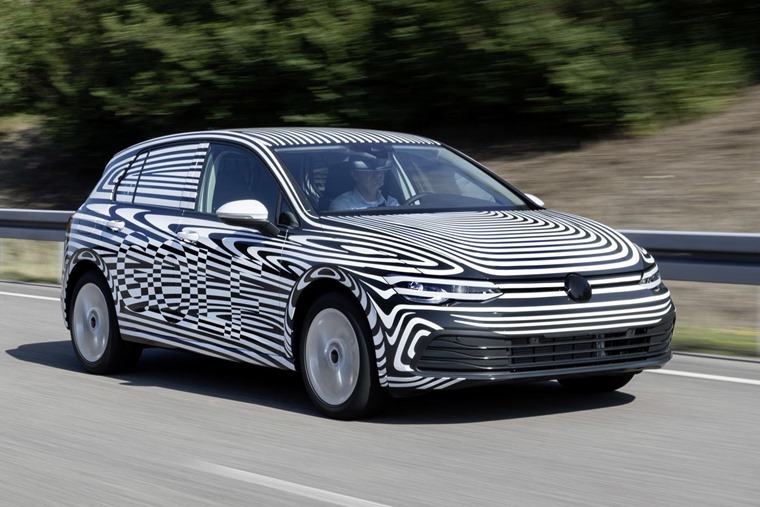 VW knows this all too well, and in its latest press release confirms the Golf's visual DNA is something that makes it unmistakable. It also says the car will have "powerful proportions" hinting at a sleeker, more aggressive look than ever.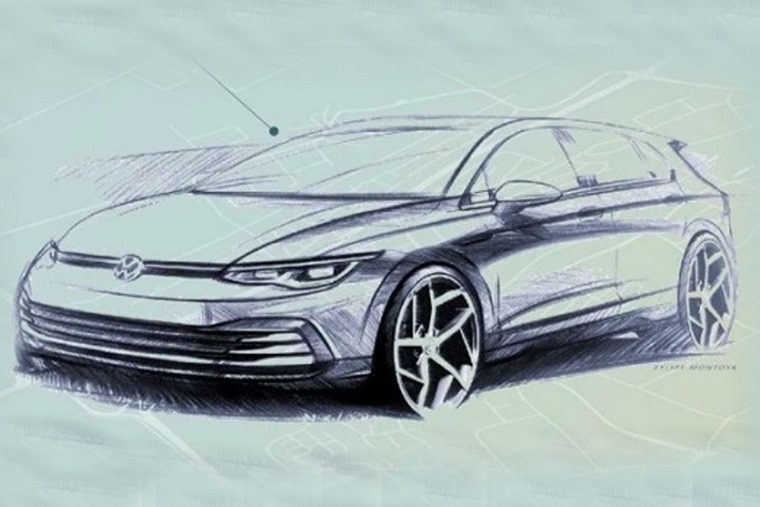 It's clear that it gets VW's latest design language. The front does appear to get a sleeker look though, with the grille set far back into the bonnet offering a similar look to that seen on the Arteon.
It's also expected to be the first model to feature the brand's all-new badging that's likely to be flat, black and white, rather than the 3D chrome badge as fitted to current.
The interior image reveals what we can expect the new Golf's interior to look like. It'll boast a twin-screen set-up with the infotainment system angled towards the driver.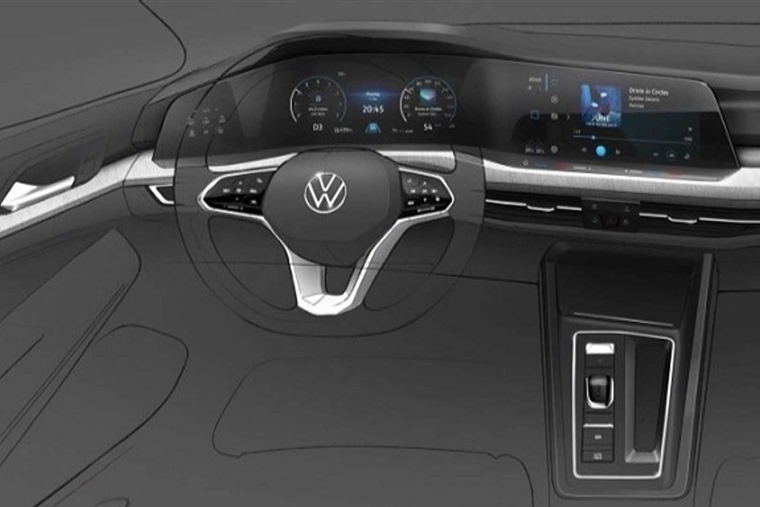 Aiming to safeguard the Golf's benchmark hatchback image, the cabin looks suitably upmarket, with the new tech giving it a very minimalist design.
Aside from the screens, we can't really make much out aside from the row of buttons beneath the central air vents. The absence of any climate control switches indicates that it'll probably be operated via the touchscreen.
The steering wheel appears to be crammed with buttons too, which will most likely be touch-sensitive and double up as controls for the infotainment system. There appears to be a large storage area in the centre console, while aluminium-style trim surrounds the dashboard and merges into the door panels.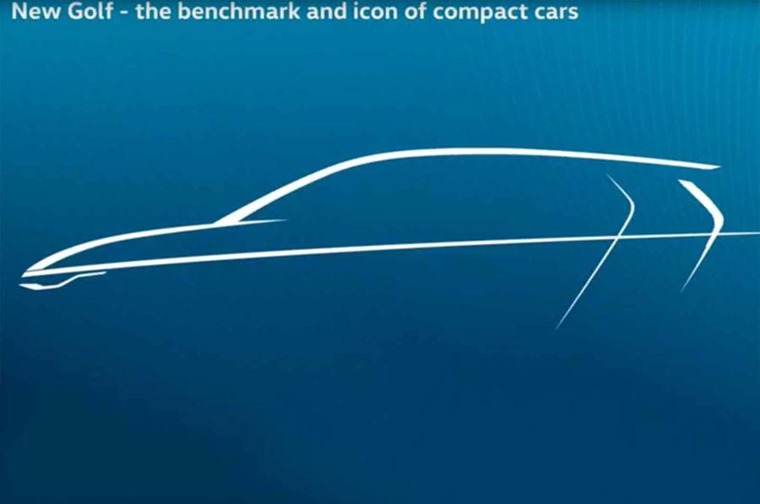 Not a lot of further info has been revealed, but VW did comment that the new Golf will "again set the benchmark in the compact class".
Fuel consumption, CO2 emissions, driving comfort, workmanship and connectivity are top of the agenda, with the car being "fully connected and featuring 48V mild-hybrid drive for the first time".
We'll bring you more info on the Golf as and when details are revealed.