VW T-Roc Cabriolet: A niche too far?
This week Volkswagen announced that production of its new T-Roc Cabriolet has got underway at its factory in Osnabruck. This is also where the vast VW Group empire produces the Porsche Cayman and Volkswagen will be hoping some of that magic rubs off on its new drop-top SUV.
It'll need all the help it can get as this incredibly niche sector has proved a cranny too far for buyers, even in the usually SUV-receptive USA. Take a look at the previous efforts in this area and you'll see they have fallen flatter than their convertibles tops.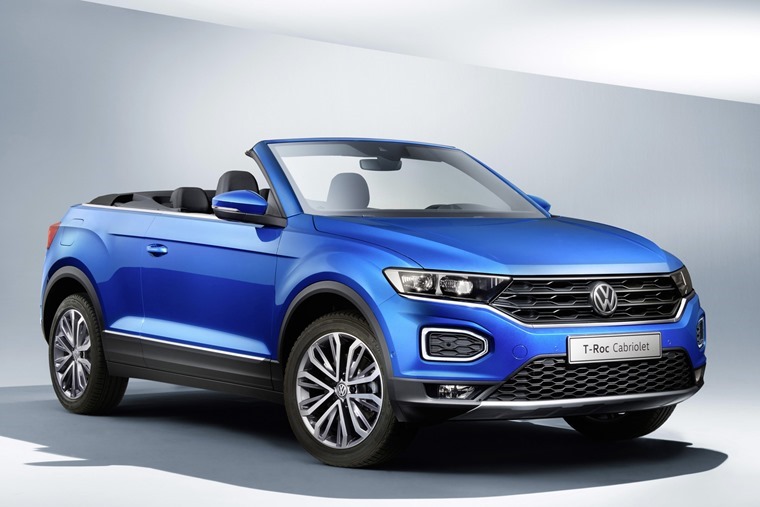 The idea was tested with the Nissan Murano CrossCabriolet, which was only sold in the US and selected other countries. It was deemed too singular a product for European tastes and even open-top loving Brits were denied the chance to drive the stylistically challenged folding roof Murano.
Next to attempt the Emperors' clothes trick of charging more for fresh air was Land Rover with the Range Rover Evoque Convertible. This was a much more harmonious-looking car than the Nissan effort and came with that all-important Range Rover badge to give it plenty of kerb appeal.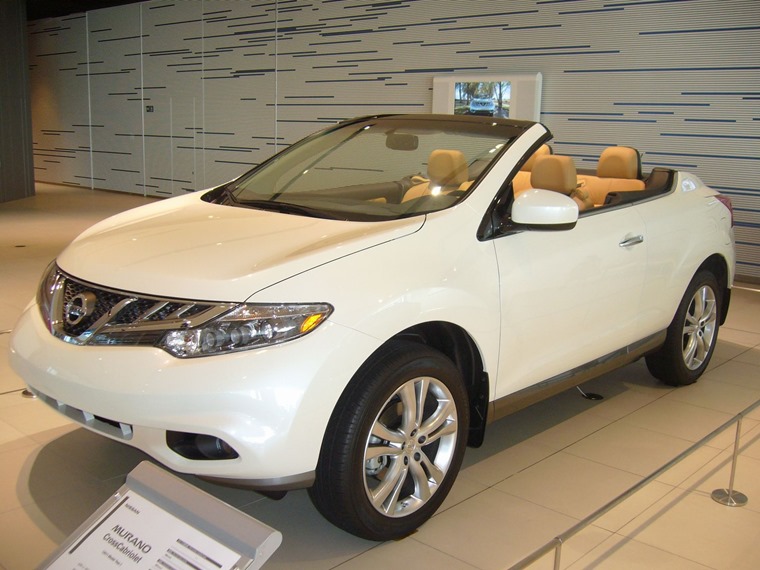 However, even in the US where the sun shines almost all of the time, the cloth-roofed Evoque failed to find favour. Perhaps because in these places many prefer the air-conditioned comfort of an SUV with a solid roof or they just found the Evoque too dinky, it didn't sell well. It's also telling that Range Rover is not busting a gut to add a convertible version of its second generation Evoque.
So, Volkswagen has a challenge on its hands to convince buyers that its T-Roc Cabriolet is the way forward when you want some fresh air fun in a car with a VW badge. In the past, this role was ably filled by the classic Beetle Cabriolet, followed by the Karmann Ghia and successive generations of Golf. Out of all those, the Mk1 Golf Cabriolet has stood the test of time best and is now happily enjoying its status as a modern classic.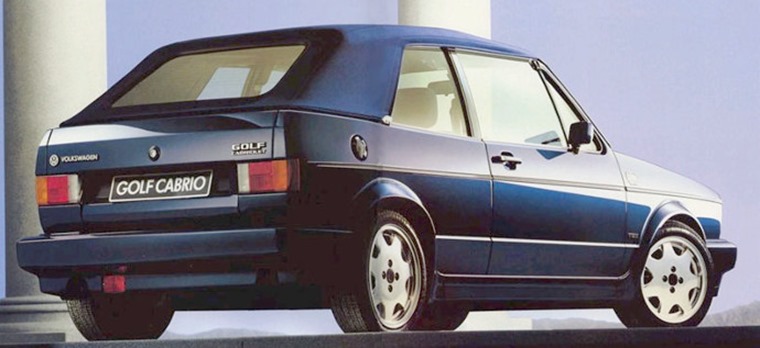 More recently, Volkswagen has carried on offering Golf Cabriolet, but its's sold in penny numbers and not even the retro appeal of the new generation Beetle in drop-top form has stirred queues outside of VW dealer showrooms. That's a pity, in some ways, as the updated Beetle based on the Golf platform was quite a pleasant open-top and made more sense than the fixed-roof model that never enjoyed the same chic appeal as its Mini rival.
All of this means the T-Roc has to appeal to a broader base of buyers than just a Beetle or Golf driver. Therein lies part of the problem for the Cabriolet. People choosing a small hatch or a convertible derivative of one have made a choice not to opt for an SUV, so it seems odd to think they will swing in that direction because it has now had its roof lopped off.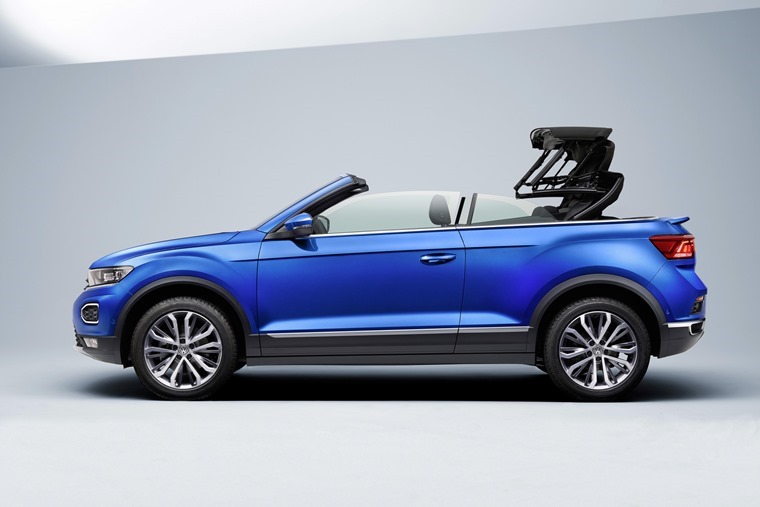 Volkswagen will counter by saying the T-Roc Cabriolet is much more than a standard T-Roc with a soft-top in place of the standard roof. And they'd be right. The majority of the new Cabriolet's body structure is new and it has a 37mm longer wheelbase. There's additional strengthening in the side panels, windscreen frame, underbody, crossmembers, doors and the lack of rear doors also helps keep the body stiff.
The engineers at VW have also worked hard to ensure the T-Roc Cabriolet has some decent boot space, which is a perennial bugbear with many open-tops. VW says the T-Roc's is one of the fastest operating soft-tops in the business as it needs just nine seconds to go up or down. It can also be used on the hoof at up to 19mph.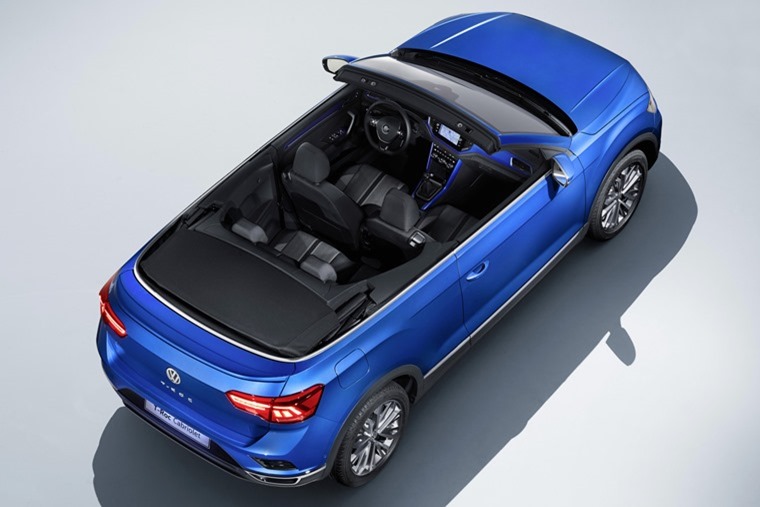 On top of that lot, Volkswagen also points out the T-Roc Cabriolet comes with two usable rear seats and enough headroom for adults to sit in there when the roof is up. Again, this is an impressive feat of engineering, but it's one we fear is probably in vain.
How so? Well, most convertible buyers tend to be, how shall we put this politely, of a more mature stature. In other words, they don't need to cart kids around, so back seats become somewhere to chuck the shopping and they can do that perfectly well in the boot of a Mazda MX-5 or Porsche Boxster or Mercedes C-Class Cabriolet or whatever other form their open-top thrills come in.
You'll note that two of the above alternatives to the T-Roc Cabriolet are sports cars and that's another area where an SUV convertible is going to have a hard time finding many drivers keen to get behind the wheel. Simply put, we associate open-air driving with a certain joie de vivre and this is where two-seat sports car deliver in spades. We'll put up with their less practical nature because they do one thing brilliantly and that's making the drive more fun on even fairly dull commute. Doing this in an SUV that doesn't handle as well holds less charm, especially if you're one of the passengers in the rear seats being blustered about by the wind.
None of this seems to matter to Volkswagen. It freely admits the T-Roc Cabriolet is a car built because they can and it's a chance to show off its engineering skill and even its more fun side. This makes it all the more puzzling why VW didn't go down the route of a simple, affordable sports car to take on the Mazda MX-5, such as its 2009 Concept BlueSport. That show car could have been dusted off and put on sale unchanged from its launch 10 years ago and there would be hordes waiting to sign on the line.
It's much harder to see anyone get enthused about an SUV drop-top like the T-Roc Cabriolet. This isn't just a niche too far, it's just one that doesn't really exist outside of a few marketing bods' minds and history has proven this with the Murano and Evoque exercises. Not even the burly power of VW's corporate muscle will be able to convince drivers the T-Roc Cabriolet is the right car for them.