Weekly round-up: Toxins, Trotters, trying to charge a GTE, mispronunciations and more
Shall we get down to business or do you want some dirty talk first? Ok. The week started with the introduction of the T(oxin)-Charge in London.
Covering the same area as the existing congestion charge zone - all of central London to the south of King's Cross station, to the east of Hyde Park, west of the Tower of London and north of Elephant and Castle – the cost for filthy pre-2006 diesel and petrol vehicles to enter the area is now an additional £10 on top of the £11.50 congestion charge.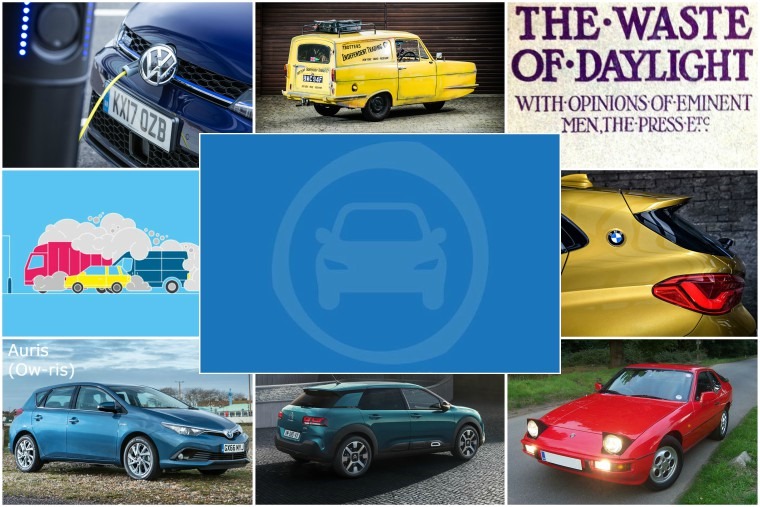 The surcharge is aimed at combating the increasing levels of air pollution in the capital and is expected to affect 10,000 cars, vans, buses, coaches and lorries which do not comply with Euro IV emissions standards.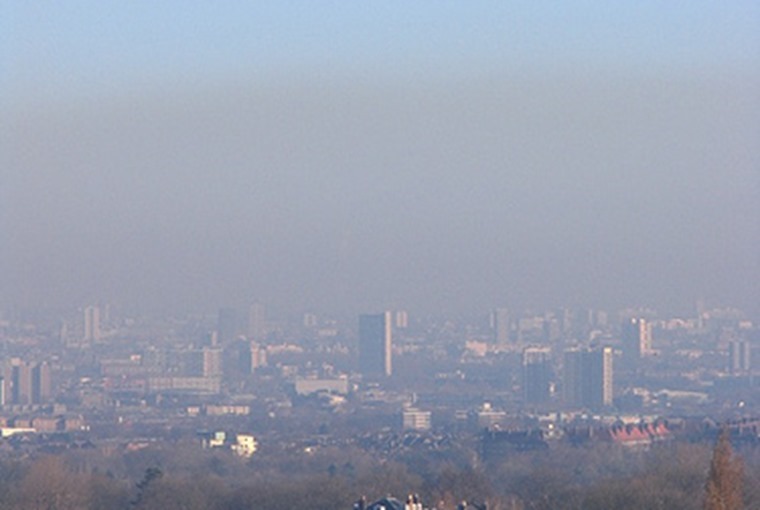 This isn't the only plan that is in the works to try and clean up London's smog problem. London Major Sadiq Khan also plans to introduce an Ultra Low Emissions Zone a year earlier than planned, in 2019.
Despite doing the rounds in Peckham and having to make it to outdoor and indoor markets all around the capital, we doubt Del Boy's Reliant Regal three-wheeler will make it unscathed through all of the emission-related changes going on.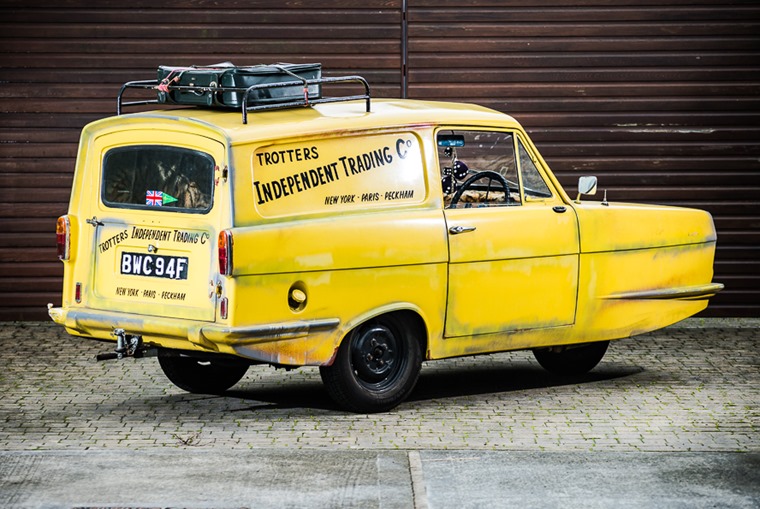 As one of the most recognisable and loved classic cars of the small screen, this 1968 gem will be up for auction at Silverstone Auctions' Classic Motor Show Sale at the Birmingham NEC on 11 and 12 November.
It appears exactly as it did on screen, complete with tiger print interior and Trotters Independent Trading Co decals and includes accessories from the show including a "Tax in Post" window notice, nodding tiger, set of furry dice, personalised foot mats and a set of blow-up plastic dolls. Cushty!
One car that will definitely be welcome is the Volkswagen Golf GTE. Howard Ritchie recently took the plug-in hybrid for a spin to find out real-world MPG figures, charge times, and other issues which might concern you about making it your everyday car.
One fun aspect we found with the GTE was the hilarious-yet-not-accurate electronic engine noise you can produce at the touch of a button. Nissan has taken that a step further with the reveal of their dedicated soundtrack for what its electric vehicles of the future will sound like.
Unleashed on the unsuspecting crowds at the Tokyo Motor Show, Nissan introduced Canto – what it describes as the "future sound of Nissan's electrified vehicles". You can listen to what it sounds like yourself in the video below.
That's a few years down the line, and in the here and now you can continue to listen to the gentle hum and rev of some new motors.
Citroen revealed the new C4 Cactus late this week. This comprehensive refresh features a subtler, hatchback-like exterior, an all-new suspension system, extra safety tech and additional drivetrain options.
The most obvious visual change is a much subtler set of airbumps. They were arguably the most distinguishing feature of the outgoing model and, while they're still present on the new car, they are much lower and slimmer.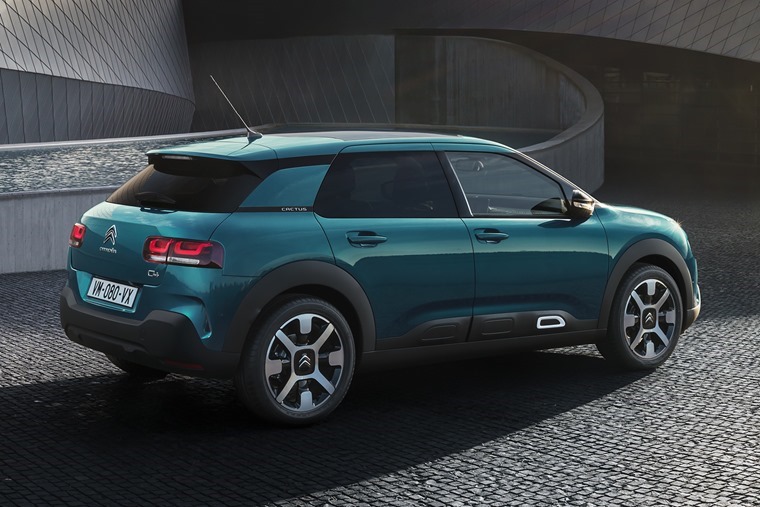 Drivetrains go unchanged, although there are two additional options for plusher trims – the 1.2-litre petrol engine is now available in more potent 138bhp form, A more powerful 118bhp diesel engine will join the range too, although it'll only be available with an automatic transmission.
The most significant change for the C4 Cactus however is in the suspension department, where Citroen has employed its new Progressive Hydraulic Cushion system which promises to deliver a "magic carpet ride" – something Citroen was famed for in the past.
It's not been a smooth ride for BMW this week, with details on the new X2 leaking hours before its official debut. That's no shock though, it's becoming a regular occurrence, but let's not speculate on that.
As the name suggests, the X2 sits between the smaller X1 and larger X3 but gets a chunkier, sportier appearance than either of them.
Although many classic BMW designs like the trademark kidney grille are present, its appearance is rather more daring than we're used to seeing from BMW, and it is clearly designed with the increasingly crowded crossover market in mind.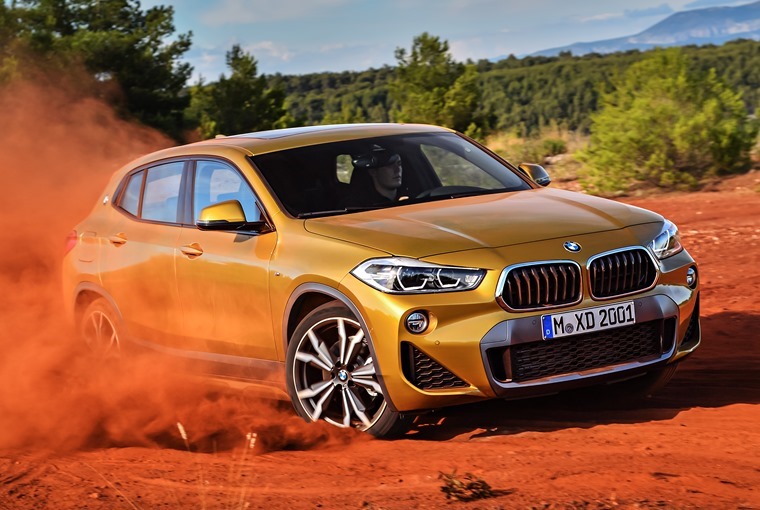 Customers will have a choice of a two-wheel-drive (sDrive) turbo petrol S20i, producing 228bhp and two four-wheel-drive (xDrive) diesels that produce 118bhp and 228bhp respectively.
Other engines will join the line-up later, including two 1.5-litre three-cylinder petrols and another two xDrive diesels.
Cactus and X2 are pretty easy to pronounce aren't they? That's not always the case with new cars though.

We've collated a bunch of some of the more challenging new cars to pronounce, or ones you may have been pronouncing wrong all this time. So if you don't know the correct way to say Auris, Ioniq or Tucson we can spare your blushes.
Sick of the dark start to your morning and wondering when the clocks go back? Good news, it's this weekend! The bad news is that road safety organisations, in their perennial groundhog day-like state of being, have rolled out their yearly warning about the danger of daylight savings.
Road safety organisations like RoSPA and GEM Motoring Assist continue to call for a change from the current regime of GMT in the winter and GMT+1 in the summer, to Single/Double Summer Time (SDST).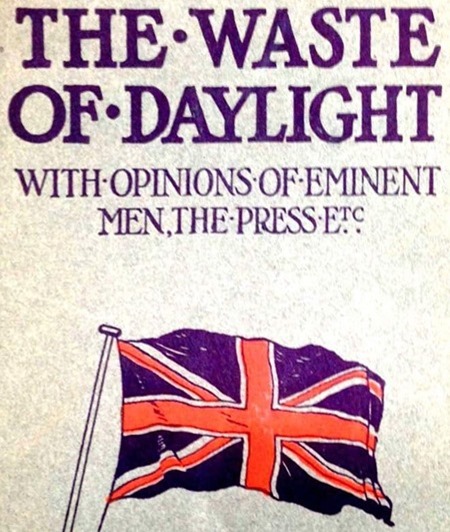 This would move the clock forward to GMT+1 in the winter, and GMT+2 in the summer. This would increase evening sunlight year-round.
On the other hand, it's as much the weather as the darkness that can lay claim to contributing to road casualty statistics in winter, but surely an extra hour of daylight at peak hours would improve driving conditions?
Every year this argument gets rolled out and every year nothing changes, so once again at 2am on 29 October the clocks will go back one hour.

And finally, speaking of turning back the clock, we've taken a trip down memory lane and had a look at some must-have options and accessories of days gone by that you don't find on or in cars anymore. From pop-up headlights to beaded seat covers, get all nostalgic and/or realise how good we have it in modern cars.
Anyway, my ride's here. Have a good one!