Weekly Wheelspin: 508 Fastback on film, power for your pound and pre-pay petrol pumps
Bonfire Night is officially out of the way, which means the next big event is… Christmas. It's nearly here, or so the TV ads would have you believe. But let's put that to one side for a minute (preferably another month at a minimum). What's been going on in the car world over the last seven days?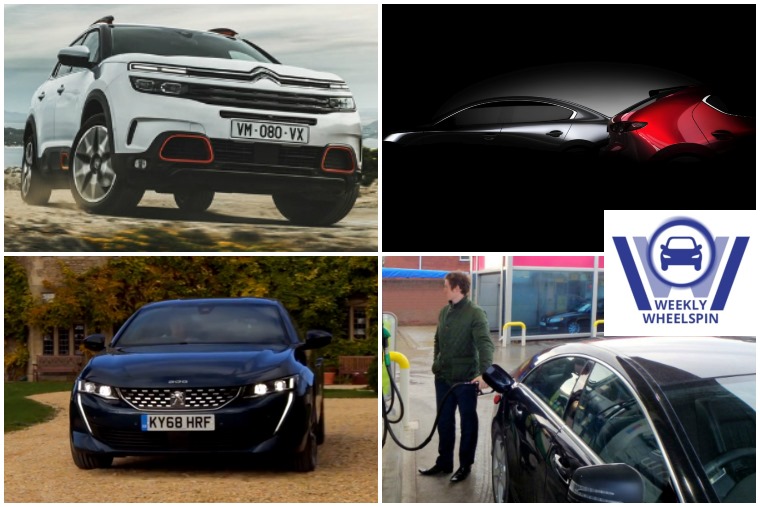 Reviews, news, the latest lease deals. Whatever you're looking for, we've got you covered this week…
In the news
In the news spotlight this week is the all-new Mazda 3 that's set to be revealed in a few weeks at the Los Angeles Motor Show. It's set to feature styling borrowed from a concept we saw at Tokyo last year, while the engine line-up will feature the brand's latest Skyactiv-X petrol units – designed to offer the efficiency of diesel while producing significantly less emissions. Its sleek styling and an upgraded cabin should mean it'll be competing with cars like the Audi A3 and BMW 1 Series, rather than its traditional main rival – the Ford Focus. Here's a teaser…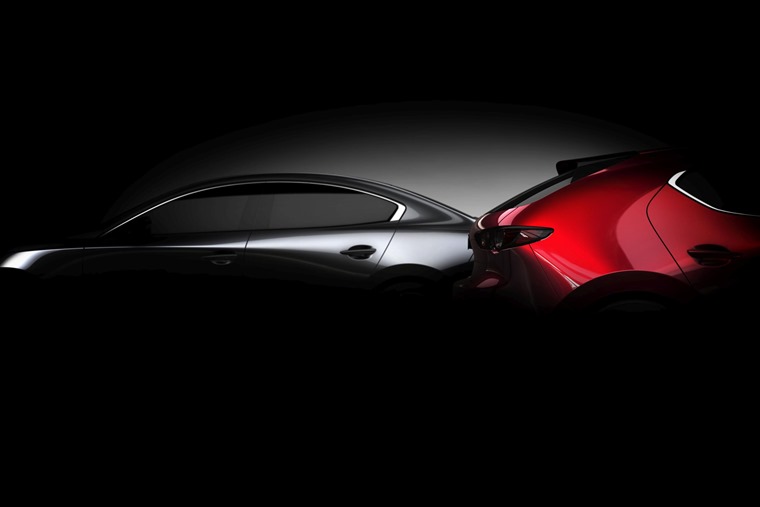 We also got more info on the upcoming Skoda Scala hatch on Wednesday. Well, when we say more info, we mean a sketch of the interior. We do now know it's set to feature the biggest infotainment screen in its class, though, along with a host of driver assistance tech.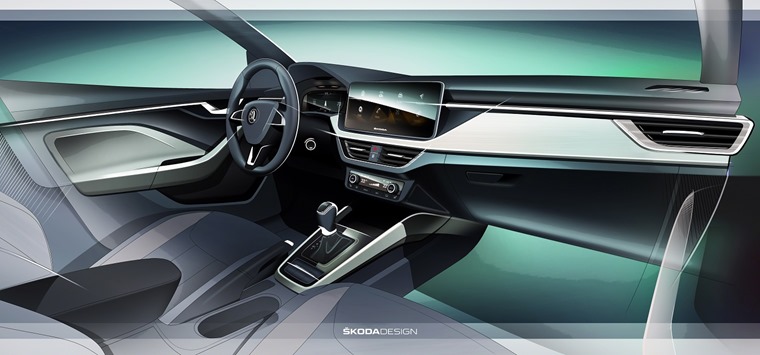 Citroen revealed pricing and specs for its new C5 Aircross SUV. Lease rates are to be revealed, but it'll cost from £23,225 when order books open on 3 December. For those of you that prize a decent-sized boot, you'll be glad to hear it gets a massive 720 litres of capacity. Would you have one instead of a Qashqai?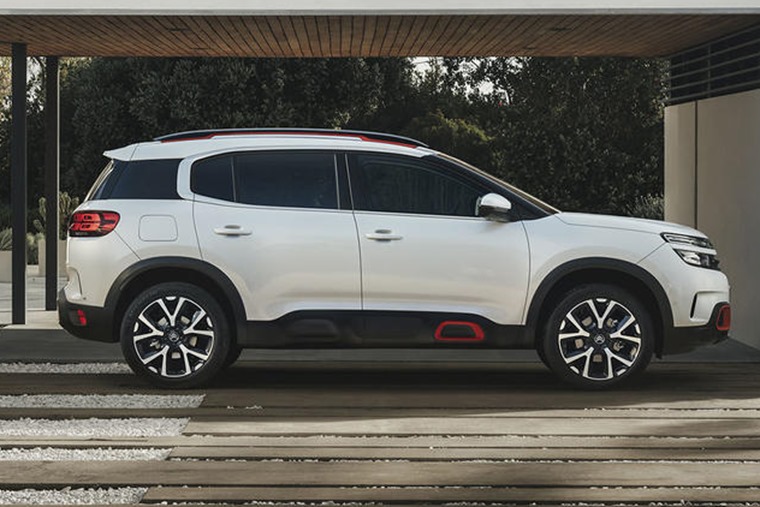 Petrol has been in the headlines over the last few days. Firstly, because the price of unleaded is at near-record highs, and secondly, because a police chief has called for forecourts to introduce pre-pay pumps to reduce the amount of people that drive off without paying. Fuel theft, or 'bilking' as it is known, has increased significantly over the last year.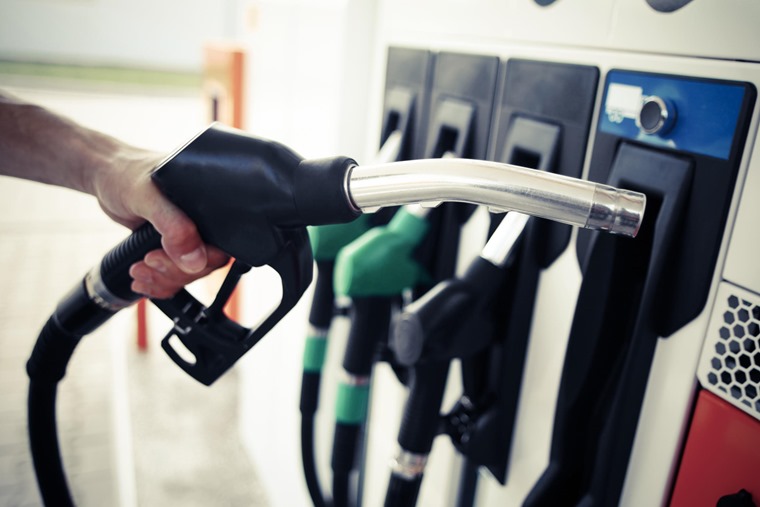 Chief Constable Simon Cole reckons the only reason filling stations don't already do this is because they want to ensure customers spend more money by coming into the shop. What do you think? Would you mind paying before fuelling up, or would it make you fill up elsewhere?
On social
Ford has been in a pickle for a while, and has ditched its small car and saloon line-up in the United States to cut costs. It also has a focus on the future, although at this point we're not exactly sure what it wants to be. The latest example? It just bought a start-up company that makes electric scooters.
Ford Smart Mobility acquires electric scooter rental company Spin https://t.co/2McH8FtXYi pic.twitter.com/ipNZlfW0gK

— Forbes (@Forbes) November 8, 2018
We've all heard that car companies will transform into mobility providers in the coming years, but is this a step (or a scoot) too far?
Ford, trying anything at this point, buys a scooter company https://t.co/4c91gr0oit pic.twitter.com/CU5fiCOUFa

— Jalopnik (@Jalopnik) November 8, 2018
Features and reviews
The new Peugeot 508 is a quantum leap ahead of the old one in possibly every area, but can its tech-filled interior and coupe styling sway people away from premium German brands? Road tester extraordinaire Howard Ritchie has been putting it through its paces.
You can watch his thoughts in full above, and check out deals on the 508 Fastback by clicking here.
Infotainment systems. Now a feature on even the most basic of cars, they are now part and parcel of the driving experience. But which ones are best? Some are too fiddly, others over-sensitive. Neil Thomason's been considering which system reigns when it comes to new car infotainment systems.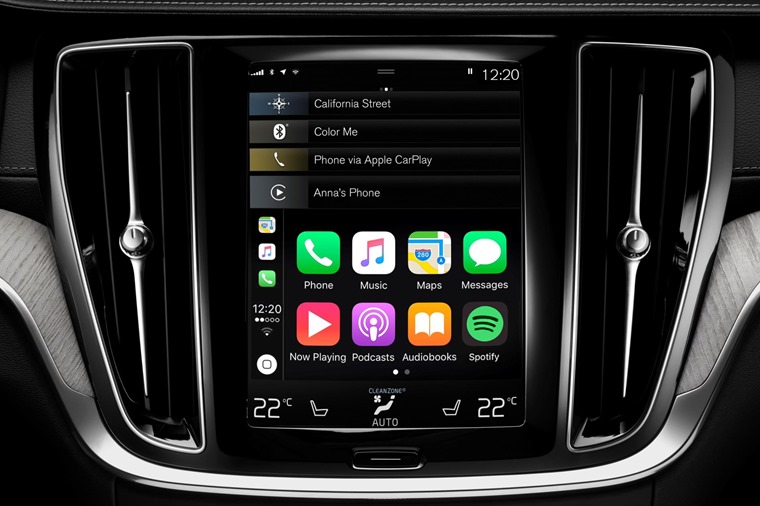 Leasing dealhunters
We were treated to the release of a Mercedes road map this week, which the brand quietly released as part of its quarterly results. It might sound a little dry, but it actually gives us a good idea of which new models are launching and when.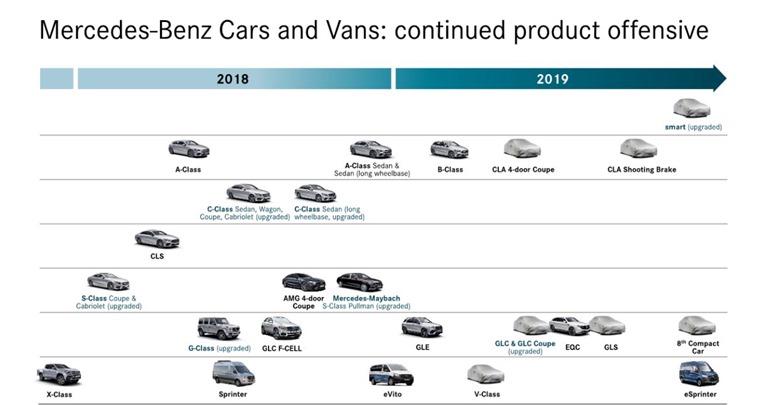 The new A-Class Saloon, for example, is already available to order. But what about the electric EQC and all-new GLB? We reveal all…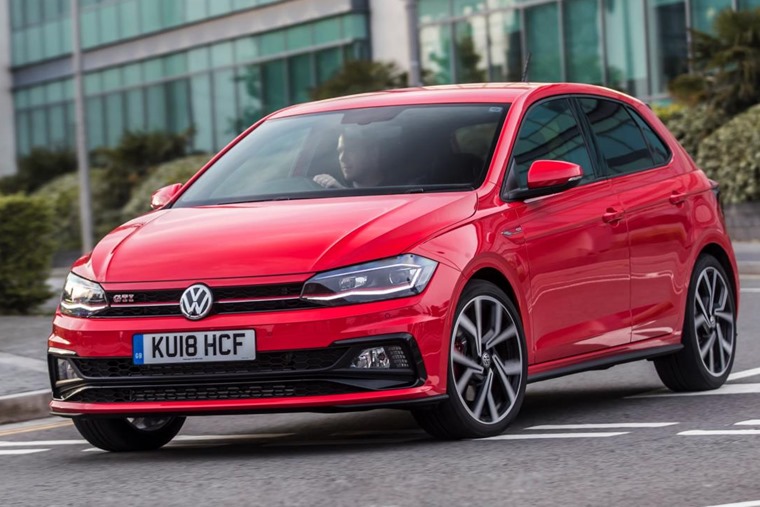 Like your cars with a bit of oomph? Well as important as a car's power to weight ratio is, at ContractHireAndLeasing.com we're more concerned with your power-to-pound ratio. If you're a fan of all things fast and like getting your money's worth, just how much bang for your buck can you get if you lease? Here's five that fit the bill…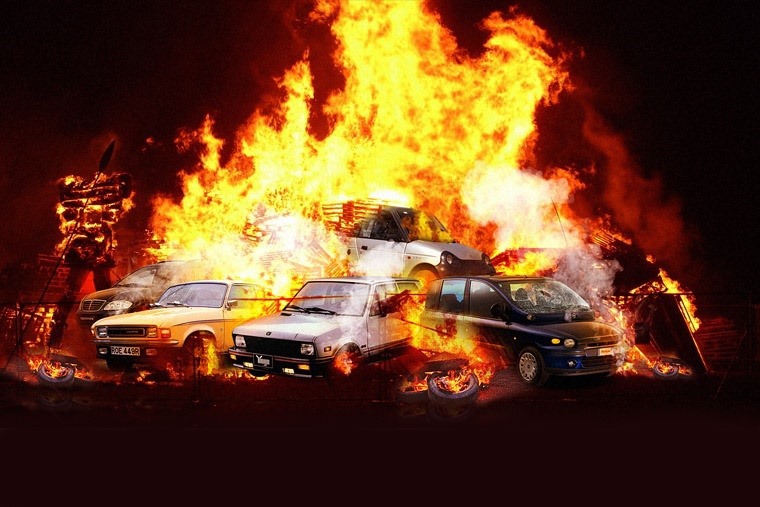 Finally, we'll leave with a bang. Yes, Bonfire Night may have passed, but that won't stop us sharing the cars we'd most like to burn on the bonfire with you. Toasted Austin Allegro anyone?