Weekly Wheelspin: Electric worry, a pocket rocket, a body-building meter-maid and more
We've declined the invite to the D-list Royal wedding from *squints at invite which has been rained on by Storm Callum* … Princess You Genie and Mr Brokeback??? … in order to bring you up to date on the motoring maelstrom you may have missed this week.
So let's wheelspin away…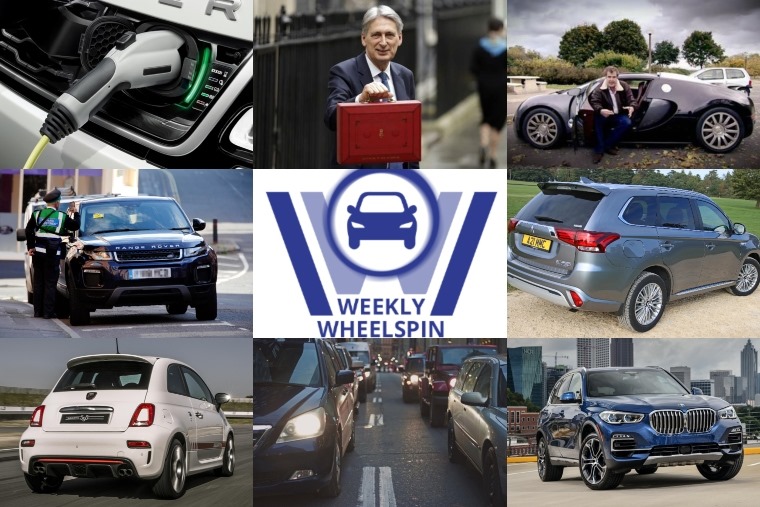 In the news
Ahead of the autumn budget, due to take place at the end of October, the BVRLA has urged the chancellor to stimulate the plug-in electric vehicle market and support the vital role played by the company car.
Outlining four recommendations in particular, the BVRLA has asked the government to:
Freeze Company Car Tax at 2018/19 rates
Eliminate unintentional tax increases arising from the transition to WLTP
Bring forward the 2% Company Car Tax threshold for Zero Emission Vehicles to 2019/2020
Publish 4 to 5 year view of future Company Car Tax Bands
"We welcomed the 'Road to Zero Strategy' and our industry responded by issuing its own 'Plug-in-Pledge', which would see its electric and plug-in hybrid fleets grow to 720,000 by 2025," said BVRLA chief executive, Gerry Keaney.
*record scratch*
Hold on there. The BVRLA appear to have jumped the gun a bit, as a mere two days after making this statement the government came out and announced plug-in hybrid vehicles will no longer be eligible for its grant of £2,500. It has also been confirmed the grant for electric cars will be reduced from £4,500 to £3,500 at the same time.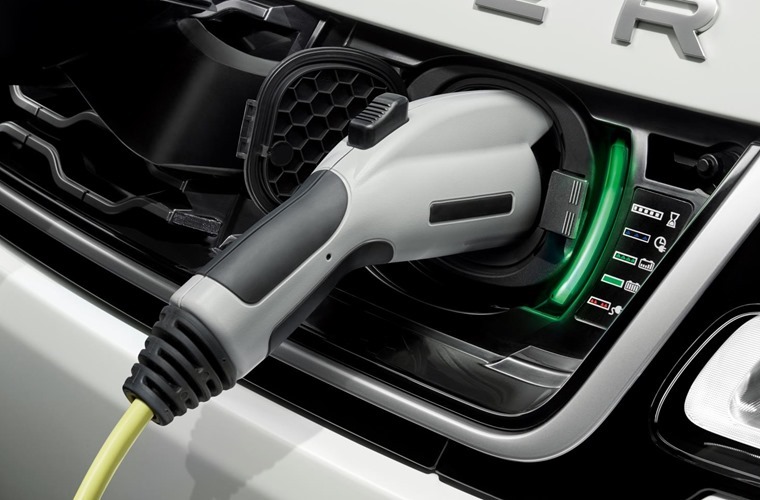 All in all that means just 19 cars will be eligible for the plug-in car grant, with 20 models no longer qualifying under the new rules.
The government claims the scheme – which has supported more than 160,000 cars since 2011 – was changed because EV prices are falling...
A statement read: "With plug-in hybrid models like the Mitsubishi Outlander becoming more popular among consumers, the government is focusing its attention to zero-emission models such as the Nissan Leaf and BMW i3".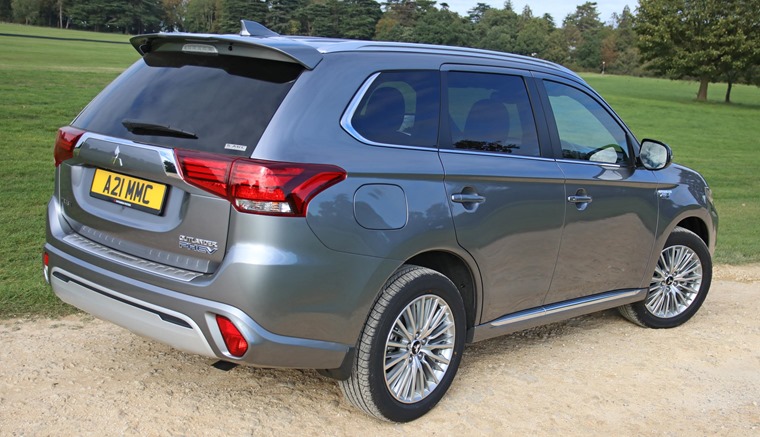 While this announcement doesn't necessarily cover the points the BVRLA broached, it will have certainly given them more to chew on if they are to actively and effectively represent their members.
And what sound will these EVs make? Currently, they're silent, and no that won't be replaced by the anguished cries of their owners having to fork more money over for one.
As far as the I-Pace goes, Jaguar has designed a unique Audible Vehicle Alert System and it sounds almost car-like.
Tested by members of Guide Dogs for the Blind, Jaguar's engineers developed a sound that can be heard at speeds up to 12mph and which exceeds the 56dB(A) minimum required by forthcoming European legislation for all new EVs from July 2019.
The alert is emitted from a speaker located behind the front grille and can be heard in every direction. The alert increases in pitch and volume depending on the speed of the vehicle and, when in reverse, is accompanied by an additional tone to indicate the change in direction.
If only there was a sound to signify a government policy change in direction… *blows raspberry*
Leasing dealhunters
We've updated all of our deal articles recently, so whether you're looking for a car for less than a fiver a day or an SUV for under £250 or even an Audi to suit your individual budget, we've got you covered.
Check out all of our deal articles here…
If you've specifically got the BMW X5 in your mind as your next lease, then good news as lease deals are available now!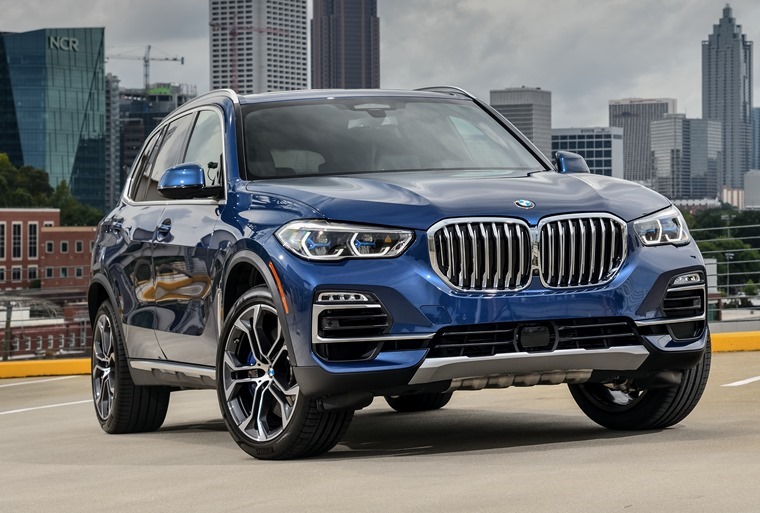 Offering drivers one of the most advanced and all-road-capable BMWs yet, prices start from around £565 per month.
On social
Though it's a little bit early for panto season, one of the true villains of 2018 was recently exposed by The Sun.
Zoe Brunt, the body-building meter-maid dubbed 'Britain's most evil traffic warden', was found to be gloating on Facebook about fining drivers, relishing the fact one man was reduced to tears in front of her and boasting about how she parks on double yellows. Boo! Hiss! etc etc.
Like any good panto villain, it appears she got her comeuppance as her furious bosses at parking firm APCOA suspended her before she described herself on the social media site as having 'left' the company.
Maybe she'll become a bus driver next… or a train ticket inspector…
Latest reviews
If someone asks you to picture a hot hatch, you'll most likely be conjuring up images of Volkswagen's iconic Golf GTI or the mental Honda Civic Type R. But these cars are also a long way from their roots. Hot hatches were initially designed pure and simply for fun. Relatively affordable fun.
With this in mind, we recently took a spin in the Abarth 595, turning Fiat's little city car into one of the most affordable pocket rockets on the market.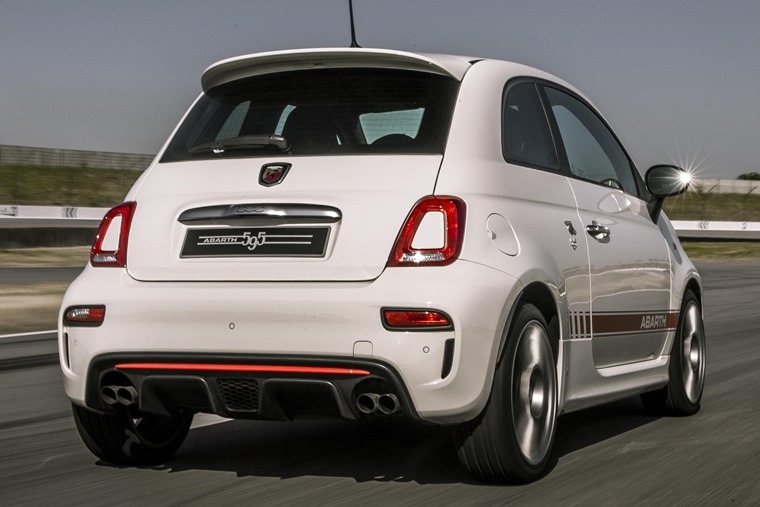 Check out our five reasons why the Abarth 595 is a hidden hot hatch gem…
And finally…
Thirteen years ago this week, the Bugatti Veyron 16.4 was unveiled in Madonie, Sicily. With a top speed of 253 mph, the Veyron featured an 8.0-litre, quad-turbocharged, W16 cylinder engine which in laymen terms is the equivalent to two V8 engines bolted together.
It also gave us one of the most entertaining Top Gear challenges ever (when that show was fun):
That would explain why it won Top Gear's Best Car Driven All Year award in 2005 and why they also named it their Car of the Decade.
Only 450 Bugatti Veyron's were produced in a span of ten years. The final production vehicle, a Grand Sport Vitesse titled "La Finale" was displayed at the 2015 Geneva Motor Show.