Weekly wheelspin: Model 3 mileage revealed, voluminous Volvos and Santa's RS6 Avant…
With the winter of discontent rumbling on in Westminster, we're getting in the festive mood at Leasing.com, as this week's content attests. More on that later, but for now, what else has been going down in what is traditionally a quiet month for the motor industry?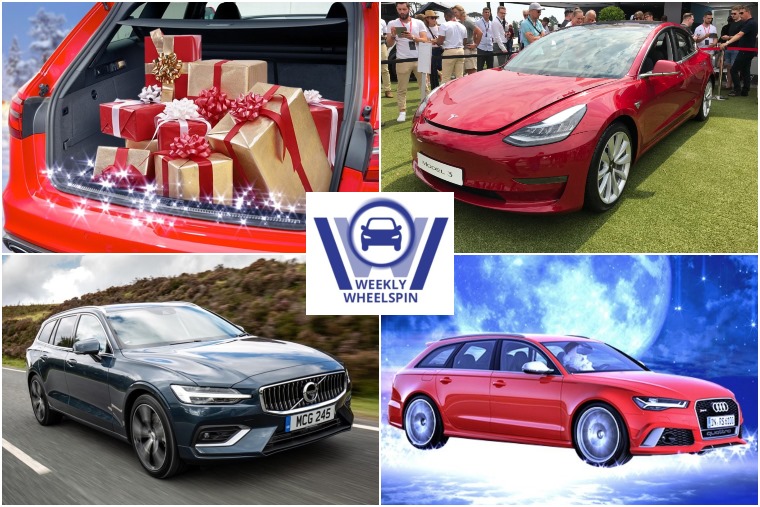 Here's our weekly wheelspin of news to keep you in the loop…
News
First up, we've got the BMW 3 Series that officially launched in Europe this week. We've known what to expect from the seventh generation of this iconic saloon for a while now, but it's now been confirmed UK order books will open in the new year, with deliveries beginning in March.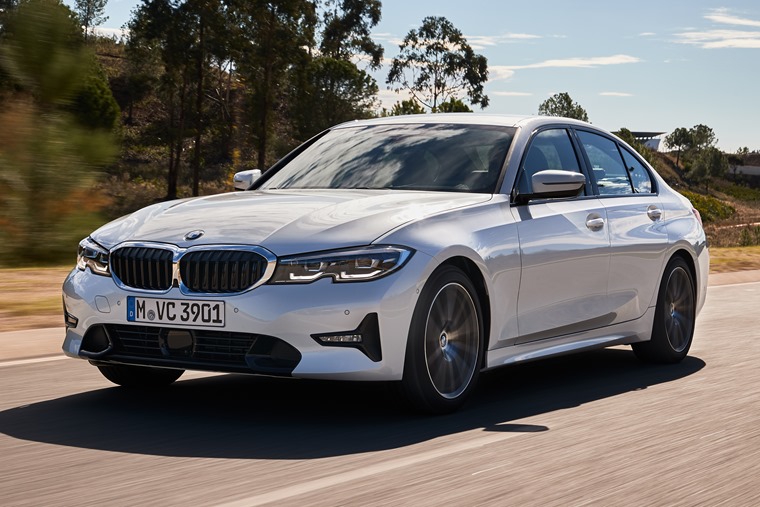 Codenamed the G20, it's one of the most significant cars of the year and sits on an all-new platform that includes a hybrid option. Here's what you need to know.
Following the confirmation of its latest round of tests, Euro NCAP announced its 'Best in Class' awards this week too. Most of the models tested in 2018 were new to the market, and an impressive amount of them achieved the maximum five-star rating which, considering Euro NCAP's increasingly gruelling assessment process, reflects the improving safety standards of new cars. These are the ones that came out on top.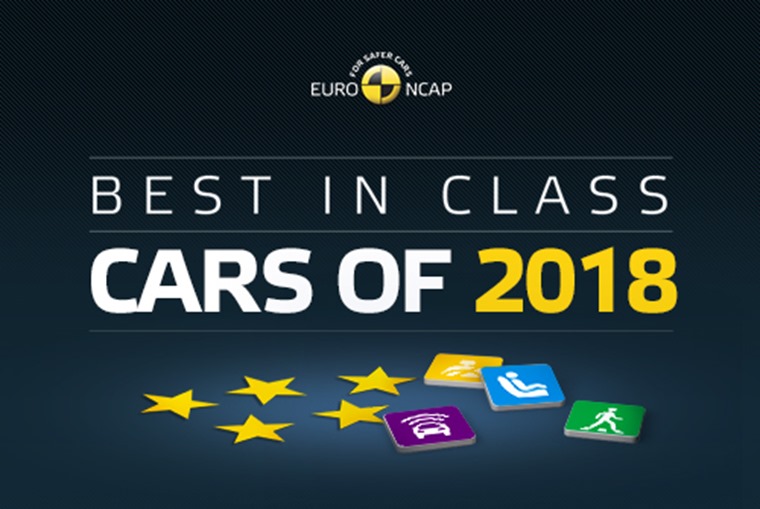 It's been a big week for fast Volkswagen Group SUVs that aren't actually Volkswagens, with prices announced for the Cupra Ateca and some more details on the 237bhp seven-seat Kodiaq vRS. Seat also revealed pricing for its version of the Kodiaq – the Tarraco – albeit with more sedate power plants.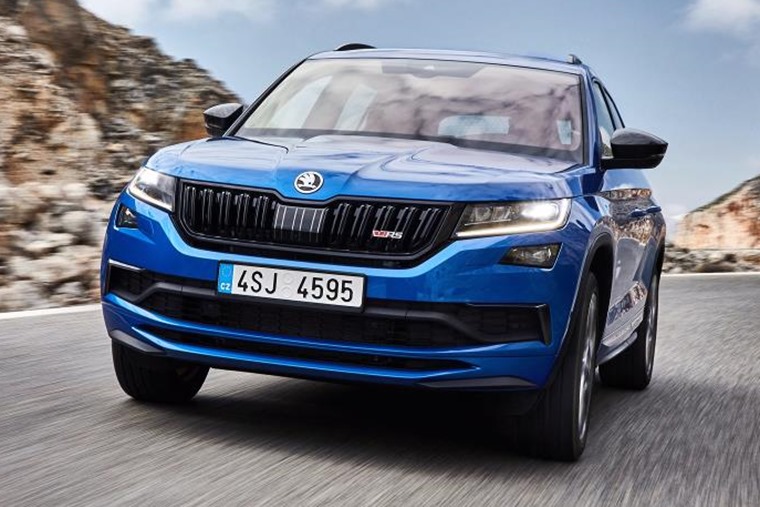 We might have known about the Tesla Model 3 for what seems like a life time. But finally, European pricing and official WLTP range figures have been revealed.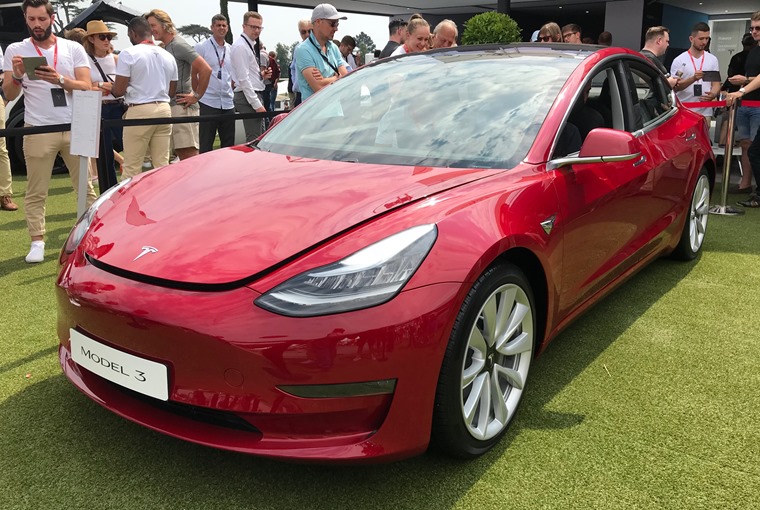 Prices vary depending on the European market it is sold in, but a long-range AWD Model 3 will be available for around €58,000, while the Performance model will cost in the region of €68,000 – that's around £52,000 and £61,000 respectively. The car's WLTP-correlated figures have also been announced, and it's good news for European customers: the model available from launch will be capable of up to 338 miles between charges – an impressive range that will ensure Tesla remains ahead of the competition (even if they are a more expensive proposition).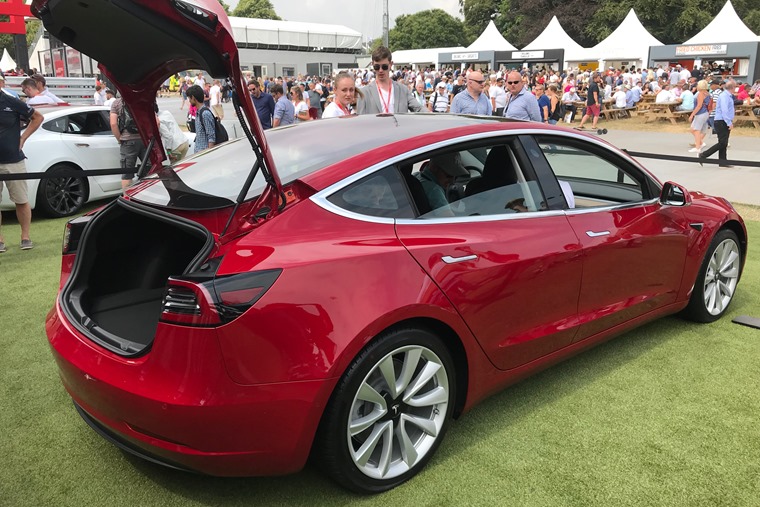 In fact, this official figure is more than Tesla's own figure of 310 miles. Interested? You can see a Model 3 on show at Tesla's Park Royal London showroom, or Manchester South, near Stockport.
On social
Theresa May has had a tough week month year of it, but if ever there was a visual metaphor for her current troubles, it's probably this. On her way to a crunch meeting with the EU, she found herself locked in her diplomatic S-Class.
Theresa May gets locked inside her car as she attempts to meet German Chancellor Angela Merkel

Read the latest on Theresa May's tour of European leaders here: https://t.co/BdWa4K5WMy pic.twitter.com/h6066HP7o3

— Sky News Politics (@SkyNewsPolitics) December 11, 2018
Reviews
We've got a pair of Volvo reviews for you this week, and we'll kick things of with Howard Ritchie's thoughts on the XC40 – the company's highly praised, award-winning crossover that aims to take rivals like the Jaguar E-Pace and BMW X2. Will he conclude that the unanimous global praise is warranted?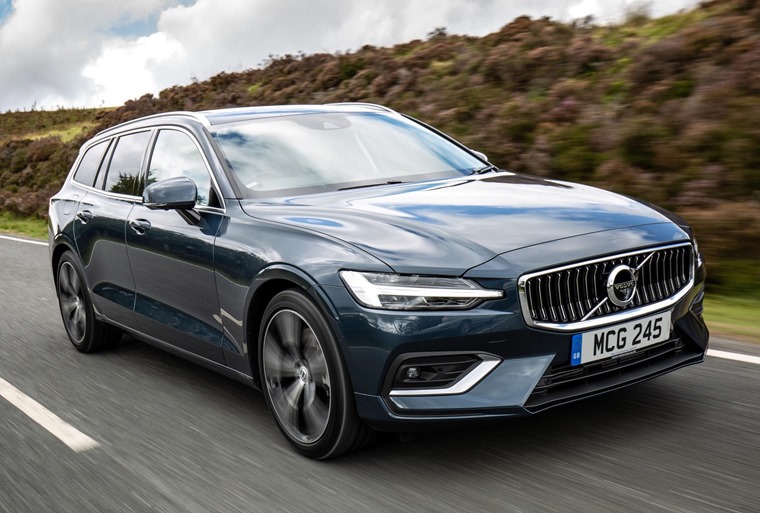 Not satisfied with just one stylish Swede, Phil Huff's been checking out the new V60 for us. Wardrobe on wheels… big and boxy… mobile Ikea… blah blah blah. Stick with the stereotypes of Volvo estates, however, and you might just be missing out on one of the finest new cars to grace the UK's roads. Here's the full review…
Finally… a festive feature
Not happy to end our Christmassy content with our top gift ideas, we went one further this week. Consider this: Santa is 1,748 years old, but come 24 December he'll still be dusting off his drafty old sleigh and it'll be business as usual. Isn't it time he's due an upgrade? Well we had a think about what kind of car he'd need, and there was one definitive answer: the Audi RS6 Avant.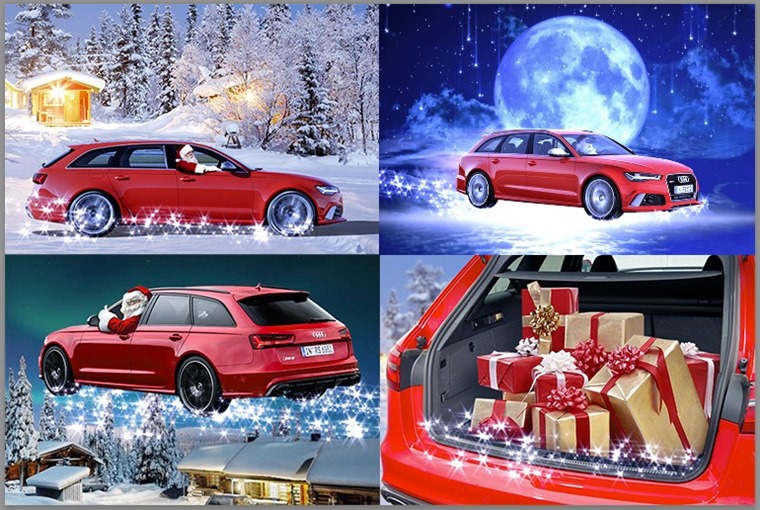 Here's five reasons we think it'd be the perfect ride for Santa!