What does Leasing.com lease? Marketing Matt just got his DS3 delivered
After five car-free years living in London, Matt knew he would need to get a new car when he moved back up north to Manchester. The car would be essential for his commute out of the city centre, but he was initially unsure which method of car finance made the most sense.
Not everybody who works at Leasing.com chooses to lease, it's about making the choice that's right for you. Here's how he made his choice to say goodbye to buying and take out his first lease.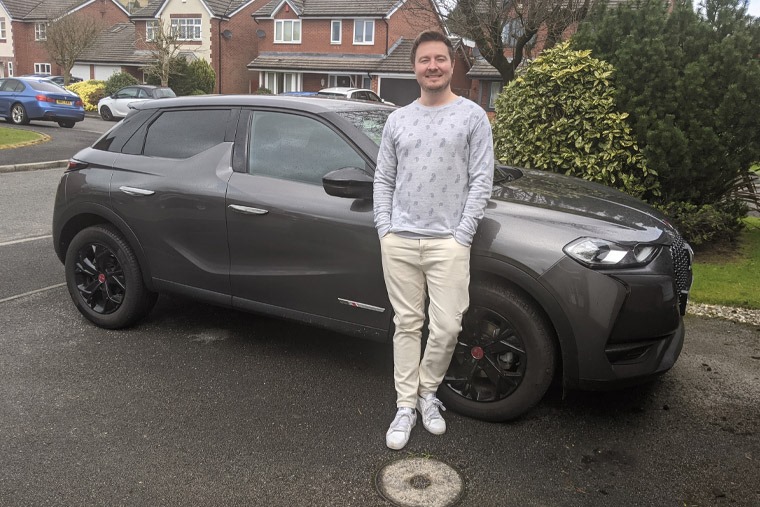 Creating the shortlist
After securing his new job at Leasing.com, Digital Marketing Manager Matt brokered a deal with his mum to borrow her car for no more than three months whilst he found some new wheels. After researching what cars were out there, he came to the conclusion he wanted a compact SUV with good technology features and a nice interior. However, because buying a house was also on the radar, he didn't want this purchase to obliterate all the savings he'd accrued down in London.
The compact SUVs he was interested in were the Nissan Juke, Mazda CX-3 and DS Crossback.
"I decided that my savings should go on a first house #1 and a new car #2. I hoped I could do both with the money I had but it became apparent both options weren't mutually exclusive."
Touring the UK for a new car
Matt quickly realised that buying a new car outright was too expensive for him he so he narrowed his search to the used PCP car market and a new lease car.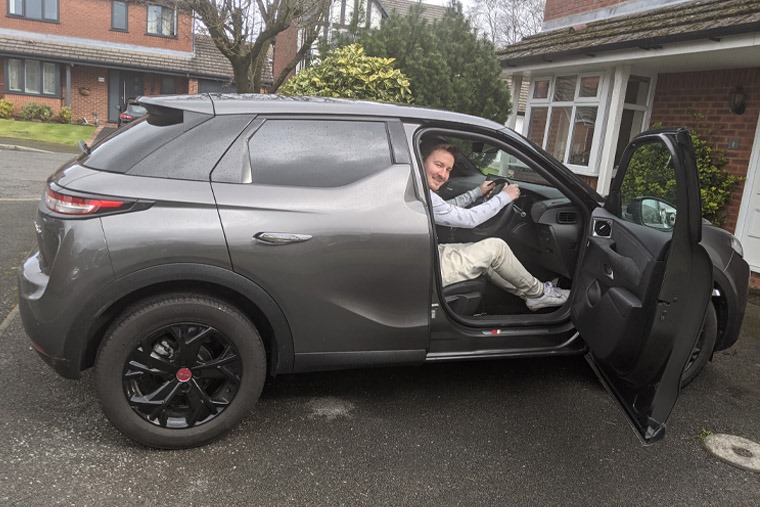 With this is in mind and having narrowed down the exact car he was looking for, he started making weekend trips to the likes of Motorpoint and various local dealers. Overall he made nine different trips across four different weekends to various second-hand car lots. The process was ultimately quite frustrating, and he felt like he was no closer to buying a new car months down the line.
"The main problem I encountered was lack of choice. I knew what kind of car I wanted however when I rocked up to places like Motorpoint I was constantly met with a sea of cars I wasn't interested in," said Matt.
"There were a lot of smaller cars which wouldn't have enough space and on the odd occasion there was a decent compact SUV, it was often in a colour I wasn't a fan of."
By this point Matt had been commuting to the office in his mum's Mini Cooper and she needed it back. The clock was ticking and the pressure to make a knee-jerk decision was growing.
Leasing v buying used: Re-evaluating what was important
Frustrated by his search so far, Matt decided to re-evaluate exactly what he needed and to write it down.
Four realisations took hold:
He wanted a car he could take pride in;
He didn't want to spend £1000s upfront for the privilege;
He needed something quickly;
He was getting irritated and wanted his weekends back.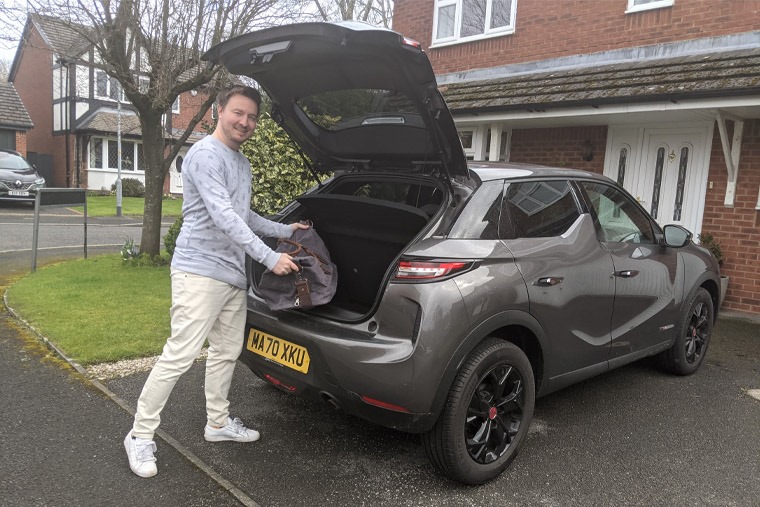 After writing the above down, it quickly dawned on him that touring the UK's used car dealerships was not an option and that leasing was the best option for him.
"After writing down what was actually important to me, it was like somebody flicked a switch. A lot of the second-hand cars required me to put down between £3,000-£5,000 upfront, in order to secure a car I didn't really want. In the back of my mind it never seemed sensible - particularly as I could put that money in my new home fund or investments. Leasing a brand-new car from my shortlist (with a low initial payment) seemed like the winning choice."
So what did he do? He compared deals on Leasing.com
Matt used Leasing.com to compare each of his three shortlisted models. Comparing key items like the tech specs, prices and fuel economy and decided he liked the look of the DS3 Crossback the most.
He then simply sorted all of the DS3 Crossback deals on our site to be organised by our lowest initial payment and cheapest monthly cost options. He then found a phenomenal deal from Zen Auto, who were offering a top spec DS3 Crossback for just £202 p/m with only a £202 deposit. After filling out the application form and passing the credit check, the new car was delivered on his drive six weeks later. Matt says he organised his DS3 lease from just one visit to the Leasing.com website and it took him around 40 minutes. He couldn't have been happier:
After filling out the application form and passing the credit check, the new car was delivered on his drive six weeks later.
"Leasing was definitely the right choice for me. I got the car I really wanted and in its highest spec! Plus, I only had to put down £202 initially, whereas I was looking at having to put down £3k+ for a second-hand car that was nowhere near as nice. I always thought a second-hand car would be the most cost-effective option but the upfront money I saved went straight into my investment ISA and the profits have already paid off a decent portion of my lease."
Matt did overrun handing the Mini keys back to his mum by three weeks, but he thinks it could have been much longer if he didn't use Leasing.com.