When it comes to car design, where is the love?
What do the Jaguar E-type, Mini, Opel GT and many of the most memorable cars all have in common? Other than their now iconic status as classic cars, they have all been styled by a single person. That might seem like a small detail in the development of a car from embryonic idea to production reality, but it's one that often leaves the most lasting impression.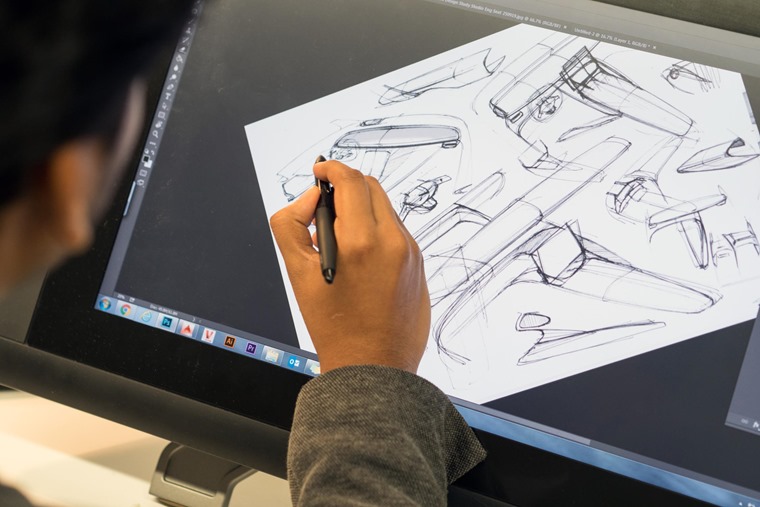 Modern cars are often accused of being too similar and their shapes dictated by wind tunnels and fuel economy concerns. This is certainly true to some extent, with all cars' shapes now dictated by these factors to one degree or another.
However, this doesn't excuse the blandness that afflicts so many current cars, especially those in the SUV and crossover sectors. A high-riding boxy shape may be tricky to make stand out from the next one, but just look at Land Rover's products if you want to evidence that a basic theme can be interpreted in such a wide variety of forms.
The bigger surprise with Land Rover is all of its current models have been under the direction of a single designer, Gerry McGovern OBE. His designs often divide opinion, with the new Defender being a prime example, but you could never accuse any of them of lacking presence. And they definitely have a big dollop of McGovern's own character running through them.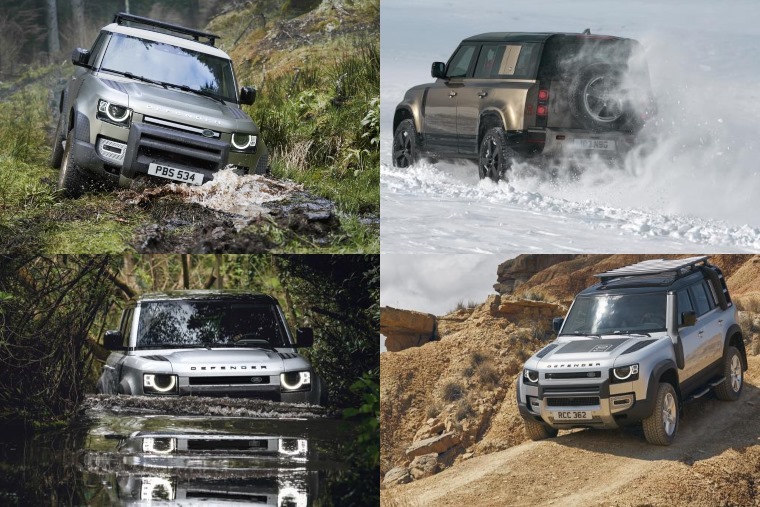 Compare that to many of Land Rover's rivals and, other than the badge on the bonnet, you'd be hard-pressed to tell one from the next. Some might see that as playing safe or appealing to the broadest possible tranche of potential customers. Yet good design costs no more than bland or bad design, so why bother creating something that's forgettable and may well have a negative impact on future values, with the consequent effect on lease rates?
A strong-willed designer may well come up with cars that don't appeal to everyone. Ian Callum is another example who, like McGovern, has put his stamp on the cars he's been responsible for without fear of splitting opinion. His Jaguar F-type sports car is an undeniable winner in the style stakes, while his reimagining of the XJ was much less successful.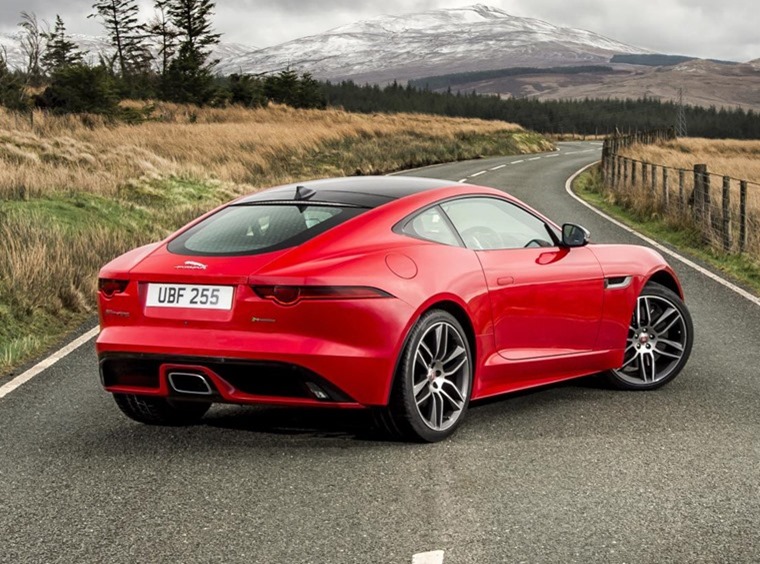 Regardless of whether you like or dislike either of these designs, the fact is we talk about them, discuss the merits of their shape and many of us want to be seen in these cars because of the way they look. The car's design reflects on us.
Land Rovers and Jaguars are expensive cars, so their design is something many drivers will rate more highly on their wish list, but there's no reason we need to lease dull cars at the more affordable end of the market. Look at the Fiat 500, for instance.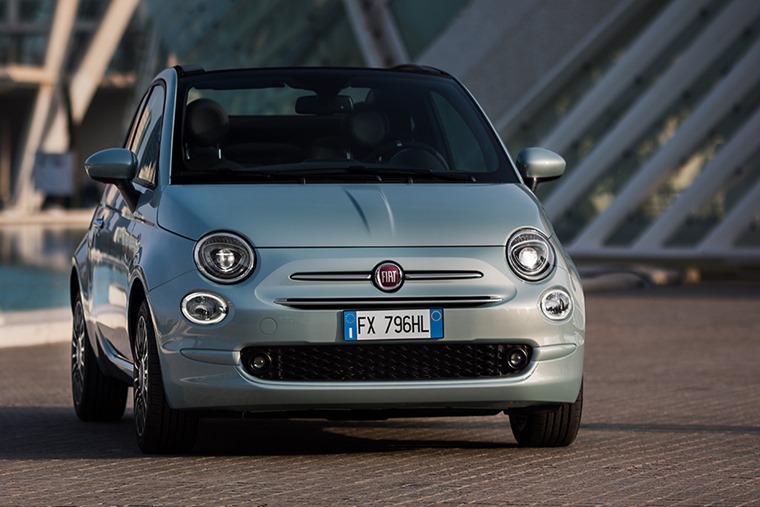 Retro style has never been better embodied than in the 500, so much so that Fiat saw little need to alter the overall design when it updated the car with a major overhaul in 2015. That is a hallmark of good design: it doesn't need to be messed about with to remain valid.
This is also clear to see with the Mini. Sit an early 2001 example next to the latest two-door hatch and, other than overall size, the older car could easily be placed in a showroom and feel brand new.
No wonder Mini has stuck with this familiar yet hugely loved shape for its new EV model. Why try to reinvent the wheel when it already has a great bit of design it can use to expand into the battery-powered market?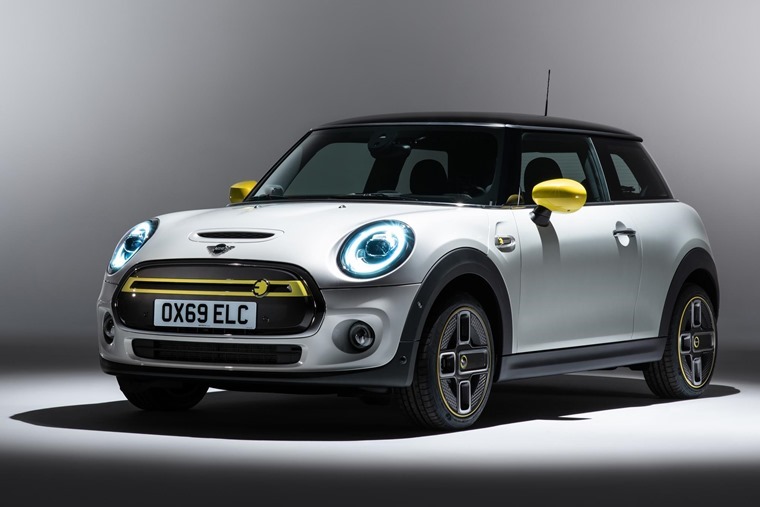 This is a lesson other EV makers need to learn and quickly as we shift towards a more EV-centric future. The fact is, most EVs so far have been bland, boring or just plain ugly. You really did have to be an EVangelist to go with the first-generation Nissan Leaf thanks to looks that suggested it had been styled after one of those sea creatures that never sees sunlight. Thankfully, Nissan got the message and the current Leaf is a much better looking machine, even if it's a touch on the bland side.
The need for bold, interesting styling with EVs is, possibly, even more pressing than for their internal combustion-powered relatives. When you have an ICE engine with all of its attendant noise and power characteristics, you can fudge the looks issue if needs be.
When all EVs share the same essential manners of brisk acceleration and near total silence from the drivetrain, you have to find other ways to make them appealing. Take a gander at all of the electric car offerings presently available and there isn't really anything that most would pick purely on looks alone. Yes, a Tesla has a restrained elegance and the BMW i8 has a wow factor, but there are plenty of ICE-powered rivals that are much more attractive to the eye, so you end up choosing the EV option because the head overrules the heart.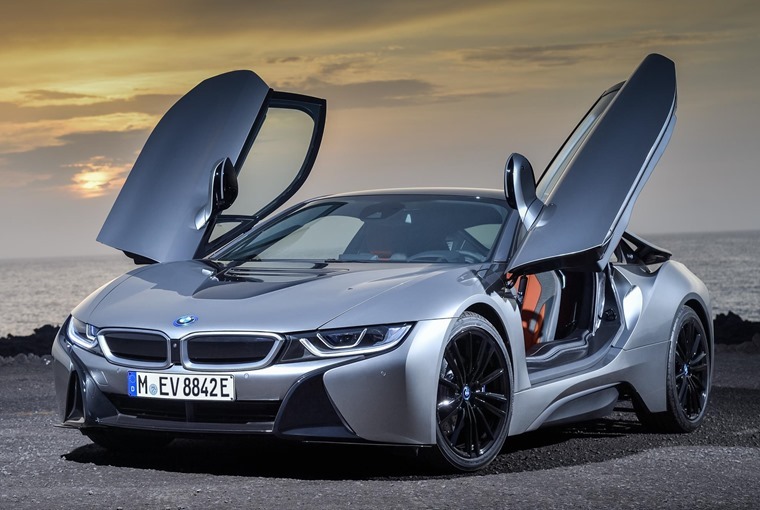 Nothing wrong with a bit of common sense and most of us have to apply this when choosing our next car. Yet, if you can make the sensible option also the one that is the best looking, you have the ideal mix. Again, look at the runaway success of the Mini and Fiat 500, cars that had drivers flocking to them from much bigger, more expensive vehicles because they screamed desirability.
That is a very power emotion to stir in drivers and one that EV makers are going to have to get on board with sharpish. Designs such as the Ford Mustang Mach-e just don't cut it. Why try to make a dedicated EV look like a car with an ICE engine? Why not take full advantage of the packaging variability EVs offer to give us something stunning, unique, challenging? Anything but boring, please.