Where did I see that tech first?
With technology and infotainment offerings becoming more and more of a deciding factor on what car people opt to drive, we thought it would be a good idea to descend into the mists of time to see where and when some of the most sought after safety, technology entertainment and efficiency innovations made their debut.
Below, you'll find five innovations from over the past 20+ years which have revolutionised car usership, whether it's keeping you safe, entertained or making your drive easier.
Toyota Prius launched the modern hybrid powertrain in 1997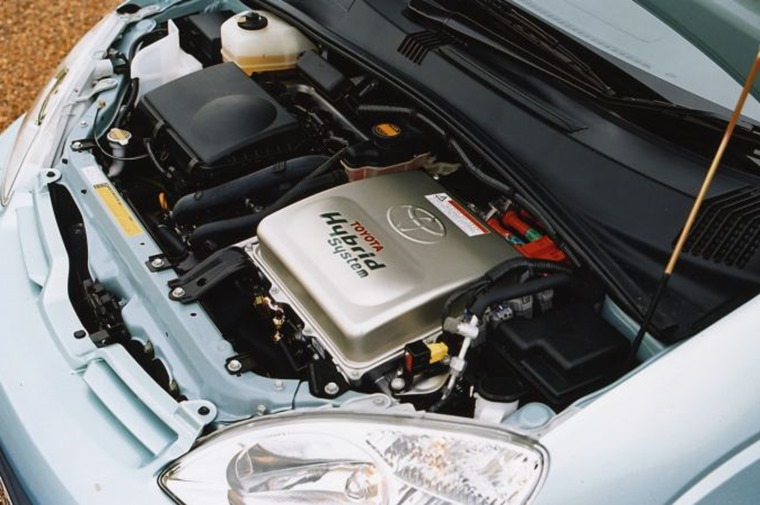 Contrary to popular opinion, Toyota did not create the hybrid… but it was the first to overcome numerous technical and engineering issues to bring this powertrain into mass production.
Released in 1997, two years ahead of the competition, the hybrid Prius was initially only available in Japan. With a four-cylinder 1.5-litre engine running a simulated Atkinson combustion cycle for optimal fuel-efficiency, it was allied to a compact and high-torque electric drive motor and a separate generator. The final component was a powerful nickel-metal hydride battery pack hidden behind the back seats, with the semiconductor core inverter based on the same transistors found in Japan's famous bullet trains.
Working together, the hybrid system propelled the Prius to 62mph in 13.4 seconds and on to a maximum speed of 99mph. The combined fuel economy was 57.6mpg, producing just 114g/km of CO2.
While it has arguably taken until recent years for the hybrid to truly catch on, without Toyota leading the way it might still have been classed as a niche choice. Interestingly, the principles and basic architecture of the first-generation Toyota Prius were so carefully and thoroughly developed that they continue to be used by the manufacturer on their modern hybrids 22 years later.
Mercedes-Benz S-Class boasted Adaptive Cruise Control in 1998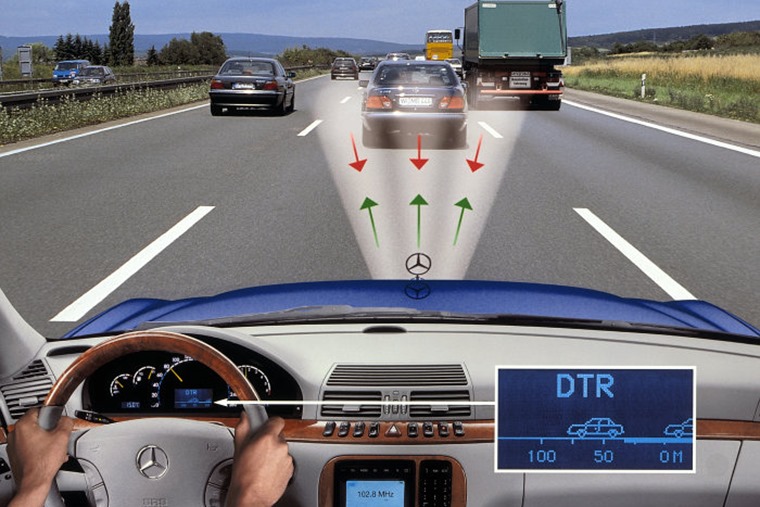 The saviour of every gridlocked commute, Adaptive Cruise Control works by using sensors and camera technology to monitor and adjust speed according to the behaviour of the car in front.
The fourth generation of Mercedes flagship model, the S-Class, was the first to offer this in 1998. Dubbed 'Distronic' proximity-control, it quickly proved to not only be useful and stress-relieving but could arguably be viewed as one of the first steps towards automation.
The S-Class' ACC was controlled via millimetre-wave radar technology, linked into the electronic control and braking systems to maintain a safe distance between the car and the vehicle in front. Upon demonstrating the technology, Mercedes were quick to point out that the system was not an anti-collision radar nor a safety feature, it was a comfort feature.
BMW 7 Series introduced the electronic parking brake in 2001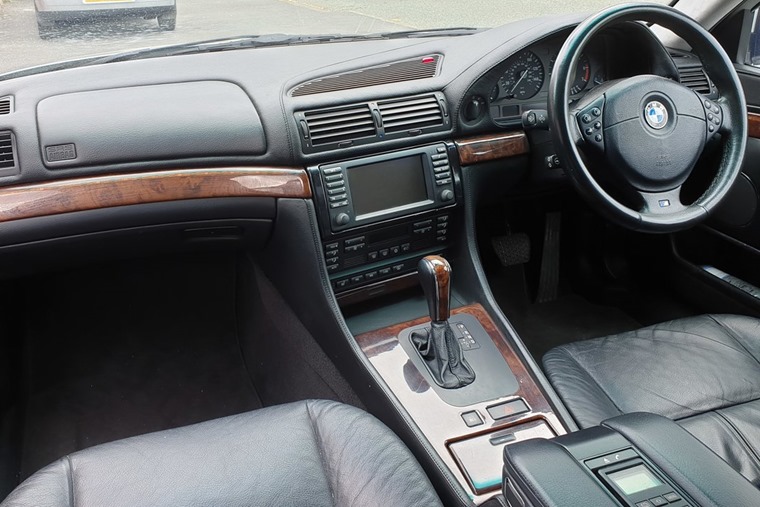 Love them or loathe them, electronic parking brakes are becoming more and more prevalent on new cars, and it was with the fourth-generation BMW 7 Series that the tiny button was first introduced.
At the push or pull of a button, an electric motor on each brake calliper squeezes the brake pads into the disc. You'll be hard pressed to find a modern car that doesn't feature an electronic parking brake now, with many models automatically engaging when the vehicle is stopped.
Has it made daily driving any easier or simpler? Well, that's a debate for another time.
Volvo S80 revealed blind spot warning system in 2006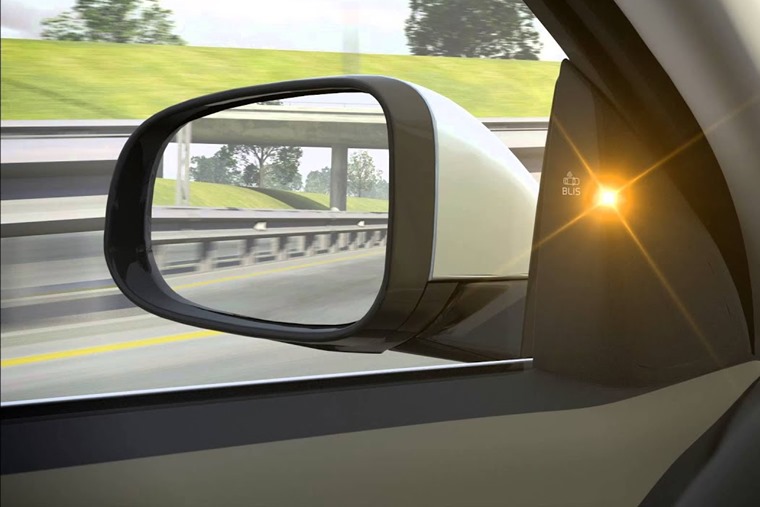 Trust Volvo to be the innovator of what has become one of the most useful and low-key safety features to ever be fitted to a vehicle, the blind spot warning.
By using rear-facing cameras below the wing mirrors and flashing an amber light if it detects a vehicle is in the joining lane, the technology was quickly and widely adopted by every other manufacturer to the point it's almost a standard feature on new cars now.
While we'd argue there's no such thing as a blind spot if you just set your mirrors correctly, no doubt the tech has averted a lot of needless accidents on busy roads.
Apple Carplay was first found in the Ferrari FF in 2014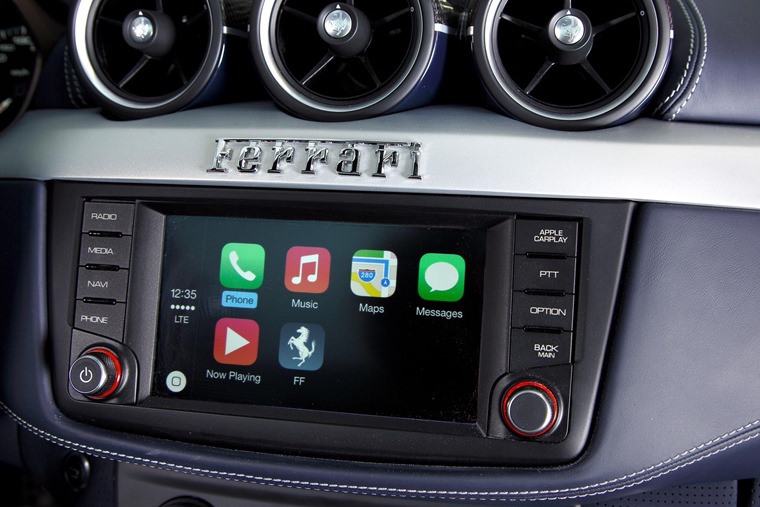 Bet you weren't expecting that were you? A must-have accessory for the majority of people when looking for a new car now, Apple CarPlay made its debut on Ferrari's first production four-wheel drive shooting brake.
Debuting at the Geneva Motor Show in 2014, the new system proved more popular than the car as it attracted everyone from motoring experts to those in the technology and communications sectors who wanted a unique opportunity to see Apple CarPlay in action.
Apple CarPlay essentially mirrors your iPhone so Maps, Messages and Music can be picked from the infotainment screen, but with the Ferrari FF offering 651hp we wouldn't recommend you attempt to put your favourite podcast on while driving it.