Where is the UK on the road to zero?
When the government announced the ban of petrol and diesel vehicle sales from 2040, we were naturally dubious. But with every manufacturer due to release an electric vehicle in one form or another over the next two years, it seems the cogs are really beginning to turn as we move away from the internal combustion engine to battery power.
With this in mind, we've taken a look to see how the UK charging infrastructure currently measures up compared to other members of the International Energy Agency* and what we need to improve on to ensure we go emissions free ASAP.
Number of charging points – Okish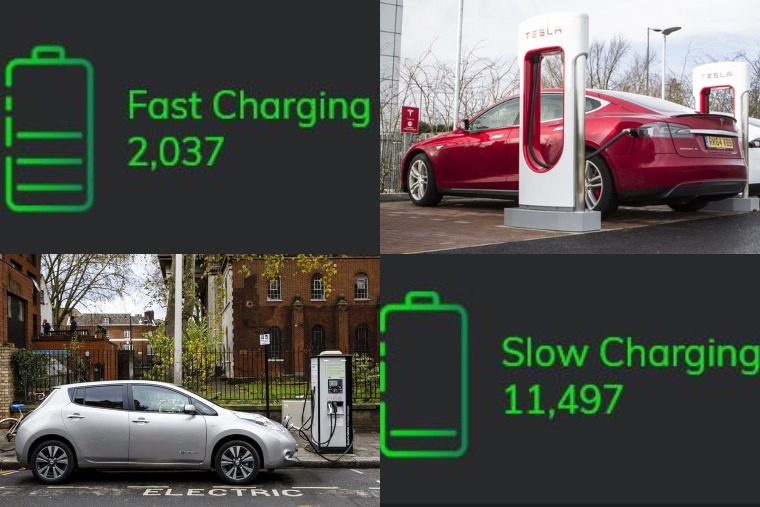 The UK has 2,037 fast charging points currently and 11,497 charging points at other speeds. This places our country seventh out of ten for total number of charge points, but a lowly ninth when it comes to rapid chargers (we have around 500 more than France).
Unfortunately, the reliability of this charging infrastructure is an increasing cause for concern. Autocar reports that a snapshot provided by ZapMap for 29 May showed that almost a quarter of chargers were out of service. This snapshot showed 7.5% were flagged up with a problem while 16% were not communicating their status, leading Zap-Map to assume they were not working.
The good news is the number of available charging points is due to rapidly increase over the next few years, with the Automated and Electric Vehicles Bill made an Act of Parliament in 2018. This piece of legislation is legally binding and paves the way for a much more comprehensive and usable EV charging network.
Charging points per 62 miles – Poor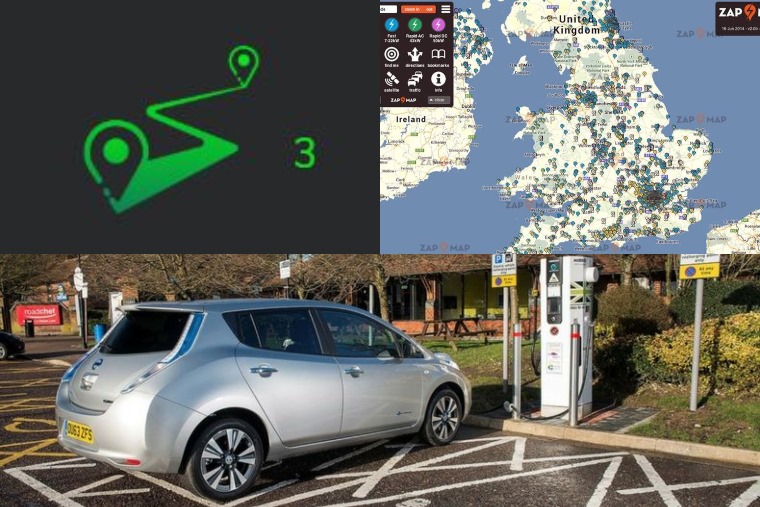 The UK currently has three charging points per 100km on road network, or 62 miles as we say in the UK. This puts us ninth out of ten, just above Austria (2.98) and just below Denmark (3.32), but when you think about how densely populated the UK is compared to these countries it is a figure which should arguably be higher.
However, in defence of this number, the AA report that 95% of daily car journeys are under 25 miles while the range of current EVs varies from as low as 69 miles in the Smart Forfour EQ to highs of 379 miles in the Tesla Model S Long Range.
This is more than enough to tackle the average car journey as well as get to a charging point without range anxiety becoming a big issue.
There is unfortunately a geographic imbalance which must be addressed as Greater London currently boasts 26% of chargers while Wales has just 3%, according to Zap-Map.
Innovation seems to be the key to additional charging options in the UK, with the Department for Transport recently announcing a £37m investment to improve the infrastructure for electric vehicles. £2.3m has been handed to Char.gy to develop and deploy wireless charging technology on residential streets without the need for trailing cables and additional infrastructure.
£3m has also been awarded to a consortium to roll out 'pop-up' chargers which are built into the pavement and provide a discreet, safe and low-cost charging solution for electric vehicle drivers without access to off-street parking.
Other projects to receive funding include a renovation project which will install chargepoints in car parks to allow for mass charging at night, and a cutting edge storage and advanced electronics project that will deliver semi-rapid charging using a low power grid connection.
Number of electric cars registered – Improving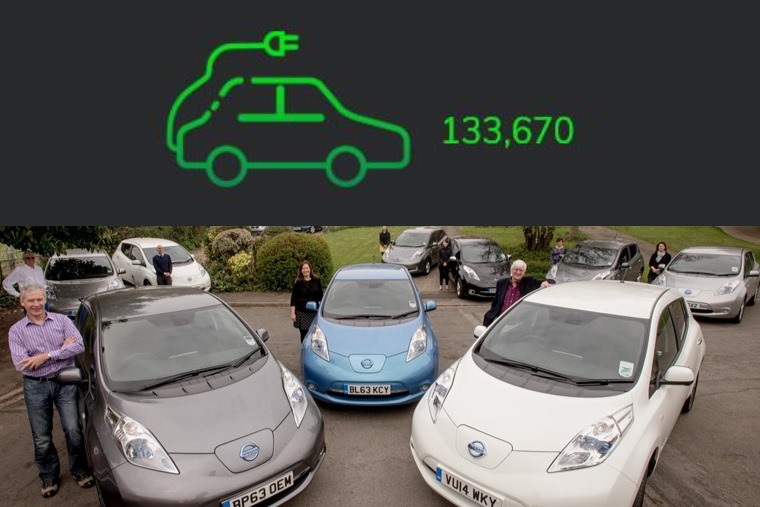 The UK currently has 133,670 electric cars registered, with the fully electric segment seeing vehicle registrations climb by more than 60% in June according to SMMT figures. This is in spite of the plug-in car grant being reduced from £4,500 to £3,500 for fully electric vehicles last year.
This figure currently places the UK mid-table, in fifth position out of the ten member countries of the International Energy Agency. This puts the UK in line with EV figurehead countries likes China, the USA, and Norway and is evidence of just how much the UK is on its way to mass adoption.
When you factor in Jaguar Land Rover's recent commitment to build a range of electric cars in the UK including a new XJ, and Kia's recent e-Niro EV selling out its initial 900-model production run in under a month at the beginning of the year, the government's commitment to ban the sale of petrol and diesel vehicles by 2040 seems easily attainable. However…
Electric cars per charging point – Poor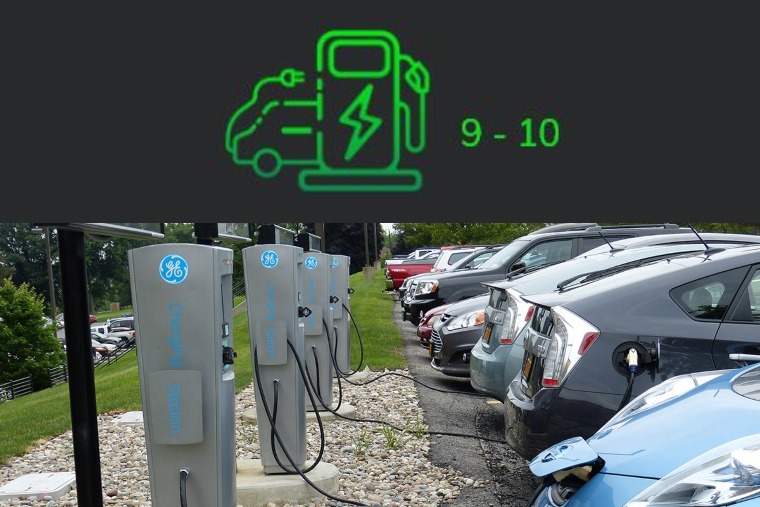 When you compare the number of electric cars registered to the number of charging points available it drives home just how little the electric charging infrastructure is keeping up with the industry and public desire to move to EVs. Currently it is calculated there are nine electric vehicles per charging point in the UK, with that figure jumping to an absurd 65 EVs per one fast charging point.
As mentioned previously, the Automated and Electric Vehicles Bill and innovative research and development into wireless charging should go some way to solving this gulf between EV adoption and EV infrastructure.
In conclusion – Acceleration required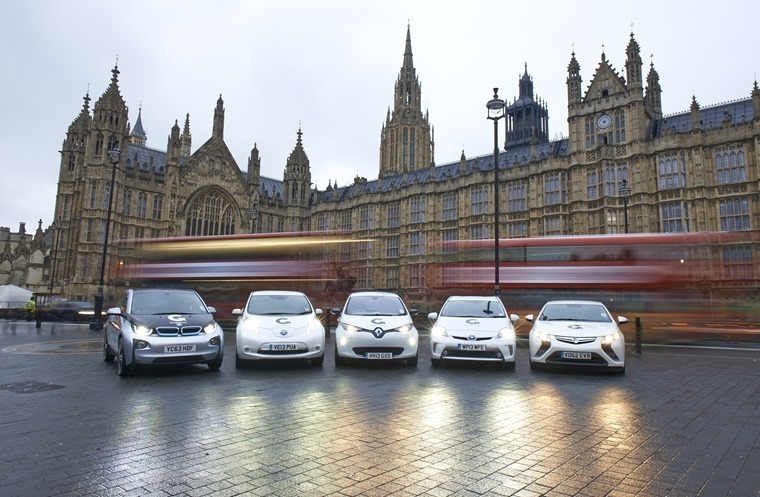 There's a lot to be optimistic about regarding the UK's move towards a zero emission future, but at the same time plenty of room for improvement. Whereas the likes of China are leaders on the road to zero, the UK has excelled in some parts and faltered in others.
What's clear is that the public enthusiasm to move towards battery electric cars exists, but the fact that the infrastructure hasn't kept pace has resulted in some being turned off from making the leap.
The government has recently committed to investing £37m to improve the infrastructure for electric vehicles, with solar, high speed and wifi charging. But all this will take time, and the countdown to 2040 is ticking away.
*All figures taken from GoCompare Electric Avenues and correct at time of publishing.