Motoring School Report: Who's top of the alternative fuels class and who's in detention?
It goes without say that automotive manufacturers are racing to develop autonomous-drive and electric vehicles. Some are collaborating, some are focusing on one specific area such as hydrogen fuel, other are hedging their bets across all markets and a few are taking a hands-off wait-and-see approach.
But which of the major manufacturers are excelling and which must try harder?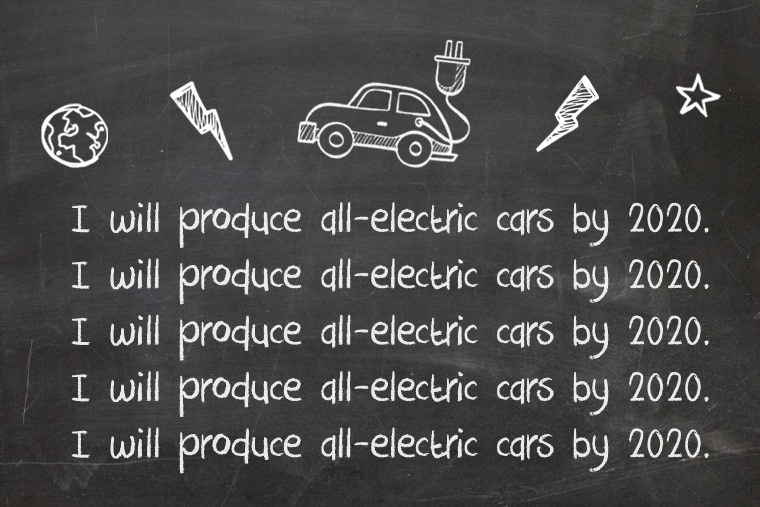 We snuck into the School of Automobiles to get a quick glimpse at some of the class reports for the 'Future of Motoring' class…
BMW Group: BMW, Mini and Rolls Royce
As the old saying goes, perception is everything. With this in mind you could make a strong case to say that BMW is leading the way with AFVs thanks to their multi-award winning i3 and i8 range, so much so that KPMG recently revealed that UK auto executives see BMW as the number one e-mobility leader.
While BMW may have the market tied up currently with their smartly targeted models, and with the BMW i8 Roadster just around the corner, what's next for the brand who has said it's making electrification one of the central pillars of its corporate strategy?
At the 2017 Frankfurt Motor Show we were introduced to the next stage of the 'i' sub-brand, the BMW i Vision Dynamics. This four-door Gran Coupe will have a range of 373 miles, a top speed of over 120 mph and acceleration of 0-62 in four seconds.
Further down the line, the all-electric BMW X3 SUV has been announced for 2020 and the BMW iNEXT is due in 2021.
Away from the marquee brand, Mini previously announced that a fully electric version of the three-door Mini Hatch model will go into production in 2019.
By 2025, the BMW Group expects electrified vehicles to account for between 15-25% of sales, and it goes without say that they've certainly set the groundwork to achieve that.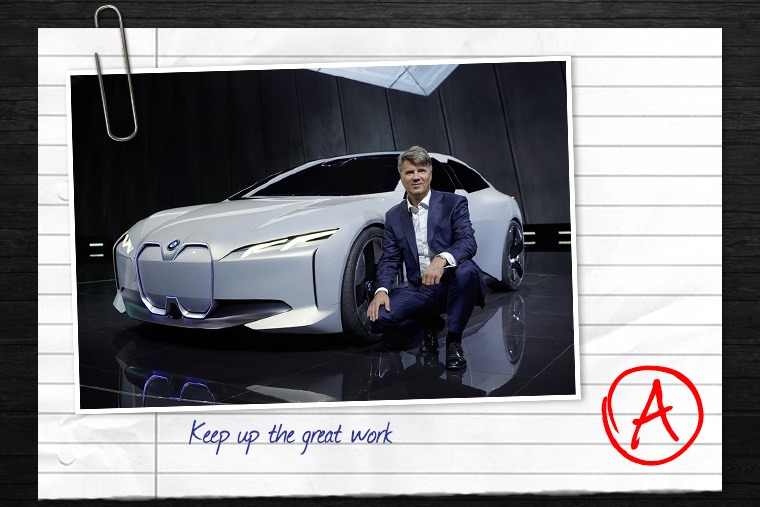 Daimler AG: Mercedes-Benz, Smart Automobile
With a 9% stake in Tesla, thanks to a $50m investment in 2009, as well as a partnership with the Renault-Nissan-Mitsubishi Alliance, Daimler have certainly made some smart and shrewd moves by aligning themselves with the major players in the current market.
The co-operation with the Alliance led to the development and release of the Renault Twingo and Smart Fortwo, while in January 2013 they announced a third partner, Ford, and the three-way development of "affordable, mass-market" hydrogen fuel cell vehicles by 2017. Needless to say that didn't come to pass.
While Daimler has announced a wide-ranging rollout of hybrids across their range of vehicles, they seemed content to use their partners as guinea pigs and draw on their expertise before committing fully to anything. Hence the long awaited EQC.
Their first all-electric model, the Mercedes-Benz EQC, will feature two electric motors which power the front and rear axles and gives the added bonus of four-wheel drive capability.
Together they produce 402bhp and 765Nm of torque, meaning a 0-62mph run of 5.1 seconds. Top speed is limited to 112mph.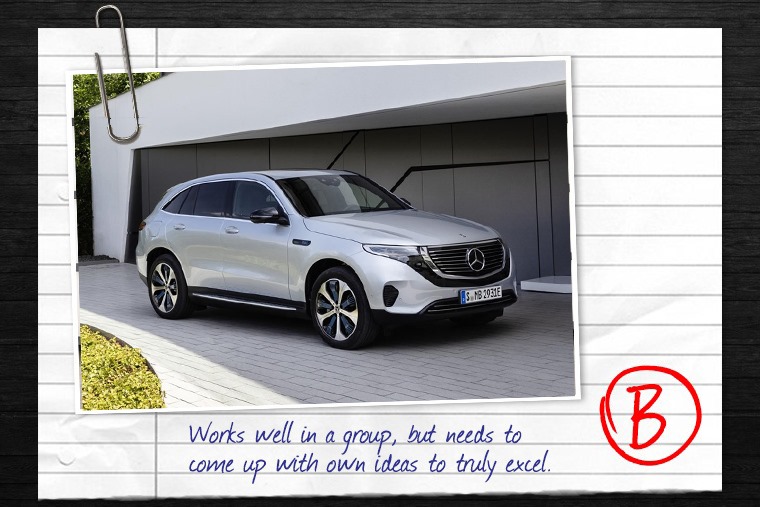 Fiat Chrysler Automobiles: Abarth, Alfa Romeo, Fiat, Jeep, Maserati and Ferrari
FCA has already dabbled in the EV market in the USA, but when Sergio Marchionne, former CEO of Fiat Chrysler Automobiles, told consumers not to buy the Fiat 500e electric car because each one sold actually loses the company more than $20,000 – a result of helping FCA meet government-mandated fuel-economy requirements – you have to wonder whether they're all that committed.
Away from that, the only minor foray into AFV seems to have come in the form of a mild-hybrid announced as part of the engine line-up for the new Jeep Wrangler and murmurs in the wind about a Stelvio hybrid from Alfa Romeo.
Outside of these rather conservative forays, it seems that FCA are happy to play the waiting game when it comes to the next generation of powering a car. Commenting at the 2018 Detroit Motor Show, Marchionne said: "I don't know of a business making money selling electric vehicles unless you're selling them at the very high end of the spectrum. Whenever we go to motor shows, the intensity with which these proclamations are made goes up exponentially."
Marchionne has sadly passed away since making that comment, and with Mike Manley taking over the reigns at FCA he might have other ideas. Stay tuned…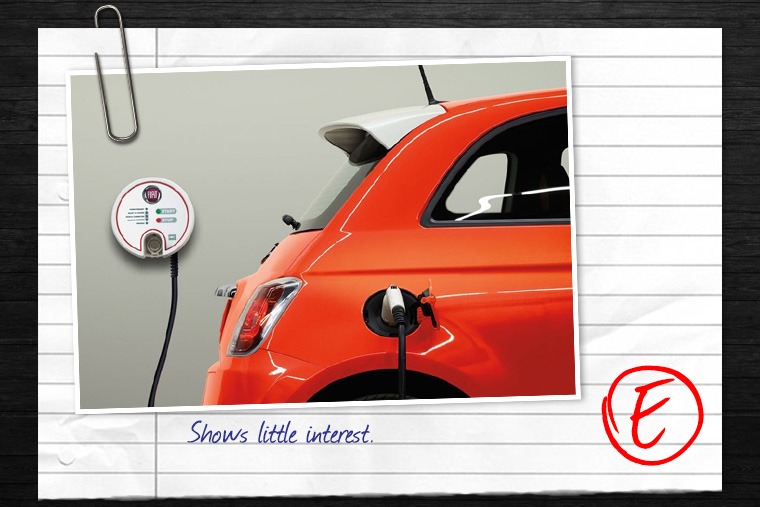 Ford
For the longest of time it appears to have been all quiet on the western front as far as Ford and any news around future innovations went. While most every manufacturer has gone out of their way to declare they won't be producing petrol and diesel cars from 20whenever, or that they're throwing their hat into the EV market, Ford has kept their cards close to their chest. Until now. Kind of.
Perhaps realising they were radically getting left behind in regard to Alternative Fuelled Vehicles, earlier this year Ford announced a partnership with Volkswagen Group. While the partnership will begin with the co-development of the next generation Ford Ranger and Volkswagen Amarok pick-up trucks, the two car giants will collaborate on electric vehicles, autonomous cars and mobility solutions in the near future.
Previous to this, Ford was focussing its efforts solely on autonomous vehicles and is working with the likes of Lyft on autonomous taxis and firms like Postmates and Domino's Pizza on driverless deliveries in an attempt to redesign transportation in our cities.
But surely a hybrid Fiesta would shift by the bucketload? Where's that Ford? We're pretty sure Henry Ford is rolling in his grave.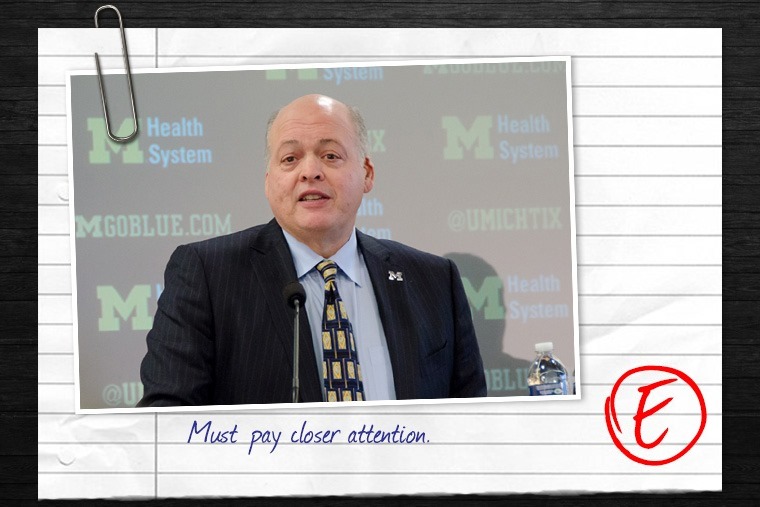 Groupe PSA: Citroen, DS, Peugeot and Vauxhall
Over recent years, Groupe PSA has seemed too preoccupied with mergers and acquisitions to be focused on anything as inconsequential as the next stage in the evolution of the car engine. And hey, with their recent announcement of a 6.8% increase of Group sales (3.88m vehicles) and a 18.9% Group revenue growth (€74bn) who can blame them?!
Committing to the launch of 40 electrified models across its five brands worldwide by 2025, the ball has finally started rolling on these plans.
They have recently revealed the all-new Peugeot 208 is set to be offered with an all-electric drivetrain which will be powered by a 100kW electric motor and 50kWh battery producing a range up to 211 miles.
Citroen on the other hand will be showing their Ami One Concept at the Geneva Motor Show. Described as "a disruptive 'object' with a distinctive personality" this all-electric two-seater aims to place digital technology at the heart of a new mobility experience in the city.
Low marks so far, but a turnaround may be on the cards. Does slow and steady win the race?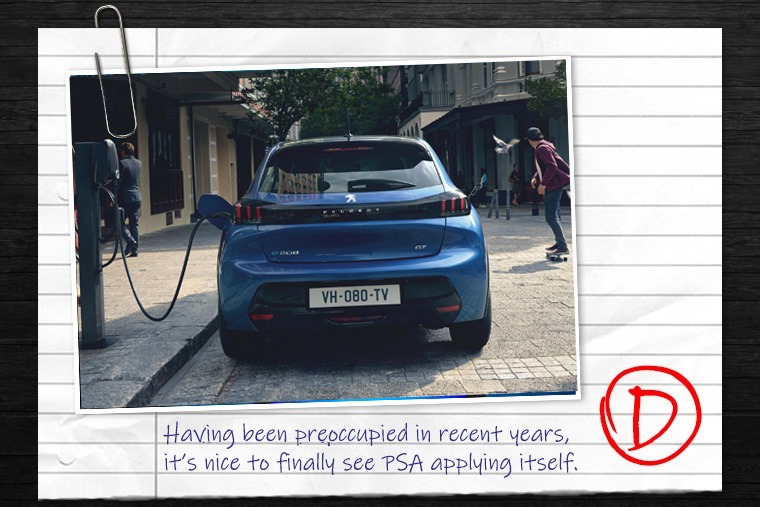 Honda
In late 1999, Honda launched the first commercial hybrid electric car sold in the US market, the Honda Insight. The all-electric Honda EV Plus was introduced in 1997. The Honda Accord Plug-in Hybrid was introduced in 2013. In 2008, Honda produced the FCX Clarity, a hybrid hydrogen fuel cell vehicle.
With this in mind, it's safe to say Honda have dabbled in a little bit of every AFV, so when Honda Civic development leader, Mitsuru Kariya stated that Honda views hydrogen fuel cell vehicles as the long term replacement of piston cars, not battery cars, you should probably take note.
Despite this statement, Honda aim to produce hybrid, plug-in hybrid, battery electric and fuel cell cars to make up two thirds of European sales by 2025. This will begin with the Honda CR-V hybrid now available to lease and the much anticipated launch of the Honda e Prototype later in 2019.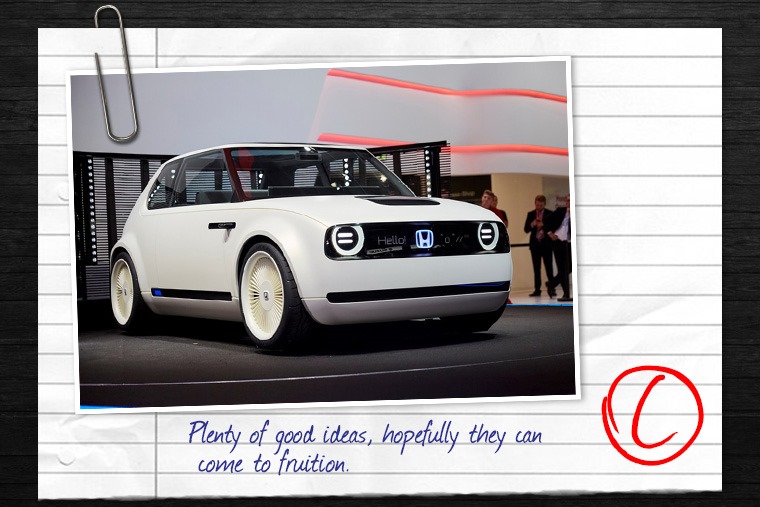 Hyundai Motor Group: Hyundai and Kia
While the first pure electric car developed by Hyundai was the Sonata Electric Vehicle in 1991 and they have been actively producing concepts since then, including the BlueOn – their oft-delayed mass-market electric vehicle – it had been all quiet from this group up until recently.
2018 saw the release of the Hyundai Kona Electric, a car which we performed a real life road test over the course of a week and in our review found to offer a compelling blend of usability and economy.
2019 has seen the next step for the group, with the game changing Kia e-Niro selling out in record time. The initial 900-model UK production run of the all-electric crossover sold-out in under a month with new orders delayed due to battery-pack supply chain issues. Which basically means the next batch of e-Niros may not be here until 2020.
These models have further built on the previous success of the hybrid and all-electric Hyundai Ioniq.
As eye-catchingly successful as all these vehicle have been, a bigger focus for the group seems to be in the development of hydrogen fuel as the next big thing in AFVs. Their much-celebrated Hyundai ix35 fuel cell vehicle received worldwide plaudits albeit also has struggled to find any footing in the UK due to pricing and a complete lack of hydrogen fuelling infrastructure.
Having announced the Hyundai Nexo at the Consumer Electronics Show in 2018, offering a range of 500 miles and 20% more power than the ix35, the future seems bright for the group in international markets.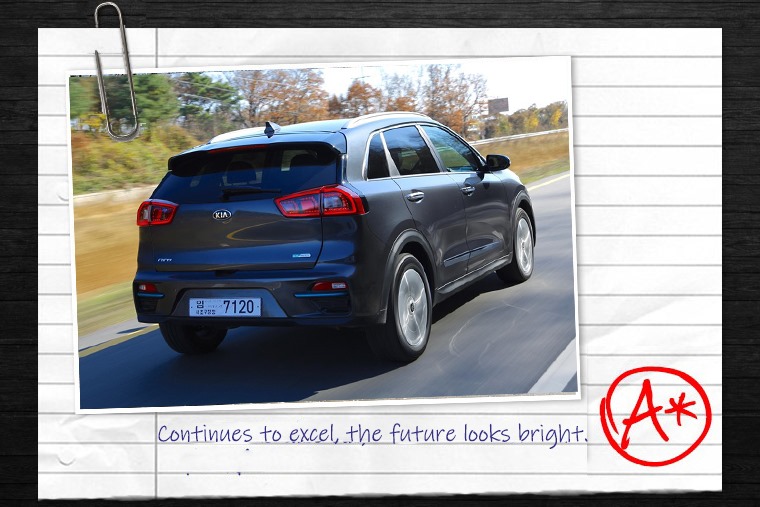 Jaguar Land Rover
With the Jaguar I-Pace impressing everyone and making a big splash in the AFV market since its launch in 2018, Jaguar Land Rover have done their best to ensure British innovation, class and comfort are well represented in the immediate as well as foreseeable future for alternately-fuelled vehicles.
The good news doesn't stop there. Having announced last year that it plans to offer a hybrid or electric version of every Land Rover, Range Rover and Jaguar from 2020, Jaguar Land Rover also offered a glimpse at some interesting concepts that give us an idea of the EV-tech it has been working on; namely the Future-Type for 2040 and the E-Type Zero.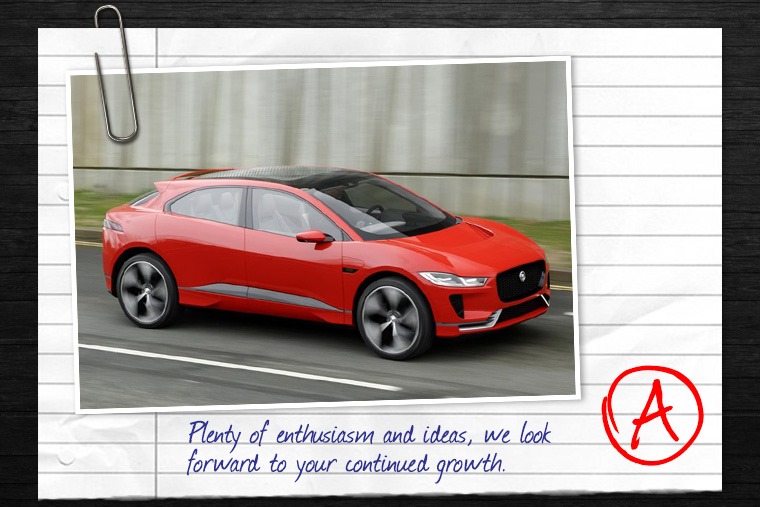 Renault–Nissan–Mitsubishi Alliance
With the braintrust of three major manufacturers to draw from, you would expect the triumvirate of Renault, Nissan, and Mitsubishi to have the market tied up… and you'd be right.
The Alliance has committed €4bn into its electric vehicle and battery development programs with the aim to become the leader in zero-emission transportation. The first electric car based on this investment was the Nissan Leaf, launched in December 2010 in the United States and Japan, and in the following years Renault launched four electric vehicles – the Renault Kangoo utility van, Renault Fluence, Renault Zoe, and the Renault Twizy urban quadricycle.
Combined sales of Renault and Nissan models achieved the sales milestone of 400,000 all-electric vehicles delivered globally in January 2017, thanks in part to the Nissan Leaf which arguably remains the go-to choice for an affordable EV.
As the current go-to name for affordable electric vehicles, the Alliance has already won half the battle in creating a reputation for reliability and innovation. But with the recent arrest of chairman Carlos Ghosn putting a strain on relations, can they continue this level of success into the future?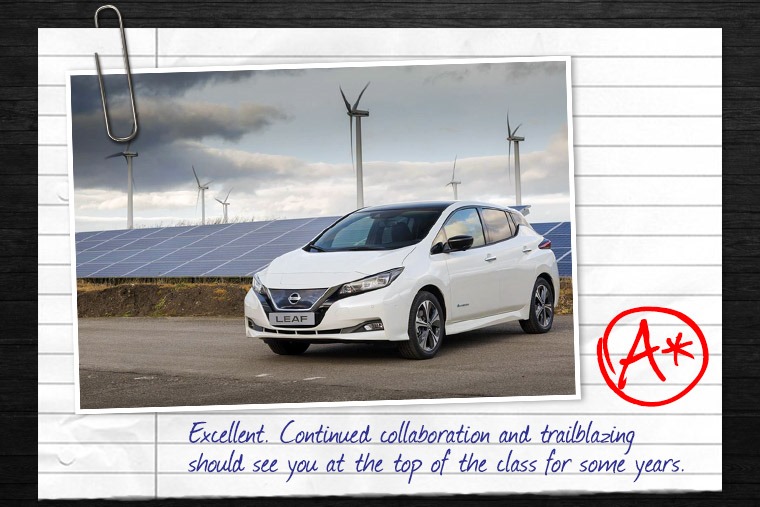 Suzuki
Previously hampered by an alliance with Volkswagen which was ended in 2015, Suzuki entered into a partnership with Toyota in October 2016 having experimented with various electric vehicles, such as the Suzuki Every Van and the Swift hybrid which was revealed at the 2017 Geneva Motor Show.
While Toyota has previously stated they see Fuel Cell vehicles as the future, since their partnership with Suzuki was announced the two have created a new electric division to try and catch up to the market.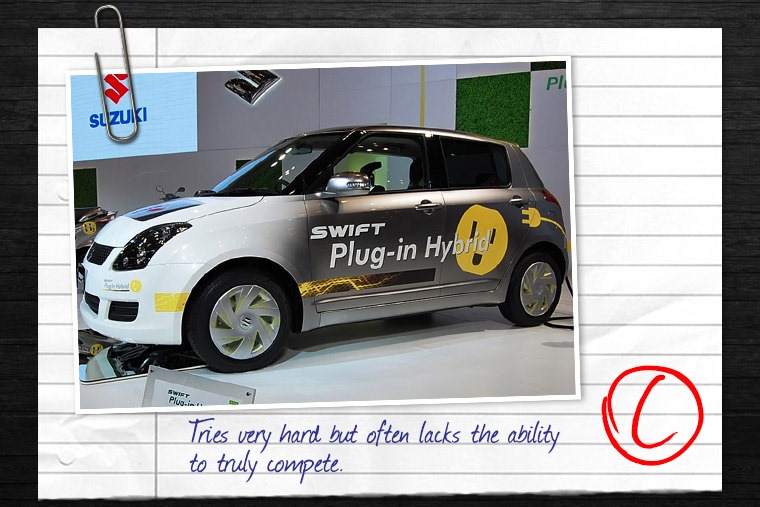 Tesla
With an equal amount of naysayers as well as supporters, what can we say about Tesla that hasn't already been said?
Arguably the manufacturer solely responsible for capturing the public imagination around electric vehicles, moving them away from daft looking 'futuristic' concepts to beautiful luxury vehicles, Tesla has had to struggle with many of the things that often kill off small manufacturers – namely production troubles.
Despite a variety of issues, everyone is still looking at Tesla to lead the way in the EV revolution. The Model S accelerates from 0 to 60 mph in as little as 2.5 seconds, and has an unrivalled range … but it's expensive. So is the Model X.
We still await the arrival of the 'affordable' Tesla Model 3 in the UK.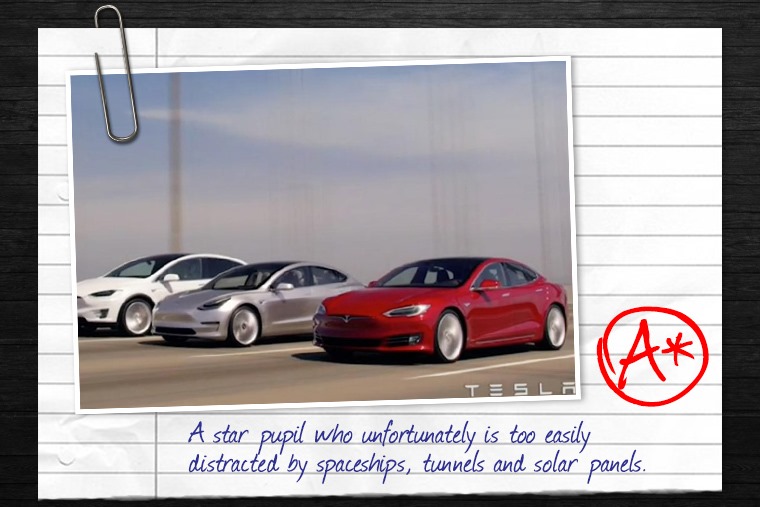 Toyota: Lexus and Toyota
As the world's market leader in sales of hybrid electric vehicles, and one of the largest companies to encourage the mass-market adoption of hybrid vehicles across the globe thanks to the iconic Prius, their forays further into the market have come with some challenges.
After a variety of failed all-electric models in the USA, including a RAV4 based collaboration with Tesla in 2010, in 2012 the company's vice chairman, Takeshi Uchiyamada, said: "The current capabilities of electric vehicles do not meet society's needs, whether it may be the distance the cars can run, or the costs, or how it takes a long time to charge."
That wasn't the end of innovation from the company though. It's fair to say they have been the one major proponent of hydrogen fuelled cars as a solution to the many issues brought about by petrol and diesel vehicles, and since 2002 have been actively developing the technology, even going so far as to release 5,600 patents for free use until 2020 to promote global development of hydrogen fuel-cell technology.
With the unveiling of the Toyota Mirai in 2014 and its release in 2015, uptake of the vehicle has been poor in the UK due to pricing and a complete lack of hydrogen fuelling infrastructure. While the government has committed to investing more in the network, it seems the world is struggling to catch up with Toyota… just like it was in 1997 when the Prius hybrid first arrived.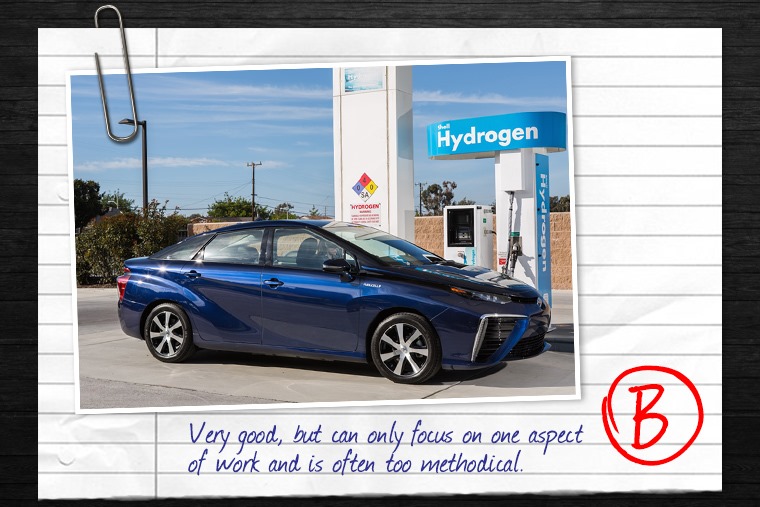 Volkswagen Group: Volkswagen, Audi, Bentley, Bugatti, Lamborghini, Porsche, Seat and Skoda
The beauty of a multinational automotive manufacturing company is that there's not only something that appeals to everyone's budget and taste but that any innovations and issues can be shared among the various manufacturers and platforms that fall under its umbrella. We've seen that happen with the famed MQB platform which has been used as a base for cars from the Audi TT and Seat Leon to the Volkswagen Arteon and Skoda Karoq.
Despite shared platforms, results vary and bring with them their own unique traits which is why we can't wait to see what the future holds regarding Volkswagen Group's foray into AFVs.
So far the onus has been on the marquee name of the group, with Volkswagen announcing everything from the I.D. Crozz crossover to the the I.D. hatchback and the I.D. Buzz MPV which are all based on the company's latest MEB platform, driven by two electric motors. This is on top of vehicles tentatively testing the waters already on the market such as the e-Golf and e-Up! which show that if manufacturers can produce variants of already popular models at an affordable rate, consumers are more than willing to try them out.
When I.D. models hit the market in 2020, they are likely to be able to travel between 250 and 372 miles on a single charge, while a rapid-charge system allows one to be charged to 80% in just 30 minutes.
First to market however has been the Audi e-Tron. Currently available to lease, this first effort offers 241 miles of range and a 0-62mph time of 5.7 seconds
Elsewhere in the Group, Porsche have committed to investing $620m for the development of the Mission E high-performance electric sedan and its derivative model as well as $1.2bn, which will go towards the hybridisation and the electrification of Porsche's existing models.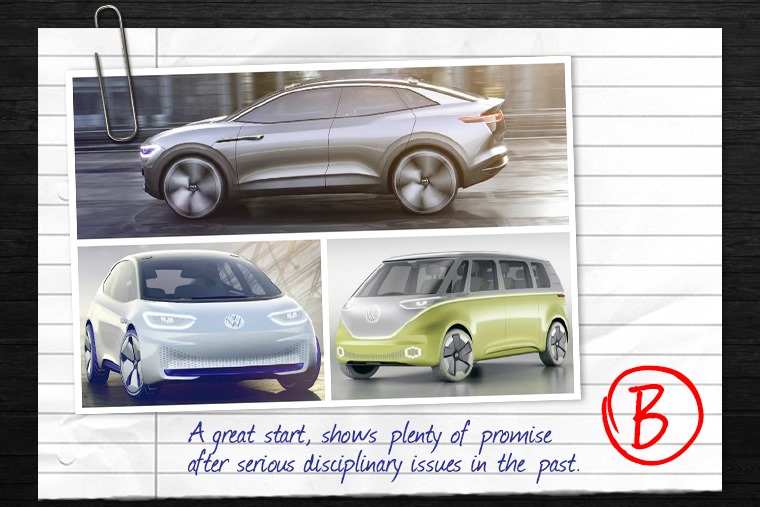 Volvo
Announcing one of the most comprehensive electrification strategies late last year, Volvo has committed to going all-electric across its entire range by 2019 as well as spinning off its Polestar sub-division to solely produce electric performance cars – their first being the Polestar 1 - a two-door, 2+2 seat Grand Tourer coupe.
Volvo will launch five fully electric cars between 2019 and 2021, three of which will be Volvo models and two of which will be high performance electrified cars from Polestar.
These five cars will be supplemented by a range of petrol and diesel plug-in hybrid and mild hybrid options on all models, representing one of the broadest electrified car offerings of any car maker.
The announcement was met with widespread shock and excitement, so Volvo has certainly upped the ante among other major manufacturers.