Top reasons to lease an electric car
Two-thirds of people expect electric cars to be the norm and referred to simply as cars by the year 2030, according to new research conducted by Go Ultra Low.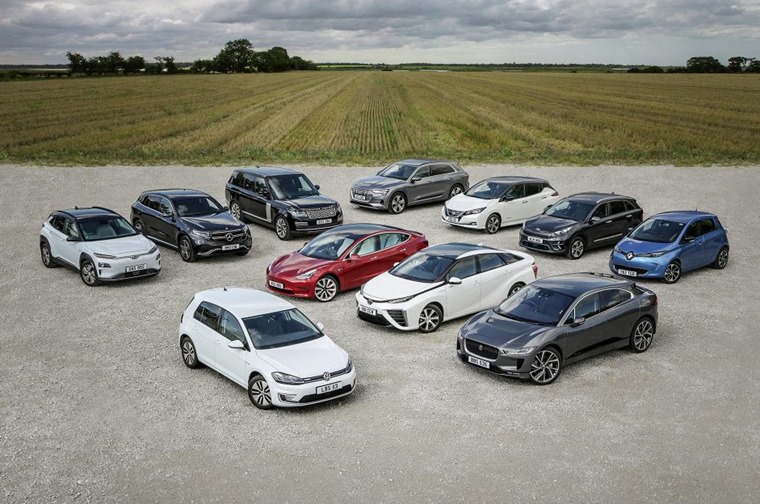 ? The power of electric ?

New research by @GoUltraLow shows two thirds of people think #ElectricVehicles will become the norm by 2030.

Find out more https://t.co/8Q5VopkFnm #RoadToZero #FutureOfTransport #NetZero pic.twitter.com/23bAUUw4ll

— Dept for Transport (@transportgovuk) September 16, 2019
But forget about 2030. We've seen electric vehicle lease enquiries climb by more than 50% so far this year. With this in mind, we've looked at the reasons why NOW might be the ideal time to make the leap into leasing an electric car.
There's more choice and they're more affordable than ever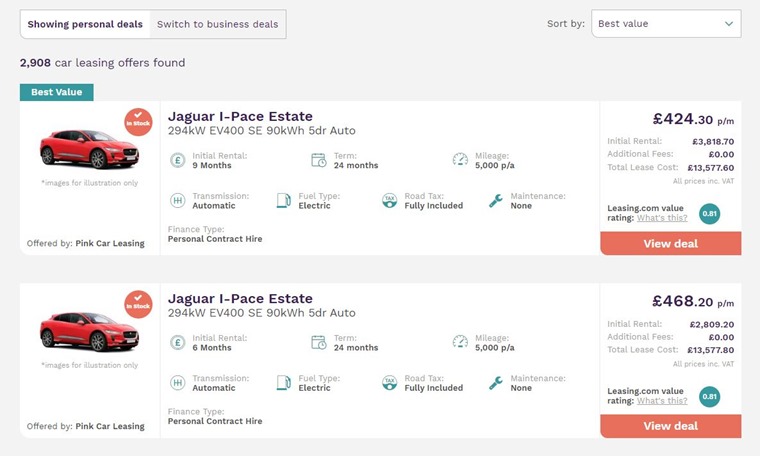 There's more choice than ever before. With the sheer range of electric vehicles on the market – from new launches such as the Jaguar I-Pace and Tesla Model 3 to more established vehicles like the Nissan Leaf – prices have naturally become more competitive.
Currently on Leasing.com, the best value deal electric vehicle is the Jaguar I-Pace, which is currently available for under £500 per month. That's not bad for a car worth close to £70,000.
That's by no means the cheapest in terms of monthly payment though. If low monthly payments is your main priority, the 99kW Volkswagen e-Golf can be had from just over £200 per month (on a 9 + 23, 5k deal).
If you're looking for more range than the e-Golf but want to pay around the £200-300 mark for the same type of contract, the 110kW Acenta Nissan Leaf is currently available for just over £250 a month. You can view all electric vehicle lease deals here.
Charging is cheaper than refuelling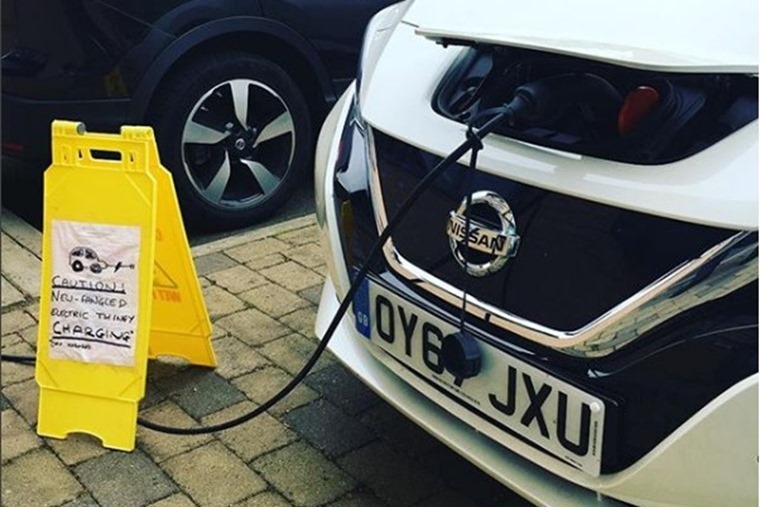 As if that wasn't enough, a further cost saving is made in the running costs. While the knee-jerk reaction is to think your electricity bill is going to sky rocket, comparing the Nissan Leaf EV to its traditional internal combustion equivalent, the Nissan Micra, you'll find that the Leaf costs just £10 per 1,000 miles of travel compared to the Micra costing around £108 in petrol to travel the same distance.
With zero road tax to pay too, the only other outgoing is insurance.
EV range is longer than ever before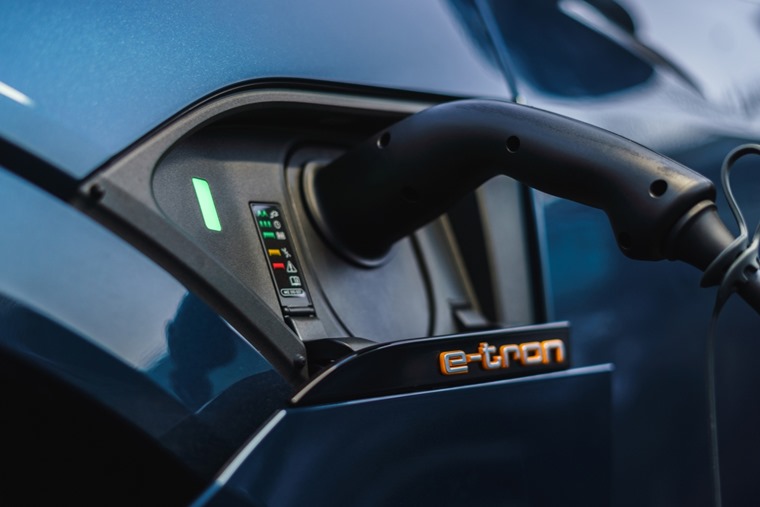 With electric vehicle technology developing quickly to meet customer demand, the range of the battery has grown quickly, with the likes of the Audi e-tron and Hyundai Kona now offering 259 and 279 miles respectively. So while the first EVs to market didn't necessarily give a lot of drivers peace of mind, the current crop of EVs have done their best to ease range anxiety.
The UK currently has three charging points per 100km on road network, or 62 miles as we say in the UK.  The AA reports that 95% of daily car journeys are under 25 miles, while the range of current EVs varies from as low as 69 miles in the Smart Forfour EQ to 379 miles in the Tesla Model S Long Range.
This is more than enough to tackle the average car journey as well as get to a charging point without range anxiety becoming a big issue.
You can avoid any depreciation concerns
A car will start losing money the minute it's driven off the forecourt. This knowledge is as old as the automobile itself. But one of the many perks of leasing has always been the fact that you don't have to worry about that.
When the first wave of electric vehicles came to market, residual values were not great. Part of this was to do with a small second-hand market, another reason was a lack of understanding around the tech, while some models such as the Renault Zoe saw buyers leasing the battery even if they owned the car.
As we're now arguably in the second-generation of mass-EV uptake they have begun to hold their value much better. That is why the aforementioned deals on the Jaguar I-Pace, Tesla Model 3 and others are in-line with their traditional ICE counterparts. Even so, leasing removes any of these concerns.
It's an easy way to test whether you like electric vehicles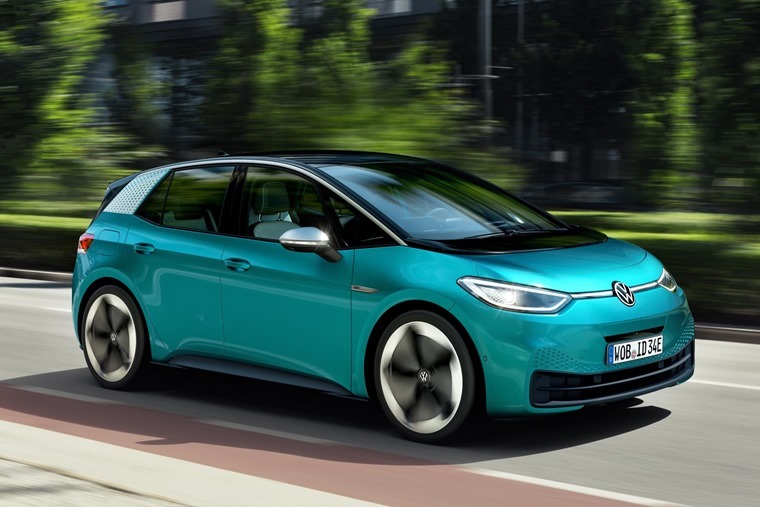 Electric cars are soon to become the new norm. But how do you know if they'll suit your current lifestyle requirements? Buying a car is a big commitment. But if you lease an electric vehicle for a couple of years, it's a very easy, affordable way to find out whether you can live with one long term.
While leasing an EV now doesn't mean you were necessarily the first to have one, it does mean you're at the crest of the wave and driving the best and most accomplished EVs there has ever been on the market.
Even better, with the Honda e (£26,160), Volkswagen ID. 3 (£26,611) and MG ZS EV (£21,495) all due for imminent release, there's never been a better time to give one a go and see if it suits.