Why the Shanghai Motor Show is so important for the UK
Predicting the future is about as inexact a science as you can possibly dream up. In the world of cars, the number of variables is vast and the complex nature of the industry means even the most experienced car executives make educated guesses about what will happen down the line.
Despite this, we're prepared to stick our necks out and predict there will be a shift in the cars we drive from predominantly European and Japanese models to ones built in China.
That's not the most radical proposal you'll hear, and it's also one that has been bandied about for many years now, as China has emerged into the second biggest economy in the world. As various car manufacturers have settled there and formed solid partnerships, it's also a near inevitability that China-based companies and their models will seek to expand beyond their own borders.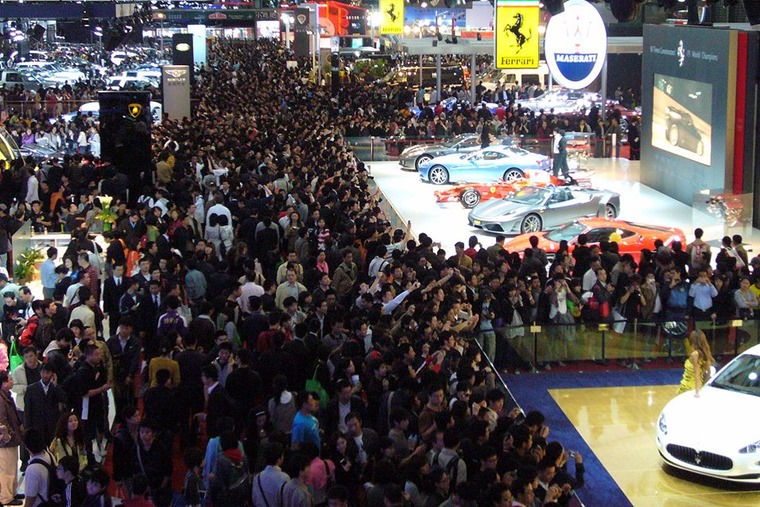 So, why do we reckon the time is now approaching where China will make that big step into the global market, and why the car you could be leasing next might carry a 'Made in China' badge?
Well, the answer is simple: timing. For long enough, Chinese cars have been designed with their domestic market in mind and little else. Whether that's been cars made by Chinese firms or outside companies making a base there.
The star of the evening: #Volkswagen shows its #IDROOMZZ at the #AutoShanghai for the first time – and three more world premieres: https://t.co/ensYQztxEF pic.twitter.com/tjBAiS2hzu

— Volkswagen Group (@VWGroup) April 15, 2019
Chinese buyers have very different priorities to most other markets. For instance, comfort is a much greater selling point in China than sporty styling and upgrading to a larger set of alloy wheels. This is also reflected in Chinese buyers wanting more rear legroom in their cars than many in Europe, Japan or the USA. That's to do with status, as the more important people in China travel in the back of the car so space is seen as vital to their comfort.
Another unusual quirk of Chinese taste in cars is they don't like that traditional 'new car' smell that so many of us treasure on taking delivery of our next car. Scents and smells are viewed, and sniffed, with suspicion in China as it suggests the car isn't clean or fresh. So, car makers go to great lengths to build cars that have no discernible odour from the materials used in the build.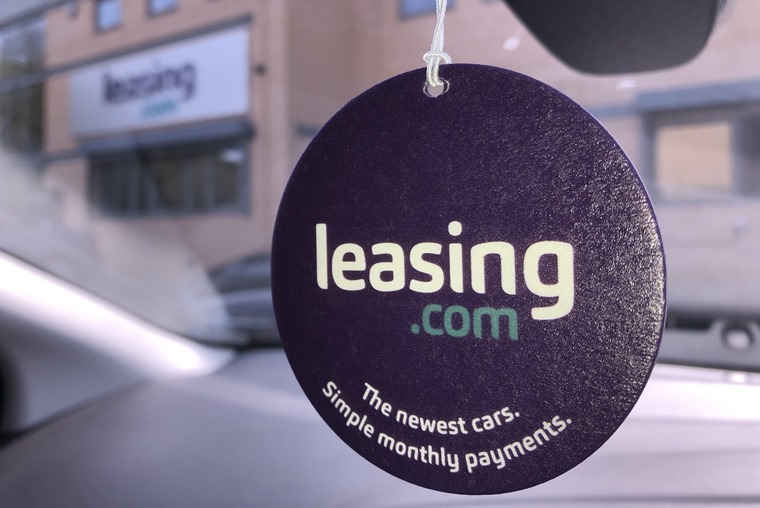 10% of buyers in China complained about the odours they found in their new cars...
However, now China is looking past this and eyeing up the rest of the world to sell its cars to. Clear evidence of this comes from Lynk & Co which is currently competing in, and winning, the World Touring Car Series. It's a tried and tested method of putting your product in the forefront of buyers' minds to take to the track. Dozens of car companies have used motorsport to promote their brand and models in the past, so Lynk & Co is making the right moves here with its 03 model running at the front where it gets the most exposure and plants the idea that it's a better car than its rivals.
What the Lynk & Co 03 proves, along with many others from China, is the days of cheap as chips models and unashamed pastiches of European cars are long gone. In their place is a newly confident Chinese motor industry that knows it has to expand and succeed against the best cars in the world to be taken seriously. Yes, China is a huge and still unfulfilled market which is why so many external companies are keen to tap into its sales potential. However, Chinese firms know that success outside of its own borders breeds a better brand image and that, in turn, feeds higher sales at home. It's a win-win for these businesses.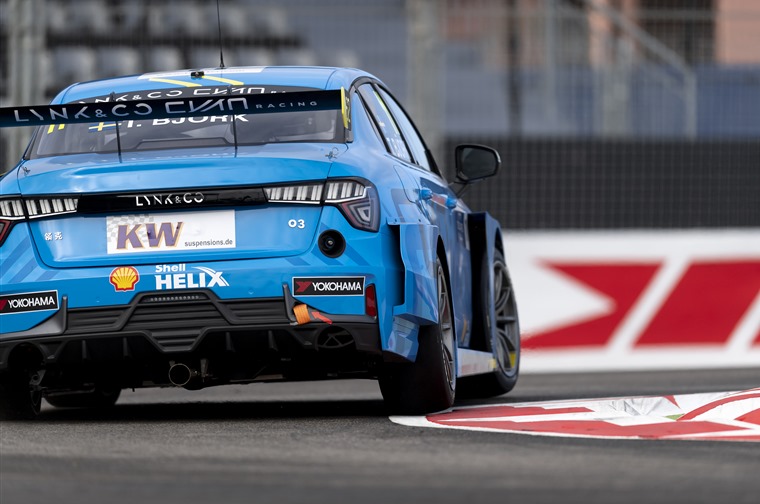 Cyan Racing lead the World Touring Car Cup in their Lynk & Co 03 car
Another reason the timing for Chinese car firms is spot on, and why we may well be ordering one sooner rather than later, is their push for mass-market adoption of electric vehicles. While many other firms were hedging their bets where EVs were concerned a few years ago, the Chinese fully embraced the notion of battery powered cars. As a result, there are many already on sale and plenty more on the way.
Coming back to our step into the world of predictions, the Shanghai Motor Show which runs all this week is a showcase for several companies whose names you will soon be very familiar with. Alongside the aforementioned Lynk & Co, BYD is showing off a sleek sports coupe offering a 475hp hybrid powertrain and the ability to run for extended periods on battery power alone.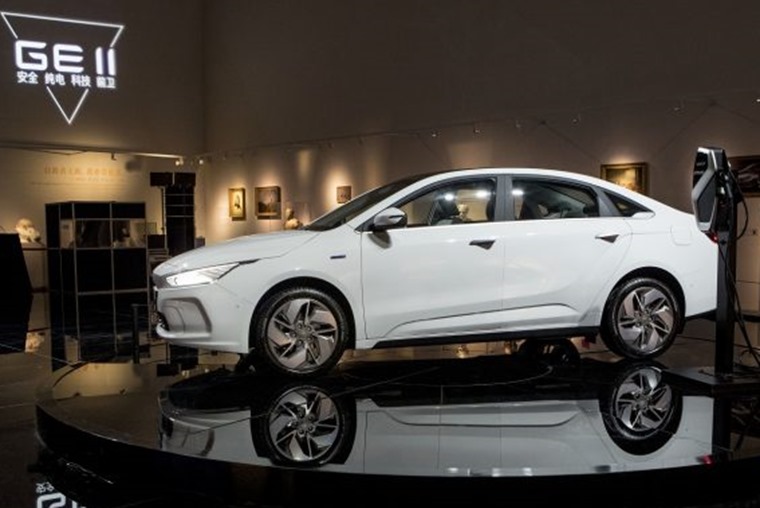 Then there's the Geely GE11, which uses technology in common with Volvo and upcoming Lotus models due to sharing the same parent company. The GE11 is a family saloon that looks great and is fully electric, and is making the step into this zero emissions market without bothering with any internal combustion-powered version to break the ICE (pun intended). Tellingly, this model has been built from the get-go with European compliance in mind, so reckon on seeing it over here very soon.
Geely also has plenty of other cars to make a big splash in markets outside of China, including is handsome SUV called the Jia Ji and even more interestingly the Xingyue coupe. It's an SUV-alike coupe in the mould of the BMW X6 and comes with a petrol-electric hybrid drivetrain to fit right in with current trends in Europe and the USA.
The #XPENG P7: Higher performance. Higher intelligence. Meet the P7 at Auto Shanghai from 16th April.#autonomous #Cleanenergy #ConnectedVehicle #Electromobility #EV #ElectricCar #ElectricVehicle #smartmobility pic.twitter.com/T6NnOtTPwb

— XPENG Motors (@xmotorsglobal) April 11, 2019
Others to watch for are the Xpeng P7 EV coupe with a range of 311 miles to better many existing rivals on sales over here, and the Nio ET7 from a company that has already produced an EV supercar. Lynk & Co has its 05 model that's in a similar vein to the Geely Xingyue, while Landwind is putting its legal wrangle with Land Rover behind it with the launch of the E315 SUV.
These cars are hugely important launches for the Shanghai Motor Show and would be undoubted stars of any of the other big auto shows in Geneva, Detroit or Tokyo. So, if you want to know what new cars you'll be leasing in next few years, maybe cast your eyes east to Shanghai.