Vauxhall Corsa colours guide: Which one should you choose?
Back to 'Expert guides'
The Vauxhall Corsa is a firm favourite with leasing customers. With monthly payments from less than £150 and a plethora of petrol, diesel and electric drivetrains to choose from, it's easy to see why. It's a versatile little car to say the least.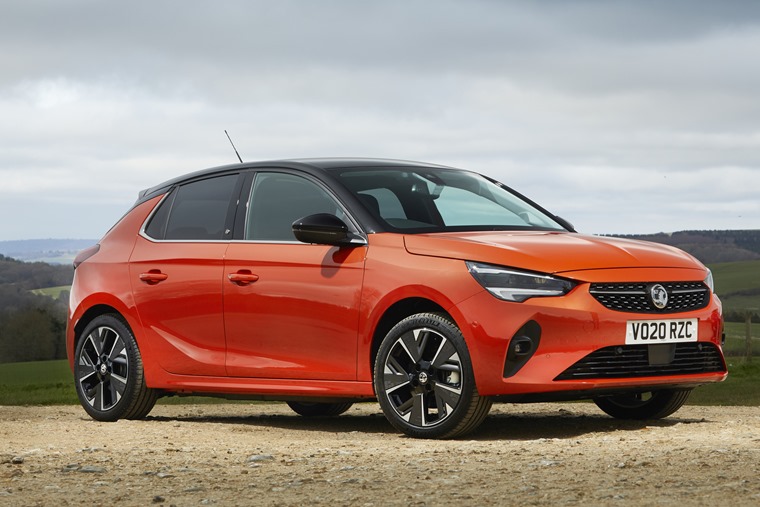 Once you've decided what powertrain you'll be going for, you'll also have to decide on the colour. The Corsa is available in a total of seven hues, although this will differ depending on the trim level you opt for.
We've had a look at them all to help you decide which you like best. No-cost option aside, Corsa colours will add between £320 and £650 to the cost of your lease. That works out at around £10 per month over a three-year period.
The 2022 Vauxhall Corsa colour options are:
· Navy Blue
· Jade Wite
· Quartz Grey
· Voltaic Blue
· Diamond Black
· Power Orange
· Hot Red
No-cost and solid paints
Navy Blue - £0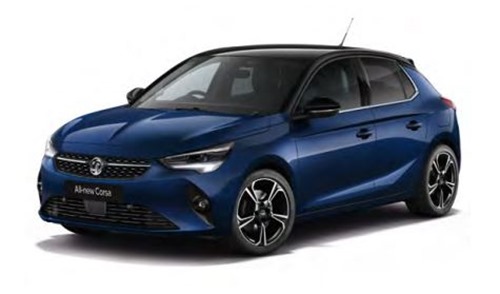 The only no-cost option for a Corsa in 2022 is this rather lush Navy Blue. Despite being the option you don't have to pay extra for, it's more interesting than a simple solid black or white. What's more, it's metallic too. It's on the darker side of the blue spectrum too, so shouldn't be too difficult to keep clean.
Jade White - £320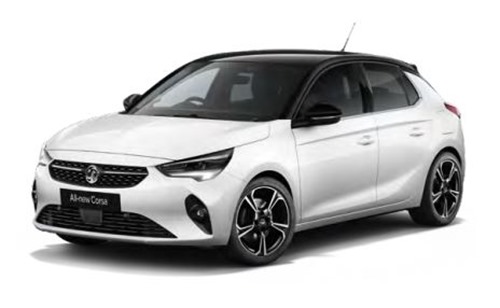 Despite it being one of the most popular car colours, if you want white on a Corsa then you'll have to pay for it. Jade White suits the Corsa's clean lines and, if specified with a contrasting black roof, is a bit of a looker too.
Metallic finishes
Quartz Grey - £550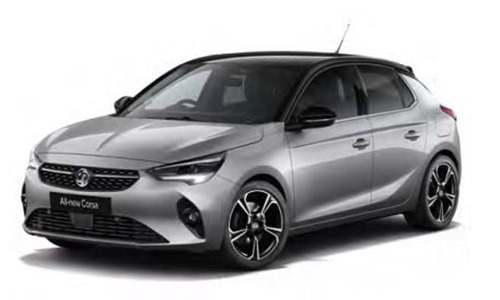 Quartz Grey is by far the easiest colour here to keep clean. It's not the most interesting of choices, but because it's metallic it should sparkle well and ensure you aren't heading to the car wash every five minutes.
Voltaic Blue - £550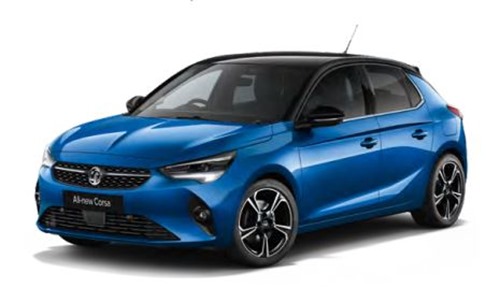 We're seeing more manufacturers opt for brighter blues of late, and Voltaic Blue is as bright as it gets. Much more electrifying than the subdued Navy Blue, it still suits the Corsa well and looks great with a contrasting black roof.
Diamond Black - £550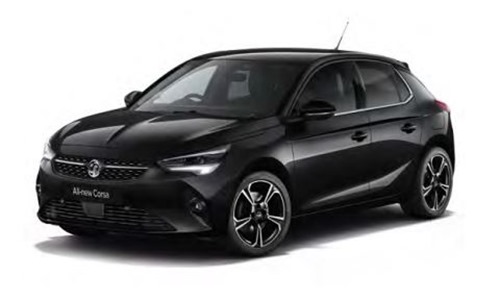 Every car looks good in black, right? The new corsa is no exception. Despite popular belief, black cars are rather difficult to keep clean. You're better off opting for something else if you aren't a fan of the sponge and bucket.
Premium finishes
Power Orange – £650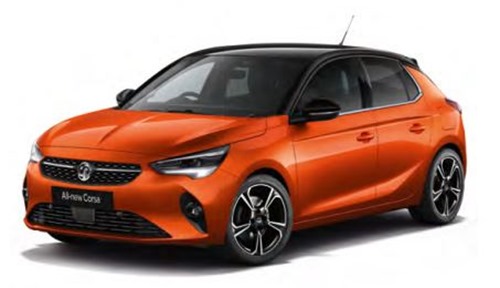 Power Orange is one of two premium finishes available on the Corsa. It's certainly one for the extroverts. Despite the Corsa's popularity, if you go for one in Power Orange you'll still be turning heads.
Hot Red - £650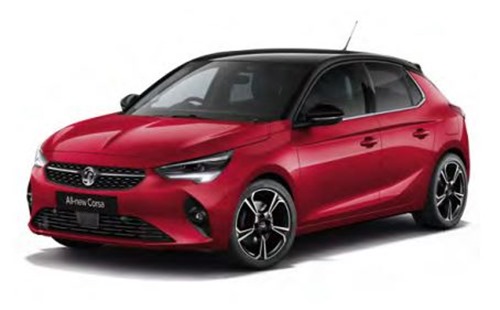 Hot Red is quite a dark shade, but combined with the right set of alloys and contrasting black trim, it's another great choice that'll help your Corsa stand out from the crowd. It shouldn't need to visit the car wash too often either.
Any other options?
The Corsa's trim levels are varied and wide ranging, but it's a car that's all about personalisation. This means it can be had in a two-tone contrasting paint scheme seen here – body colour and a black roof. Not a fan? Then you can delete the black roof option if it isn't to your taste.
Already know the Corsa you want?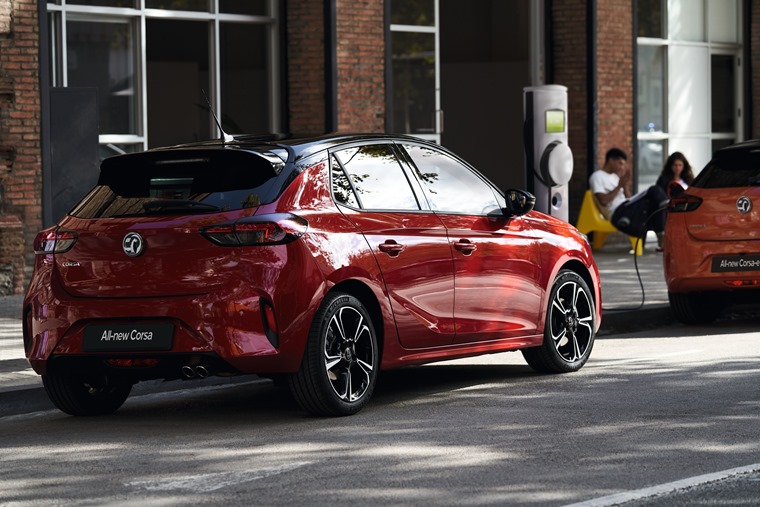 If you've already set your heart on the trim and colour, you can jump right into finding the best Corsa leasing plans by simply clicking the button below.