The best cars to lease in 2019
Leasing continues to grow in popularity with more and more people choosing to lease no matter what kind of car they want, whether it's a small supermini or an executive saloon.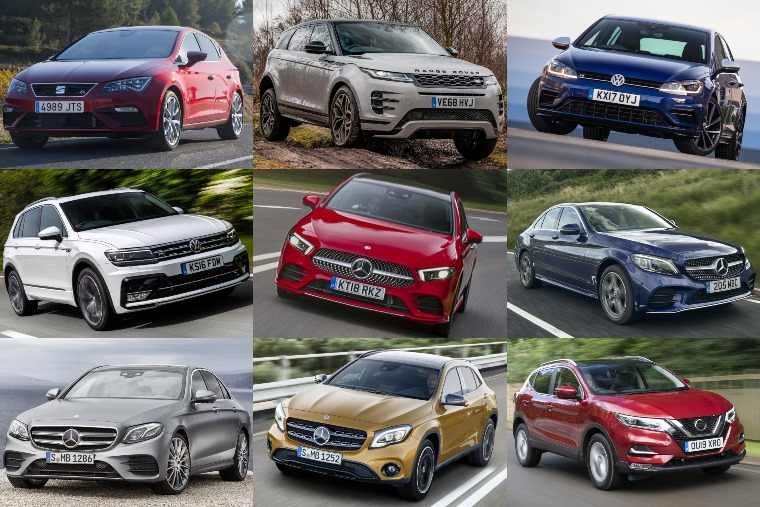 Find out more about leasing in our full guide
But which models are proving most popular?
Now we're past the half-way mark of 2019, we've looked at our stats to bring you the ten most popular lease cars of 2019.
10. Mercedes-Benz CLA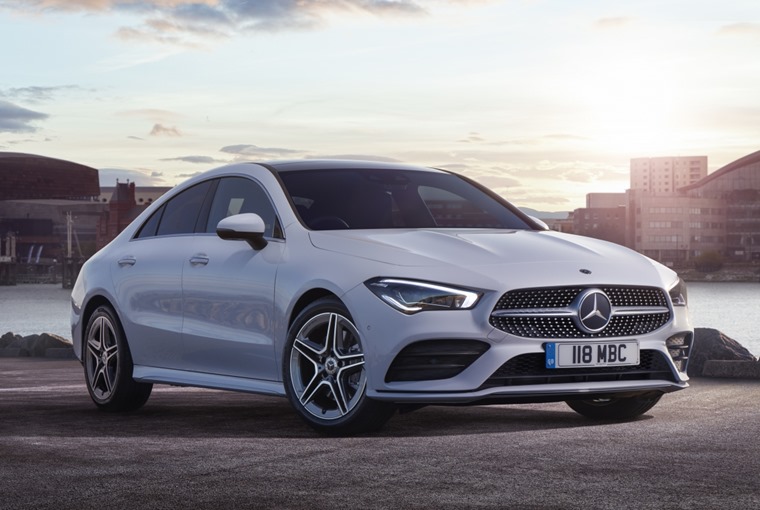 Having been revealed at the Consumer Electric Show at the beginning of 2019, the CLA has jumped into the top 10 after becoming available this summer. A lot of the emphasis on the car is on the interior, with high-definition graphics, customisable displays, a full colour Head-up Display, satnav with augmented reality and of course "Hey Mercedes" voice control system all taking pride of place. If you want the most up to date Mercedes, this is the one to lease.
9. Seat Leon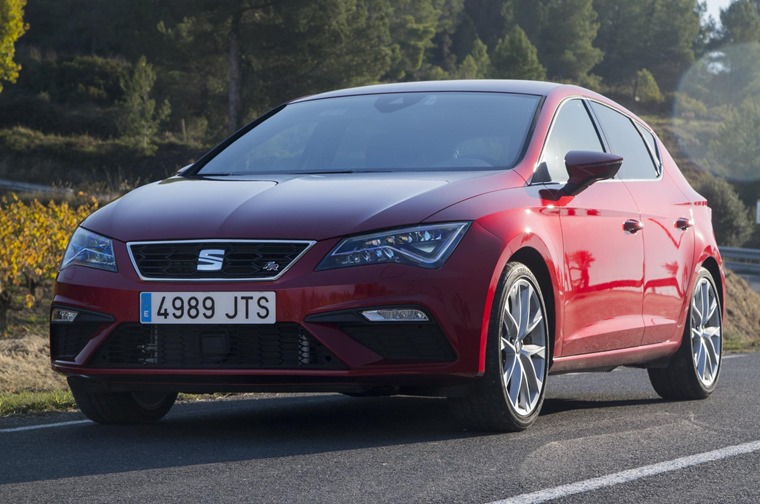 Fancy a Golf-like hatch that's a little bit more interesting to look at and ever-so slightly cheaper? Quite a lot of you do, if enquiry data for the Seat Leon is anything to go by. It's become a leasing favourite over the last year or so and, while it might be the latest Ibiza and Arona models most people are talking about, when it comes to popularity neither can match the good old Leon.
8. Nissan Qashqai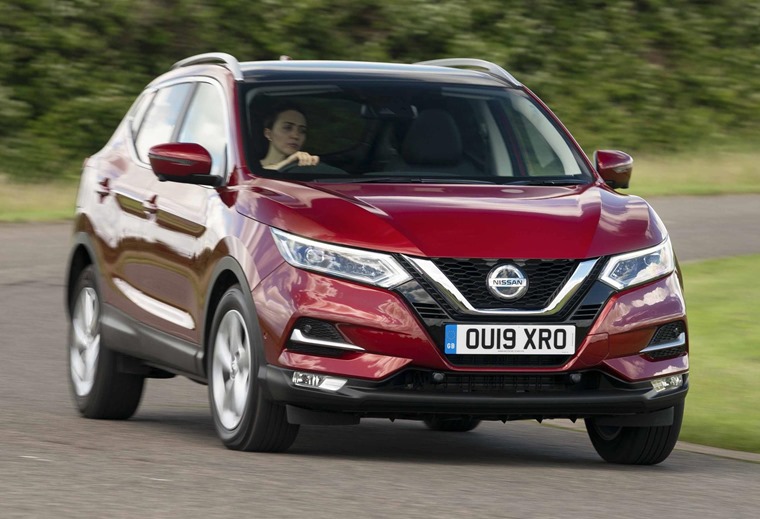 The Nissan Qashqai is one of the UK's most popular cars and can claim to be one of the first models that kicked off the crossover trend. It's a consistently popular lease thanks to an abundance of standard equipment and excellent build quality. Considering around £250 per month will get you N-Connecta trim, it's great value too; that model that's a 360-degree surround-view camera, parking sensors and satnav as standard.
7. Mercedes-Benz GLA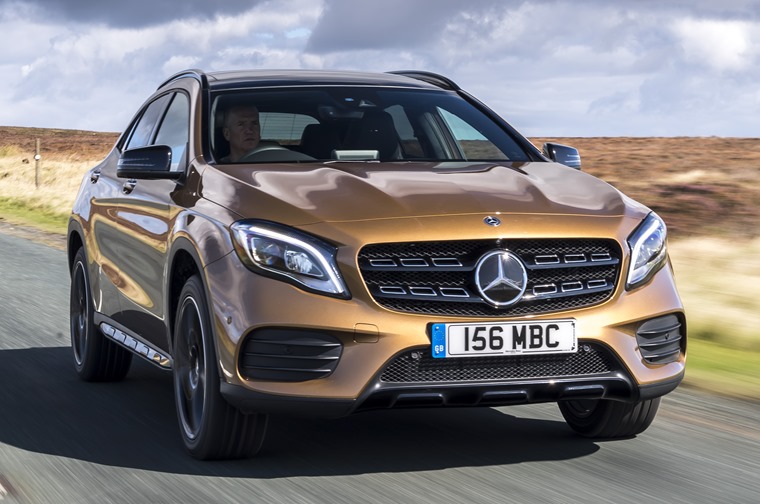 What do you get when you put a Mercedes badge on a seriously popular body style? A very popular lease car! The Mercedes GLA is a rival to the Audi Q2, but thanks to tempting monthly rates it has the Audi beat when it comes to popularity. The only downside is that a new version is out soon, so it's showing its age a little up against Mercedes' other offerings. But that allows for some enticing monthly rates, which our customers are clearly taking full advantage of.
6. Volkswagen Tiguan
VW's SUV line-up has seen some serious expansion recently. There was the T-Roc, and now it's been joined by the T-Cross. For lease customers, however, it's the Tiguan that remains the crossover of choice. As nice as the newer models are, for a similar price the Tiguan offers more space. As a family vehicle, we can't really think of a better SUV.
5. Mercedes-Benz C-Class
The fifth most popular vehicle on Leasing.com so far this year is the Mercedes C-Class. It offers exactly what the E-Class does, just wrapped up in a smaller, more manoeuvrable shape. It received a mild facelift last year, which ushers in updated infotainment along with mild-hybrid tech. Standard kit is impressive too, with faux-leather seats, adaptive cruise control and dual-zone climate control coming on every trim.
4. Mercedes-Benz E-Class
Effortless? Elegant? Whatever the 'E' in E-Class stands for, it's got legions of fans. This large exec saloon gets a luxurious interior, 540 litres of boot space and a host of impressive tech including semi-autonomous capabilities. For the monthly payment, the E-Class offers one of the most serene and calming driving experiences on offer – just what Mercedes is all about.
3. Volkswagen Golf
VW's ubiquitous Golf drops again, this time into third position. Despite a new version coming out in the not-too-distant future and the platform looking rather old compared to some rivals, its excellent quality and wide range of engines ensure it remains a popular car for many. Of course, attractive lease rates are part of its appeal too Whether you're after a fuel-sipping hybrid, an all-electric car or a four-wheel drive hot hatch, the Golf line-up really does offer something for everyone.
2. Range Rover Evoque
The Range Rover Evoque has been comprehensively overhauled and, if our stats are a wider reflection of the public at large, it has gone down a storm. It borrows styling from the ultra-luxurious Velar, while managing to keep its own distinct personality intact. The cabin is extremely well finished, while 472 litres make it a more practical car than before. There's an impressive 10in infotainment system and heated seats fitted across all trim levels too.  Even better, it's currently available for less than £300 per month.
1. Mercedes-Benz A-Class
Mercedes really does have the leasing scene tied up, doesn't it? The Mercedes-Benz A-Class has been a hit on the leasing scene for a few years now, but since the launch of the new model things have really heated up. It's replaced the Golf as the go-to hatchback and it is currently the most commonly enquired on car on Leasing.com. Why? It's got the looks, the tech, the badge and all for a very tempting price.