The best hybrids for under £250 a month
If you're considering leasing a hybrid vehicle, you aren't alone. They're a great way of getting behind the wheel of a fuel-sipping, efficient vehicle, without committing to an all-electric model. They're popular with families and business users alike.
So which ones are on offer for less than £250 per month? We've picked out the ones we think are the best. We've included a wide range of models to ensure there's something to suit everyone. As a bonus, we've thrown in some plug-in hybrids too. Here's the list in full.
Toyota RAV4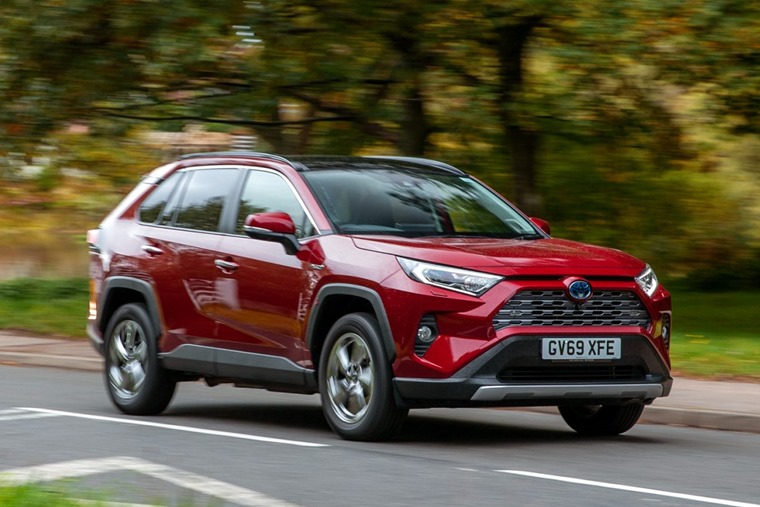 Toyota has always lead the way with hybrid tech. The Prius remains one of the most popular choices, but pretty much the entire range of Toyotas are now hybrid powered – including the handsome RAV4 SUV. It offers an alternative to models like the Nissan Qashqai and its chunky high-riding body is as good-looking as ever.
It features a potent 2.5-litre petrol engine and a 1.6kWh battery pack that allow an electric motor to do the work at low speeds and around town. With a combined economy figure of 52.3mpg and offering a sub-nine second 0-62mph time, it combines efficiency and power that's remarkable considering its size. The best bit? You can bag a great leasing plan with monthly payments from less than £250 per month.
Compare Toyota RAV4 hybrid leasing plans
Hyundai Kona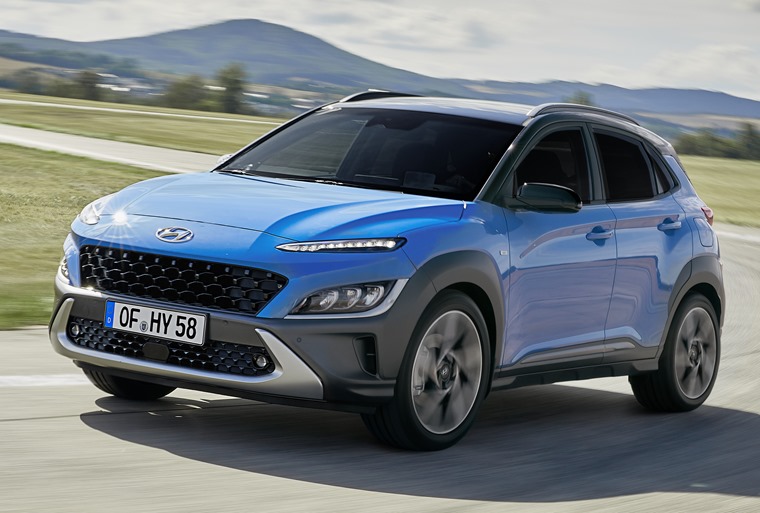 The Hyundai Kona is a small crossover with a individual look. Even the most basic models feature a large infotainment touchscreen system that supports smartphone mirroring and even a reversing camera. A recent facelift has brought it in line with the rest of the Hyundai range and, with cars like the successful Ioniq already in its arsenal, it's fair to say this Korean brand knows how to make a decent hybrid.
Just like the RAV4, it uses a small 1.6kWh battery pack and electric motor. Combined with a 1.6-litre petrol engine, it can achieve up to 56.5mpg combined. Opting for a Kona Hybrid is a great way to stand out from the crossover crowd thanks to that quirky styling.
Compare Hyundai Kona hybrid leasing plans
Honda Jazz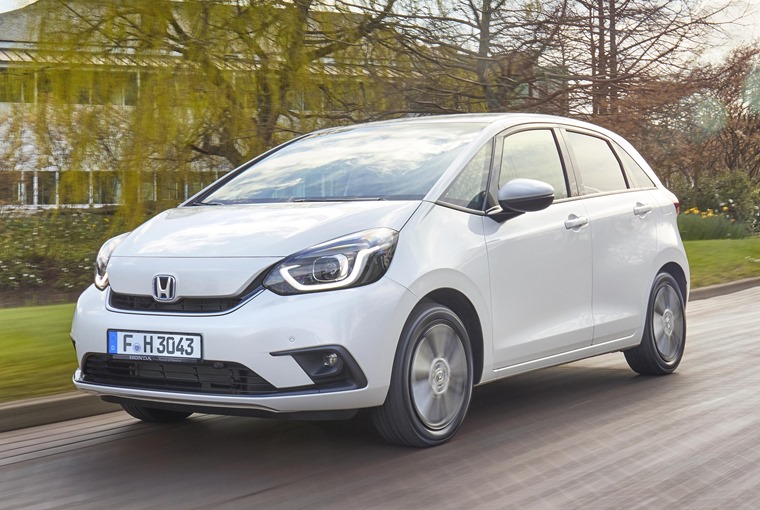 The Honda Jazz might be small, but it's one of the most practical cars on this list. It's designed to be exceptionally easy to drive – and to live with. It all starts with the 'magic' rear seats that can be flipped and folded. With a boot capable of swallowing a coupe of suitcases and a great turning circle, it's a great companion on the open road and around town.
With a seriously impressive combined economy of 78mpg, the 1.5-litre hybrid drivetrain is one of the best currently on offer, and a great example of how once pricey tech is filtering down into smaller hatchbacks like the Jazz.
Compare Honda Jazz hybrid leasing plans
Toyota Corolla

The Toyota Corolla is one of the world's most popular cars, but it only made a return to the UK in 2019. In the past, it was considered a bit of an "also ran" and didn't prove popular up against rivals like the Ford Focus and Volkswagen Golf. That all changes with the newest version though, that introduced an eye-catching new look and most important – two dedicated hybrid drivetrains.
Available in 1.8-litre and 2.0-litre form, both units offer a combined economy of 56.4mpg and an automatic gearbox. Well made and available with plenty of tech, the Corolla is a solid choice if you're after a hybrid hatchback. It's comfortable, a joy to drive around town and exceptionally quite on the open road. The 2.0-litre would be our choice thanks to its brisk acceleration – but it remains as economical as the 1.8.
Compare Toyota Corolla hybrid leasing plans
Renault Captur

Renault is a relative newcomer to the hybrid scene, and its Captur crossover is available with a 1.6-litre hybrid E-Tech drivetrain offering up to 56.5mpg. But its economy and efficiency isn't its most impressive ability – that has to be its practical packaging. Despite being one of the smaller SUVs the company offers, with the front seats slid forward it offers more than 500 litres of boot space.
Hybrid models come exceptionally well specified too, with dual-zone air con, a digital 10in driver display, a 9.3in infotainment system with smartphone mirroring, rear parking sensors and reverse camera and cruise control standard on all models.
Compare Renault Captur hybrid leasing plans
Ready to lease a hybrid?
If you don't fancy any of the above cars but are still after an affordable hybrid, click on the button below and we'll take you to all the hybrid leasing plans available for less than £250 per month. Alternatively, you can find more information about how hybrids work and the different types on offer in our in-depth guide by clicking here.