Road Safety Week 2016: Five of the safest cars of the year
They say there's safety in numbers, and when it comes to cars, that's somewhat true; for drivers and manufacturers alike, there's nothing that eases the mind like a full five-star rating from the crash-test extraordinaires at Euro NCAP.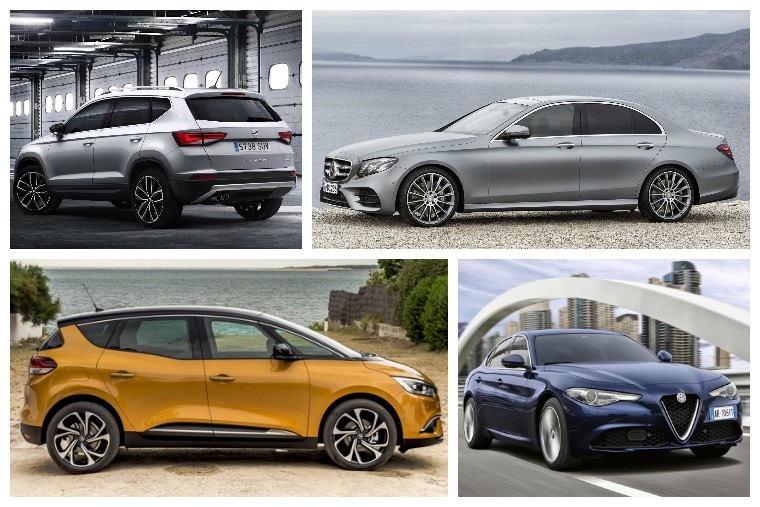 Mercedes-Benz
E Class
E300d AMG Line Night Ed Premium + 2dr 9G-Tronic
Profile:
3+23
Mileage:
10k Miles p/a
£836.92
Per Month, INC VAT
Initial Payment: £2,510.76
Personal Leasing Deal by: Car Leasing Made Simple
It's true that all new cars are substantially safer than they were just a few years ago, but some are always going to be safer than others. With tech breakthroughs and safety kit evolving so rapidly, it's not surprising to hear a car that got five stars ten years ago probably wouldn't today.
So, with the arrival of adaptive cruise control, lane assist systems and of course automatic emergency braking, just what are the safest cars introduced since the start of the calendar year? Here's five models with five stars…
Renault Scenic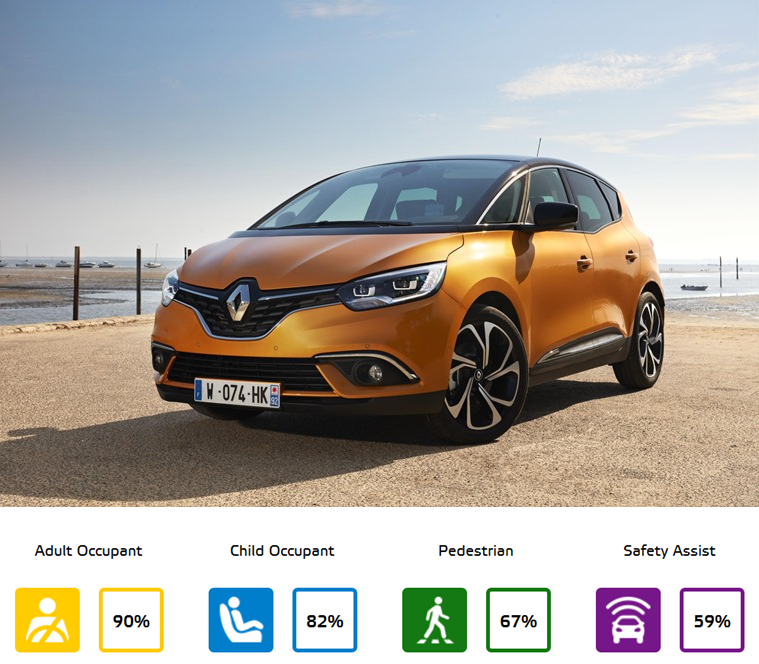 The Renault Scenic has been a steadfast contender in the MPV world for two decades now, and the all-new version brings back some of the pizazz the last generation missed out on. But it's not only one of the best-looking MPVs on offer, it's one of the safest too.
Renault has already achieved a fantastic Euro NCAP history, but new tech has really helped cement its latest models as class leaders. All Scenics come with three separate automatic emergency braking systems (AEB) that help reduce the likelihood of crashing both around town, and on faster roads too.
Seat Ateca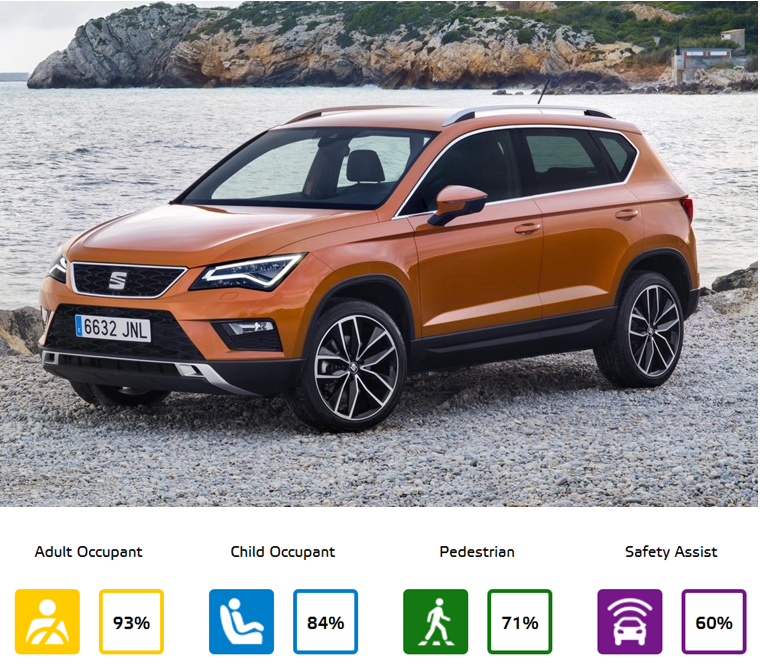 Seat entered the SUV world rather late, but the highly praised Ateca was certainly worth waiting for. It costs noticeably less, but build quality and interior materials really can claim to be on par with its sister car – the Volkswagen Tiguan, and the same can be said for its safety ratings.
Aside from the well-appointed interior and generous equipment levels, all models feature a range of standard gismos to enhance safety and put it ahead of its competitors; AEB Pedestrian, AEB City, AEB interurban and a speed alert system are standard across all trim levels.
Mercedes Benz E-Class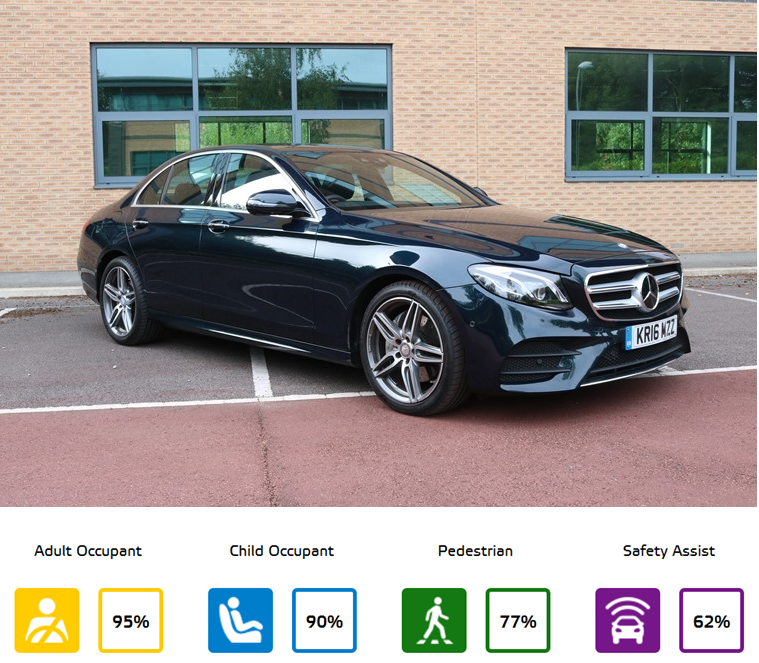 Mercedes Benz has long-been held in high regard when it comes to safety records. Anti-lock brakes, traction control, the air bag; all these innovations were the work of Mercedes. With that in mind, it isn't exactly a surprise to hear the supremely comfortable new E-Class saloon passed its testing with flying colours.
Three AEB systems are fitted as standard and can deal with the vast majority of situations, while an Active Bonnet System also features to minimise pedestrian injury. Most impressive however, is its score for 90% child safety – no easy feat.
Volkswagen Tiguan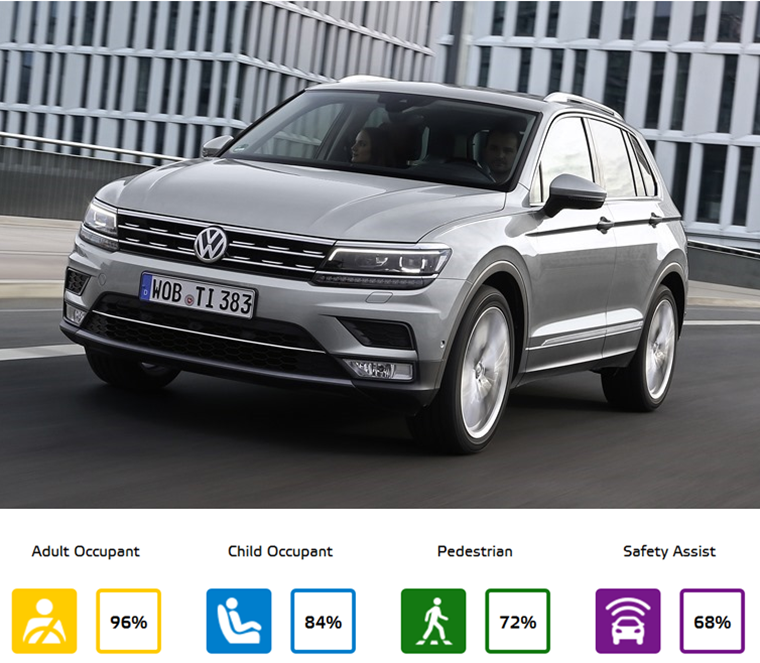 The Volkswagen Tiguan has been one of the most eagerly anticipated new models from the brand in years, and if the SUV craze continues, it's highly likely to be a big hit here in the UK. The classy, understated appearance certainly makes it one of the prettier SUVs on the market, while that German badge will always mean it's in high demand.
Tiguans get AEB for city driving as standard, while a lane-keep assist ensures you remain firmly where you are meant to be on the motorway. Elsewhere, features like adaptive cruise control and blind-spot alert system are also on offer, albeit as optional extras.
Alfa Romeo Giulia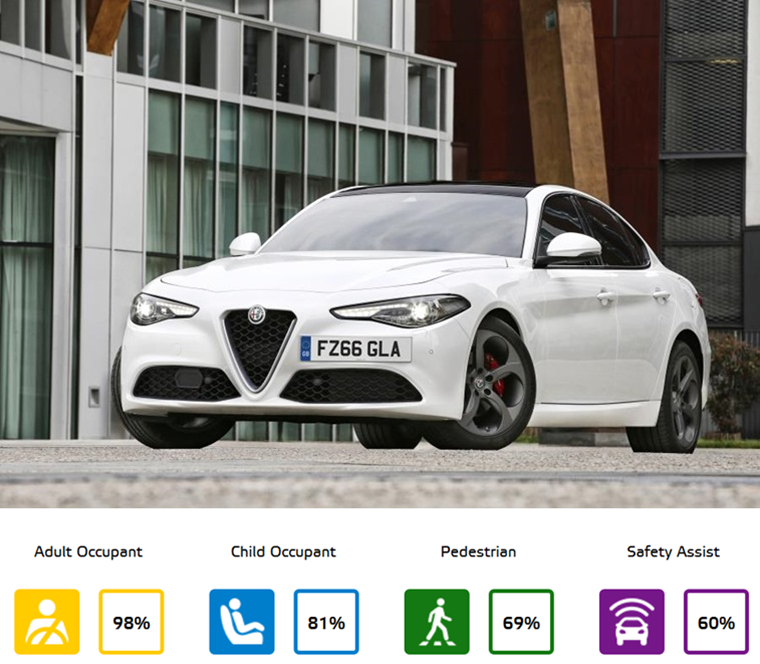 Safety isn't the first word that springs to mind when you're ogling over the Alfa Romeo Giulia, but this somewhat surprise entry proves that beauty is certainly more than skin deep. Not only does it have the Germans worried in the looks department; it's also one of the safest cars currently available.
Adult occupant protection was near perfect at 98%, and it is also the first Italian car to feature autonomous emergency braking as standard. According to Alfa however, that isn't the only reason it has received such a glowing crash-test report. It's also down to the fact the body shell uses "robust, lightweight materials such as carbon-fibre, aluminium and aluminium composite".